Scarborough Celebrates Ontario 2017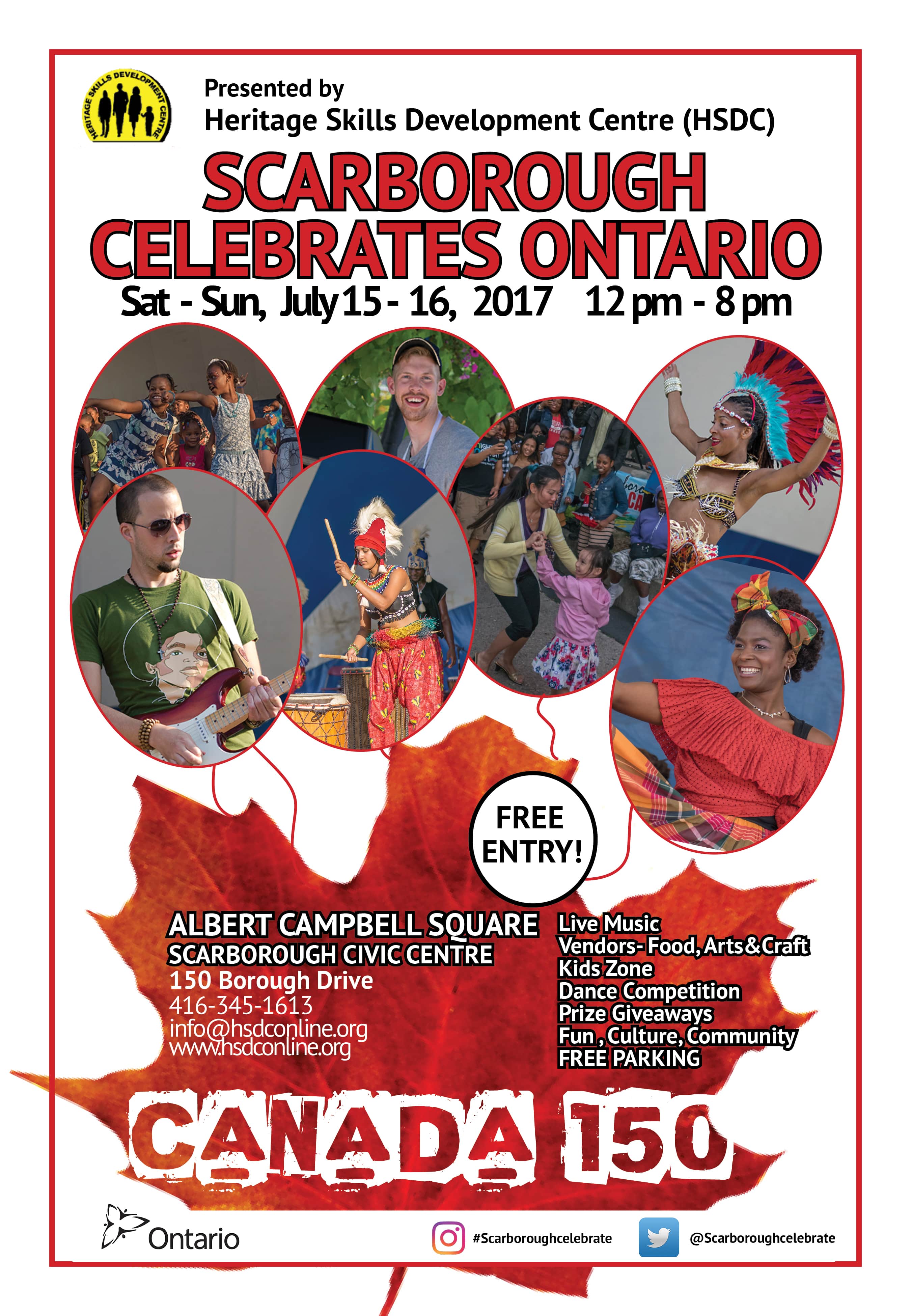 Scarborough Celebrates Ontario (SCO) is a 2-day fun filled weekend celebration that aims to showcase, promote and celebrate Ontario's 150 years of diversity and uniqueness. The festival will offer the entire family the chance to experience the richness of the cultural fabric that makes up our communities.
The event celebration is FREE and will take place on Saturday July 15 and Sunday July 16, 2017 at the Albert Campbell Square, Scarborough Civic Centre, from 12pm to 9pm.
Activities will include live musical performances, exciting entertainment from local and international artists, mouth-watering ethnic cuisine, dance competitions, vendor exhibitions and marketplace, cultural fashion show, drum and dance workshops, kid's zone and much more!