20
Mar
2011
Details

Category: Community
Written by Patricia Turnier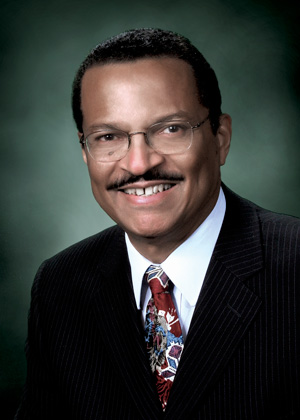 Harold Usher, P.Eng., DTM was born in Belize (in Central America) and arrived in Canada in 1963. Harold has devoted most of his life contributing to the betterment of mankind, the community, and his fellow citizens, starting from his childhood membership in his Primary School (St. Mary's) Choir and the Boys Brigade in Belize to acting in Dramatic plays for his Methodist Church in Belize. He participated also in Drama groups in Jamaica and Montreal, CANADA. Mr. Usher is a City Councillor (Ward 12) in London, Ontario, CANADA who, with his election in 2000, and re-elections in 2003, 2006 and 2010, became the first and only person of African/Caribbean ancestry or African Diaspora, to be elected to London (Ontario, CANADA) City Council.
He is a 1972 Civil Engineering graduate of Sir George Williams (currently Concordia) University in Montreal and worked for Bell Canada, in various Engineering/Management capacities and levels for 24 years. In 1996 he embarked on other work/career adventures such as inspirational speaking and training. Later, he was involved in politics. He is also a Distinguished Toastmaster, an Author, an inspirational speaker and human resources development trainer, who believes that "Service to humanity is the best work of life," and "Service is the rent we pay for being on this earth." He also got involved with various Multi-cultural and non-profit Community organizations, The City of London, The United Church of Canada and others.
Soon Usher began to champion "issues and causes" related to Race Relations; Justice; Equity; Human Rights; jobs for the unemployed; as well as other Opportunities, including Housing for the Homeless, the Poor, People with Disabilities, visible minorities and ethnic groups, and the community in general, particularly the Youths and the Elderly – simply to ensure every citizen can live in harmony and enjoy a good quality of life, with dignity and respect.
As a City Councillor, Usher has three special roles, namely: 1) representing his constituency (people who voted for him) at City Council or on public matters that affect their quality of life, 2) set policies for the smooth running of the City, and the implementation of projects that ensure a good quality of life for the residents, 3) advocate good, honest, transparent Government. In order to accomplish these, Mr. Usher sits on several committees, reads a lot of information and attends a lot of meetings – prepared. Everything else follows from those in a complex environment. The job is demanding and challenging but deeply rewarding for Harold Usher. It is part time - however, city councillors are on call 24/7. Mr. Usher advocates that visible minorities and women get more involved.
Mr. Usher is a prostate cancer survivor and wrote a book in collaboration with his renowned Canadian Urologic Surgeon, Dr. Joseph Chin, entitled, PROSTATE! PROSTATE! PROSTATE! A Problem of Men, in which he shares his story, what he learned, and encourages men to get regular prostate examinations, and to take action quickly once diagnosed with prostate cancer.
City Councillor Harold Usher became the recipient of the 2010 African Canadian Achievement Award (ACAA) in the prestigious category of "Excellence in Polices." The Awards Presentation was on Saturday May 29, 2010 at The St. Lawrence Centre for the Arts, in Toronto. Harold was nominated for this Award by the Honourable Jean Augustine. Harold Usher`s contribution to the community has been emphasized in various publications such as Who's who in Black Canada by Dawn P. Williams. On a personal level, Mr. Usher is married to Melba (née Wright) Usher, also born in Belize and the couple has three daughters, all born in Montreal.
Experiences and Achievements:
Actively serving the Community for more than 25 years
Professional Engineer (P. Eng.)
Politician (Councillor, City of London, Canada)
Distinguished Toastmaster
Inspirational Speaker
Human Resources Development Trainer
Advocate for Human rights, Justice, Equity and Race Relations – a voice spoken and heard
Co-Author of Book entitled: "PROSTATE! PROSTATE! PROSTATE! A Problem of Men" - helping Black Men survive the terrible disease of prostate cancer
Cultural Background: Canadian Citizen (African/Caribbean Ancestry or African Diaspora – Born in Belize)
Special Award: Harold Usher received the Canada 125th Commemorative Medal, from the Governor General in 1992
Other Honours:
The Distinguished Toastmasters (DTM) Designation from Toastmasters International (three times)
The Toastmasters International President's Citation
The joint Professional Engineers Ontario (PEO) and The Ontario Society of Professional Engineers (OSPE) Citizenship Award
The London (Ontario) Black Community Achievement Award
The PRIDE African Canadian Achievement Award for "Excellence in Politics

AFFILIATIONS/MEMBERSHIPS

Current:
· London City Council (London, Ontario, CANADA) - elected 2000 and each term since then
· City of London Community and Neighbourhood Committee (CNC) – Chair 2000 to present
· London Transit Commission (Past Chair) 2000 to present
· Lake Huron Primary Water Supply System Joint Board of Management (Past Chair) 2000 to present
· City of London Council's Housing Leadership Committee 2007 to present
. Federation of Canadian Municipalities (FCM) Board of Directors 2011
· FCM Standing Committee on Social-Economic Development 2008 to present
· FCM Standing Committee on Municipal Infrastructure and Transportation Policy 2008 to present
· FCM Standing Committee on Increasing Women's Participation in Municipal Government 2003 to present
· Western Fair Association – Board of Governors 2010 to present
· Elgin Middlesex Oxford Workforce Planning and Development Board (EMOWPDB) – Visible Minority Representative 2000 to present
· Goodwill Industries Ontario Great Lakes - Board of Directors 2006 to present
· Ontario Society of Professional Engineers - Member 2001 to present
· Professional Engineers Ontario – Member, 1974 to present
· Black Community Leadership Congress (BCLC) – London Branch, 2001 to present
· London Black History Committee – Coordinator of "Closing GALA" 2002 to present
· White Oaks United Church of London 2004 to present
· The Journeys of the Black People of the United Church of Canada 2006 to present
· The United Church of Canada - Gender Justice Advisory Committee of the General Council, 2010 to present
· Garrison Community Council of London, 2006 to present
· Telephone Pioneers of Canada/America 1990 to present
· Thames Valley Toastmasters Club (Past President), 1984 to present
· London City Hall Toastmasters Club – Originator, Sponsor and Past President, 2007 to present
· Fanshawe College President's Academy (Alumni of the Board of Governors), 2002 to present
· Consortium for Belizean Development – International Board of Directors, 1985 to present
· Fathers Day Walk/Run Fundraiser Event for Prostate Cancer Research – Honorary Chair (London) 2009 to present