Page 1 of 5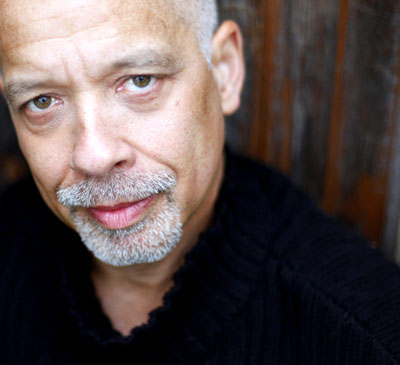 Although Mr. Dan Hill doesn't need any introduction, in case you have been living in another planet, allow us to present a résumé of his professional accomplishments. Mr. Daniel Grafton Hill IV was born in Toronto (Ontario, Canada) the 3rd of June 1954 to American parents who, as an interracial couple, moved to Canada to escape the twin scourges of racism (including laws against miscegenation) and McCarthyism. The couple also believed at the time that Canada provided a better environment to raise their family. The internationally renowned artist Dan Hill comes from a prominent family. His late father, Daniel G. Hill III was a social scientist and public servant. Before he came to Canada, he collaborated in the U.S. with the late eminent American sociologist E. Franklin Frazier.
Dan Hill's father became in 1962 the first Director of the Ontario Human Rights Commission, the first black in the country to hold this position. Mr. Hill Sr., Ombudsman for Ontario was called Canada's father of human rights. His wife, Donna Hill, was also a human rights activist when she was active. Daniel Grafton Hill's brother, Lawrence Hill, is a prominent writer. His sister, Karen Hill, is an authoress and a poetress.
Dan Hill [IV] is ranked among the world's elite singers/songwriters; he is also a musician. He plays piano and guitar. As a teenager, he admired artists such as Frank Sinatra, Count Basie, Ella Fitzgerald and Sarah Vaughan. He began writing songs at the tender age of 14. He started to play professionally in small gatherings and coffee houses by the time he was 17. Two years later he signed with GRT Records in Canada and began his quick rise to fame.
Hill became popular in North America after the release of his first album entitled Dan Hill in 1975. The song from this album "You Make Me Want To Be" was a hit in Canada. In 1977, Hill co-wrote his mega hit "Sometimes When We Touch" with Barry Mann ; he was just 23 years old. The popularity of "Sometimes When We Touch" made Dan Hill one of the youngest successful songwriters in the history of the music industry. This song became a Top Ten smash hit in the U.S. and an international success. This single went Gold in Canada.
"Sometimes When We Touch" was the first co-writing experience for Dan Hill. He was named Top New Male Vocalist in both Cashbox and Record World. He won Juno awards for Composer of the Year and Male Vocalist of the Year. "Sometimes When We Touch" also earned him his first Grammy nomination in 1979 for male vocalist of the year. The song was subsequently covered by Rod Stewart, Barry Manilow, Newton and Tina Turner. It is among the most covered pop songs of all time. The success of the song resulted in appearances on The Merv Griffin Show, The Mike Douglas Show and other shows. In 1985, Dan Hill was one of the many Canadian performers to appear on the benefit single "Tears Are Not Enough" by Northern Lights.
Dan Hill made a come back in 1987 with another Top Ten hit "Can't We Try", a duet with Vonda Sheppard followed in 1988 with "Never Thought (That I Could Love)" which was number one on the charts. Since then, his work has appeared on Billboard's adult contemporary charts. A road trip to a Hill concert was the subject of the 1994 Canadian comedy film, South of Wawa. In 1997, Hill won a Grammy Award for co-writing and co-producing the song "Seduces Me" from Céline Dion's breakthrough 1996 album Falling Into You (which sold over 32 millions albums). "Seduces Me" was re-released on Dion's Collectors Series in 2004. It is important to note that in several concerts and interviews, Céline Dion mentioned that her favourite song from Falling Into You was Dan Hill's "Seduces Me". This single was written with John Sheard and co-produced by John Jones and Rick Hahn. In 1997, "Love of My Life" rose to number one on the U.S. country charts. In November of the same year, Dan Hill received The Harold Moon Award, a prestigious honor bestowed on Canadian songwriters for remarkable international contributions in songwriting. In 1999, prolific artists such as the R&B singer Deborah Cox collaborated on Dan Hill's CD Love of My Life (The Best of Dan Hill).
Dan Hill's song "I Do (Cherish You)" was recorded by the pop group 98 Degrees and was featured in the worldwide hit movie Notting Hill (which starred Julia Roberts and Hugh Grant). Dan Hill chanted the title song "It's a Long Road" from Sylvester Stallone's movie First Blood and the theme song from Rambo I. Hill has licensed his songs for countless other Hollywood movies such as The Phantom of the opera.
Dan Hill's work is eclectic, his songs have made it to country music charts, pop charts, and so on. The chanter also has his own U.S. label. His work has resulted in sales of over 100 million albums. Hill has also written a best selling novel Comeback and a candid memoir I Am My Father's Son: A Memoir of Love and Forgiveness, published by Harper Collins. The book is dedicated to his late father, Daniel (Grafton) Hill III and to his mother Donna Mae Hill. The Canadian magazine Now classified I Am My Father's Son among the top 10 books of the year after its release. It recounts Dan Hill's childhood and his complex relationship with his late father, as well as parents' expectations of their children, his career as a performer and songwriter, his search for identity. In essence, it is Hill's inside look at growing up as a biracial child in Canada. Many other subjects are covered in the book and taboos are wrecked such as ageism in the music business with all the complexities in this changing industry. Thus, the book offers the reader an introspective insight into the artist's personal and professional life. On the cover of the memoir is a powerful and lovely picture of a child's hand holding his father's index finger. I Am My Father's Son is a very well written memoir. The future readers will be deeply touched by the content. This intense, critically acclaimed book illustrates the universal relationship between fathers and sons. The author, Dan Hill is a very good story teller with a wonderful sense of humour. He penned also several articles for prominent media settings such as the news magazine Maclean's.
When Dan Hill stops recording and performing to concentrate solely on writing for other acts, he resolves to never again play his songs and talk about his career except when he was working. But he broke his promise and played one last song for his father the month before he went into his last coma. The song which has the same title as his book, "I Am My Father's son", is from his latest album, Intimate , released in 2010. The seamless single has power and grandeur; treats the complex father-son relationship with authenticity and it talks about forgiveness. The album Intimate unites anew producers Matthew McCauley and Fred Mollin both working with Dan Hill for the first time since 1978. Together, the trio produced Dan''s first four platinum-selling albums. On Intimate, listeners will discover a great new acoustic version of his classic song "Sometimes When We Touch".
In spite of all his accomplishments, Dan Hill remains a down-to-earth and generous man who gives back to the community. For instance, he gives workshops to aspiring songwriters children across Canada. He also devotes his time to social causes. For example, he participated in a fundraising concert for Haïti following the devastating earthquake on the 12th of January 2010. In addition, as a community ambassador, Dan is a supporter of the Canadian Diabetes Association (www.diabetes.ca). The disease affects more than two million Canadians and an estimated 246 million people globally, as well as Dan''s grandfather, father, brother and himself. The latter was recently involved in a federal initiative to expand diabetes research with the Juvenile Diabetes Research Foundation Canada.
Dan Hill nearly lost his son to gang violence and has become involved in Stop the Violence (www.stoptheviolence.ca/index.php?id=8). He is also dedicating much of his time to supporting World Vision (www.worldvision.ca), which works with children, families and communities to overcome poverty.
To sum up, Dan Hill is a legendary talented and versatile artist with more than 30 years in the music business. His body of work draws on his personal experience and themes which touch his heart. This is evident in his songs such as "McCarthy's Day", "Africville Skies" or "I Am My Father's Son" to name a few. Throughout his career, Hill has earned four number one songs released twelve top ten records, won a Grammy Award, five Juno Awards (the Canadian equivalent to the Grammy), four platinum albums in Canada, two gold albums (also in Canada), etc. It is important to note that Dan Hill is one of the few artists in North America who was granted a Grammy and five Juno awards among several other distinctions. It is a rare accomplishment. His songs have been performed by numerous top artists such as Céline Dion, George Benson, the Backstreet Boys, 98 Degrees, Michael Bolton, Rod Stewart, Tina Turner, Britney Spears, Alan Jackson, Jully Black and others.
Dan Hill, the "Picasso of songwriting" is one of the most respected and accomplished high-caliber artists in the music industry. On a more personal level, he lives in Ontario (Canada) with his wife, an accomplished barrister, Beverly Chapin-Hill. The couple has one son. Mr. Hill and his spouse have written two songs, "Can't We Try" and "(Can This Be) Real Love". On August 23, 2010 we had the honor to speak to Mr. Dan Hill who gave among other things priceless advice for aspirants who wish to follow in his footstep. The interview was conducted in Canada by the columnist of Afrotoronto, Patricia Turnier, also Editress-in-Chief of www.megadiversities.com.
Patricia Turnier talks to Dan Hill:
P. T. What made you decide to go public with your life story which focuses on your relationship with your late father? Was it a cathartic and healing experience for you to write your memoir I Am My Father's Son?
D.H. When my father died, for the first time in my life I couldn't write songs. I was always writing songs since I was 14. They always came easily to me. I was so broken hearted that for the first time I was paralysed in the figurative sense, which prevented me from composing songs. It was a dire period of my life. Nevertheless, I always turned to songwriting when I was emotionally distressed or had upheavals in my life because it helps me cope with my feelings. But for some reason, things were different when I lost my father.
When my dad passed away, I realised that I was writing practically all my life to get his attention and approval. When he died, I didn't feel the need to pen because I could not try to impress him anymore. So, I needed to take somewhere all the creative energy that I had inside of me. This is how I realised that I should write a book, about my dad and me, our parallel lives, what made the man, my father… It was a way to fill the void of not being able to write songs. The more I wrote, the more intense and powerful it became. The story had a grip on me and it gathered momentum.
P.T. In your book, you talk about your mixed heritage. As a biracial individual, did you go through an identity crisis when you were younger? If so, how did you overcome this?
D.H. I did go through an identity crisis based on my biracial background. I grew up in an almost totally white neighborhood. At some point, it was really hard for me and I even went through a period of self-locking and soul-searching. I had to find out where I did fit in with my mixed heritage. I overcame this issue by writing about it through prose, such as articles and songs.
P.T. You began to write songs at a young age, you were 14 years old. Did you have at that time songwriters you looked up to?
D.H. Music is my first love and I grew up with it which has always been part of my family. There was always music in my house. My father had a wonderful singing voice. All the time, he played great music and I heard great singers through him such as Frank Sinatra, Ray Charles, Billie Holiday and so on. In itself, it was a wonderful learning experience which was an important part of my knowledge in the artistic arena. I consider myself a music lover. Music has always been part of my life as long as I can remember. I often sang to the beautiful tunes that my parents loved. The way that my mother and my father responded to music with joy was an inspiration for me. In other words, my family provided me an important musical influence. This rich experience allowed me later to develop and perfect my style in the artistic realm.
P.T. In your brother's (Lawrence Hill) book Black Berry, Sweet Juice, a best-seller in Canada, we learn that your late father had an amazing voice and you just spoke about it in answering my last question. Was he one of the earliest people in your life who inspired you to become a chanter?
D.H. Yes, definitely. He sang a lot and he had so much joy doing it. He really had a beautiful voice. I think unconsciously it inspired me to embrace a singing career. I loved watching him sing which made him very happy.
P.T. Do you know if it was a dream of your father to become a singer when he was younger and did he decide to suppress this desire because he thought it was unrealistic?
D.H. It was never a dream of my father. His singing was a hobby for him. If we look into his background, his father was also into music; he sang, wrote songs, played many instruments. However, the tradition in the Hill family is academic with earning Ph.Ds. So, he followed this tradition of seeking a higher level education.
P.T. Since your teenage years, you started to write essays, short stories, poetry and articles. Do you think that having the ability to write poetry is one of the greatest assets to become an excellent songwriter?
D.H. It is important to have the ability to express yourself with written words. You have to know how to be articulate. It really helps as a songwriter. Since my childhood, I was surrounded by people in my family who were writing. I had to pen letters and so on to relatives. My parents and my grandfathers wrote books. Being in this kind of intellectual environment was a second nature for me. Therefore, songwriting is very easy for me. I have a strong voice and I master some instruments such as the guitar. I think that having a training of different styles (poetry, prose) is an excellent basis to become a great songwriter. Having other abilities as a vocalist or as a musician is another great credential for songwriting.
P.T. What is your favourite song you wrote in your career and why?
D.H. This is a great question and a hard one. It is like trying to choose your favourite child. I have to say "I Am My Father's Son" which is the last song I played for my dad before he passed away. I think the lyrics are authentic, intense and powerful. I believe also that the theme is original. It is seldom that one hears this topic in a song.