11
Apr
2014
Details

Category: Music
Written by Meres J. Weche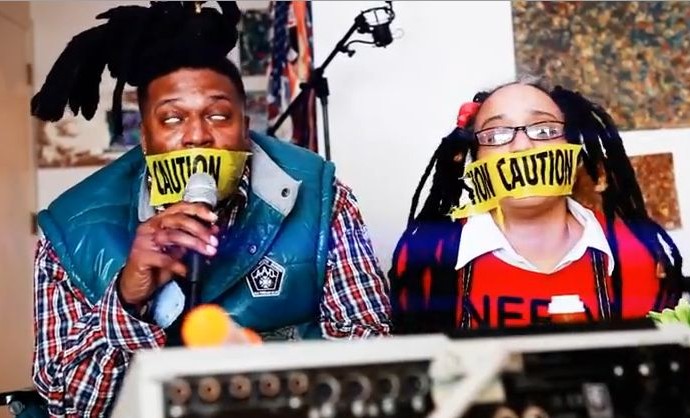 "If you can't see us, then you don't know. If it bothers you to see us then close your eyes and just experience the music. We want it to be about the art, about the music and what's manifesting through each artist."
- Rob Da' Noize Temple
The 11th Annual Tangled Arts Festival will showcase tomorrow, April 12, the Krip-Hop Nation: Toronto event featuring hip-hop artists with disabilities. The show will be Canada's first introduction to a growing movement of disabled hip-hop artists that is building a worldwide following. "People are learning about krip-hop. We have chapters all over the world, we have chapters in the UK, Germany, South Africa, Chile and so on," as Rob Da' Noize Temple, one of the event's performers, told AfroToronto.com.
In addition to New York-based musician, producer and performer Rob Da' Noize, Krip-Hop Nation: Toronto will also headline and be hosted by Berkeley, California native and Krip-Hop Nation founder, Leroy F. Moore Jr. Also performing will be Cleveland Heights alternative punk-hop act Kounterclockwise. Samplings of all the performers' music can be heard here.
These artists are at the forefront of the krip-hop movement, which comprises of a collaborative network and community of artists from around the world. "The hallmark of branding and marketing is to be the first in your category. So we're now pretty much the first in our category; so it's new. People may chuckle at the idea of it, but those chuckles turn into awareness," says Rob Da' Noize Temple.
Rob Da' Noize Temple looks forward to coming back to Toronto. He's been to the city a few times before as a performer with the group Rapper's Delight, composed of the original members of The Sugar Hill Gang: Wonder Mike and Master Gee.
Art Across Genres and Nationalities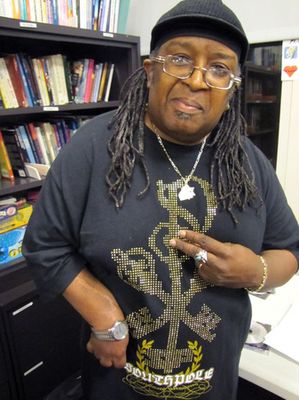 Given the common experiences of discrimination and exclusion, as a result of their disabilities, the krip-hop movement holds no barriers of race, colour, ethnicity or art form. While both Leroy Moore Jr and Rob Da' Noize Temple have been active together in the African-American community's arts and culture scenes (such as in poetry and theatre), they refuse to allow themselves and their art form to be pigeonholed or defined by their disability, race, or nationality. "There's nothing really black or white about it because we have Jewish artists, Italian artists and whether they're black or white we're just bringing them into the music," Temple said.
As Temple further explains: "Krip-hop artists express their talents through their music and their art form; whether it be graffiti, whether it be hip-hop, break dancing, or what have you. We have artists that do that as well. So it's about the culture of hip-hop within hip hop's sub-genre. So we're trying to fit within a zone but not look at that zone as our only way of expression. We're trying to be ageless, colourless, sexless, and just let it be about the art. Let it be about the music."
The Growing Voice of Disabled Artists
The son of a Juilliard School-trained mother, Rod Da' Noize Temple has grown up around music. He began playing keyboards and the age of six and, over his 40-year career, has worked with top industry people like musician and hit producer George Kerr, as well as produced and arranged music for major labels and movie productions such as Beverly Hills Cop III. He was also the first artist signed with Jive Records.
His cerebral palsy hasn't stopped him from approaching his career in the music industry on the same playing field as any other musician. As he recounts: "I never really thought about anything, I've just been pretty much in mainstream music. … Clients who work with me know that I'm going to bring everything I can bring to the table. And I try to surround myself with truly gifted musicians. … I think that Jive Records really truly never recognized that I was the first artist and first disabled artist outside of Stevie Wonder or Ray Charles on a major label."
Societal barriers and lack of awareness remain, however, toward the full recognition and appreciation of disabled artists. As Rob Da' Noize Temple asks: "When was the last time you saw a video on TV, a love song, where the guy is singing to a girl and he rolls up in a wheel chair?"
As the krip-hop movement expands, including through the large number of Iraq and Afghanistan war veterans coming back wounded and discovering new forms of artistic expressions, hundreds of disabled artists from around the world are growing their following. They actively disseminate their work through global online communities, media exposure, word of mouth and international tours.
"It's a spiritual journey to me. I truly love to make music. It would be nice to make money. I mean that's the end goal for most people but for me it's the art itself; and what we leave behind for the next generation," as Temple concludes.
Event Info
Krip-Hop Nation: Toronto
April 12, 2014
8:00 pm
Oakham House
$10 General Admission
$5 Students/PWD