05
Aug
2015
Details

Category: Arts
Written by Meres J. Weche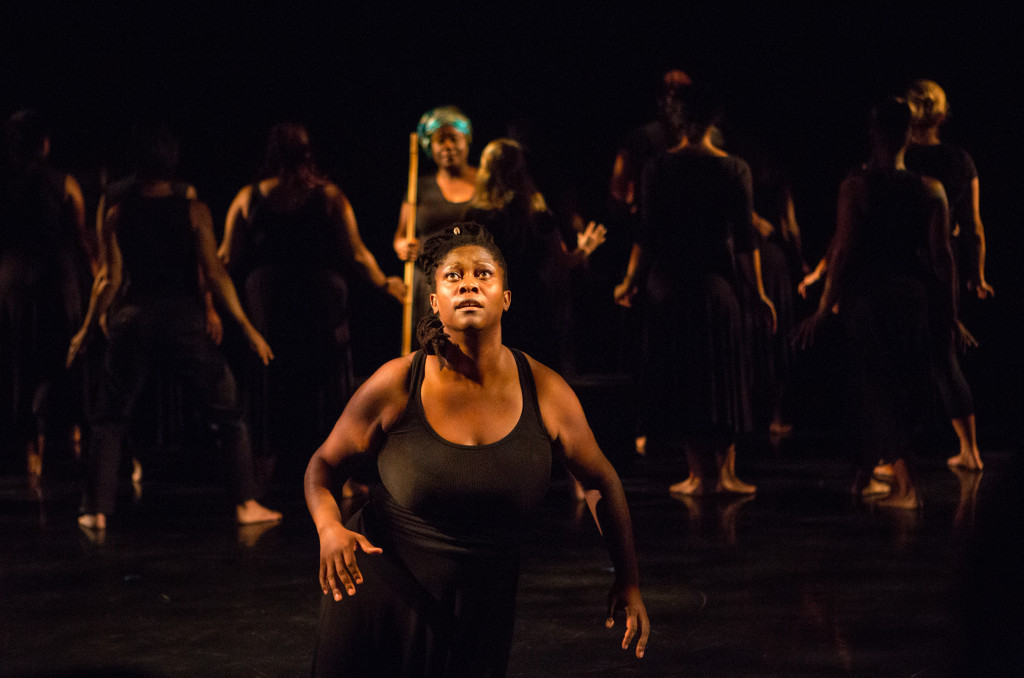 Growing up in a Haitian family, the memory of a fateful gathering on August 14, 1791 — which would set into motion the creation of the world's first black republic — has been part and parcel of my native community's collective consciousness. This defining event was the Bois Caïman ceremony, presided by Jamaican-born Haitian slave leader Dutty Bookman, where a group of enslaved Africans planned an insurrection against French colonial powers of Saint-Domingue, on the island of Hispaniola. The secret ceremony held in a forested area near the city of Le Cap featured a vodou ceremony, launching the rebellion, which would lead to Haiti's declaration of independence in on January 1, 1804. Never before in history had slaves overthrown their masters.
But in spite of these over two hundred years of Haitian independence, the real stigma associated with religious practices brought into the Caribbean, and the Americas as a whole, by enslaved Africans across the Middle Passage has largely remained. The diverse incarnations of the Yoruba mythology system of beliefs from West Africa found in vodou (vodun or voodoo), Santerià or Obeah are often characterized as devilish and evil. In order to survive and maintain their cultural roots in the plantations of the Caribbean, Brazil and other places, the displaced African practitioners often had to mask their ancestral beliefs by using the guise of Roman Catholicism.
"They burned our drums," said Toronto-based filmmaker, director and playwright Nicole Brooks. I recently spoke to her about her world premierea capella musical odyssey, Obeah Opera — commissioned by Panamania, the 35-day arts and cultural festival. Produced by Culchahworks Arts Collective, in association with Nightwood Theatre and b current, the opera performed by fourteen women will be staged from August 4-8, 2015 at the Young Centre for the Performing Arts in The Distillery District.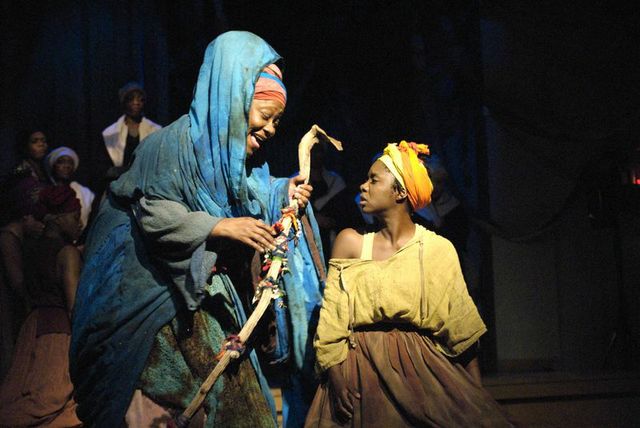 When Brooks staged the original version of Obeah Opera in 2012, she recalls some of the uneasiness in the black community about the play's title. "We were hearing that people were ripping down the posters because of the name Obeah Opera — saying it was devil 'tings. Even my mother was like: 'You obeah woman now?' We actually had to have a town hall meeting to have people talk about it," as she recalls.

Brooks' idea for Obeah Opera came from her studies of the Salem Witch Trials, which took place in colonial Massachusetts between February 1692 and May 1693. In 1953, Arthur Miller wrote a play called The Crucible, which examined the Salem Witch Trials as a comparative analysis of the anti-communist hysteria surrounding the scourge of McCarthyism. For her part, Nicole Brooks decided to focus on the perspective of Tituba, the Afro-Caribbean woman who was the first to be accused of witchcraft in the town, although she was never put to death.

Even though Tituba is only briefly mentioned, as Brooks did further research on her, something stood out. "I found some Puritan writings with a reference to 'Obiah.' And I thought, that's not an American term; it's a Caribbean term. How did they get that? There had to have been an Afro-Caribbean presence in the town," as she determined. Sure enough, there was. In fact, Tituba itself is a Yoruba word. "So I designed the play to basically put it through the vantage point and focal point of the slave women because they were not mentioned," said Brooks. "Anytime you look at the Salem Witch Trials, Tituba's there for two seconds and then it becomes a witch hunt with the white women."

Several theories have been advanced to explain the social context and climate that led to the persecution of these suspected witches. One of those theories which seemed particularly salient for Brooks is that, since the people who made up the jury at the time were doctors and lawyers, they were attempting to purge natural healers. "Obeah is a healing art. We understand that our grandmothers would understand the herbs and know what to give when we're sick and what have you. That's the Obeah I'm talking about," as Brooks explained. "When we were brought over as slaves, we were told that anything African was the devil. So any of our spiritual practices, or what have you, if it didn't coincide with Christianity we would be whipped if we were practicing it."

Going back to the roots, Obeah Opera looks at various types of traditional Obeah music as expressed in different regions. She argues that there is an oft-unrecognized link between resistance music and what has grown out of it like reggae music, jazz, blues and gospel.

Click here for more info about the musical play.

}