08
Aug
2015
Details

Category: Arts
Written by Meres J. Weche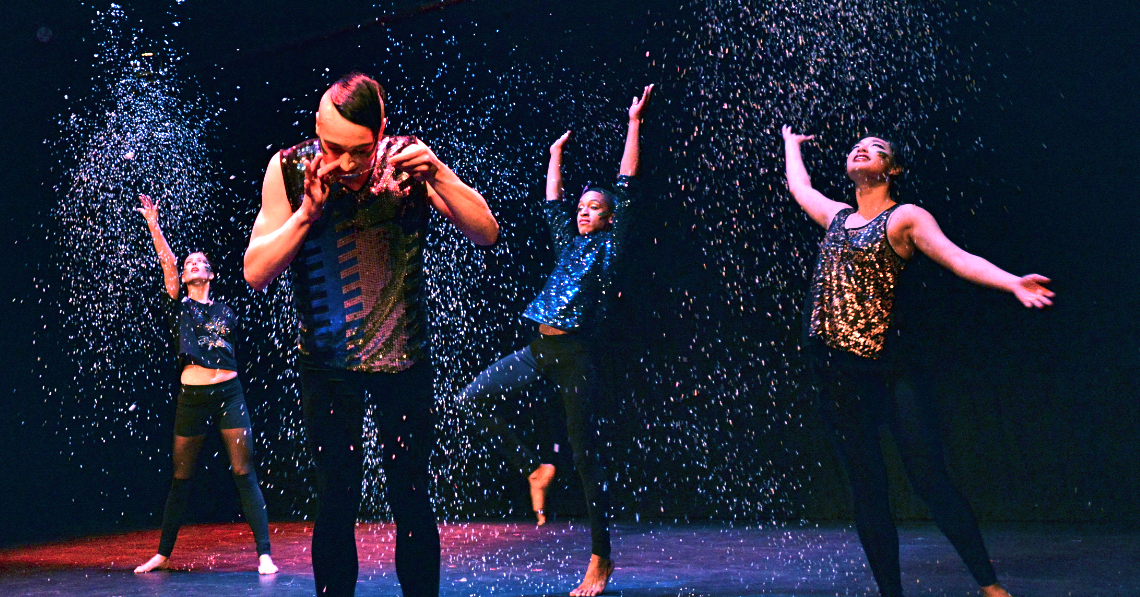 We can all point to a song that triggers specific types of memories or emotions. Oftentimes those emotions are linked to relationships. We've all been caught off guard when a song starts playing on the radio, in a store or a restaurant and finding ourselves being emotionally transported back to memorable moments such as a breakup, a road trip with a significant other, or the day you met. "Strumming my pain with his fingers, singing my life with his words, killing me softly with his song," as Roberta Flack famously said.
In the case of Toronto-based cabaret performer and choreographer Ryan G. Hinds, the song that he felt spoke to his experience at the painful end of a relationship was Donna Summer's disco hit from the '70s, MacArthur Park Suite. It's a famous song about love gone. "I had a separation of my own and as I was being very dramatic, heart-broken and upset over the whole thing, the song came on my iPod and I thought I really identified with the emotions and the story behind the song," said Hinds. "What I love about Donna Summer's original MacArthur Park Suite is that it's a very detailed story that really covers what it feels like to be in love and then what it feels like for that love to be over."
Since Hinds is a singer, he thought it would be a great song for him to sing one day on stage. But as he listened to the song a few more times, he realized that it needed something a bit more epic than just him singing because the song is so passionate. "The heartbreak in it isn't just minor it's a very deeply felt thing. So I thought it would be a great opera; it would be a great ballet, something along those lines," he said.
Hinds thought performing the song as a ballet musical would be an ideal combination. "I just started imagining what that would look like," as he recalled. Disco is a black art form created by black gay people. Ballet, on the other hand, traces its origins in Europe through the Italian Renaissance. "I thought it would be interesting to fuse these two art forms together that seemed really disparate. And what I found out was they actually fit together really nicely. The energy and passion of disco really line up nicely with the energy and passion of ballet. They're both great forms for story telling," as he explained. "I thought it was going to be something fun to play with and it provided and excuse to get up and start working and stop crying. To get out of my own misery and learn how to make it something fun, energetic, lively and something that people can laugh at."
The result was a twenty-minute show which Hinds originally staged at Buddies in Bad Times' Rhubard Festival. The current show now being presented until August 12, 2015 as part of the SummerWorks festival has been expanded to an hour in length. The longer version of the show essentially complements the original version with two additional scenes that Hinds characterize as a companion piece inspired by another Donna Summer song, I Feel Love.
In that second part of the show, Hinds created a forum for the dancers to express their views about love. "We've broken it down so it's all of the dancers in the show having a chance to talk about their feelings and their experiences around what love is and what love means to them; and what love represents in the world. Some of us are excited about the concept. Some of us are afraid of the concept. Some of us can't live without the idea of love," Hinds said. The way this was done is by recording a conversation between all the performers exploring their experiences with love. The conversation was then transcribed, edited, and the words were then made into monologues corresponding with dance solos.
So what also makes this show unique is that the dancers are heard speaking on stage. "Dancers are known for dancing. Ballets are not known for having text or dialogue or song," as Hinds points out. While Hinds describes the MacArthur Park Suite part as the funnier half of the show and "the more energetic, exciting audience sort of like crowd-pleasing half," he contrasts the other I Feel Love half as "more personal, intimate and thoughtful." "They're quite different but they connect nicely. I really do feel like it's a whole piece. It's a total work of art," he adds.
Click here for more information about the show.
LOCATION
Factory Theatre Mainspace
125 Bathurst Street Toronto
PRICE $15
SHOW TIMES
Thursday August 6, 6 PM
Sunday August 9, 7 PM
Monday August 10, 9:30 PM
Wednesday August 12, 4:45 PM
Related Links