07
Apr
2017
Details

Category: Arts
Written by Meres J. Weche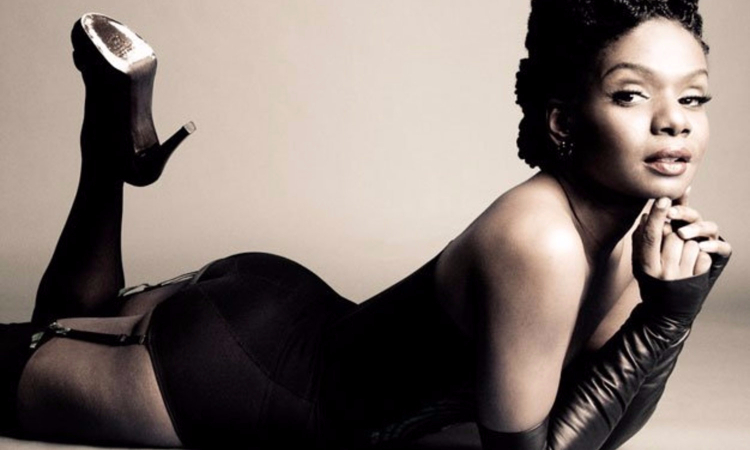 In her one-woman play The Emancipation of Ms. Lovely, currently running until April 8 as part of the inaugural season at Crow's Theatre, storyteller and actor Ngozi Paul examines a black woman's search for agency and identity. A winner of the Spotlight Award for best performance at the 2015 Summerworks festival, the now fully-fledged production reunites us with Ms. Lovely, a first generation Canadian of Afro-Caribbean heritage, on her self-love journey to define her sexuality through the prism of popular culture.
In a media-saturated world where were are bombarded with objectified depictions of black women's bodies through music videos and various other constructs, the play uses humour, imagination and introspection to seek awakening. As we follow Ms. Lovely at different stage in her life, the narrative is also interwoven with the story of Sarah Baartman (The Venus Hottentot) — the historical symbol of the commodification of black women's sexuality.
Born to a Khoisan family in South Africa's Eastern Cape, Sarah "Saartjie" Baartman was exhibited as a freak show attraction in Europe during the 19th century. This human zoo attracted crowds invited to look at her wide hips, bulging buttocks and amplified vulva as she was paraded in London and Paris. After her death in 1815, Sarah Baartman's body was dissected and displayed at the Museum of Man in Paris. It wasn't until after the election of President Nelson Mandela in 1994 that her remains were ultimately repatriated to South Africa in 2012 and buried in the Eastern Cape on South Africa's Women's Day.
Looking at the past to inform the present
By intertwining the story of Sarah Baartman with the modern day iconography around twerking, Nicki Minaj's videos and Kim Kardashian's "breaking the Internet" Paper magazine cover photo, Ngozi Paul places in a historical context the continuing exploitation and fetishism of the black female body. "I can say that sharing the story and learning the story for myself has opened my eyes," said Ngozi.
In fact, she originally began exploring this nexus underpinning the creation of The Emancipation of Ms. Lovely while in South Africa. Reclaiming the cultural narrative through storytelling is powerful agency-affirming process. Ngozi believes that being a storyteller, and making art, is about entertaining but it's also about challenging the way we look at things.
"It's essentially to reexamine the story that's been told in a specific way, turn it around, and try and tell it a different way," as she argued. "As an artist, I think that it is our work and duty to reflect the times, to challenge the times, and to try and move things forward, to evolve things."
The objectification of black women was definitely a source of frustration for her. The goal of balancing these representations should not only beneficial for black women but also for the hearts and souls of the community in general. She strongly believes this collective affirmation can be done through art.
"The imagination is such a powerful tool, so if we can share and if we can do things that touch the imaginations, and hearts and souls of the community, then it will be a community who will feel activated to go out and move and make changes that make sense for their lives. I strongly believe that that is done through art," as she affirmed.
Engaging in a community discussion
A really interesting element of the show is that a group discussion follows the performance. "I love being able to sit down, connect with the audience and have a community dialogue about some of the issues that we discuss in the show," said Ngozi. Since the play was inspired by a mixture of her own experience as a first-generation Canadian growing up in a Caribbean household, as well as from various experiences of other black women in her life, the audience experiences many "preach" moments. Who isn't familiar with the strict churchgoing West Indian mother or grandmother? "So I think one of the things that people talk about a lot during the talk back is how relatable it is to them," she adds.
She also hears from men during the post-show discussions who say they want to bring other guys to see the play because they rarely get the opportunity to address these issues as males. Many people are also hearing about Sarah Baartman for the first time and are eager to understand the modern ramifications.
"We are living in a world that has been colonized, and there is a lot of internalized mental colonization and, of course, our popular culture images have come out of that mentality as well. There's a patriarchal mentality as well. How do we make sense of it all? I would say this play asks that question. I think that asking the question is the awareness; and awareness is the first step to change," said Ngozi.
The Emancipation of Ms. Lovely plays until April 8th, 2017 at the Guloien Theatre at the Streetcar Crowsnest (345 Carlaw Avenue).
Remaining shows are on:
Friday, April 7 at 8:00 PM
Saturday April 8 2017 at 2:00 PM
Saturday April 8 2017 at 8:00 PM (sold out)
Single tickets are $25-$35. Tickets are available for purchase online, by telephone at 647 341 7390 ext. 1010, or in person at the venue Box Office two hours before each performance.