03
Jul
2017
Details

Category: Arts
Written by Meres J. Weche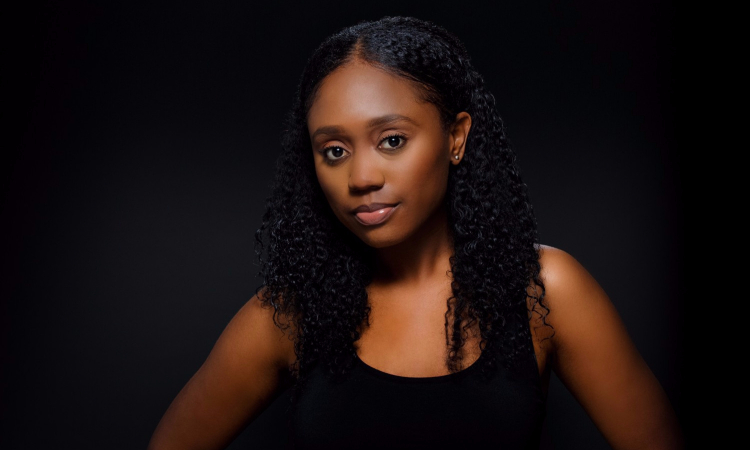 The annual Toronto Fringe Festival, coming up from July 5-16, continues its grassroots efforts to connect emerging to more established artists to captive audiences through theatre. It's Ontario's largest theatre festival welcoming 160 companies and over 1,200 artists from all around the world. Several early versions of well-known productions later remounted on bigger stages and even television, such as Da Kink in My Hair and Kim's Convenience, first saw the light of day at the Toronto Fringe Festival.
One of the international artists making her Toronto Fringe Festival debut this year is actress and playwright Mia Raye Smith from Queens, New York. Her one-woman-show, I AM HOPE, puts a spotlight on anxiety disorders. The 40-minute play's tagline asks: "What happens when the life of the party can't leave her house because she suffers from anxiety and panic attacks?"
"As an African American Woman it's important for me to use my voice and story about my experiences with mental health," Mia said. "I Am Hope is about finding hope and humor living with an anxiety disorder."
A graduate of the William Esper Studio, she developed her play while enrolled in Emmy-Award-winning writer and teacher Matt Hovermen's "Go-Solo" workshop. Mia transitions between no less than 19 different characters that have shaped her life and ultimately led her to seek treatment and healing.
Referring to a quote by Ava DuVernay, Mia said he was wearing a "coat of desperation" around the time she began working on her solo show. "I was facing a lot of rejection, I was chasing people to show them my full potential as an actress, and I was mentally and physically drained from the process," as she told me. Shedding her coat of desperation and, through the same process, displaying and developing her full range as an actress, meant opening herself to the idea of exploring and writing about mental health struggles.
"I was fortunate enough to be in a safe creative space that allowed me to be vulnerable and create an autobiographical show," said Mia — crediting the guidance of her acting coach.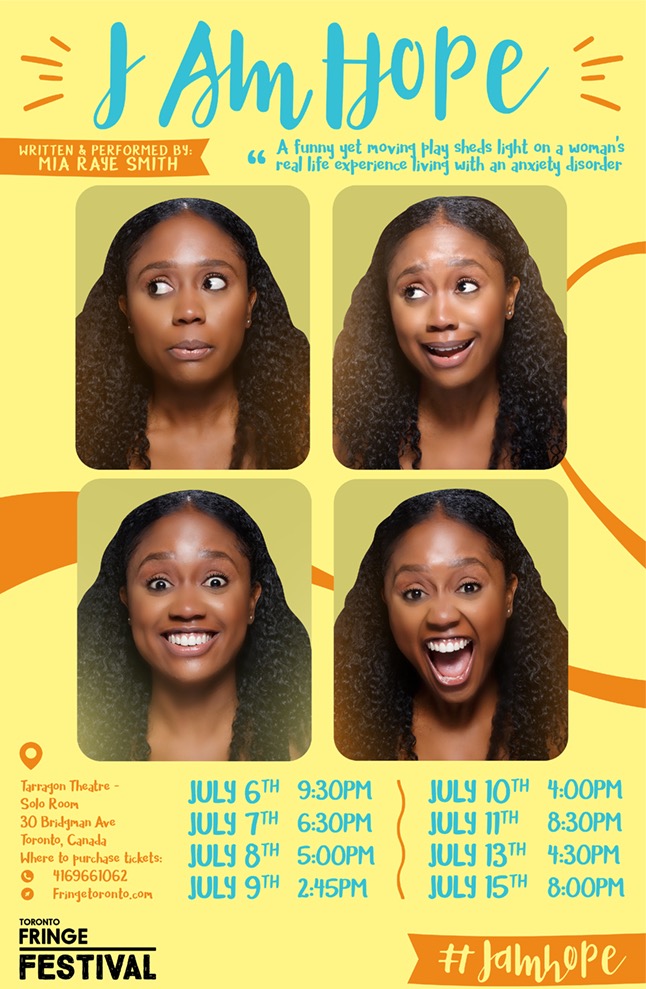 She began touring her show through the U.S. college circuit. "After each show, I will always have a few people speak with me about their struggles with mental health," she said. "Some people are emotional because they are experiencing similar symptoms or they know a loved one who is. This work allows me to connect with strangers on a personal level."
Because her show is autobiographical, spanning her experiences form before and through her anxiety disorder, audience members have identified with both the performer herself and the production. "The response has been an overwhelming feeling of joy because this work takes a great deal of courage; I had no idea that my story would impact the lives of other people," she shared. "The show is filled with hope, humor and healing."
This will be Mia's first visit to Toronto and she hopes to be able to connect with a new audience, see other shows in the festival, and to discovery Toronto as a tourist. "I know that I will show up and give it my all each night," as she wrote on her blog.
Catch her show at Tarragon Theatre's Solo Room (30 Bridgman Ave, Toronto) at the following dates and times:
July 6th - 9:30pm
July 7th - 6:30pm
July 8th - 5:00pm
July 9th - 2:45pm
July 10th - 4:00pm
July 11th - 8:30pm
July 13th - 4:30pm
July 15th - 8:00pm
See full Fringe Festival program