03
Nov
2017
Details

Category: Arts
Written by Meres J. Weche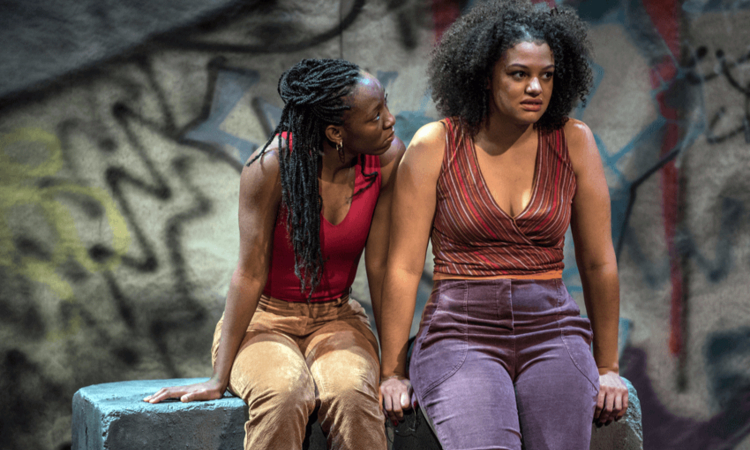 "I'm really passionate about telling Canadian stories, and telling them well and authentically," said Amanda Parris during our phone conversation about her play "Other Side of the Game," closing this weekend at Native Earth Theatre's Aki Studio in Regent Park. As demonstrated from the often audible reactions from the audience, the play certainly seems to have struck a chord and served that purpose. "It's been very moving for some people," she added.
The inspiration for "Other Side of the Game" came out of Amanda's multiple experiences visiting a friend who was, at the time, incarcerated at the Don Jail.
She was struck by the strange feeling of finding herself in an alternate universe. The prison system was, aesthetically and energetically, a cold and uninviting environment which imposed all these rules — not just for the inmates but for those visiting them as well. Most of the visitors she saw were women. They had to conform to very odd visiting ours — like Monday from 1-4 pm.
Strumming their pain with these scenes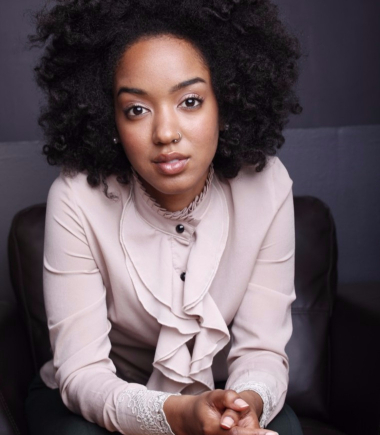 "So, I began wondering what these visitors, mostly women, around me had to do with their days in order to get there. In order to be there did they have to take time off work? Did they have to arrange childcare?" she asked herself.
Amanda embarked on a journey to interview many of these "ride-or-die" women. However, she didn't feel that the jail's tense environment was the right and natural place to casually approach these women and probe them about their experiences. Instead, she anonymously interviewed people she knew who had supported loved ones that were incarcerated about their experiences and set about telling their lives with her words.
Thirteen interviews later, the result was a genuinely told story which has kept all the flavours, accents and vernacular of the local neighbourhoods they came from. "There's a lot of things that are mentioned in the play that people had not heard on stage before. Particular names and locations that are kind of dropped into the conversation; reference points, things like that," said Parris.
"I've often received some really beautiful messages from people who feel very emotional after seeing the play. I think part of that emotion definitely comes from the story. It's because the story is a reflection that they don't get to see very often," she added.
Flipping the script: Embarrassed by the crowd
This first-time partnership between Cahoots and Obsidian also marks the professional playwriting debut for Amanda Parris. She has been best known as a writer, actor, educator and host of Exhibitionists on CBC Television, Marvin's Room on CBC Radio, and her weekly column for CBC Arts. When I asked her about how she managed the transition from showcasing the work of other artists to putting out her own voice out there, she said:
"It's a really lovely and wonderful thing I get to do in terms of having a platform to share other people's art. But when it's your own art you suddenly are reminded of how much courage it takes to put out these things that have existed inside of you. These ideas and possibilities are being manifested. And everybody gets to witness it, consume it, critique it and judge it. It's very scary," as she shared. Even after sitting in the audience multiple times it wasn't getting easier. "I was sweating and I had butterflies like it was opening night all over again."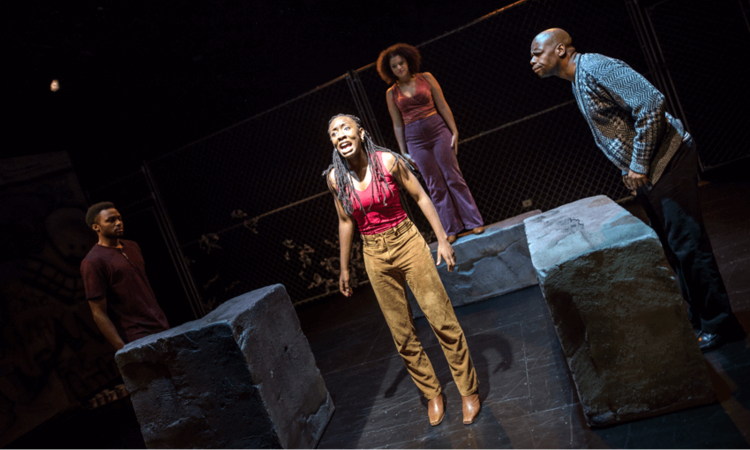 Busting "the myth of the solitary creative genius," Amanda makes it clear that she has been nurtured by a community of talented creators -- from her director, dramaturge, choreographer, actors and more. "I feel so lucky to have Nigel Shawn Williams as my director. I feel like I won the lottery with that. The vision he manifested for the play is beyond what I imagined," she said. Selected as part of the 2014-2015 Hot House playwright unit at Cahoots Theatre, Amanda also benefited from her years of working closely with her dramaturge Marjorie Chan.
"The script was a work in progress right up until opening night," as Amanda revealed. "I think the team has been absolutely incredible; and when you're lucky enough to work with a group of geniuses it makes your job a lot easier," she said.
There are still three chances to go see the play and listen for a while: Friday, November 3 at 8:00 PM, Saturday, November 4 at 8:00 PM and Sunday, November 5 at 2:00 PM.
Aki Studio, Daniels Spectrum, 585 Dundas Street East
Until November 5, 2017
Tickets $37 • Arts Worker & Students $25 includes all taxes and ticket fees
To purchase tickets please visit: nativeearth.ca/otherside or call 416.531.1402
For more information please visit
cahoots.ca | obsidiantheatre.com
#osotgTO