29
May
2018
Details

Category: Arts
Written by Meres J. Weche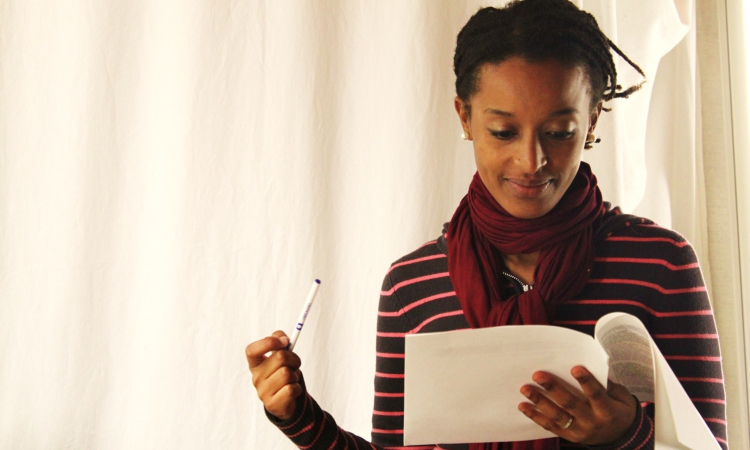 An interview with Mumbi Tindyebwa Otu, the director of Ma Rainey's Black Bottom at Soulpepper Theatre
Soulpepper Theatre's currently running production of August Wilson's Ma Rainey's Black Bottom has been receiving great reviews and, by popular demand, was extended to Saturday, June 9th, 2018. AfroToronto caught up with the show's director, Mumbi Tindyebwa Otu, to discuss the significance and timeliness of remounting this play, set in 1920's Chicago, for the first time in Canada since Ma Rainey's role was performed by Canadian jazz legend Jackie Richardson back in the mid-1980s -- shortly after the play premiered on Broadway in 1984.
"For me, it's hugely important because you have this powerful black woman in the centre who is running her own band and who is fighting to have agency against every pushback that she is getting from the bigger world around her; and from inside this white recording studio," said Mumbi.
Born in 1882, Gertrude Pridgett, "Ma" Rainey, earned her reputation as the "Mother of the Blues." She was part of the first generation of blues singers to record with a major label. The nascent blues scene of Chicago at the dawn of the last century was born out of the northward migration of African-Americans fleeing the oppression of the Post-Reconstruction-era Deep South.
Chicago was seen as the promised land but many obstacles and challenges would also await this new generation of formerly enslaved people. They brought the blues, which originated in the southern plantations, along with them up into the north. The popularity of the black music genre was not left unnoticed by record companies in Chicago.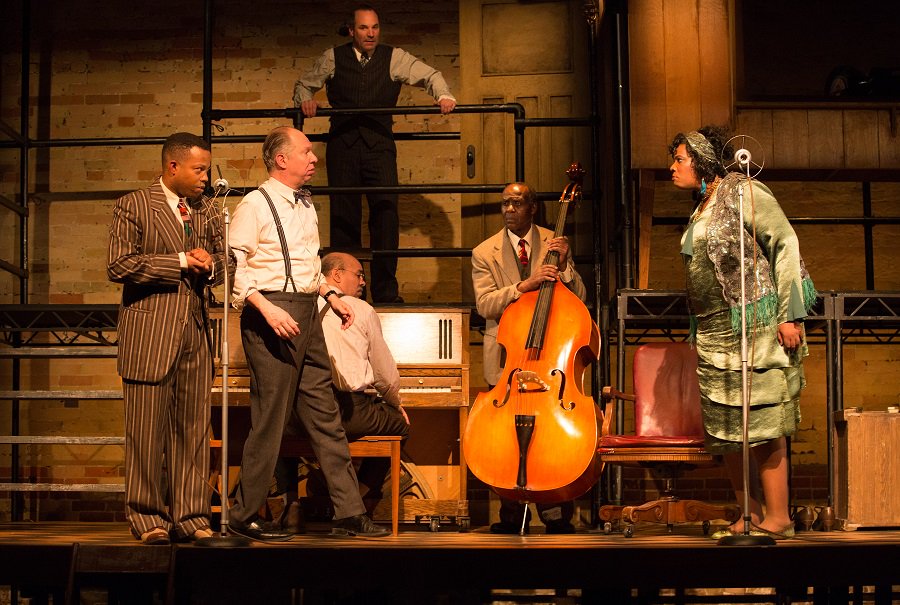 Ma Rainey's Black Bottom, set inside a recording studio, explores the still-relevant problems of cultural exploitation, racial inequalities and economic empowerment. The studio can in fact be seen as a microcosm of the real-world realities faced by people of African-descent in their fight for agency.
"I think that in terms of looking at how radical that was in the 1920's for a woman like Ma Rainey to do what she was doing. And now you look at what does it mean in the context of the women's rights movement, what is the black female's experience within that," said Mumbi.
There are also unmistakable parallels with today's music industry.
"For me, because I grew up listening to hip hop, I think there's a lot of parallels between Ma Rainey and black female MC's today and how they have to fight for power and for agency and also what that means in the context of the larger black community and the larger Western community. That for me is big," as Mumbi added.
Ownership of cultural legacy
One of the main questions is: How is it possible to maintain one's culture when our culture becomes profitable? How do black artists retain control of their collective cultural identity as they create and operate within an industrialized, capitalist society?
"What is the cost of participating in the marketing of your own culture? And how do you still hold on to who you are and what you're about as you kind of do this dance as all artists have to do," as Mumbi further asks. These are important considerations in a context where it's suddenly cool to be black, or when black culture is selling.
Within the universe of August Wilson's play, the only one set in Chicago as part of his ten-play-series, The Pittsburgh Cycle, the blues is the foundation of that black cultural experience post-slavery.
"It's very much the same, nothing has changed. That's what make it so incredible and shocking. August Wilson was writing this in the 1980's and he was saying we can't understand our current situation without looking at where we came from," said Mumbi.
Reviving the classics at Soulpepper
Mumbi Tindyebwa Otu has been running her own theatre company for a few years, doing a lot of new work and creating new stories with people from her community. The opportunity of working with Soulpepper gave her a chance to look into the classics of drama. She particularly looked forward to investigating and developing her craft by not only looking at classics from the Western canon but to also delve into those classics about the black experience.
"It was a really huge privilege to work with Djanet Sears on For Coloured Girls and to now be given an opportunity to direct this play by August Wilson. Because, again, it was those writers who are so seminal to modern drama; but they're coming from investigating what it means to be a black person in the Western world," as Mumbi expressed.
"We so rarely get to tell stories that are great classics about our cultural experience. Everyone in the Ma Rainey's Black Bottom cast is so invested in the story. Everyone is bringing their all to it. All the music is live and so there's just a lot of commitment to bringing every aspects of this story alive," she added.
Catch Ma Rainey's Black Bottom until June 9 at the Young Centre for the Performing Arts, 50 Tank House Lane.
Related articles