28
Sep
2018
Details

Category: Arts
Written by Meres J. Weche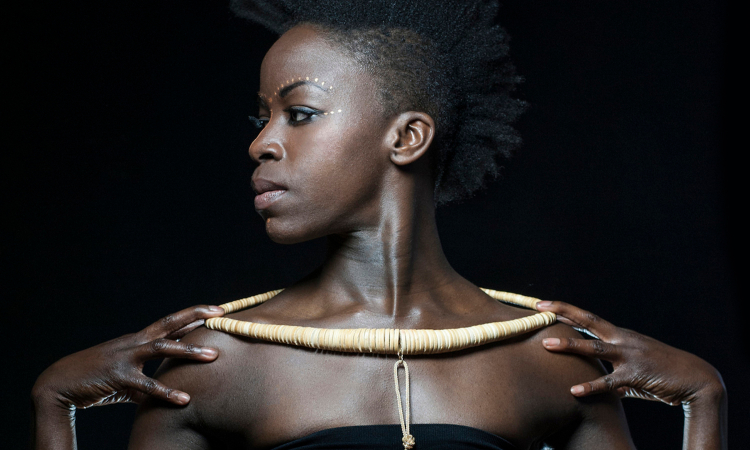 Shadeism, sometimes also called colourism, is an insidious form of discrimination based on skin tone. In the black community it's the cause and result of generational trauma, even within families, creating situations where lighter-skinned and darker-skinned people of colour are treated differently. In her deeply personal original dance/theatre piece, Shades, currently running until September 30 at Factory Theatre, Ghanaian-Canadian dancer, choreographer and playwright Esie Mensah examines this multi-layered dynamic.
"I had the original idea for the show back in 2015. It was something that I think I was just pulling from my own personal experiences. Things that I had gone through," as Esie explained. The current full-length production is the result of a two-year evolution from the show's debut in September 2016.
It was important for Esie to go deeper in her exploration, beyond the usual surface stereotypes heard too often like: "You're so pretty for a dark-skinned girl" or the plague of bleaching products. She immersed herself in research by engaging into a lot of conversations with family members, friends and acquaintances -- realizing how deeply rooted and engrained this issue was for many people.
"Obviously, when you're going through something like shadeism, it's not often that you're having conversations with people about it," as she related. It opened up many questions:
"How did we end up being fragmented? How did we end up being so disconnected as centuries have gone by? How did that happen? We were once a people that loved each other; how did we end up now looking at each other with hatred in our eyes; or with microaggression getting thrown at each other without really realizing it."
Shades represents Esie's effort to get at the root of all this; and using this subconscious deep-dive to help take ourselves on a journey outward from that.
"Because it's such a daunting subject, to really understand how you can shape it and manoeuvre it without feeling completely disabled was really difficult," said Esie.
Unearthing generational trauma
The pivotal conversations which were necessary to unearth the generational trauma, whether the participants acknowledge it or not, represented the biggest obstacle in creating this work, as Esie explained. This internal discovery process also included the participation of the cast of Shades.
Part of this preparatory work involved mentoring sessions over the course of a week with D'bi Young Anitafrika. The dancers learned from the Anitafrika method for three days and Esie spent the entire week with her -- including one-on-one time.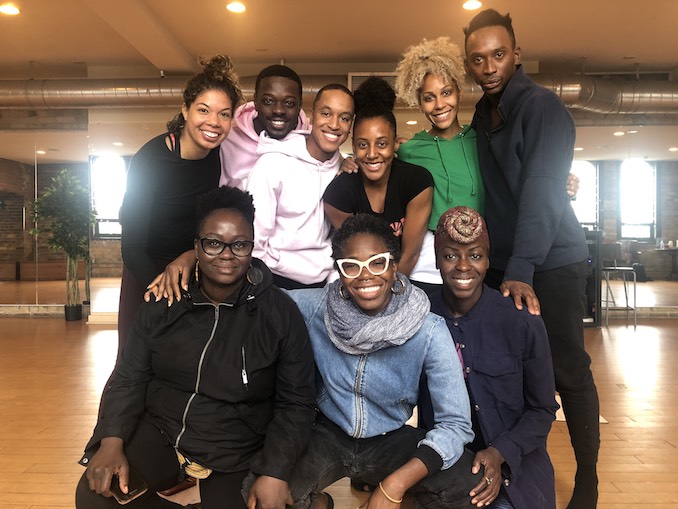 "I always thought that I needed to be there to catch [that moment of realization] for my dancers and for the people that I was working with," as Esie shared. "It's a matter of standing beside them and allowing whatever that is coming out of them to flow out. I think it's going to be the same thing for people who will see the show. It's going to trigger a lot."
"Some might say in an unhealthy way. But I feel that it's really healthy because it's addressing the things that we've developed since childhood; issue we've developed since before we were born; the microaggressions that are just so deep."
Storytelling in the form of dance, movement and the stage
Another challenge in telling the story of Shades on stage, as a dance/theatre piece, was finding and developing cast members who are equally at ease with storytelling through dance, movement and theatrical performance. Making everything work together seamlessly is not as easy as people think.
Esie has a long track record as a professional dancer. She has performed with established names like Jannelle Monae, Marian's Trench, Nelly Furtado, Estee Lauder, Flo Rida, Jully Black, Fashion Cares, Deborah Cox, Anjulie, Cascada and more.
But Esie also has a multidisciplinary focus which leads her to spread her artistic expression through dance, movement and the stage.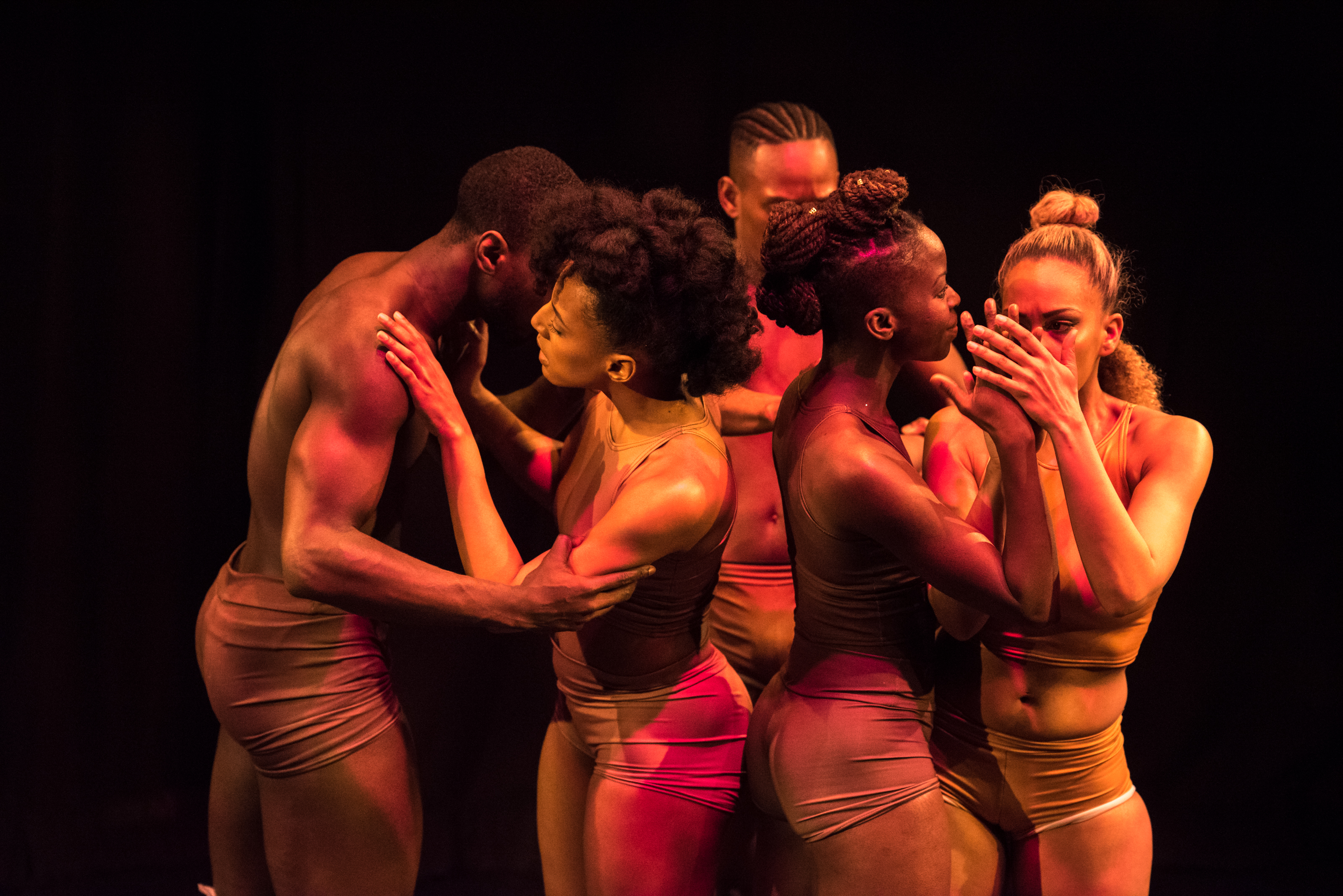 In the past, she has worked with theatre practitioners like Philip Akin and Mumbi Tindyebwa Otu (Ma Rainey's Black Bottom) -- whom Esie credits for drawing her into theatre. She picked up some valuable skills working with Philip Akin at the Shaw Festival -- where they worked with a diverse cast of eight people, ranging from the ages of 20 up to 60-70 years old.
"Directing is really similar to choreography because both involve manoeuveuring people on stage and within a space," as Esie explained. "A lot of dancers and choreographers end up becoming directors."
It's all about getting people to be comfortable with where they're at.
Similarly with Shades, it's not about getting the cast members to be like her. Dance is what Esie does full-time; her experience is also her own. What it's about is getting the performers to understand the root and intention of the work.
"So that way, whatever response comes out of your body naturally will be authentic to you," as Esie would tell them.
"You're kind of getting people to move out of their comfort zone and moving in a new space. It's about giving people that permission to explore themselves realistically."
"So I think in terms of myself I've developed a gift of being able to get people to feel comfortable in their own skin. ... If I can get people spiritually in tune and their spirit connected, I always believe that people can make magic from it."
Show information
Shades
September 27 to 30, 2018
Factory Theatre, 125 Bathurst Street, Toronto, Ontario.
Tickets:
General Admission - $35.00
Student/Senior/Arts Worker - $25.00
Show Times:
September 27 at 8:00pm Premiere
September 28 at 1:00pm Matinee
September 28 at 8:00pm
September 29 at 8:00pm
September 30 at 4:00pm Matinee