"Were there is music, dance always is. It becomes part of the storytelling," said Toronto-based multidimensional performing artist Nicole Brooks, while speaking to AfroToronto.com about the long tradition of Caribbean and African dance. Brooks is the creator of Obeah Opera -- a musical retelling of the legendary Salem witch trials from the fascinating perspective of Caribbean slave women. It was recently featured as part of the Fall for Dance North festival, one of Canada's leading international dance showcases. Obeah Opera had also been on the international spotlight for its world premiere at PANAMANIA, held in Toronto back in 2015.
Since its inception as a 10-minute show at Rock.Paper.Sistahz in b current's 2008-2009 seasons, Obeah Opera has grown significantly. "After the 2015 Pan-Am games, I was determined to have the show mounted again," said Brooks. "It was the first time that I was able to get the play to about two hours, and it's the closest to my vision; but it's still not my vision."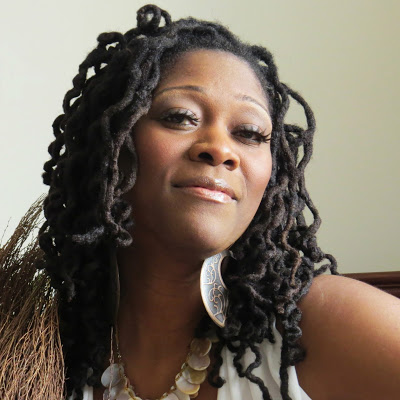 Brooks' aim is to break the traditional mold of theatrical productions in Canada where it's often a challenge to obtain institutional or government support to remount the same work. She knew that while Toronto's mini olympics represented an awesome platform, Obeah Opera had not attained its full fruition. She merely had a blueprint to make this play Broadway-type and Broadway-bound.
"People ask me all the time: What's your next work? My response is this work is not done. I'm going to continue pushing this work until it's finished. ... I just feel really privileged that I've been afforded the opportunity to have this work evolve."
The Fall for Dance North festival (which ran October 2–6, 2018), offered Brooks the opportunity to really focus of bringing out, and refining, the dance elements of Obeah Opera. It was also an expressed requirement from the festival's artistic director that the show be performed with live music in order to give the audience the full experience.
Rather than an excerpt of the play, Fall for Dance North was a compilation. "We picked various materials and music from the play and looked at the different types of dances that we could put in -- with the emphasis on Caribbean traditional and African traditional," as Brooks noted.
Brooks expressed how proud she was to showcase the work of choreographer Anthony 'Prime' Guerra on such a prominent stage. "I looked at this as a platform to introduce the work, to introduce myself, and to introduce Prime to a new world of dance and letting them experience something very different," she said.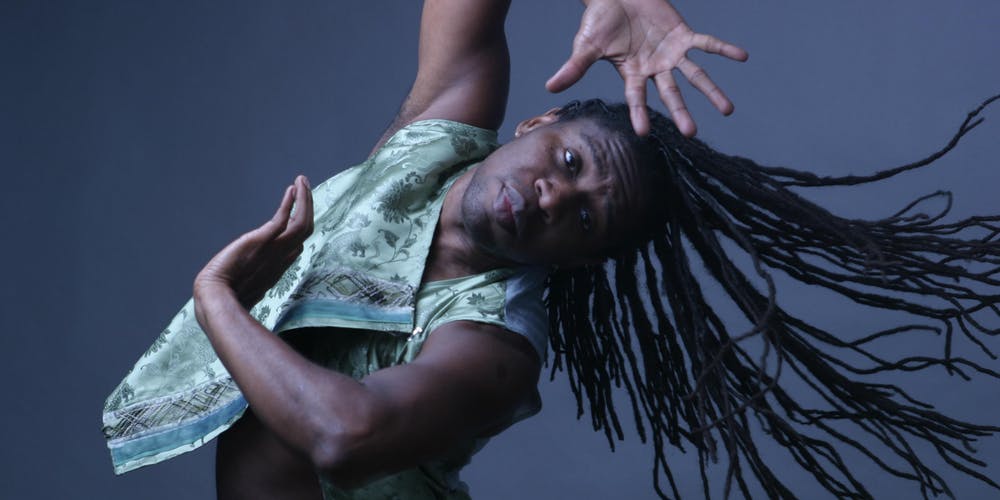 "As the writer of the work and with music as my forte, having Anthony 'Prime' Guerra really concentrate on the dance, and have that become an integral part of the storytelling, is going to make the work catastrophically better."
Through the process, they looked at different Caribbean islands and regions of the African continent for dance and movement inspiration.
"All of our storytelling as Caribbean and I'll say emphatically African people tell stories through dance, music and drama. It's never separated. So there's a call for me towards that; and I'm really excited about the creative journey," said Brooks.
After Fall for Dance North, her goal is now to "go into a very intense dramaturge session for about two to three months to develop the rest of the work." She has further plans for Obeah Opera spanning from next year, marking her tenth year on this work, to beyond. Some of the dance numbers developed for Fall for Dance North will be in the final iteration of the play.
"Once I get the play where it needs to be, it will be its final version ready to tour. I have my eye set specifically on South Africa as a first stop," as Brooks stated. "The choreographer and I really pinpointed various sections, integral pieces, where we're going to develop the dance -- which is very exciting for me."
"We're bringing it; we're bringing the colour and we're bringing the melanin."
Related articles