29
Nov
2020
Details

Category: Movie Reviews
Written by Gilbert Seah
FILM REVIEWS:
QUEER JAPAN (USA/Japan 2020) **
Directed by Graham Kolbeins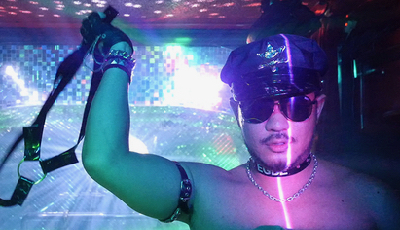 Director Graham Kolbeins' colourful documentary showcases railblazing artists, activists, and everyday people from across the spectrum of gender and sexuality that
defy social norms and dare to shine in this kaleidoscopic view of LGBTQ+ culture in contemporary Japan.
Among those interviewed who have their say are Vivienne Sato, a drag queen, Nogi Sumiko with gender identity disorder whom loves to make things, Genjoroh Tagame a gay-erotic artist and Tomato Hatake transgender activist. As these interviewees are not famous people but taken at random or perhaps convenience, one wonders the director's choice of these individuals. To director Kolbeins' credit, the tactic does humanize the doc with ordinary people. But what they have to say is not especially revolutionary. Though one would grimace at piss drinking or fisting, one knows that these acts exist and that there are many who indulge in these acts. Apparently, more than a hundred interviews were conducted over a span of 3 years in locations across Japan before a few had been singled out. Of the more interesting ones are Councilwoman Aya Kamikawa who recounts her rocky path to becoming the first transgender
elected official in Japan and at the legendary kink-positive hentai party Department H, non-binary performance artist Saeborg who uses rubber to create a second skin. Saeborg's creations, especially for the female sow are dazzling.
Audiences should beware as a few of the interviews talk about their sexual preferences that can get pretty nasty. One talks about his/her obsession on fisting and a friend says that he/she is satisfied with anything that goes up his/her ass. Another talks about liking almost everything including drink pee and rimming. Thankfully, none of these are displayed on screen.
The film includes a few commonly used Japanese terms. Hentai (the Romanized version of the Japanese sounding words) mens abnormal sexuality for example, not that these terms would be useful to non-Japanese audiences.
The film also explains the need for LGBTs to bond together to have a place where they can socialize and feel comfortable without being made fun of. Many talk about being bullied when young and being friendless. Places like Department H provide a safe outlet.
QUEER JAPAN is pale in comparison to another LGBT documentary, DEEP IN VOGUE that is also opening around the same time. Both docs discuss the issue of the need for identity, while showcasing the diversity of its subjects. But the latter has more to offer DEEP IN VOGUE with its Vogue dances, balls and houses has more content and than QUEER JAPAN which just focuses on a smaller group in only one country. Still one would expect more depth and insight from QUEER JAPAN which seems only too content to glamourize than anything else. IN DEEP VOGUE only lasts an hour and one does not want it to ed while QUEER JAPAN lasts 99 minutes and grows tedious after the first third or so. QUEER JAPAN has a fresh and engrossing trailer (click on link below), but the full doc does not live to the trailer's expectations.
Trailer:
SWIMMING OUT TILL THE SEA TURNS BLUE (China 2019) ****
Directed by Jia Zhang-Ke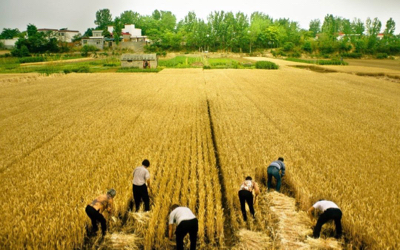 In May 2019, a large number of prominent Chinese writers and scholars gathered in a village in China's Shanxi Province (director Jia Zhang-ke's native province). Images from this literary event open an 18-chapter 'symphony' which spans the history of Chinese society since 1949. The documentary unfolds through memories of 4 writers, the late writer-activist Ma Feng and three major writers who are active today: Jia Pingwa (born in the 1950s), Yu Hua (born in the 1960s) and Liang Hong (born in the 1970s). Together, they weave a 70-year spiritual history of the Chinese people.
The film unfolds in chapters. Chapter 1 is entitled 'Eating', Chapter 2 entitled 'Love and so on, the change in chapters taking place amidst the interviews, as the stories overlap from one chapter to another.
There are several reasons I found this film especially endearing, the film often touching sensitive moments of my past, thus making the film somewhat special to me. First my background: I emigrated to Canada from Singapore and educated in a British missionary school where English was my mother tongue and Chinese (Mandarin) was the forced second language that most of us hated to learn in school, being something from the past and unfashionable. Worst was when the school forced students to take part in extracurricular activities like mass drill, where students had to perform Chinese like coordinated drills that mimic those practiced in China. When taking Chinese lessons, there was always emphasis on the success of the communists Government, with sayings like those (example: unity to win greater victory) that appear in Zia's film. Nostalgic too is the look of the old Chinese villagers that appear in the film. One particular woman with white hair is almost an exact replica of my late mother. I could not believe what I was seeing. That said, other viewers might not share the experience.
The first and most interesting Ma Feng, talks of his literary contribution to Shanxi history. A proud leader, he was involved in the formation of groups who campaigned to improve the village's agricultural output through initial treatment of the irrigated water to remove its alkalinity. The second Jia Pingwa, is the son of a counterrevolutionary who became a leading figure in China's roots literature movement. Next is Yu Hua, the one that swam out from the river to the sea till the water turned from yellow to blue. He explains what fame is: ' Before he has to send stories everywhere hoping to get published. Now, they are asking for his stories. He shows his friends the letters explaining that that is fame. Lastly the youngest Liang Hong, the only female reflects on her mother's death through her writings.
These talks are about people and times that I would not have been interested in when I was younger in school, but somehow Jia's film made me realize the importance of ancestry. Though a fair portion of the doc involves having to listen to what these 4 writers have to say, their talk invokes memories of a valued past. The revelatory film demonstrates the power of story telling without the use of archive footage.
What is touching is the simplicity of life of the authors. Jia's film has the appearance of being simply made with 4 authors telling stories but the effects are astounding.
The film theatrical starts December 11, 2020 (Exclusive digital TIFF Bell Lightbox) / December 18, 2020 (Rest of Canada)
Trailer:
Write comment (0 Comments)