08
Feb
2013
Details

Category: Movie Reviews
Written by Gilbert Seah
Not blockbusters opening this week, but the smaller films are also worthy a look.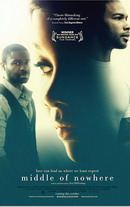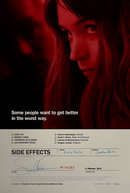 ALL IN GOOD TIME (UK 2012) ***
Directed by Nigel Cole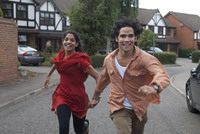 British and Indian has always made good bedfellows.  From BEND IN LIKE BECKHAM to EAST IS EAST, comedies of Indian families set in Britain have always been good box-office and audience successes.  In fact ALL IN GOOD TIME is written by the same Indian Ayub Khn-Don who wrote EAST IS EAST, and like that film, it is the family patriarch that creates all the family problems.
Based on his popular play Rafta, Rafta (itself inspired by Bill Naughtons 1960s classic All in Good Time), the film is set in Bolton, Lancashire where Atul (Reech Ricthie) and Vina (Amara Karan) are celebrating their marriage. However, a honeymoon spent with his parents was not part of their plans. Thoughtless but extremely hilarious patriarch Eeshwar (Harish Patel) seems determined to emasculate and embarrass his son. As the weeks pass, consummating their becomes an impossibility that threatens the couple's entire future.  The film plays like the gay film TRICK in which a couple cannot find a place to have sex.  But the script has a few tricks up its sleeve and is aided by winning performances by Patel and Meera Syal as the mother.
The script though funny is far from excellent.  The premise of the newly weds not consummating their marriage and almost breaking up is not that credible.  This premise is stretched far too long for the film's good that it leads to a dull middle.  Director Nigel Cole has made mediocre comedies like CALENDAR GIRLS and MADE IN DAGEHAM, so one knows what to expect from him.  But the actors, particularly Patel and Syal give the film all that they got, thus lifting it to be more entertaining than expected.  There are also little treats like the funny three gossiping Indian neighbours and a side plot involving he parents' honeymoon.  But the script also contains an uncomfortable serious twist involving the mother's infidelity resulting in the film ending on a more serious note.
Cole's film ends up as forgettable fodder.  But there are enough laugh-out loud moments to keep the audience happy.
MIDDLE OF NOWHERE (USA 2012) ***
Directed by Ava DuVernay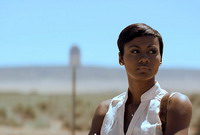 MIDDLE OF NOWHERE is an indie African American film that examines a common problem facing many women the world over.  A woman has to wait for her man to finish his jail sentence.
The central figure in this film is Ruby (Emayatzy Corinealdi).  When her husband (Omari Hardwick) is sentenced to 8 years in prison, Rudy drops out of med school in order to focus on her husband''s well being while he is incarcerated - leading her on a journey of self-discovery in the process.  But this leads her to have an affair and fall in love with a bus driver (David Ovelowo).  But the husband's parole does not turn out as well as hoped, and he learns of what she has done as well.
But the script conveniently puts the husband also at fault with him having a sexual
incident with a female guard while in prison.  Though this does not necessarily give Laura to do what she has done, the script is compromised for its authenticity.  But the unknown actors give the film all they have got.  The only known actor is British actor David Ovelowo, instantly recognizable from his recent Tom Cruise film JACK REACHER.
Shot on a shoe string budget in record time, DuVernay's film connects with the audience emotionally.  The characters are by no means perfect and it is good to see that in her film.  But one wishes that her male characters are as strongly written as her female ones.
(Special Screenings at TIFF Bell Lightbox)
SIDE EFFECTS (USA 2013) ***
Directed by Steven Soderbergh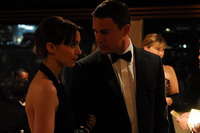 The side effects of the film title refer to the cause of the murder of depressed Emily's (THE GIRL WITH THE DRAGON TATTOO's Rooney Mara) husband Martin (Channing Tatum).  It all starts when Dr. Jonathan Banks (Jude Law) prescribes a new depression drug for her.  The side effect of sleepwalking causes Emily to shove several kitchen knives into Martin, in a totally unexpected scene.  Dr. Banks faces a lawsuit and his marriage is also in tatters.
What begins as a drama unravelling at a snail's pace transforms into a provocative thriller.  The film starts with a long, lingering shot of an unnamed building.  Nothing is what it seems and the innocent may not be that innocent.
The film is aided by strong performances from Jude Law and Rooney Mara.   But Soderbergh keeps a strong control of his material.  But hen the film ends, it feels odd for the film from a script by Scott Z. Burns turns out to be too smart for its own good.  The scene in which Martin is arrested takes place at their wedding, talk about overdoing drama.  Still, don't expect a film with a message like Soderbergh's most famous films, ERIN BROCKOVICH or TRAFFIC.  SIDE EFFECTS is strictly a thriller and quite a satisfying one at that.
PICKS OF THE WEEK:
Best Film Opening: Side Effects
Best Film Playing: Django Unchained
 Best Comedy: This is 40
Best Family: The Hobbit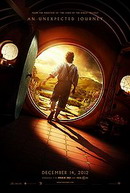 Best Foreign: A Royal Affair
Best Documentary: The Bastard Sings the Sweetest Song