15
Oct
2013
Details

Category: Movie Reviews
Written by Gilbert Seah
TIFF '13 REPORT
The 13th annul Toronto International Film Festival comes to an end after 11 grueling days with more than 300 films from more than 70 countries. The festival sees cineastes from all walks of life – buyers, publicist, producers, critics and of course the public. Getting to see the films one wants and getting tickets is a nightmare , but one manages well, if one can put up with long waits.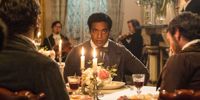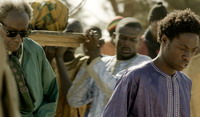 If there is a trend among the films screened, one I detected is one involving the common theme of bettering oneself (or redemption in the extreme case) and getting back to life. From films like THE RAILWAY MAN in which the Colin Firth character has to deal with his past in WWII before living back a normal life to divorced couple Emma Thompson and Pierce Brosnan getting back together again, the path might not be so easy. In Kurosawa's REEL, the protagonist has to enter the mind of his lover to bring her out of a coma so that they can be together again. In the Romanian film CHILD'S POSE, it takes a car accident to shake sense into the matriarch of a family to change things to for the betterment of her family. In THE PAST, a French woman wishes to put her past behind her an live a new life with her new Arab lover. In Kim Ki-Duk's MOEBIUS, a father resorts to genital transplant to being normalcy for his son castrated by the distraught wife. And the list goes on.
The crop of is above average this year with fewer one star and 2-star films I have seen. This reviewer viewed a total of 50 films over the 11 days being given the cold shoulder by TIFF. (TIFF did not grant me press accreditation this year for the 1st time in 13 years.)
However, from the 50 films seen, these are the top 10 personal favorites in alphabetical order:
ATTILA MARCEL
CHILD'S POSE
ILO ILO
LE PASSE (THE PAST)
PHILOMENA
THE RAILWAY MAN
STARRED UP
THE STAG
VIOLETTE
WITCHING AND BITCHING
Afro American films were moderately strong this year. The most notable of all was 12 YEARS A SLAVE directed by Steve McQueen (HUNGER, SHAME) about the true story of Solomon Northup, a free man who was kidnapped and sold as a slave in the south. A compelling film given McQueen's artistic touch should shock as well as dramatize the horrors of slavery. The tickets for the sold out performance was welling for as much as $300 each on eBay. Another film that demands mention is one that that is lighter though still dramatic. LES ETOILES (UNDER THE STARRY SKY) by Dyana Gaye. Shot in French, Senegalese, Italian and French, this 3-city (NYC, Turin and Dakar) LES ETOILES charts the accidental intersections of characters in transit. Plans are derailed, happenstance meetings change courses, and destinies intertwine. Sophie (Marème Demba Ly), a young Senegalese bride, follows her husband, Abdoulaye (Souleymane Seye N'Diaye), from Dakar to Turin , where he has travelled without papers to look for work. Meanwhile, Abdoulaye has already has left for New York , lured by his cousin, Serigne (Babacar M'Baye Fall), and a promise of better opportunities.
Here is the list of the other awards given by TIFF juries during the festival. Now cineastes in Toronto can take a rest until next year.
People's Choice Award: 12 YEARS A SLAVE
(Runner Ups: PHILOMENA and PRISONERS)
People's Choice (Midnight Madness): WHY DON'T YOU PLAY IN HELL?
People's Choice (Doc): THE SQUARE
Best Canadian Feature: WHEN JEWS WERE FUNNY
Best Canadian First Feature: ASPHALT WATCHES
FIPRESCI (Special Presentations): IDA
FIPRESCI (Discovery): THE AMAZING CATFISH