24
Aug
2014
Details

Category: Movie Reviews
Written by Gilbert Seah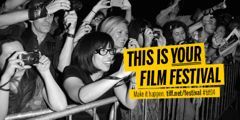 2014 Toronto International Film Festival Capsule Film Reviews - Gilbert Seah
(First posted Aug 12, last update 12th Sep)
Updated daily during the festival, so keep logged to this site.
New to this year is that trailer links will be added (if available) at the end of each capsule review.
Capsule Reviews:-
LE BEAU MONDE (HIGH SOCIETY)(France 2014) ****
Directed by Julie Lopes Curval
Director Curval's very assured piece stars mesmerizing Ana Giradot (daughter of Hippolyte Giradot) as 20-year old Alice who finds a way into a fashion prestigious School in Paris with the help of a rich Parisian lady, Agnes (Aurelia Petit). Alice leaves current simple boyfriend Kevin (Baptiste Laplain), a car mechanic behind for Agnes' son Antoine (Bastien Bouillon), attracted obviously for his passion and expression for art. They fall passionately in love. He loves her for the bourgeois life she lacks and she for the high society he inherits. Curvals' film is fresh on emotions, traditional in ideals, dramatic on life and totally relevant in the feel of today's youth. Performances are rich and the film works wonders. Though the seaside scenes and film's extended dialogue often reminds one of Eric Rhomer's films (SUMMER, LE RAYON VERT), this is pretty much a woman's (particularly Curval's) film. The scenery and cinematography are stunning, an additional bonus to the film.
Trailer: https://www.youtube.com/watch?v=a4tKdiJwojU
BIG MUDDY (Canada 2014) **
Directed by Jefferson Moneo
Elmore Leonard goes to Saskatchewan. Moeno's missed opportunity results in a mixed bag of tricks in the family tale of Martha Barlow (Nadia Litz), her son and her father. Martha has a dark bad history in which all the skeletons start coming out of the closet just when she wants to protect her son, Andy (Justin Kelly). His father has just escaped from prison, her boyfriend (Rossif Sutherland) just got shot and a crazed horse owner and his sidekick are after Martha and Andy now holed out at Martha's father's (Stephen McHattie) farm. It is a question of too much happening at one time and too many killings occurring too soon, so that all the drama turns unintentionally laughable. In the hands of a more experienced director, this murder ballad could have turned out to be a solid western classic instead of a western classic wannabe. The whole film falls into the hand of main actress Litz who tries very hard, but is unfortunately no prairie beauty queen.
BLACK SOULS (ANIME NERE) (Italy 2014) ***
Directed by Francesco Munzi
After Francis Ford Coppola's GODFATHER films, it is hard to top a Mafia movie about the family business. So, one must give credit to director Munzi for trying with a smaller budget and more modest story. Again, it is the familiar theme of getting out of the business but the business never lets that happen. The setting shifts from Amsterdam to Milan, a change from Puzo's NYC. A former narcotics trafficker now living peaceably, raising goats in the Calabrian hills is drawn back into his family's drug. The problem is that Luciano's son, the bored and restless Leo, idolizes his charismatic uncle Luigi, who is still deeply involved in the narcotics trade with his middle brother, the bespectacled mastermind of the family business. Munzi's film gets away from the graphic violence and concentrates on the drama without the cheap theatrics. The result is a focused and quite authentic film aided by the simpler story.
CART (South Korea 2014) **
Directed by Boo-Ji-Young
In the spirit of NORMA RAE and MADE IN DAGENHAM, CART, set in a discount retail store, CART is a social critique of the injustice done by huge companies on workers without a union. The film starts off with the striking workers before settling down to concentrate on a few subjects, like a single mother, an an older custodian and another with two young children, one of which is a rebellious son. All these are well intentioned but do not really work as the film is messy and all over the place. An ensemble of incidents is the term best used to describe this film, but director Boo should have done more in the editing room to make more head and tail of the film so that it has a strong narrative with a greater effect. The film just ends at another losing battle with the police in riot gear brutalizing the striking women. Boo also turns up the melodrama that makes the film seem more hokey.
Trailer: https://www.youtube.com/watch?v=yu5_u7piDYw
THE CLOUDS OF SILS MARIA (France/USA 2013) ***
Directed by Olivier Assayas
A smart script written about women on the dual theme of aging vs. youth and life imitating art written by director Olivier Assayas deserves better but unfortunately fails to attain the height it seeks to achieve. Part of this is due to the complexity of the plot but also due to main lead actress Juliette Binoche's annoying character. For a character that sophisticated and learned in life's lessons, she comes across as crass (laughing too loudly and expressing outwardly too many times her emotions) and common. The audience is supposed to side and feel sympathetic for this character, but Binoche's performance does not allow it. Kristen Stewart steals the show as her super-efficient and patient personal assistant. There are parts of the script that are just plain brilliant. The sudden disappearance of the personal assistant in the mountains with no explanation give, obviously a reflection of life imitating art as the actress's young lover in the play had the same fate occur. The spilling of the cloud of Sils Maria into the valley signalling a final escape is not only gorgeously shot bit instrumental in Assayas' metaphor on his characters.
Trailer: https://www.youtube.com/watch?v=3fkRzbL_Qwc
COMING HOME (China 2014) ****
Directed by Zhang Yimou
COMING HOME is a welcome return for director Zhang and his actress Gong Li who have not made a movie this good since RAISE THE RED LANTERN and THE ROAD HOME. The film begins with the setting of the cultural revolution when imprisoned Lu (Chen Daoming) escapes to see his wife Feng (Gong Li). Their teenage daughter Dandan (Zhan Huiwen) reports him and during his recapture at the station, Feng suffers a head jury causing her amnesia. The larger part of the film now takes place 3 years later when the revolution is over. Lu is released to go home to his wife. Feng does not remember him at all. The film goes into full melodrama mode with Lu trying to cure his wife so that she can recognize him again. This is all heart breaking stuff made more desperate with issues like politics, family values, redemption and love at play. Director Zhang's backdrop is the poor housing area where the family dwells. The piano music by Lang Lang aids the atmosphere of desperation and hope. And as in the best of Zhang's films, Gong Li shines once again - the Chinese beauty ageing to an old age in the film while never losing her love for her husband.
Trailer: https://www.youtube.com/watch?v=0GsKijZmtlM
CONFESSION (South Korea 2014) ***
Directed by Lee Do-yun
Similar to PARTNERS IN CRIME from Taiwan, CONFESSION deals with the similar theme of school buddies running into trouble. The film starts by introducing the 3 high school graduating students, Hyun-tae (Ji Sung), In-chul (Ju Ji-hoon) and Min-soo (Lee Kwang-soo) euphoric on the day of their graduation. But instead of taking part in the ceremony, they sneak off to hike up a local mountain where Min-soo suffers a fall. Flashforward to the present when the 3 are now grownups but eating into more hot soup. Hyun-tae's mother approaches the men for help in a clearly shady job, their friendship is tested. She wants him to stage a robbery of her gambling arcade as a way to cash in on an insurance policy. The botched robbery tests their friendship. The film and the 3 actors are more animated than PARTNERS IN CRIME that does not help its credibility.
Trailer: https://www.youtube.com/watch?v=JpRDHVlG2zk
A DREAM OF IRON (USA/South Korea 2014) ***
Directed by Kelvin Kyung Kun Park
Media artist filmmaker Kelvin Park's A DREAM OF IRON reminds one instantly of Jennifer Baichwal's MANUFACTURED LANDSCAPES as both films give cinematic form to industrial and manufacturing landscapes. Park's film, set in the South Korean port of Ulsan focuses primarily on the shipping industry the start and end of his film framed with overhead shots. But Park brings in more meaning that Baichwal, with a voiceover that puts a story to the images. The score is classical mixed with sounds like whale noises and industrial drones. Still, this is a artistic piece that often moves at a snail's place. The film is stunning to look at and put into perspective with ancestral tales of early man and whales, but the long takes can be quite testing. The best segment has the engineers of the shipyard discussing, at ease, the massive details of the ship drawings that makes no sense to the ordinary viewer.
Trailer: https://www.youtube.com/watch?v=kDBTfCjPh-c
FORCE MAJEURE (Swe/Den/Nor/Fra 2014) ***
Directed by Ruben Oslund
A hit at Cannes, Östlund's FORCE MAJEURE is a moral tale examines the breaking down of a family due to unexpected behaviour resulting from some impending catastrophe.
It begins with a family's skiing vacation in the French Alps. The scenery is breathtakingly captured on film. Tomas (Johannes Bah Kuhnke) and Ebba (Lisa Loven Kongsli) are enjoying lunch with their two children when their meal is suddenly interrupted by thunderous booms emanating from the mountain above them. The complacent Tomas initially dismisses the possibility of danger — but when it appears that there may be an avalanche, he grabs his cellphone and bolts, leaving his wife and children to fend for themselves. He denies running away and called the bluff by his wife. The fallout is both scary and occasionally funny. Oslund pulls a good one at the end with fate turning the tide on the wife. The film is necessary slow paced but it pays off.
Trailer: https://www.youtube.com/watch?v=fm7Ux_SkG78
THE FORGER (USA 2014) ***
Directed by Philip Martin
Philip Martin's directorial debut is a competent piece that combines the elements of family drama and heist suspense. The film is held together primarily by John Travolta, who has shaped up lean and mean for the role and who appears in almost every scene. He plays forger, Ray Cutter who gets out of jail in order to be with his dying son Will (Tye Sheridan), a brave role that is surely most difficult to play, given what has happened to him in real life. His get out of jail card has to be paid by pulling off a heist as payment. The job involves snatching Claude Monet's Woman with Parasol from the museum and replacing it with a replica so perfect that no one will notice. The suspense scenes are handled efficiently enough and so are the dramatic and few action scenes. Solid supporting performances by Christopher Plummer as Ray's onerous dad and Abigail Spencer as an undercover cop deserve mention.
FOXCATCHER (USA 2014) ***
Directed by Bennett Miller
FOXCATCHER, based on a true story tells of two brothers, both former Olympic wrestling champions Mark and Dave (Channing Tatum and Mark Ruffalo respectively) and their encounter with a neurotic millionaire (Steve Carell). Bennett Miller who won the Best Director prize for this film at Cannes, directs this sports psychological drama darker and moodier than his other two films, CAPOTE and MONEYBALL. Mark is summoned by John du Pont (Steve Carrell) to join the US team preparing for the 1988 Olympics in Seoul. John also wants Dave who initially refuses to uproot his family for the sake of glories already achieved. Tatum, Ruffalo and Carrell deliver performances against their usual type. Director Miller likely forced them to tone down they acting several notches down as what we get her are really subdued though effective performances. FOXCATCHER is also the name of the estate and du Pont's Wrestling team. It is clear that the fox (as in the hunting game) is a more elusive prey than imagined and perhaps the perfect American dream can never be attained. Nor the perfect film to relay this message.
Trailer: https://www.youtube.com/watch?v=7xYav--slEg
LE GRAND HOMME (THE GREAT MAN) (France 2014) **
Directed by Sarah Leonor
Hamilton (Jeremie Renier) and Markhov (Surho Sugaipov) are scouts in the Foreign Legionnaire. Though they begin at loggerheads, they become like brothers after being forced to work together. In Afghanistan, Markhov saves Hamilton's life. Markhov has a son Khadji (Ramzan Idiev). Due to a car accident Markhov is killed and his family, illegal aliens are taken away by French Authorities. Hamilton is now served by conscience to look after the kid of the man who saved his life. Director Leonor tells her tale in three parts - firstly, the brotherhood of the two men, then Markhov's reunion with son and family and thirdly with Hamilton coming to save the son. For a film title like LE GRAND HOMME with such an important theme, Leonor's film is bland with just the necessary dramatization. Perhaps she wishes her audience to think for themselves and not be too influenced by cheap theatrics. But the result is a slow moving mediocre piece.
Trailer: http://www.allocine.fr/video/player_gen_cmedia=19546345&cfilm=224586.html
GOOD KILL (USA 2014) **
Directed by Andrew Niccol
Director Andrew Niccol and Ethan Hawke re-unite since their hit GATTACA years back, once again targeting the topic of the toll of battle technology on the human soul. The timely plot involves drones. Major Tommy Egan (Hawke) is in charge of directing drone strikes in Pakistan while working in an air-conditioned shipping container somewhere in the Nevada desert. But the best line, "I blew up six Taliban in Pakistan today," Major Egan tells a convenience store clerk. "Now I'm going home to barbecue." is soon lost in a tale that never has anything new to offer but repetition. Most of what is expected in a film about troubled soldiers is here - the fits of rage; the bouts of drinking; the distancing from the family and so on. The film offers no real insight into the problem though it is still troubling to see how easy to blow up human beings with the pressing of a button. Hawke is also all buffed up for his role.
THE GUEST (USA 2014) ***
Directed by Alan Wingard
British actor Don Stevens (DOWNTON ABBEY) plays the handsome guest that appears from nowhere to change the lives of an entire family. The film reminds one of the 70's film SOMETHING FOR EVERYONE, in which a handsome Michael York appears and changes the lives of the aristocratic family headed by Angela Lansbury. Son dies in Iraq war; mother devastated; enter stranger who claims knows Caleb; befriends and helps each member of family; things go wrong; guest might not be who he seems; guest turn from saviour to devil; someone has to slay him to save the day. If all this sound predictable, it is and I could guess what happens right down to the detail of who puts out the final lights out for THE GUEST. Still, this horror/action flick is entertaining enough, as director knows when to press the right buttons. The last segment in a Halloween maze is a nice touch.
Trailer: https://www.youtube.com/watch?v=-psayRM1XqU
A HARD DAY (South Korea 2014) ***
Directed by Kim Seong-bun
It is an extremely hard day for Detective Ko. Everything has gone wrong on the day of his mother's funeral. He hits and runs, get caught in his corruption scams and misses the funeral rites. A further string of events that pushes him deeper and deeper into a swamp of criminal activity. Kim's movie moves as fast as the speeding car with an unexpected turn around every corner. Both noir-ish and hilarious, this commercial fare is both entertaining and exciting.
Trailer: https://www.youtube.com/watch?v=-r1lJuk4EjA
HEARTBEAT (Canada 2014) **
Directed by Andrea Dorfman
Justine (Tanya Davis) is stuck in a rut with her mind-numbing job as a data management copywriter and a relationship that is going nowhere. The aim of the film appears to be her adult coming-of-age. Her encounter with her supervisor are the brightest parts of the film. She lives in her grandma's old house, and wears questionable fashioned clothing. There are no real reasons offered in the script that substantiates Justine's self discovery. She is encouraged by Ruby to perform, bonds with an older guitar store owner and quits her job. The only slight hints are the effects of her friend's new baby and Ben leaving town. Dorfman's film just plod along, aimless just as her Justine. Actress Tanya Davis wrote and performs her own songs in the film. But her songs are far from spectacular or even memorable. Dorfman's film occasionally has the odd animated objects moving around the screen. Again, there is really nor purpose for this and the animation serves more as a distraction, like a kid drawing on the wall for nothing else better to do. HEARTBEAT as a film moves along, but only too slowly as if there is no life in it, though the heart is still beating!
HILL OF FREEDOM (South Korea 2014) ****
Directd by Hong Sang-soo
There is much to enjoy in Hong's observational tale of a lovesick Japanese man, Mori (Kase Ryo) who comes to Korea to meet his loved one, Kwon (Seo Young-hwa). She is not there. While waiting for her at the HILL Of FREEDOM cafe, he meets other interesting folk including his guesthouse owner's niece who he sleeps with. Hong's film jumps in time and from one scene to the next an from narrative to the next, like a fantasy of Mori's imagination. Korean vs. Japanese culture, male vs. female ideology and behavioural traits are also brought into the picture, often with hilarious results. The pick up scene that turns foul is priceless. All this is eluded to the book that Mori is carrying around and reading called Time. Hong's characters philosophize but in broken English. HILL OF FREEDOM is totally unexpected fun!
I AM NOT LORENA (NO SOY LORENA)(Chile/Argentina 2014) **
Directed by Isidora Marras
As the title of the film implies, this is a story of identity theft. Actress Oliva (Loreto Aravena) gets calls from an unknown person Lorena asking for her bills to be paid. A series of incidents, not to her favour such as losing her i.d.'s in a club do not help either. She also has other problems like an ailing mother, her acting job and her previous boyfriend. Director Parras weaves all these elements into her story while displaying a rather bleak outlook of Chilean society. Her film, though slow, is quite intense. But she cannot decide whether her film is supposed to be a thriller, suspense mystery, parody of society or personal self-discovery. As a result, the film has a bit of everything, a kind of Jack of all trades but unfortunately, master of none, the film ending up not accomplishing too much.
Trailer: http://vimeo.com/104762440
THE IMITATION GAME (UK/USA 2014) ****
Directed by Morten Tyldum
Everyone loves a good secret. Britain apparently kept the secret of the Enigma and the code breaking team for 50 years. There are countless quotable lines in the script. A code is not a secret as it is in the open only that no one can understand its meaning. A secret of why people love violence is revealed. Graham Moore's brilliant script that is surely deserved of an Oscar nomination. THE IMITATION GAME is the story of the mathematics genius Cambridge Professor, Alan Turing (the excellent Benedict Cumberbatch) who spearheaded the code breaking machine during World War II. The film also time shifts, intercutting the war effort with the 1951 year when pan was persecuted for his homosexuality. He was also accused of being a Soviet spy, though this was the least of his worries. Kiera Knightley has the role of his girl, Joan Clarke who almost marries him and Matthew Goode as Hugh, the hot headed member of the team. But it is Cumberbatch who delivers an impeccable performance of the man and machine who is a genius and a monster. The film is also about the beginning of computer, as observed by the first huge monster of mechanical rotors and number of cables which make up Turing's Enigma Breaking machine.
Trailer: https://www.youtube.com/watch?v=ayErt0N2L3A
IN HER PLACE (South Korea/Canada 2014) ***
Directed by Albert Shin
The film begins with the shot of the back of a Mercedes driving to the farmhouse. The camera shifts to show the front of the car approaching, then a woman exiting to knock on the door. The impression here is a slow moving pensive film in which the director allows the incidents to unfold while allowing the audience to digest the emotional consequences. Yoon Da Kyung plays an urban woman fleeing her own life of omission. Trying to avoid telling her friends and family the truth of a miscarriage, she moves in with an impoverished farm-working mother (Kil Hae Yeon), and her lonely teenage daughter (Ahn Ji Hye), who are key in maintaining her lie. The woman is intending to adopt the illegitimate baby of the expecting teen. As expected in a moral fable about lies, turmoil and tragedy are the expected results. Shin's film is shocking at times with violence and raw emotions on display, but Shin has a soft spot which shows at the film's end. An unforgettable well made moral tale dramatically told to great effect!
Trailer: https://www.youtube.com/watch?v=tinR_7nQV88
THE INTRUDER (Netherlands 2014) ***
Directed by Shariff Korver
A crime thriller with an identity issue, THE INTRUDER concerns a Moroccan, Sam (or Said) Almaleh (Nasrdin Dchar) in the Amsterdam police force ordered to go undercover and infiltrate a Moroccan drug family. He discovers the feeling of brotherhood and sees the ways in which these criminals can be honourable and the authorities corrupt. Director Korver, himself from Venezuela and living in both Venezuela and Holland brings his real life experiences and emotions in this related drama. He plays his film more a a thriller than a morality tale of loyalties, which makes sense. He takes the film to a satisfying and logical ending in which Sam's choice does not come into the ending, but his course of actions pays him back, metaphorically speaking, by biting him in the ass.
IT FOLLOWS (USA 2014) ***
Directed by Robert David Mitchell
David Robert Mitchell's (THE MYTH OF THE AMERICAN SLEEPOVER) second feature has a simple premise. A person is stalked by another for the purpose of murder. No one can see the stalker except the stalked unless this curse is passed on to someone else through sexual intercourse. The latest victim is nineteen-year-old Jay (Maika Monroe) stuck with the sexually transmitted serial haunting. In the light of day, she is stalked, followed, and attacked by terrifying, half-naked figures that none of her friends can see. Jay eventually passes it to someone else who is willing to take the risk for her (or rather have sex with her for the price of death). Monroe is quite drop dead gorgeous. Though a bit slow paced for a horror film, director Mitchell keeps the scares coming steadily. IT FOLLOWS is basically a cheap rip-off of the zombie movie. It is cheaper in IT FOLLOWS as there in only one zombie needed and with minimal make-up. And the person playing it changes, so that if there is a sequel, another low paid newcomer can be hired.
THE JUDGE (USA 2014) **
Directed by David Dobkin
This is the story of the prodigal son, Hank Palmer (Robert Downey Jr) who made good in law and came back home to defend his father Judge Joseph Palmer (Robert Duvall) from a hit and run. The father and son relationship is as much the key issue as the trial. But the dysfunctional familial drama suffers from the usual stuff - over doting grandchildren, sour wife, current swing with old girlfriend (Vera Farminga) and so on. The silly sub plots of the challenged youngest brother with the camera and his sleeping with who cold be his possible daughter lengthens the film already too long 140 minutes running time. The big plus of the movie is Duvall's brave performance as the ageing judge trying to keep his honour and dignity something his son and the script will not allow him to keep. The bowel loosening segment also serves to remind everyone in the audience what each has to go through with his/her parent eventually. It is only when Duvall and Downey have it out that the film comes alive. It turns out that THE JUDGE is just a poor man's courtroom drama mixed with too much melodrama.
Trailer: https://www.youtube.com/watch?v=-qlSOBDWeO8
LABYRINTH OF LIES (West Germany 2014) ***1/2
Directed by Giulio Ricciarelli
The film is set in Frankfurt, of 1958. Johann Radmann (Alexander Fehling of Inglourious Basterds and Young Goethe in Love) is the young prosecutor trying to climb the ladder in a major law firm. When he learns of hidden criminals in prominent institutions and branches of government entangled in a conspiracy to cover up the crimes of Nazis during World War II, Johann works obsessively alongside journalist Thomas Gnielka (André Szymanski) and Jewish concentration camp survivor Simon Kirsch (Johannes Krisch) to uncover the evidence. And to hunt and prosecute them. But director Ricciarelli shows more of the resistance and obstacles in the task. But what is most moving abut the film that plays like a thriller, is that it is based on true events, and it is the first time Germany is taking responsibility in prosecuting her own Nazi criminals. But what is most striking is the fact that a large number of young Germans have never heard of the Holocaust. One of the best lines in the film is that the that the purpose of the trials is not to punish but to educate.
LEARNING TO DRIVE (USA 2014) ****
Directed by Isabel Coixet
This sweet comedy about two lonely people a Sinkh cab driver, Darwan (Ben Kingsley) and a recently separated woman, Wendy (Patricia Clarkson). The best thing about this smartly written script by Sarah Kernochan, based on, believe it or not, an article by Katha Pollitt is that it is that rare film about a relationship between two people that is not a romance nor about family members. Wendy takes driving lessons from Darwan. The driving lesson is obviously a metaphor for life lessons. The two characters are highly different, and play very well against each other. The film is also tolerant of race, age another prejudices. It also contains the best joke in a film I have heard so far during TIFF regarding the reason why that sexual act is called a blow-job. A small movie that turned out to be a big surprise!
LEVIATHAN (Russia 2014) ***** Top 10
Directed by Andrey Zvyagintsev
Winner of the Best Screenplay prize at Cannes in Un Certain Regard, LEVIATHAN is yet another tale, loosely based on the Book of Job but set in the coastal town of the Barrents Sea in Russia. Weather-beaten patriarch Kolya (Alexey Serebryakov) lives with his teenage son Roma (Sergey Pokhadaev) and second wife Lilya (Elena Lyadova). Their idyllic homestead harbours deep-rooted familial resentments that are aggravated by the aggressions of the local mayor Vadim (Roman Madyanov), a drunken, corrupt bureaucrat set on grabbing their land for himself. Kolya calls in his lawyer friend Dmitri (Vladimir Vdovitchenkov) from Moscow, but this defensive tactic triggers a series of dramatic events. Unlike the other recent film on Job, A SERIOUS MAN by the Cohen Brothers, Andrey Zvyagintsev's (THE RETURN) tale is drop dead serious but rich occasionally in dark black humour. The best scene has Kolya and son Roma kidding at why lawyer Dmitri took so long to arrive. "Did you lay a cable or find a good book to read?" They joke unaware that he reason Dmitri is late is that Dmitri was screwing Kolya's wife. The other best scene has the drunk major show up at Kolya's house only to find an equally drunk Kolya before they start an argument. But it is also the stunning cinematography by Mikhail Krichman which gives a pensive and lyrical atmosphere to the story. Though the film lasts around 2 and a half hours, the film hardly feels it as the events flow so smoothly proving Andrey Zvyagintsev not only a master storyteller but master filmmaker.
LIFE IN A FISHBOWL (Iceland/Sweden/Finland/ Czech 2014) ***
Directed by Baldvin Z.
Three intertwined stories in this film set in the capital of Iceland is Baldvin Z.'s plot line. Eik is a single mother struggling to make ends meet by any means possible. Sölvi is a former athlete who's now trying to climb the corporate ladder and deal with a dictatorial boss whose ethics leave more than a little to be desired. Mori is a once-well-respected author who now appears to be a full-time drunk. Eik is the link She is ires as a prostitute at one of Solvi's company parties award a yacht wile getting Mori to look after her kid. LIFE IN A FISHBOWL offers a good look at Icelandic life and it did well at the local box office. Apparently the film depicts actual such swindles in Iceland and the commentary on artists runs quite true as a whole. The whole exercise feels like a smaller 23-story version of Robert Altman's SHORT CUTS which I was bot particularly impressed with either.
LI'L QUINQUIN (France 2014) ***** Top 10
Directed by Bruno Dumont
Dumont's (L"HUMANITE) latest feature is once again set out in the moonies, the Boulonnais region around Calais where a series of murders have taken place. A county sheriff Van der Weyden (Bernard Pruvost) and his assistant, Carpentier (Philippe Jore) are assigned the case. The sheriff is a bungling proud man, unable to control his facial features (always twitching and blinking) as well as the locals who make fun of him. Most of his theories are stolen from his assistant. But the murders are puzzling. Body parts are found in a cow in a bunker that has an entrance too small for the cow to enter. The solution is proved to the Police Captain by LI'L QUIN QUIN who is a brat that goes around betting up blacks and getting in trouble. This is Dumont's first comes and a very funny and observational one. Running at 3 hours, the film is quite unlike his early art films but nevertheless just as eventful and entertaining.
Trailer: https://www.youtube.com/watch?v=grkfB4t2sPQ
THE LOOK OF SILENCE (Denmark/Indonesia/Finland/Norway/UK 2014) **|
Directed by Joshua Oppenheimer
A sort of guilty sequel to his overrated 2012 documentary THE ART OF KILLING that are many critics best10 of the year, not because the doc was any good but for its subject matter. THE ART OF KILLING had interviews of killers of communists brag about their deed. The film glorified violence without any hint of repercussions with director Oppenheimer benefiting from it. In THE LOOK OF SILENCE, there is more conscience. He follows a family who, after viewing the previous film, discovered and confronted the former right-wing militiamen who murdered their son during Indonesia's anti-communist purges of the mid-1960s. The film's key figure is Adi, whose older brother was murdered five decades ago during the bloodletting. A village optometrist, Adi travels the back roads with his vision-testing refractor instrument. While conducting eye exams, he quizzes his patients about their memories of the violent era that most would prefer to forget. Then, through Oppenheimer's work with perpetrators, Adi discovers how his brother was murdered, and decides to confront each of his brother's killer. That is pretty much Oppenheimer's film. There is not much research, head or tail or climax to this film, which will likely be just as popular as ACT OF KILLING, again for its subject matter When will this all end?
MAGICAL GIRL (Spain 2014) ***
Directed by Carlos Vermut
MAGICAL GIRL begins with a girl in school, Barbara caught by her teacher and forced to read her note out loud to the class. The note magically disappears, a trick that is used at the end of the film to bring the story to closure. This is a neat trick as there are so many loose ends in the film that closure makes no sense. But the loose ends in this case are not a deterrent but work well into the film. It shows that not every mystery needs to be explained for a film to maintain its hold on the audience. Luis (Luis Bermejo) is desperate to fulfill his terminally ill daughter's last wish. Luis turns to extortion when he crosses paths with the beautiful, mentally disturbed Bárbara (Bárbara Lennie). Seeking revenge on Luis, she turns for help to the only person who truly knows how damaged she is: retired math teacher Damián (José Sacristán). MAGICAL GIRL an arguably be awarded the creepiest film at TIFF. Scenes like the forbidden room that has a lizard as a clock and the unmentionable sexual act that pays more the longer one stays are examples. Goodness does not necessarily pay off. The film is disturbing for the very fact that the film contains no message, need for redemption and badness pays off.
MAY ALLAH BLESS FRANCE (France 2014) **
Directed by And El Malik
This is French rapper, author, and spoken word artist Abd Al Malik's directorial debut with this adaptation of his 2004 autobiography. He has no qualms on displaying that he is the best thing on the planet, which is the main downfall of this awfully made egoistic film. He stars, writes and directs. Malik shows himself in the film as talented, educated, smart, romantic and handsome. Whatever wrong he does is forgivable, such as the brutal beating up of his friend, his drug dealing and his pickpocketing of seniors. His music is not all hat impressive either. Enough is enough!
MEN WHO SAVE THE WORLD (Malaysia/Neth/Fra 2014) **
Directed by Lieu Seng Tat
A dilapidated house is the star of this boisterous observational comedy. The owner Pak Awang (Wan Hanafi Su) has big restoration plans, aiming to make the house a wedding present to his only daughter. The village men engage in the comical task of moving the house to its new location. The house attracts an unexpected guest, Solomon (Khalid Mboyelwa Hussein), a Nigerian immigrant fleeing the mean streets of Kuala Lumpur who adopts Pak's house as a hideout. Liew's film is not as funny as it appears on paper. The two narratives do not really gel well and the comedy seems forced. The overacting and introduction of incidents like the village's camel, its slaughter cross dressing and a visit by a government official do not help either.
Trailer: https://www.youtube.com/watch?v=0DoUf5jSq_s
MERCHANTS OF DOUBT (USA 2014) ***
Directed by Robert Kenner
Documentarian Robert Kenner (FOOD, INC) takes on in his latest feature the MERCHANTS OF DOUBT, professional skeptics, whose services are bought and paid for by corporations, think tanks and other special interests to cast doubt and delay public and governmental action on climate change. The main targets in Kenner's film are the tobacco companies and oil companies. The battleground is to have the public doubt global warming and the dangers of smoking. The delays in the public learning the truth is enough for these companies to generate profit during the interim. Kenner has assembled quite the impressive interviewee list but he concentrates on three. One is the enemy Marc Morano. "I'm not a scientist, but I play one on TV," says Marc Morano, a man frequently cited as a specialist on climate change who goes down so dirty that he writes death email threats to the scientists claiming climatic controls. On there other side, he lets Dr, James Hansen speak on how frustrating it is to have he public believe that the truth has been hidden from then. The third is Congressman Bon Inglis who has crossed the political divide once he learns the truth. It is a film that will make you both angry and surprised at the state of deception carried on by big corporations.
NATIONAL GALLERY (UK/France 2014) ***** Top 10
Directed by Frederick Wiseman
Master documentarian Frederick Wiseman (La Danse, Crazy Horse, At Berkeley) takes his audience in his latest film inside the inner workings of London's National Gallery. Shot in over 12 weeks in 2012, director Frederick Wiseman takes in visitor tours, staff meetings, restorations, classes, and protests. The result is often extensively lengthy segments, but the result pays off. In one informative segment, Wiseman takes the time to include a budget proposal during a committee meeting. The various art experts/guides who offer their ideas are what makes this film soar. For those in the know, there are sufficient paintings on display together with informed narratives. Wiseman concentrates mostly on Old Masters, and his visit coincides with major exhibitions at the National Gallery of Titian, Leonardo Da Vinci, and J.M.W. Turner.
Trailer: https://www.youtube.com/watch?v=GoE1NA_zi1M
NED RIFLE (USA 2014) ***1/2
Directed by Hal Hartley
NED RIFLE is the third of writer/director Hal Hartley's trilogy that began with HENRY FOOL and FAY GRIM. The film includes those characters Henry (Thomas Jay Ryan) and Fay (Parker Posey), but they are secondary characters in what turns out to be a film about their short of f***ed up son, Ned Rifle (Liam Aiken). Ned is now eighteen and recently released from a witness protection program. Despite the Christian upbringing he received from his foster parent, a church minister (Martin Donovan), Ned sets out to kill his father. This is the typical Hartley film with Hartley type dialogue of smart, hilarious and irrelevant lines, quirky characters in quirky situations in which anything can happen, as in the in the climax. One can complain that no one speaks the Hartley way, but it is this specific point that makes this film so entertaining.
Trailer: https://www.youtube.com/watch?v=OTGs1V-KzK0
UNE NOUVELLE AMIE (A NEW GIRLFRIEND) (France 2014) ****
Directed by François Ozon
Ozon (8 FEMMES, SITCOM, THE CRIMINAL LOVERS, JEUNE & JOLIE) does Ozon and much more. The film adapted and directed from a novel by Ozon centres on Claire (Anais Demoustier) and her late best friend's husband, David (Romain Duris) who cross dresses. Claire develops a relationship (girly-wise) with David where they go shopping and he dresses up sexily as Virginia. They go dancing and even take off secretly on the weekends. Ozon takes his film up several levels because he is not afraid to take his material seriously but still with a pinch of very salty humour. There is sex and nudity to amuse his fans, male and female, female and female, male and male and even more…… The film gets a bit too serious towards the end with a car accident and David (or Virginia) going comatose. But like any Ozon film, a happy ending is around the corner as is a very satisfying and saucy film.
1001 GRAMS (Norway/Germany/France 2014) ***
Directed by Bent Hamer
Bent Hamer makes quirky little comedies like EGGS, KITCHEN STORIES and O'HORTEN. 1001 GRAMS (Norway's entry to the Oscars in 2015 for Best Foreign Film) is no different. Norwegian scientist, Marie attends a seminar in Paris (the film is shot in both French and Norwegian) on the standard of the exact weight (mass actually) of a kilogram and brings it back in an encased bell jar. Unfortunately, she has a car accident and the package is damaged. She finds herself coming to terms with what is truly important (i.e. what weighs) in her life.. She falls in love. Hamer's humour here is derived mainly from observing the meticulousness of scientists in their pursuit of what is deemed the most important. Those who have seen Hamer's previous films know 'exactly' the kind of film to expect here.
Trailer: https://www.youtube.com/watch?v=FVIAtIHcehM
OVER HER DEAD BODY (Japan 2014) ***
Directed by Takashi Miike
Director Takashi Miike who rose to fame with the unforgettable gory AUDITION returns to the horror genre in a story that blurs reality and horror. Here, life imitates art and horror imitates life following. It all starts when a star, Miyuki Goto (Ko Shibasaki) plays Oiwa, the protagonist in a new play based on the ghost story Yotsuya Kaidan (audiences will be familiar with the Japanese horror classic KAIDAN) pulls some strings to get her lover, Kosuke Hasegawa (Ebizo Ichikawa) cast in the play, even though he's a relatively unknown actor. Other performers Rio Asahina (Miho Nakanishi) and Jun Suzuki (Hideaki Ito) lust after Miyuki. Off stage the cast's possessive love and obsessions exist as reality. Trapped between the play and reality, the cast's feelings for each other are amplified. Miike spends more time building up the suspense than in his other films. The first gore only appears after half the film has transpired, but then it never stops. From beheadings to gouged out eyes to self induced abortions, the faint hearted should beware! The art and set direction which is stunning deserves mention.
Trailer: https://www.youtube.com/watch?v=ljT3sxER6fA
PARTNERS IN CRIME (Taiwan 2014) ****
Directed by Chang Jung-chi
Three schoolboys spot a dead schoolgirl in an alley. One discovers a note and forms a theory on why she might have been murdered. They decide to punish the one responsible and tis become PARTNERS IN CRIME. Unfortunately, one drowns as a result, a case of curiosity killing the cat. Chang's film is a mystery in which the plot thickens and never relents. He weaves his tale with expert editing and intercutting like creating the pieces of a very big jigsaw puzzle. A good look at Taiwanese school and life style is also on display here. The film is also very dark with current issues like death (when you are dead, there is nothing), bullying (even the most ordinary people are capable of bullying) and use of Facebook and cellulars in the story. A nice unexpected surprise from Taiwan and a relatively new director (TOUCH OF LIGHT).
Trailer: https://www.youtube.com/watch?v=cecCpLP75-s
PAS MON GENRE (NOT MY TYPE) (Belgium/France 2014) *
Directed by Lucas Belvaux
The film begins with young Parisian philosophy professor Clément (Loïc Corbery) transferred to the northern French town of Arras. His bourgeois educational world is turned upside down. In this small working-class community far from the wonders of Paris, he meets Jennifer (Émilie Dequenne), the simple, charming and brassy blond coiffeuse from the local hair salon. The romantic comedy has the audience believe that the two have nothing in common and that their differences will break down to show that there is something deeper between them. This is worse than any Hollywood shtick. For one, the two leads have no chemistry. The pretentious philosophy stints of Clement teaching his Arras class and quoting Kants are not fooling anyone. The dance segments with the two, especially with Jennifer flaunting her stuff is nothing more than annoying. This is below par commercial romantic fluff - et pas mon genre de film!
PRICE WE PAY (Canada 2014) ***
Directed by Harold Crooks
The subject on display here is tax evasion. Director Harold Crooks (SURVIVING PROGRESS, THE CORPORATION) tackles the dirty world of corporate malfeasance with this incendiary documentary about the dark history and dire present-day reality of big-business tax avoidance, which has seen multinationals depriving governments of trillions of dollars in tax revenues by harbouring profits in offshore havens. Very well organized with a slew of informed international experts Crooks takes his audience on an informative journey as he analyzes the origins, damaging repercussions, and complex moral issues arising from corporate tax dodging. Tracing the increase in off-shoring of corporate assets to the City of London in the sixties, and charting its dramatic rise in the eighties during the Thatcher and Reagan administrations, Crooks follows the thread through to the present day, where tax avoidance has directly contributed to the dominance of the "one percent" and further deepened income disparity and wealth inequality. If the purpose of Crooks is to rile up the audience to action, he succeeds. The protestors on screen serve to promote his message.
Trailer : http://vimeo.com/103132639
THE REAPER (CROATIA/SLOVENIA 2014) ***
Directed by Zvonimir Juric
Many films have been made in which a murder is unsolved but served to demonstrate the way of life of a people - Nilge Ceylon's ONCE UPONG A TIME IN ANATOLA and this year's Bruno Dumont's LI'L QUINQUIN and now Juric's THE REAPER. All three films are very slow paced but each have much to show. In THE REAPER, the murderer is an ex-rapist in prison for 20 years. He is Ivo (Ivo Gregurevic), a quiet labourer in the employ of an agro-industrial conglomerate, coming to the aid of a woman whose car has run out of petrol on a dark, deserted road. Though he first appears in the guise of a saviour, the truth is that Ivo is anything but a hero. Two other characters are cleverly woven into the plot - one a policeman and the other a gas station attendant. The film shows the history of the town, the way of life, the behaviour, culture and history of non-acceptance emerging. Ivo ends up dead but no one is sure that he killed himself.
Trailer: https://www.youtube.com/watch?v=mGoza029rdk
RED AMNESIA (China 2014) ****
Directed by Wang Xiaoshai
Deng (Lu Zhong), a retired widow has her daily routine derailed when she starts receiving mysterious, anonymous phone calls. But these are just the tip of the iceberg of her problems. She is struggling with the loss of her husband, her two sons, a young stranger who keeps following her and a past skeleton in the closet. Director Wang (BEIJING BICYCLE) plays his drama as a chilling contemporary thriller with Chinese politics thrown in. A lot of the movie's weight lies on the actress Lu Zhong who appears in every scene, delivering an impeccable and unforced performance. But the smart narrative all falls into place at the very end. A bit low moving but the patience more than pays off.
RED ARMY (USA/Russia 2014) ***1/2
Directed by Gabe Polski
`
No need to be a hockey fan or need to know anything about the sport to enjoy this immensely engaging documentary RED ARMY. Director Gabe Polksi (born of Soviet parents) delves inside the Soviet Union team that dominated the sport at the height of the Cold War. Like Communism, emphasis was not on individuals but on the team, which moved like the Bolshoi Ballet. Polski interviews a wide spectrum of experts, the most time given to the team's charismatic captain Slava Fetisov – one of the best hockey players of all time, with two Olympic golds, seven world championships and eventually three Stanley Cups. Fetisov appears proud, and without the patience to take nonsensical questions. But when his story unfolds, one understands the reason. This man has demonstrated patriotism, familial values, and even torture and beatings. Others interviewed include an ex-KGB officer, sports journalists and Slava's wife. But the footage of the Soviet team playing in top form is well worth the price of the admission ticket. The bonus of the film is the Russian 5, the unstoppable team of five formed of which Slava is the head.
Trailer: https://www.youtube.com/watch?v=kZxiPwGjqAE
THE RIOT CLUB (UK 2014) ****
Directed by Lone Sherfig
It has been a while since any film dissected the class and eduction system since Lindsay Anderson's IF. Danish director Sherfig's (ITALIAN FOR BEGINNERS, AN EDUCATION) THE RIOT CLUB (based on the play by Laura Wade) is a secret prestigious Oxford University club of 10 in which they carry on their awful tradition of indulgence and debauchery to excess. The club is introduced to the audience with the induction of two new members, Miles (Max Irons) and Alistair. Miles is plain curious but has a conscience. Things go out of hand at one of their dinners at a Welsh pub with the owner almost beaten to the point of death. No stranger to drama and conflict, Sherfig's satire works well with a simple plot, allowing him to make the most of the crucial dinner that is central to the story. The violence particularly the beating up of the pub owner is not easy to watch, but that is exactly the aim of Sherfig. The slight twist at the end is predictable for the satire to be effective. The only complaint is that the film feels like a play.
Trailer: https://www.youtube.com/watch?v=RfYsW7wIlRQ
RUN (France/Ivory Coast 2014) ***
Directed by Philippe Lacote
RUN is rare film to come out of the Ivory Coast and is about the last two decades of the country's blood-drenched history through the experiences of a young man drawn into the spiral of political violence. Born into a country mired in wars and corruption, the film's protagonist has been on the run all his life — hence his name, Run (Abdoul Karim Konaté). When the film begins, Run enters a church and assassinates the Prime Minister. The rest of the film, told in flashback, follows Run's twenty-year trajectory from country boy to political militant to assassin. Isaach De Bankole (the gay maid in LA CAGE AUX FOLLES, the recent CALVARY) has the role of Run's mentor. The film explores how violence's twisted logic takes hold of a society, but the whole tale looks a bit simplistic despite Lacote's effort to make his film more epic. The violence is balanced by some humour in the segment in which Run encounters sex in the form of a fat woman called Greedy Gladys.
SAMBA (France 2014) ***
Directed by Olivier Nakache, Eric Toledano
From the directors of LES INTOUCHABLES, SAMBA the film has the subject matter again similar to their smash hit. The person needing care of this time around is a black illegal worker called SAMBA (Omar Sy also from INTOUCHABLES) and the one looking after him is white and female (Charlotte Gainsbourg). Samba has just been arrested without papers and his immigrant lawyer rookie has to learn the ropes. Romance is in the air. If all this sounds awful, it is not that bad as it sounds in the hands of our fearsome directors. Quite a bit of insight is provided in terms of the justice system and the workings of illegals. The numerous bouts of humour helps too. The proceedings are livened up by Rahar Tahim (UN PROPHET) who plays a fellow illegal alien.
Trailer: https://www.youtube.com/watch?v=-tqzwbjy0WQ
A SECOND CHANCE (EN CHANCE TIL) (Denmark 2014) ***1/2
Directed by Susanne Bier
Veteran police officer Andreas (Nikolaj Coster-Waldau) is happily married to the beautiful Anne (Maria Bonnevie). They have a baby that dies from what he thinks is baby sleep syndrome. He steals the abused child from an abusive junkie named Tristan (Nikolaj Lie Kaas), and girlfriend Sanne (Lykke May Andersen) to pass as theirs. This infant son is neglected, often lying in its own filth for hours. This is their SECOND CHANCE. The audience knows that the act is wrong, and something will go wrong. Bier ups the angst from there and the suspense is mind boggling. Director of films like BROTHERS, AFTER THE WEDDNG and the Oscar Winning IN A BETTER WORLD, A SECOND CHANCE is the most commercial of her work. Which does not mean that she has compromised her films nor that his one is less important. The film does touch sensitive issues (like police abuse) and the drama fits into the suspense and bit of action that occurs. It is good to see Bier flexible and still making a compelling film.
Trailer: https://www.youtube.com/watch?v=yDQ7mX3SA80
SENZA NESSUNA PIETA (Italy 2014) ***
Directed by Michele Alhique
An Italian mafia version of The Beauty of The Beast is what SENZA is all about. A great bear of a man, Mimmo (Pier Francesco Favino), the beast is a mob enforcer, the guy the boss sends out on dirty jobs when the money needs to be collected. He's a loyal soldier to his uncle but he boss's son, Manuel, a serial womanizer, growing too big for his boots. When things turn ugly during Manuel's "date" with an escort Mimmo was sent to pick up, Mimmo snaps and almost kills Manuel. The Beauty is the woman (Greta Scarano) he doesn't even know but protecting. This is not a Hollywood film, so no happy ending should be expected. The film takes its obvious course leading to its obvious ending. There is no redemption for the Beast for almost killing Manuel, but he tries his hardess. Alhique should have provided more history and details on his two main characters, that will make the film more effective.
Trailer: http://www.huffingtonpost.it/2014/07/31/senza-nessuna-pieta-trailer-pierfrancesco-favino_n_5637302.html
SHELTER (USA 2014) **
Directed by Paul Bettany
SHELTER is actor Paul Bettany's (GANGSTER NO. 1, A BEAUTIFUL MIND) directorial debut about two homeless people in New York in winter. The end credits claim that the film is dedicated to the couple outside Bettany's building. Whether the story is true does not really matter, as it is a simple one that could be the lives of any two homeless people. Bettany does not provide much detail into the background of either Hannah (Bettany's wife Jennifer Connelly) or Tahir (Anthony Mackie), except that she is an addict trying to quit. The two meet by accident when Hannah has Tahir's jacket and this develops into an unconvincing love story. For one, the romance is inter-racial which makes credibility more difficult. For a film on this subject, the film naturally rests a large part on the performance of its two leads. Mackie fares better while Connolly hams it up way too much, especially in the segment with the helium balloon and the (we get the point already) sex scenes. The film offers no real insight on the homeless that audiences are not already aware of, and the film is not a pleasant watch either.
THE SHREW'S NEST (MUSARANAS) (Spain 2014) ***
Directed by Juanfer Andrés, Esteban Roel
Many will see this film for the fact that it is produced by Alex de la Iglesia, director of previous TIFF hits like PERFECT CRIME, WITCHES AND BITCHES, THE LAST CIRCUS and PERDITO DURANGO. But THE SHREW'S NEST is deadly serious horror, with hardly any humour, the key trait in his films. The story concerns two sisters, one pretty and one crazy (Macarena Gómez and Nadia de Santiago)with agoraphobia. When the handsome upstairs neighbour (Hugo Silva) falls down the stairs in their apartment building, the crazy one keeps him imprisoned in the bedroom with his very bad leg. This all looks familiar, as it is MISERY territory with a twist. Trouble is that I guessed the twist at the very end of the film. Still, the film is very violent and nasty stuff, if one can bear it.
Trailer: https://www.youtube.com/watch?v=mSCO95qb4Ss
TALES OF THE GRIM SLEEPER (USA 2014) ****
Directed by Nick Broomfield
The grim sleeper is the serial killer in South Central Los Angeles so-called because everyone thought he took a sabbatical in his killings. But he did not. The police failed to inform that the killings never stopped. Documentarian Nick Broomfield (Aileen Wuornos: Portrait of a Serial Killer, Biggie and Tupac) digs into the case of this notorious serial killer, Lonnie Franklin Jr. while uncovering other major issues such as class inequalities, race, police incompetence and the justice system while at it. Broomfield demonstrates an easy-going way of shooting, often carrying his equipment in his car with his interviewees. He even films himself getting a traffic ticket for not wearing a seat belt, while asking the officer afterwards whether he knows anything of the killer. Broomfield asks questions to anyone he can get into contact with, fearless a man that he is. The result is overwhelming with a lot of material on display. The audience gets a full feel of what filming a doc is like and it is eye-opening and funny. Broomfield does not takes sides or judge, asking questions in an unbiased way thus obtaining amazing results in this otherwise awesome documentary.
Trailer: https://www.youtube.com/watch?v=MspO5rC6Vps
LE TEMPS DES AVEUX (THE GATE) (France/Belg/Cambodia 2014) ****
Directed by Regis Wargnier
Regis Wargnier's (EST-OUEST, Oscar Best Foreign Film Winner INDOCINE) latest film is a no nonsense account of the true story of French ethnologist, Bizot (Raphael Personnaz) set in the brutal era when the Khmer Rouge was gaining power in Kampuchea. The film is split into 3 parts. The first concerns Bizot's ordeal after being captured and falsely accused of being a foreign spy. He meets and is ultimately saved by Duch (Phoeung Kompheak), a young K.R. zealot who believes his innocence. The second, worthy of any Hollywood thriller, is his escape back to France with his daughter and wife's friend. Duch rises to power in the ranks and becomes involved with the torture and execution of hundreds of innocent lives. When The K.R. fell from power, Duch is imprisoned and faces sentence. The last part of the film - the shortest but most harrowing - deals with the meeting, again of the two men. Shot in actual locations in Cambodia and using many non-professional actors, Wargnier's film is chillingly effective (and not overly dramatized) in its portrayal of the folly of war. This is as good as INDOCINE, if not better. For a film about the killing of thousands, not on killing is shown on screen.
THEEB (Jordan/Qatar/UK 2014) ***
Directed by Naji Abu Nowar
This rare film set in the Hejaz Province of the Ottoman Empire centres on a young Bedouin by the name of Theeb (Jacir Eid) which means wolf. It is coming-of-age, self discovery story but also one in which survival (i.e. his life) is at stake. He has to make life decisions on who or whom not to trust. His teacher is elder brother Hussein (Hussein Salameh) who ends up dead while doing what is right helping a British soldier (Jack Fox). The First World War is also raging in Europe while the Ottoman Empire is coming undone and the Great Arab Revolt brewing. The film is beautifully shot on location against the ravishing desert landscape of Wadi Rum and Wadi Araba. The film just won Nowar the Best Director Award at the Venice film festival.
THEY HAVE ESCAPED (FINLAND/NETHERLANDS 2013) ***
Directed by JP Valkeapää
They Have Escaped opens with youth Joni (Teppo Manner), whose stutter forced him to flee military service, being given his orders working at a halfway house for troubled youth by a no-nonsense sadistic supervisor. Joni is under the threat of a prison sentence if he runs away again. He soon befriends bleached-blond punk Raisa (Roosa Söderholm) and the pair escape after he witnesses the brutality enforced on the inmates. This is a sort of road movie - Finnish style, which means than weirder things can happen compared to American films. Their journey takes them from a drug-fuelled island idyll to a brief sojourn in Helsinki, to an encounter with a hippie trinket salesman, and eventually a trip to Raisa's childhood home. Valkeapää's film, that plays like a nightmarish Grimm's fairytale illustrates the joy and desperation of youth set in both an urban and country landscape. But the violent ending is puzzling when the two are subject to torture when caught trespassing.
Trailer: https://www.youtube.com/watch?v=MdUa4Haw04k
TIGERS (India/UK/France 2014) ***** Top 10
Directed by Danis Tanovic
Director Danis Tanovic (NO MAN'S LAND) has hit the jackpot again with a controversial - see it and it will change your life - film. The story tells of Ayan (Emran Hasmi), hired by Lasta Foods (fictitious name) as a representative in north east Pakistan to sell infant formulas substituting for breast milk. But the poor dilute the formula with contaminated water resulted in hundred of deaths of babies. Ayan learns the truth, quits the job and whistle blows. His story is about to be made into a film to expose the companies but the film faces legal consequences of being made. Tanovic's film is layered showing both how hard it is to fight a system and of getting a controversial film made. Tanovic directs his film as a thriller. The film zig zags between the two issues and the audience is constantly placed at the edge of the seat as to what will happen next. It helps too that Ayan's character is shown with all the faults of a human being, being tempted to take the company's bribe.
TOUR DE FORCE (Germany 2014) **
Directed by Christian Zubert
TOUR DE FORCE is a film about a group of friends that do a last bicycle ride with their friend, Hannes who is about to end his life through assisted suicide as he has deteriorating ALS. Zubert's film is pretty standard, the parts introducing each friend including Hannes, then the ride and finally the final step. The ride is across the Belgium countryside, because Belgium has legalized attempted suicide. But Zubet's film is neither insightful nor inventive, relying on melodrama and cheap jokes (like each friend having to do a 'task' on the way). Sad to say, all this is a boring exercise and one cannot wait for it all to end.
Trailer: https://www.youtube.com/watch?v=AjtGjCad0PQ
THE TRIBE (Ukraine 2014) ****
Directed by Myroslav Slaboshpytskiy
THE TRIBE, which garnered three Critics' Week awards, including the Grand Prix — is an unforgettably original drama set entirely in the world of the deaf. The film begins with the warning that there is no subtitles or voice over. The result is a film that often is difficult to understand, less put together unless one understands sign language. The protagonist is teenage Sergey (Grigoriy Fesenko), arriving at a boarding school for the deaf and mute, and greeted by more than the usual challenges of integration. He is put through the requisite initiation rites, he proves himself worthy and is brought under the protective wing of the school's gang leader. But he falls in love, setting up major problems. The main gist of the story can easily be understood. Trying to understand exactly what is happening, might not really be necessary, (another example being last year's STARRED UP), but THE TRBE is definitely a compelling watch from start to finish.
Trailer: https://www.youtube.com/watch?v=bpLj9WYBK_c
TRICK OR TREATY? (Canada 2014) ***
Directed by Alanis Obomsawin
The treaty in question is the 1905 James Bay Treaty #9 signed over 100 years ago that is called into question today to set the record straight in terms of fairness and respect. Directed by First Nations Activist Alanis Obomsawin, the documentary is moving and dramatic stuff and like a protest, the purpose is to create awareness, peacefully. She also generates anger through the introduction of the government's two omnibus bills. The film records in detail two movements, the Idle No More Move by Cree Chief Theresa Spence and a 1,600 kilometre walk on foot by 16-year old David Kawapit from a Cree village in Quebec to Ottawa. One wishes more information came about or if any meeting occurred after the walk. But TRICK OR TREATY? is not only educational but essential viewing for every Canadian who now live on First Nation's land.
Trailer: https://www.youtube.com/watch?v=Lst4meSmVck
UNLUCKY PLAZA (Singapore 2014) ****
Directed by Ken Quek
Singapore seems to be consistently delivering above average films (SAND CASTLES, ILO, ILO) to TIFF considering that the island republic never had a film industry when I left in 1984. UNLUCKY PLAZA, the title is so called as a lot of the action in the film originates from that Singapore shopping centre called Lucky Plaza. For one the main protagonist has a food store there. The film begins with an interview of three, involved in a hostage taking scheme gone wrong. The Filipino is the hostage taker, the woman the wife of the owner of the apartment who is having an affair with her pastor. and the third, her husband. The film is very convincing, incorporating the different languages (Filipino, Mandarin, pigeon English and Malay) together with the accents used. The camera work is impressive and Kwek's film has a good balance of suspense, satire (film may be banned), humour and suspense. The film deals with the touchy topics of the Chinese mafia, rioting (racial) and other topics that do not make Singapore look good. Director Quek's last short was banned by the Singapore Government. Kwek relents a bit in his view when in the film the Filipino is asked if the Singapore Government failed him, and he said, "no". But I doubt that this will be a good enough reason for UNLUCKY PLAZA not to be banned, given its sensitive subject matter.
Trailer: https://www.youtube.com/watch?v=29BU1cGnpr8
WET BUM (Canada 2014) ***
Directed by Lindsay MacKay
WET BUM is a rare piece of work that deals on a pre-teen's (she is 14) relationship with two aged seniors. Writer/director Lindsay MacKay has developed a thoughtful, slow moving but compelling piece that is full of heart and emotional drama. Sam (2014 TIFF Rising Star Julia Sarah Stone) has two things on her plate. She is working for her mother (Leah Pinsent) while taking swimming classes to improve herself. At work, she develops a relationship with two residents, the silent Judith (Diana Leblanc) and the boisterous Ed (Kenneth Welsh). Ed rants non-stop. Meanwhile, her swimming instructor is hitting on her, good for her as her classmates are bullying her. The atmosphere of an Ontario small town is well captured in both the story and looks. Once Sam is in a car and drives off, she is out of the town in the country. Though MacKay's film moves slowly, she tells a clear story with a clear goal in mind. The result is a film with a strong narrative with no loose ends.
Trailer: https://www.youtube.com/watch?v=o8Rq78ZJfMo
WHOAMI (West Germany 2014) ****
Directed by Baran bi Odar
From the director of THE SILENCE comes a current computer hacker thriller, as fast moving as the time it takes to compute logic. Benjamin (Tom Schilling) is the prototypical twenty-five-year-old computer geek: no fashion sense, no friends, and definitely no girlfriend. But he is like super hacker and the best in his 'work'. With charismatic Max (Elyas M'Barek), a would-be revolutionary who yearns to "hack the world," but needs Benjamin's prodigious skills and with fellow wunderkinds Stephan (Wotan Wilke Möhring) and Paul (Antoine Monot, Jr.), they form the hacker collective called CLAY (Clowns Laughing @ You). But they run into trouble with the German Secret Service, Europol when a sinister rival hacker adopts Benjamin's identity and sells hacked information to Soviet cyberspace. As in the film where Benjamin uses the adage, "Everyone is gullible and avoid conflict" to get into any place, director Odar follows the same idea with a clever script that does not confront any controversy to entertain. One does not need to be a computer geek to enjoy this film!
Trailer: https://www.youtube.com/watch?v=3MPFY6quEdM
WILD TALES (RELATOS SALVEJES) (Argentina/Spain 2014) ***** Top 10
Directed by Damian Szifron
The film's title tells it as it is. This is a film consisting of 6 WILD TALES. The common theme is revenge. They are inherently wild and the humour can get really dark. The first story is "Pasternak" which completes just before the opening credits roll. This tale is arguably the funniest, shortest and the freshest. The second is my favourite entitled "The Rats". A waitress (Julieta Zylberberg) in a diner discovers her only and extremely rude customer (Cesar Bordon) is the loan shark who drove her father to kill himself. The third "Road to Hell," has Diego (Leonardo Sbaraglia), a hotshot businessman in an Audi, insult a redneck Peugeot driver (Walter Donado). The fourth is "Bombita". Simon (Ricardo Darin), a demolition engineer has his car impounded and goes through "I'm as mad as hell" routine. The most serious "The Bill" is also the most unexpected and I cannot complain about this one. Mauricio (Oscar Martinez) is a wealthy man which his lawyer (Osmar Nunez) milks to get his son, Santiago off a hit and run accident. The last and my least favourite "Till Death Do Us Part," set at a Jewish wedding reception sees bride Romina (Erica Rivas) discovering her groom Ariel (Diego Gentile) sleeping around with a guest. This is a rare case of watching a film that you want never to end, though WILD TALES runs more than 2 hours. Besides saying this is the most fun I had in a movie this year!
Trailer: https://www.youtube.com/watch?v=3BxE9osMt5U
THE WORLD OF KANAKO (Japan 2014) **
Directed by Tetsuya Nakashima
Fukamachi's novel Hateshinaki Kawaki big-screen adaptation is director Tetsuya Nakashima new violent movie. Kôji Yakusho (The Eel, Cure, Babel) gives a ferocious performance as Akikazu Fujishima, a hot-tempered ex-police force officer who got thrown off the force after assaulting his wife's lover. It gets worse. Years later, his downward spiral is interrupted when seventeen-year-old daughter Kanako (Nana Komatsu) goes missing. Kanako's world is worse that an father can even imagine. There needs to be some order in a film about chaos so that there is some perspective or standard. Unfortunately, there is none here, and the result is film filled with nonsensical violence with non head or tail. The film is so over the top that no one can gets killed, hero or villain either.
Trailer: https://www.youtube.com/watch?v=CJoHWFXpp4c
X + Y (UK 2014) ***
Directed by Morgan Matthews
A socially awkward teenage math prodigy, Nathan (Asa Butterfield from HUGO), lands a spot on the British squad at the International Mathematics Olympiad. The film is divided into three parts, besides having lots of mathematic riddles for those interested in the subject. The first deals with the boy's background (father's death; behaviour in school) before going to Taiwan for selection into the squad, the second part. The final is the Olympiad in Cambridge where he learns a more important lesson in mathematics. The film is a feel good weepie and director Matthews does well in the film's buildup considering that there is no climax of a final contest in which the audience is cheering the contestants winning. The film benefits greatly from two of the best actors in Britain, united together again since Mike Leigh's HAPPY-GO-LUCKY. Sallly Hawkins plays the boy's thankless mother and Eddie Marson the mathematics squad leader. The film celebrates differences in people.
Trailer: https://www.youtube.com/watch?v=tWAS-q2PpnA
SHORT CUTS INTERNATIONAL
CHOP MY MONEY (Congo 2014) ***
Directed by Theo Anthony
Lively, musical, lyrical yet disturbing doc/drama following three street kid who don't give a damn about anything in east Congo. They think it cool to fight, drink and smoke weed. Patient, Guillain and David share their dreams and philosophies to the rhythm of Montreal-based musician Dirty Beaches.
Trailer: https://www.youtube.com/watch?v=avez_pDvSk0
THE GOAT (South Africa 2014) ***
Directed by John Tengove
After being subjected to a ritual circumcision intended to usher him into manhood and purge him of any homosexual desires, a young Xhosa teenager is painted white as a goat and isolated in a remote mountain hut, where his desperate desire to escape grows as his pain and panic mount. Tengove contrasts the darkness of the hut to the bright sunshine outside where it is too bright to see. It is clear that Tegove intends to illustrate the folly of he manhood ritual which he does well, with an ambiguous endng that is up to the viewer to interpret.
SHORT CUTS CANADA
UNE INDEE DE GRANDEUR (Canada 2014) **
Directed by Vincent Biron
The 14-minute short shows middle geared Louis Belisle, defeated in his re-election campaign for town mayor. Louis tries to find some way to escape the bitter taste of failure, but nothing too interesting happens on screen. It is all a too dead-pan affair and the disappointment Louis feels rubs off on the viewer as well.
INDIGO (Canada 2014) ***
Directed by Amanda Strong
No narrative - nothing really needed to be followed n terms of story. Just sit back, relax and enjoy the hand-crafted, stop-motion figures come to life in this dreamlike tale inspired by Native mythology. A confined woman is liberated by a grandmother spider while opaque memories are projected in an effort to restore her spirit as life nears its end.
INTRUDERS (Canada 2014) ***
Directed by Santiago Menghini
3 short shorts in this short about mysterious forces at work in the dark of night or early dawn. Menghini's camera movement and motion of objects that include swinging doors indicate that he could be a new director to watch for chilling horror films.
Trailer: https://www.youtube.com/watch?v=5bXZn2xl56c
MYNARSKI DEATH PLUMMET (Canada 2014) ***
Directed by Matthew Rankin
The 8-minute short is about the death plummet with a parachute unopened of Winnipeg's doomed Second World War hero, Andrew Mynarski (1916-1944). The descent is with classical and avant-garde animation techniques (including stop-motion, silhouettes, bleaching, scratching, hand-painting and rubbing letratone patterns directly on the celluloid). There is no narrative or nothing to be understood, but to enjoy the colour and black and white. The film also looks often like a Guy Madden film.
PLAGE DE SABLES (THE SANDS) (Canada 2014)**
Directed by Marie-Ève Juste
A group of friends retreat to a cottage for a weekend in the wood by THE SANDS, and tensions rise when the presence of a newcomer — the black, much younger boyfriend of one of the group. The black is belittled (asked to get the bottle of Pinot Noir and then made fun of) and doted upon by an older blonde Things turn to a head during the night. But it is unclear what director Juste is trying to say or what actually is happening. I take it that the boy stood up for what he believed in at the end. But her shots of the night and the beach are gorgeous.
SALE GUEULE (BROKEN FACE) (Canada 2014) ****
Directed by Alain Fournier
Brilliantly done striking animation in which old man Morlaix lives as a mad recluse in a remote lighthouse. When a disfigured sailor (the Sale Gueule of the title) is sent to join him, a lifetime's worth of pain and fear resurfaces as a storm brews over the sea. The film is told from the point of view of Broken face who despises the old man, but when death comes face to face with both men, he takes the side of the living. Eerie, captivating and excellent story and animation of two men and the sea.
Trailer:- https://www.youtube.com/watch?v=Nzy38sJFSK0
SLEEPING GIANT (GEANT ENDORMI) (Canada 2014) ****
Directed by Andrew Cividino
Impressive 16-minute short on the theme of boys will be boys. While spending a boring summer on Lake Superior, Adam falls in with two local boys and begins to fill his days attempting ever more hazardous stunts. The stunt of jumping off the higher cliff into the lake forms the climax after a girl, Taylor enters the picture. Stunning photography of the dives, the underwater shots and the realistic wrestling put this film one up above the other short films.
Trailer: https://www.youtube.com/watch?v=SQQLy0o2Ias&feature=youtu.be
SUR LE CIMENT (ON CEMENT) (Canada 2014) **
Directed Robin Aubert
The film begins with an elderly lady staring at graffiti on cement, and hence the film ON CEMENT. This is a daring lady who when witnessing another elderly French kissing a youth in a restaurant decides to go for one last sexual encounter. Aubert's short shifts between the two and the highlight seems to be the sex scene. One wonders the point he is trying to make in this exercise.
Trailer: https://www.youtube.com/watch?v=NSe061YnHzw