15
Oct
2014
Details

Category: Movie Reviews
Written by Gilbert Seah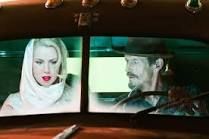 TORONTO AFTER DARK FILM FESTIVAL 2014
Horror fans are in for their annual fright fest film festival that coincides with Halloween. Running from the 16th October, the fest features around 50 features and shorts.
A big contributor to the festival is Anchor Bay Entertainment Canada, set to Premiere 4 New Thrilling Genre Films at the 2014 Toronto After Dark Film Festival.
See the article below for capsule reviews of 3 of their films to be featured.
Toronto, ON - Anchor Bay Entertainment Canada is proud to announce that the company will unleash four new genre films from Canada and the Commonwealth at this year's Toronto After Dark Film Festival. Audiences are sure to respond to these premieres that feature a few flavours of thrills from horror comedy, to the hyper stylized, and plot lines that draw from urban legends & supernatural sieges. This year marks the 9th edition of this successful film festival and the details of the screenings are as follows:
Thursday, October 16 7:00PM
HOUSEBOUND (New Zealand, co-presented by Raven Banner Entertainment)
Toronto Premiere & Opening Gala Film - SOLD OUT!
Do not miss this wickedly fun, award-winning, haunted house horror thriller from New Zealand, that's full of crowd-pleasing twists and turns! The film follows a young woman forced to return home and endure a triple threat of being under house arrest, living with her eccentric old mother, and potential ghosts in the house. Full of suspense and frights, and laced with a good dose of dysfunctional family comedy that will allow anyone to relate to the main characters, HOUSEBOUND has become a smash hit on the festival circuit, winning numerous audience awards since its SXSW debut. Trailer: https://www.youtube.com/watch?v=W4i43AGlr-A&feature=youtu.be
Friday, October 17 7:00PM
HELLMOUTH (Canada 2014) ***
Directed by John Geddes
From the twisted mind of writer Tony Burgess (PONTYPOOL) and director John Geddes (EXIT HUMANITY) comes a stunning, spectacular ode to classic horror and fantasy. HELLMOUTH looks great and the visuals are nothing less than stunning. The look is 300/SIN CITY comic book style, often black and white and red when blood occurs. The film tells the tale of gravekeeper Charlie Baker, (the ever busy Canadian Stephen McHattie) assigned to tend to a mysterious cemetery. Charlie's routine journey to his new place of employment turns out to be a dark and fantastic voyage through a Gothic landscape, filled with demonic forces, and a life-altering encounter with a beautiful woman he must try to rescue from the bowels of hell. But the problem with the film is that the sir is all over the place with lots of subplots (like the escaped convicts; the four previous gatekeepers) that make little sense but toppling the story. But see the film for the visuals!
Trailer: https://www.youtube.com/watch?v=lsJfN0XLX1w&feature=youtu.be&list=PL6ECXh_5FO6F_7uN6bgZwCuf7DZHohxYx
Sunday, October 19 4:15PM
THE DROWNSMAN (Canada, co-presented by Black Fawn Features & Breakthrough Films)
Toronto Premiere
In the spirit of A NIGHTMARE ON ELM STREET's Freddy, comes The Drownsman, a new unstoppable force of a killer, drawn from the darkest depths of one young woman's fear of drowning.
TADFF: With THE DROWNSMAN Chad Archibald (ANTISOCIAL) delivers a refreshingly new take on classic urban legend horror such as the NIGHTMARE ON ELM STREET series. After a young woman narrowly survives a terrifying drowning experience in a lake, she finds herself stalked by an evil entity, The Drownsman, determined to drag her and her circle of close friends to a watery hell.
Trailer: https://www.youtube.com/watch?v=IKgIYxZlkcA&feature=youtu.be
Friday, October 24 7:00 Pm
LET US PREY (UK/Ireland, co-presented by Raven Banner Entertainment)
Toronto Premiere
In this tense, supernatural spin on John Carpenter's cult classic ASSAULT ON PRECINCT 13, a menacing stranger (GAME OF THONES' Liam Cunningham) turns up in the middle of the night at a police station in a remote Scottish town. After being placed in a holding cell, it's not long before the stranger initiates a terrifying chain reaction of madness and violence amongst the inmates and police officers. One of the few unaffected is a newly hired female officer (THE WOMAN'S Pollyanna McIntosh), and with her back to the wall, not knowing who she can trust, she finds herself fighting for her life. Red Band Trailer: https://www.youtube.com/watch?v=CBDXIG5Pde4&feature=youtu.be
All screenings are at Scotiabank Theatre, 259 Richmond St. West, Toronto with tickets available online and selling fast at http://torontoafterdark.com/2014/
About Anchor Bay Canada:
Anchor Bay Entertainment Canada is the Toronto, ON-based branch of Anchor Bay Entertainment, a leading home entertainment company. Anchor Bay acquires and distributes feature films, original television programming including STARZ Original series, children's entertainment, anime (Manga Entertainment), fitness (Anchor Bay Fitness), sports, and other filmed entertainment on DVD and Blu-rayTM formats. The company has long term distribution agreements in place for select programming with AMC Networks, RADiUS, and The Weinstein Company. Headquartered in Beverly Hills, CA, Anchor Bay Entertainment has offices in Troy, MI, as well as Canada, the United Kingdom and Australia. Anchor Bay Entertainment (www.anchorbayentertainment.com) is a Starz (NASDAQ: STRZA, STRZB) business, www.starz.com. For more information visit: http://www.anchorbayentertainment.ca
About Toronto After Dark Film Festival:
Toronto After Dark Film Festival is one of the world's leading showcases of new Horror, Sci-Fi, Action and Cult cinema. Each October, in the run-up to Halloween, the critically acclaimed event, screens about 50 new feature films and shorts over nine exciting nights in front of approximately 10,000 attendees, including over 100 members of Press and Industry in Canada's largest city. This year's 9th Annual festival runs Oct 16-24, 2014 at the Scotiabank Theatre at 259 Richmond Street West, in the heart of downtown Toronto. Beyond film screenings, attendees can also look forward to lively Q&A's with visiting filmmaker guests the ever-popular Zombie Appreciation Night where fans who dress up get a discount on tickets, and Pub After Dark, the festival's nightly after-screening social event where fans get to mingle with the filmmakers. For more information visit:
http://torontoafterdark.com/2014/