25
Nov
2014
Details

Category: Movie Reviews
Written by Gilbert Seah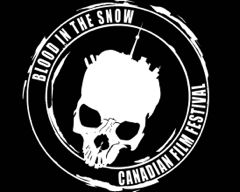 THE BLOOD IN THE SNOW FILM FESTIVAL (BITS)
Blood in the Snow announces its entire lineup including additional screenings
The festival runs at the carlton Cinemas from November the 28th to the 30th.
The Blood in the Snow Canadian Film Festival is proud to announce its entire lineup of 23 films over nine programs. Also due to overwhelming demand, four more screenings of films that have already sold out including Berkshire County, the BITS SHORT FILM SHOWCASE, Kingdom Come and Black Mountain Side.
This is the festival's third year.
Early bird festival passes ($65) and select individual tickets ($11) are on sale now here:
http://www.purplepass.com/BITS2014
CAPSULE REVIEWS FOR SELECTED FEATURE FILMS:
BERKSHIRE COUNTY (Canada 2014) ***
Directed by Audrey Cummings
At a Halloween party, Kylie Winters (Alysa King) dresses as Little Red Riding Hood but gets caught on a video giving her boyfriend (Aaron Chartrand) a blow job. Everyone in school knows. She is bullied and beaten up. The premise of the film has her babysit at an isolated country mansion on Halloween night. When a small boy in a pig mask appears at the door trick-or-treating, Kylie's night transforms into a horrifying and violent cat-and-mouse game. She must go beyond what she ever thought possible if she and the children are to survive the night. This is actually quite a good slasher film. It bears similarities to many classic horror films with a difference. For one, the Kylie character is like CARRIE without the telekinetic powers. In this film, she has to use her human instincts to survive and prove herself. At one point in the film when she she running away from the killers, her blow job boyfriend shows up. She has now to depend on this dick to save her. Hilarious at parts and totally enjoyable. Also love the part when Kylie's mother (Amy Winters) tells her daughter off.
EJECTA (USA 2014) ***
Directed by Chad Archibald and Matt Wiele
The central character is William Cassidy (Julian Richings), a man who has had steady interactions with extraterrestrials for the last 40 years, which has left him so filled with paranoia and fear that he now spends his days as a blogger living in seclusion. He contacts Joe Sullivan (Adam Seybold), an alien researcher and conspiracy theorist blogger, and invites him to his home on the night of a solar event that Cassidy believes could be potentially dangerous to Earth. The third person in the picture is a vicious interrogator, a Dr. Tobin (Lisa Houle who steals the show) who will stop at nothing including torture to get information out of Cassidy. The film switches back and forth between footage from that night to a later day where Cassidy is being interrogated by an unseen person. Shot like THE BLAIR WITCH PROJECT with jittery camera often in almost total darkness, EJECTA is quite scary despite having little in terms of plot. The film also deals with Cassidy's mental state, which is the scariest thing about the entire process.
KINGDOM COME (Canada 2014) **
Directed by Greg A. Sager
A group of strangers wake up in an abandoned hospital to find themselves stalked by a supernatural force with sinister intentions. Of the characters, Sam (Ry Barrett) bonds with romantic interest Jessica (Camille Hollett-French) and a little girl to escape the dark forces. When the film opens, all the strangers find themselves in the building. They see no exit or way out and have no memory of how they got there. It is an interesting premise but by no way a new one. The Canadian entry CUBE was much better and suspenseful. It does not help that Sager introduces a supernatural element, though the monster effects are quite good. The film is also odd in that a pedophile is not given reception but a drunk driver who kills is. KINGDOM COME turns out in the end to be a boring affair with characters that few will identify with.
TEDDY BOMB (Canada 2014) **
Directed by Justin Decloux
TEDDY BOMB is slasher comedy about a geek carrying yes, a teddy bear bomb. He is pursued by a gang of terrorists led by a hat wearing machete bearer. The bear can speak and possesses super powers such as the ability of blowing up heads. The hero geek is aided by another geek, his best buddy as well as a loyal girlfriend who appears to be a kung-fu fighting Kick-ass. Nothing makes much sense and the climax is nonsensical as well. The trouble with this film is that is is not that funny. The spewed out on-liners are lame and do not work in the least. The word thing about the film is the fake looking blood that looks like diluted gooseberry jam. A real unfunny bore of a film from start to end. I did not laugh once.
Trailer: https://www.youtube.com/watch?v=4Y0ftdLKN1w