27
Nov
2014
Details

Category: Movie Reviews
Written by Gilbert Seah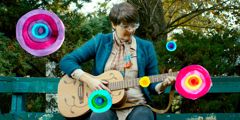 Opening this week early for American Thanksgiving are PENGUINS OF MADAGASCAR, FOXCATCHER and HORRIBLE BOSSES 2.
The Blood in the Snow (BITS) film festival runs tis weekend in Toronto
FILM REVIEWS:
CORNER GAS - THE MOVIE (Canada 2014) ***
Directed by David Storey
The successful Canadian TV series (6 seasons) CORNER GAS gets its full screen treatment just as TRAILER PARK BOYS and others have. The next one might be LITTLE MOSQUE ON THE PRARIE. I have only watched 5 minutes of one episode and not finding it that funny, was not expecting much when viewing the small budget film.
The plot is not that novel either. The small fictional town of Dog River in Saskatchewan where the Corner Gas station is in the prairies is broke. Note the recent Canadian film THE GRAND SEDUCTION has a coincidentally similar plot. Electricity keeps getting shut off as is the town's water. They town has to be saved. And by who else but the owner of Corner Gas Brent LeRoy (Brent Butt, who also co-wrote the script and co-produced the film). The aim is to win the 'most quaint town' in Canada which garnishes a $75000 prize.
When the film begins, one of the town's inhabitants picks up the judge (why only one judge?) to bring her into town. They witness a group beating up an old man, a police car exploding into fire, an angry party throwing things at each other and a man, (Brent himself) beaten up, jumping in front of the car. The film flashes back to tell its story coming back at the film's climax to this segment. Indeed, this is the film's climax but nothing is what it seems.
CORNER GAS -THE MOVIE is a sweet little Canadian film. And as a Canadian, it is difficult not to dislike it. It deals with good, hard working people wanting to live comfortably. And there is nothing wrong with that. The film does not contain one dislikable character. Though a few are not that bright, like Brent's father nor Brent's best buddy or the two cops, they are all lovably goofy. The winning character is Wanda Dollard (Nancy Robertson, Brent Butt's real life spouse), Brent's expecting Corner Gas worker who opens a rival bar to send her son for studies. She is as bubbly as a sort of Canadian version of Bernadette Peters. The best spot in the film is her Copacobana musical number. There is a charming romantic element with Brent and Lacey Burrows (Gabrielle Miller), the owner of the adjoining coffee shop.
Unpretentious in any way, the film, to its credit is free from any butt and fart jokes - a rarity these days. I might just begin watching the series on TV.
Trailer: https://www.youtube.com/watch?v=Rfz8WXysf6A
FOXCATCHER (USA 2014) ***
Directed by Bennett Miller
First screened at Cannes, and a film that generated quite the bit of buzz due to its performances, FOXCATCHER, based on a true story tells the story of two brothers, both former Olympic wrestling champions Mark and Dave (Channing Tatum and Mark Ruffalo respectively) and their encounter with a neurotic millionaire (Steve Carell). Bennett Miller who won the Best Director prize for this film at Cannes, directs this sports psychological drama darker and moodier than his other two films, CAPOTE and MONEYBALL.
The film's setting is right after the 1984 Olympics. Mark Schultz has just won his first gold medal. But his life has been reduced to a lonesome routine of training, enlivened only by the occasional speaking engagement. All of a sudden, Mark is summoned by John du Pont (Steve Carrell) to join the US team preparing for the 1988 Olympics in Seoul. John also wants Dave who initially refuses to uproot his family for the sake of glories already achieved.
Mark wins for John but John gets weirder and weirder. When John finally persuades Dave to come in, Mark loses it. What happens after (not revealed in this review) is quite shocking, but true.
Tatum, Ruffalo and Carrell deliver performances against their usual type. Director Miller likely forced them to tone down their acting several notches down as what we get her are really subdued though effective performances. Carrell wears make-up and oversized, ugly track pants to make him look older and pathetic. But for a character that wealthy and gay, he should don otherwise stylish-wear. Vanessa Redgrave who plays John's mother has but a few lines, all spoken very gently. Sienna Miller and Anthony Michael Hall are both wasted as the wife and John's aide respectively.
The wrestling matches and practices are convincing, except for one part in which the audience is led to beige that Mark can lose 12 pounds in 90 minutes. One can imagine the actors having to train quite a bit to have their wrestling footage on film. Though John du Pont's homosexuality is never explicitly mentioned in the film, it is clear from certain wrestling segments what his sexual orientation is. In real life, Mark and Dave must have detected this and it would have been interesting if this was brought up in the film.
But Miller never delves into the dynamics or cause of John du Pont's psychological state. The only hint is his disturbed childhood and lack of companionship. "My only friend was my my chauffeur's son, and then I learn my mother paid him to be my friend," John confesses to Mark.
Miller also drums his point into his audience. The message of the loss of American innocence and dream is made too often. He even goes on to show the irony of a picture of George Washington crossing the Delaware at the start of the film right after a speech on the subject.
FOXCATCHER is also the name of the estate and the Wrestling team of John du Pont. It is clear that the fox is a more elusive prey than imagined and perhaps the perfect American dream can never be attained. Nor the prefect film to relay this message.
Trailer: https://www.youtube.com/watch?v=7xYav--slEg
HEARTBEAT (Canada 2014) **
Directed by Andrea Dorfman
The film begins with Justine (Tanya Davis) fainting on stage as a result of stage fright. She has never had the courage to demonstrate her songwriting skills.
The opening is important in the way writer/director Andrea Dorfman (LOVE THAT BOY, PARSLEY DAYS) instils audience sympathy for her lead character as well as establishing the starting point of her character's emotional and mental state.
When her film ends, Justine would have overcome her fears and grown up in a sort of adult coming-of-age movie. The trouble is that the sympathy is gone - but for the wrong reasons. The audience no more sympathizes, not for the fact that Justine has matured, but that the circumstances leading to it are not all that convincing.
Justine (Tanya Davis) is stuck in a rut with a relationship that is gong nowhere and her mind-numbing job as a data management copywriter. Her encounter with her supervisor are the brightest parts of the film. She lives in her grandma's old house, and wears questionable fashioned clothing.
At one point in the film, Justine chastises Ruby (Stephanie Clattenurg) after their sexual encounter that she had cheated since she had not revealed that she had a girlfriend. On the same hand, Justine is still seeing her ex, Ben (Stewart Legere). The decision of Dorfman to allow Justine to indulge both a male and female relationship is puzzling. The changing behaviour of Ben from wanting/not wanting to be back with Justin also makes no sense.
But worst of all there are no real reasons offered in the script that substantiates Justine's self discovery. She is encouraged by Ruby to perform, bonds with an older guitar store owner and quits her job. The only slight hints are the effects of her friend's new baby and Ben leaving town. Dorfman's film just plod along, aimless just as her Justine.
Actress Tanya Davis wrote and performs her own songs in the film. But her songs are far from spectacular or even memorable.
Dorfman's film occasionally has the odd animated objects moving around the screen. Again, there is really nor purpose for this and the animation serves more as a distraction, like a kid drawing on the wall for nothing else better to do.
HEARTBEAT as a film moves along, but only too slowly as if there is no life in it, though the heart is still beating!
PENGUINS OF MADAGASCAR (USA 2014) ***
Directed by Eric Darnell and Simon J. Smith
Penguins are the cutest creatures. So, it is of no surprise that the Penguins of Madagascar animated TV series (identical characters but the series has nothing to do with the film) has done so well.
The penguins this time around are super heroes or super spies. Super spies are hatched not born, as the ad brags. And as in all spy movies, the world is at stake and the world needs to be saved.
Skipper (Tom McGrath), Kowalski (Chris Miller), Rico (Conrad Vernon) and Private (Christopher Knights), elitists of the elite are joining forces with a chic undercover organization, The North Wind led by handsome and husky polar bear Agent Classified (Benedict Cumberbatch who is in everything these days). Together, they must stop the villainous Dr. Octavius Brine and Octopus Dave (John Malkovich) from destroying the world.
Noticeable is the almost all male animated cast. The only female is Eva, (Annett Mahendru) an adult looking Tweetie-bird who seems to be given the token appearance. The best voice belongs to the documentarist Werner Herzog speaking with his German accent adding some welcome humour to the proceedings. The penguins are being shot by a documentary crew at the start of the dil for the prime reason hat they are so cute. If only there was more of Herzog who has himself made two awesome documentaries during the film.
But PENGUINS, wildly animated in 3D as it is, with sufficient objects flung out of the screen to satisfy audiences, is still recycled material. Directors Smith and Darnell add in nice twists but their film does not contain anything truly new or inventive. The climax involves the penguins turning into monsters but turned back to penguin by reversing the ray. This is too simplistic a concept that even every kid knows in real life does not happen. Once a chemical reactions occurs, the result is irreversible, unlike a physical reaction like melting ice or freezing water.
Still, PENGUINS OF MADAGASCAR has lots of acton, chases and animated pyrotechnics which are more entertaining than watching dancing penguins in HAPPY FEET. The best part of the film is the chase segment. And the film has no embarrassing songs, except for the 'diversion' musical number, which is quite funny.
Trailer: https://www.youtube.com/watch?v=retX8Wj7JdM
THE SCAREHOUSE (Canada 2014) ***
Directed by Gavin Michael Booth
THE SCAREHOUSE begins quite ordinarily as a revenge slasher skin flick with a very nasty SAW edge. Nothing occurs in the first 30 minutes or so that audiences have not seen before. Booth's film also borders on the gory side, just like the SAW films, which means that it gets really disgusting to the point of unbearable. But surprise, it gets much, much better, just like the surprise scares when venturing through a Halloween scare house.
Written by both director Booth and his wife Sarah Booth, who stars in the film, the story concerns two women who plot their revenge on six sorority sisters who betrayed them years earlier inside a haunted house. They open a Halloween fun house on Devil's Night, an elaborate party for their former sorority sisters. As these six sisters arrive one by one, they are confronted by their troublesome past. It is only after 30 minutes into the film that the revenge angle is revealed. The script keeps delivers bits of revelation at a time, enhancing both the audience's anticipation and interest.
There are lots to interest the target teen audience. For the males, there are lots of skin to be goggled at. For the females, the desire to remain thin, to party all the time and to get the boys of their wishes are all current fads that should satisfy. The victims of the two women (who are victims themselves) are not helpless screamers. One fights back, and fights back hard. One also has sympathy for the two 'mean girls' as they too were subject of a conspiracy that had them framed.
The gore can be a bit much to take but teen audiences of slasher films should be used to all the blood splatter. What more can be said? The film delivers what is expected with no skimping of violence.
Made on a very modest budget and shot in an old warehouse in Windsor, Ontario, THE SCAREHOUSE has much to offer in terms of scares, surprises and plot twists. Booth's film is a perfect example of efficient movie-making.
The film won the Best Feature Film at the 2014 New York City Horror Film Festival. The Scarehouse joins the ranks of other terrifying features such as The Dark Hours and Fingerprints. The film has a special December 1 and 2 screening at the Royal Cinema in Toronto and also opens theatrically on December 5, 2014 as well as on DVD/BR/VOD/EST on January 13, 2015 in Canada.
Trailer: https://www.youtube.com/watch?v=wQeloTeB7sQ
BEST BETS OF THE WEEK:
Best Sci-fi: Interstellar
Best Suspense: Gone Girl
Action: Fury
Foreign Language: Mommy
Animation: The Tale of Princess Kaguya
Horror: The Scarehouse
Comedy: St. Vincent