10
Apr
2015
Details

Category: Movie Reviews
Written by Gilbert Seah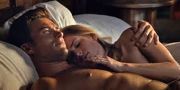 THE LONGEST RIDE is the big romance film opening this week.
For those not into this sort of thing, there are plenty else to choose from. Some good films opening that include THE YOUNG AND PRODIGIOUS T.S. SPIVET, CUT BANK and the doc THE SALT OF THE EARTH.
Cinefranco the French film festival in Toronto also opens in its 18th year.
FILM REVIEWS:
THE CLOUDS OF SILS MARIA (France/USA 2013) ***
Directed by Olivier Assayas
A smart script written about women on the dual theme of aging vs. youth and life imitating art written by director Olivier Assayas deserves better but unfortunately fails to attain the height it seeks to achieve. Part of this is due to the complexity of the plot but also due to main lead actress Juliette Binoche's annoying character.
The centre of the story is Maria Enders (Juliette Binoche), asked to perform in a revival of the lesbian play that made her famous twenty years ago. But back then she played the role of Sigrid, an alluring young girl who disarms and eventually drives her boss Helena to suicide. Now she is being asked to step into role of the older Helena. She departs with her assistant (TWILIGHT's Kristen Stewart) to rehearse in Sils Maria; a remote region of the Alps. A young Hollywood starlet with a penchant for scandal is to take on the role of Sigrid. Maria finds herself at loggerheads with her (Chloe Grace Moretz).
Though I admire Bincoche in many other other films, her portrayal as ageing stage star leaves much to be desired. For one, for a character that sophisticated and learned in life's lessons, she comes across as crass (laughing too loudly and expressing outwardly too many times her emotions) and common. The audience is supposed to side and feel sympathetic for this character, but Binoche's performance does not allow it. Kristen Stewart steals the show as her super-efficient and patient personal assistant.
There is a lot of class and high society living displayed in the film. The frequency use of classical scores and the stunning cinematography gives the film a classy atmosphere.
Though the play Maria is playing in is a lesbian one in which she plays a lesbian character, her Maria character and other characters are all straight. The lesbian undertones are still present lying just beneath the surface of the proceedings in terms on envy, playing, jealousy and other human elements.
There are parts of the script that are just plain brilliant. The sudden disappearance of the personal assistant in the mountains with no explanation given, obviously a reflection of life imitating art as the actress's young lover in the play had the same fate occur. The spilling of the cloud of Sils Maria into the valley signalling a final escape is not only gorgeously shot bit instrumental in Assayas' metaphor on his characters.
Trailer: https://www.youtube.com/watch?v=3fkRzbL_Qwc
CUT BANK (USA 2014) ****
Directed by Matt Shakman
The best film I saw last year is the very lengthy unreleased 200-minute French film LI'L QUINQUIN by Bruno Dumont. That film and CUT BANK share certain similarities. Both films are set in a rural small town (CUT BANK is a small town in Montana, USA) which are suddenly burdened by a series of murders. Both films have a not too bright sheriff assigned to solve the murders. Whereas, the former film is classic Dumont, which means that it is mostly accessible to critics, CUT BANK is not much an art film. As a critic, I loved the black humour, the unexpected twists, great acting of CUT BANK but cannot understand why the general public (considering the current low rating on rotten tomatoes) do not like it.
CUT BANK is reputed to be the coldest spot in the nation. Ironically, the film does not feature a single scene of snow. And though the film is entirely set in the U.S., the film is shot entirely in Edmonton and Innisfree in Alberta, Canada.
CUT BANK bears a similar theme to the excellent forgotten Robert Mandel 1983 film INDEPENDENCE DAY (not the sci-fi disaster Emmerich film of the same name.) Both films deal with the theme of escaping a small town to make a better life in the big city. In CUT BANK, A small-town Montana mechanic, Dwayne McLaren (Liam Hemsworth) yearns to move to the big city regardless of whatever means possible. Dwayne works as a mechanic for his girlfriend's father (Billy Bob Thornton) but it seems he'll never save enough cash to fulfill his dream and migrate to a warmer climate. Everything changes when Dwayne accidentally videotapes what appears to be the murder of elderly postal worker Georgie Wits (Bruce Dern) while shooting a DIY tourism advert. Anyone who provides evidence of the killing of a US postal employee will receive a $100,000 reward, which means that this tragedy could spell financial triumph for Dwayne. All he needs to do is to show postal inspector Joe Barrett (Oliver Platt) the body — a task that proves more difficult than anticipated. Especially when a twist n the plot reveals that he staged the fake murder in the first place and that Wits is really alive. Enter a real weirdo, Derby Milton (Michael Stuhlbarg from the Coen's Brothers' A SERIOUS MAN) who begins killing one human after another in search of his parcel that has gone missing for reason of the incident. Turns out this weirdo is incredibly intelligent and efficient as a killing machine. The smallest town has the biggest secrets!
The film's plot twists right and left and a surprise is always around the corner. The editing is impressive (intercutting of a killer banging a shut door to a beauty pageant contestant twirling around), often heightening the oddness of the events.
The atmosphere of small town America is effectively captured from the small town friendliness to the quirky characters that abound. The dialogue helps. The visiting postal inspector (Oliver Platt) claims the best steak can always be found in one of these small town restaurants and claims the best peach cobbler is served right here in the hospital food court.
Performances are priceless. John Malkovich plays the inept sheriff ( brilliantly written character by scriptwriter Roberto Patino) who knows he is not too bright. He make it up by working hard to the book and being efficient, at least at following the rules and handling a weapon. The result is a not so bright and very efficient sheriff, something we do not see often in a film. Bruce Dern is also excellent as the rather nasty postal worker that everyone else in town thinks is sweet. But the best prize performance comes from Michael Stuhlbarg, who mumbles all his lines to great relish as the mentally challenged genius killer who somehow figures everything out, another complex character.
CUT BANK is deliciously evil, funny and totally off-beat as a murder mystery set in a small town filled with the most bizarre characters. This is a real gem of a movie and a major surprise in entertainment.
Trailer: https://www.youtube.com/watch?v=uvavIfjTDaE
DANNY COLLINS (USA 2014) **
Directed by Dan Fogelman
Inspired by the true story of folk singer Steve Tilston, the film DANNY COLLINS is about an aging 1970s rock singer by the name of Danny Collins (Al Pacino). What is supposed to get the story moving is the discovery of a letter written to him by John Lennon unveiled by Collins' manager Frank Grubman (Oscar Winner Christopher Plummer).
The film begins with Danny Collins performing his hit song 'Hey Baby Doll' in front of an enthusiastic audience. Danny wants to clean up his act, putting away his coke and striving to write more serious songs. He wishes a reconciliation with his daughter Samantha (Jennifer Garner) who is currently married to a distraught Tom (Bobby Cannavale) who hates Danny's guts.
Fogelman's directorial debut is a lacklustre one that just tells the film's story in a straight forward fashion. Pacino does a good turn in the rendering of the song 'Hey Baby Doll', but apart from lots of brooding, there is nothing really special in this Pacino act.
Danny's heartfelt journey to rediscover his family and find love with Mary (Annette Bening), a manager at the Hilton where he stays forms the plot of the film. But one can hardly sympathize with a character who is so fickle that he would give away his expensive Mercedes to the parking valet at the Hilton. His sudden drive for redemption after receiving Lennon's letter is a hardly credible excuse.
The film is obviously littered with Lennon songs including his most famous 'Imagine'. 'Hey Baby Doll' is an original song written for the film and performed by Pacino himself.
DANNY COLLINS is a barely watchable film, strictly for Pacino fans.
DANNY COLLINS is also the first feature of new upcoming distributor Bleecker Street.
Trailer: https://www.youtube.com/watch?v=AndERTFMYd4
THE LONGEST RIDE (USA 2015) ***
Directed by George Tillman Jr.
Based on the novel of the same name by Nicholas Sparks and arguably one of the best of his works, THE LONGEST RIDE tells the story of the star-crossed love affair between two very different characters. One is Luke (Clint Eastwood's son, Scott) and the other Sophia (Britt Robertson) a swotter who spends her time putting her art career first. They have a chance meeting at a rodeo. It is interesting to note how movie love affairs always begin with a low probability chance encounter. Sophia is from immigrant parents whereas Luke is pure American cowboy. Like his late father, Luke is a rodeo bull rider who wants to be the top 25 best in America. His mother (Lolita Davidovich) wants him to give it up owing to a past head injury.
Luke and Sophia begin a torrid (is there any other kind?) love affair. They (again, by chance) rescue an old man, Ira (Alan Alda) from a near fatal car accident. Sophia and Ira begin a rare friendship in which she reads him his old love letters (his poor eyesight conveniently prevents him from reading his own letters). The film flashes back to tell the intertwining romance between the young Ira (Jack Huston) and Ruth (Oona Chaplin). Ira and Ruth's love story inspires the young couple's.
So, the ambitious films span generations of two intertwining love stories. It explores the challenges and infinite rewards of enduring love. For those who would give the romantic drama genre a big shrug, stay away from this film with these two love stories moving at a slow pace.
But on the plus side, the stories are quite interesting. Ira and Ruth's story allows the film to become a part period piece, with its soft lighting creating a very romantic mood. The childless couple aids a young boy which strains their relationship but love prevails. The rodeo scenes are well edited offering the film a few moments of genuine excitement. The huge differences between art and brawn makes an effective obstacle that Luke and Sophia eventually overcome. Needless to say, THE LONGEST RIDE is a tear jerker weepie, so bring along the Kleenex.
Acting wise, hunky Eastwood would make his father proud. Robertson does a good job as the heroine in a role that commands respect from a male audience, a rarity in films these days. But the prized performances come from Davidovich who has not been seen for a while as well as Alan Alda who delivers a very respectable one.
THE LONGEST RIDE makes good marketing and financial sense. It is based on a very well-known author's novel that should have a wide fan base. The film is moderately budgeted at $30 million with a good cast that costs a moderate salary. The film is released in a period in which there is little competition from other romantic films. The publicity involving cutie pie hunk Scott Eastwood is already getting all the girls swooning. THE LONGEST RIDE should be a good money making hit for 20th Century Fox which had a recent bad spate of films (PENGUINS OF MADAGASCAR, the last NIGHT AT THE MUSEUM film and the Moses disaster, EXODUS: GODS AND KINGS).
Trailer: https://www.youtube.com/watch?v=FUS_Q7FsfqU
ROAD HARD (USA 2014) **
Directed by Adam Carolla and Kevin Hench
ROAD HARD is a semi-autobiographical comedy made by Adam Carolla about something he is familiar with - the hard life of a stand up comedian. He plays Bruce Madsen, a comic who once had a hit television show but is now reduced to doing stand-up in small clubs and on the road. He is extremely jealous of his old pal, Jack Taylor (Jay Mohr) who has made it big with his own late night host show on television. In real life, this is where Carolla, himself a stand-up comic actually stands.
ROAD HARD traces Madsen's journey trying to get off the road - hard. He has a vile agent (Larry Miller) but his own worst enemy is probably himself. It also does not help that he is reaching 50.
ROAD HARD is funny with many laugh-out loud moments especially during his stand-up routines in the film. But his film appears weak in narrative and meanders around without focus. It does not help that the film is predictable with his character obviously getting the girl (Dianne Farr) at the end. The bit about him having to decide between girl and career is also predictable though Carolla does attempt to put in a surprise with the host of the hit game show turning out to be someone else. The film has the feeling of hastily being put together, reflecting the way Madsen never prepares his material in the story.
Carolla shows how difficult show business is. The constant touring, the stay in cheap hotels and the obnoxious fans do not help. Bruce Madsen never properly prepares his material and improvises too often. But Carolla's worst mistake is trying to make a happy feeling film based on a really self-centred, often obnoxious comedian in a business he apparently despises.
Carolla also puts Madsen in comedic set-ups that shows his characters' worst. Madsen insults the poor hotel desk clerk for doing her duty when she finds that he has been smoking in the smoke-free establishment and shows himself as an animal-hater on the plane (see image above). It is also difficult to like or have respect for someone who lives in a garage who constantly sneaks int his ex-wife's home, even though that sounds like a comical situation.
Carolla must have got a lots of help from his multitude of fans and friends. I have never seen such a long list of people thanked before in a film, looking at the closing credits. That perhaps is the biggest surprise of Carolla's film.
The film contains a nice cameo from Howie Mandel. Those who are familiar with stand-up comedy will get the inside joke when Mandel refuses to shake Madsen's hand in the film.
ROAD HARD turns out a sour and occasionally boring comedy about a character no one really cares about. Everyone also knows how difficult show business is and the film only sets out to prove what everyone already knows. The film has a bit of romance, comedy and drama that totals nothing substantial.
Trailer: https://www.youtube.com/watch?v=M---zvyUaK4
THE SALT OF THE EARTH (Brazil/France 2013) ****
Directed by Wim Wenders and Juliano Rebeiro Salgado
Wim Wenders is the acclaimed German director who recently delved into the documentary genre with successful films as BUENA VISTA SOCIAL CLUB and PINA. Photographer Sebastião Salgado is an equally well-known photographer in his arts circle with exhibitions curated around the world. THE SALT OF THE EARTH sees both artists together, forging both an educational and stunning portrait of mankind and the planet. The theme of the film changes from hopeless to hope so that it ends on a happy note - a Hollywood style ending. The film is directed by both Wenders and Salgado's son Juliano Robeiro.
For the last 40 years, Sebastião Salgado has been travelling through the continents, in the footsteps of an ever-changing humanity. He has witnessed some of the major events of our recent history; international conflicts, starvation and exodus, which is dealt with in Wenders' first half or so of the film. Then as Sebastião Salgado embarks on the discovery of pristine territories, of wild fauna and flora and of grandiose landscapes as part of a huge photographic project, which is a tribute to the planet's beauty, the film takes on a different perspective. This is how the film goes.
There are two contrasting aspects to the film. One is the educational and informative that gives the audience a chance to learn and see things seldom known to the majority of the world. For example, the film begins in a part of the world called Serra Pelada, where workers in the 1980's climb up and down treacherous terrain for the purpose of mining gold. The other aspect is the suffering of man that is difficult to take, as horror is never a sight to behold. The men in the mines work themselves to death in extreme conditions, often never earning a cent, depending on how luck befalls them.
Wenders alternates between black and white and colour as well as moving to still images. The results are stupendous.
Intermingled with images, is the story of the Salgado, which is equally interesting. Salgado was educated as an economist, but photography took over. His wife Leila, sold everything and together, they curated their work and eventually gained fame and success. It is inspiring to see both succeed in their field of dreams. With early shots of the couple in their youth to the current, where both are now old, it is a lifelong work.
The film's most disturbing bits are the famine and genocide photographs. Africa is Salgado's favourite continent but it is also the most savage. The sight of the starved, murdered and dead bodies are not for the faint hearted. At one point, Salgado terms the human race as the worst and most disgusting of the species. But the film turns inspirational when Salgado returns to his family farm in Brazil, then a wasteland. When he transplants the tree seedlings and brings back the green paradise, he shows the hope in the planet as well as in man.
THE SALT OF THE EARTH is a fascinating experience and an unforgettable documentary. It is not an easy film to take but it is an essential journey.
Trailer: https://www.youtube.com/watch?v=jMb7eWaBVvQ
THE YOUNG AND PRODIGIOUS T.S. SPIVET (France/Canada 2013) ****
Directed by Jean-Pierre Canet
The young adventure film based on the book The Selected Works of T.S. Spivet, written by Reif Larsen is the perfect vehicle for French director Jean-Pierre Canet. The lead character is a 10-year-old prodigy with a passion for cartography and scientific inventions. As apparent in Canet's first debut hit DELICATESSEN, it is the numerous gadgets that make both films shine. His new film provides lots of opportunities to showcase innovative props, the best being the star invention - the perpetual motion machine that wins the boy fame. T.S. Spivet is invited to a reception in his honour at the Smithsonian Museum where he is expected to give a speech. So, he runs away from his home in small town Montana, hitching a ride on a train to Washington, D.C.
The story is very simple comprising of T.S.'s journey from the plains of Montana to Chicago. But there is much to read in between the lines of the story. No one in the family pays any attention to the boy because of the accident. The boy channels the neglect into developing his inventive skills, which is comically put down in school. There is a hilarious scene in which he puts down his teacher. He figures to run away from home as no one would miss him, and creates a family (like the hobo) on the way. This is a nice blend of sad and happy in the story.
The journey provides good comedic set-ups and suspense moments (the kid running away from cops) that more than makes up from the film's loose narrative.
There are lots in the film to intrigue audiences. For one, it is a film on dreams and a coming-of-age story. T.S. is achieving his dream of fame and fortune. His sister, Gracie (Niamh Wilson) also dreams of becoming Miss America. The black humour, characteristic in many Canet's films is all present. T.S. has been involved in the 'accidental' death of his twin brother in a gunshot gone off in a barn. T.S.'s mother (Helena Bonham Carter) collects insects while the father (Callum Keith Rennie) is complete opposite in character, being a real cowboy.
For Canet fans, the odd characters, the mechanical gadgets, dark humour found in his most famous films like DELICATESSEN, LA CITE DES ENFANTS PERDUS and ALIEN: RESURRECTION are present. His regular actor Dominic Pinon has a cameo role here as the train hobo, Two Clouds who tells stories to young Spivet.
Kyle Catlett is simply adorable as the misunderstood genius. Helena Bonham Carter is excellent as his weird mother, Dr. Clair unable to show the love he deserves while the seldom seen Judy Davis is in top form as the manipulative Jibsen.
Appropriately shot in 3D, Canet's film utilizes every opportunity to celebrate the feature. This is one of the most stunning 3D film made in a long time. From the mechanical movements of the machines, to the pollen of the flowers in the fields of county America to practically everything, the 3D is used to full effect.
Canet's latest film of a young boy's journey into discovery and dreams come true turns out to be as charming as his AMELIE with the added bonus of quirkiness,. Simply wonderful is the best way to describe the film.
Trailer: https://www.youtube.com/watch?v=wjOYX_a8GXw
BEST BETS:
Best Film Opening: Cut Bank
Drama: '71
Action: Kingsman: The Secret Service
Foreign Language: Wild Tales (Spain/Argentina); The Resurrection of a Bastard (Netherlands); White God (Hungary)
Animation: Paddington
Comedy : What We Do in the Shadows
Best documentary: The Salt of the Earth
Horror: It Follows