23
Jul
2015
Details

Category: Movie Reviews
Written by Gilbert Seah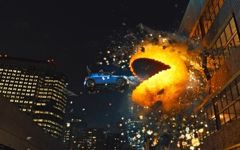 Opening this week are PIXELS and PAPER TOWNS. Smaller films opening include AMERICAN HEIST and the new Woody Allen comedy drama IRRATIONAL MAN.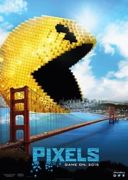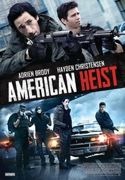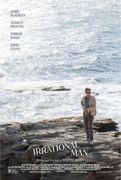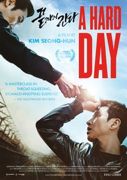 Do not miss the South Korean action comedy A HARD DAY, a surprise gem.
FILM REVIEWS:
AMERICAN HEIST (USA 2014) ***
Directed by Sarik Andreasyan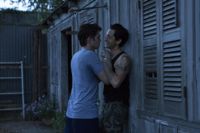 Armenian director Sarik Andreasyan known for directing Russian films and for producing the English film THE DOUBLE makes his English language film debut with AMERICAN HEIST, an action thriller drama aided with some quirky performances by Hollywood stars.
The film begins with James, with some scratches on his face leaving his car and walking in a covered parking garage. What is happening here? There are sounds of what might be an explosion. Director Andreasyan supposed that this would arouse his audience's curiosity and flashes back to a day earlier as to reveal the events that has led to this scene. The scene is revisited in 30 minutes, a third into the movie.
This is Andreasyan's movie. From what is seen so far, he does what he wants and what he thinks the audience feels or wants to see. This might not be the case and what is presented on screen might not be perfect but his view is nevertheless exciting and a compelling watch at times.
James (Hayden Christensen), a man with nothing to lose, owes his life to his older brother Frankie (Adrien Brody) after taking the rap for a crime they did together. While Frankie served time, James worked to turn his life around. He manages to get a job and begins courting with his girlfriend Emily (Jordana Brewster). Now, Frankie is released and back on the streets with no money and no place to go. They end up committing the AMERICAN HEIST of the film's title.
There is a confrontational segment between the two brothers that contains laughable dialogue but is executed so well (credit to both the camera work and to actors Brody and Christensen) that it works.
The script is occasionally hilarious especially with Sugar (Akon), Frankie's hood buddy revealing his view on the American dream and how he thinks every generation needs a revolution. I take it Raul Inglis who wrote the script is writing in good fun and not dead serious in his politics.
The actual heist takes place at the half point mark of the film and drags on for the last half of the movie. The pacing is odd, with a fair chunk of time devoted to the brothers talking while a shoot-out is going on outside the bank. The execution of the heist is over-the-top and unrealistic. This includes a helicopter that is shot down with a portion stuck and dangling from a building. It is neat-looking but there is no purpose for all this.
The sibling drama and the action of the heist do not blend at all. Christensen is more believable than Brody who resorts to erratic gestures and street talk to inhabit his role. There is little feeling for the brothers' dilemma as there is little excitement in the action sequences.
AMERICAN HEIST turns out to be a moderately $10 million budget Russian American coproducer curiosity piece which was also co-produced by Christensen.
Trailer: https://www.youtube.com/watch?v=QY_IOn0fsc0
A HARD DAY (South Korea 2014) ****
Directed by Kim Seong-hun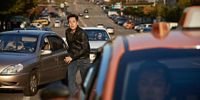 South Korean's latest addition to its list of excellent film exports arrives as an energetic crime action comedy A HARD DAY. The film is more action than comedy with the events that transpire being unexpected, crazy and occasionally satirical. The direct translation of its Korean title is TAKE IT TO THE END, which more accurately describes the intent of the film's protagonist, homicide detective Ko Gun-su (Lee Sun-kyun).
Homicide detective Ko Gun-su is as implied by the film's title, having a hard day. His mother has just died and he and his colleagues are being investigated by the internal affairs over drugs and bribery charges. Then on his way to his mother's funeral, he drives recklessly and commits a fatal hit and run. He covers up the accident by hiding the corpse in his deceased mother's coffin. But someone has been watching all along, and Gun-su gets a mysterious call from a person claiming that he was the sole witness to the crime, who now begins to blackmail him.
The above premise is utilized to its full manic potential. But the film is also full of suspenseful segments, most involving Det. Ko in a precarious situation when he is about to get caught for something or other. Whatever can go wrong does for poor Det. Ko. His cell phone is dropped into the coffin after he seals it. The person blackmailing him turns out to be another Detective, Det. Park (Jo Jin-woong) from Internal Affairs who is more crooked than him. A segment of their hand-to-hand no holds barred fight in a toilet is something right out of a looney-tunes cartoon - similar to the road rage segment in the recent Argentine/Spanish comedy WILD TALES. Though Ko is not the perfect human being, corrupt and abusive, one always has sympathy for a fellow human being having a bad day. The audience can relate. Actor Lee portrays him as a likeable character which helps the audience to like the film.
Besides the flashes of inventiveness of the script, the camera work is impressively stunning and appropriate from its camera angles, continuity of the chases and especially the overhead crane shots that give the film a certain classy look. The plot contains twists at every corner that keeps the audience executed and at the edge of their seats from start to end. Credibility might be pushed a bit, but who cares as the film is entertaining enough.
A HARD DAY is a surprisingly well directed, written, shot and acted action comedy that is the perfect entertainment for anyone, especially one having a hard day.
A HARD DAY won stellar reviews at Cannes 2014 and went on to win its director many Best Director award including one from the Korean Association of Film Critics. The film looks to be picked up for a Hollywood remake.
Trailer: https://www.youtube.com/watch?v=pG8iJa4dYPc
IRRATIONAL MAN (USA 2015) ***
Directed by Woody Allen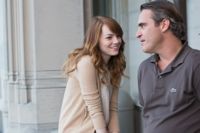 After his 'European tour', Woody Allen returns to the U.S. with his latest film, on one of his favourite subjects - murder. Allen has entertained this theme in films like MANHATTAN MURDER MYSTERY and in his hugely successful come-back film MATCH POINT. IRRATIONAL MAN unites Joaquin Phoenix (last seen brooding in INHERENT VICE) and Allen in a welcome collaboration with Phoenix in yet another brooding anti-hero character.
At the small-town fictitious college campus of Braylin (film shot at Salve Regina University in newport), philosophy professor Abe Lucas (Joaquin Phoenix) finds himself in an existential crisis, as in many the typical Allen protagonist. He discovers a new purpose in life when he discovers an opportunity to murder an evil judge. He figures the world will be a better place without the man. And this purpose rejuvenates his life. He is able to have sex again, eat better and gains a purpose in life. He carries out the deed. At the same time, he enters into a relationship with Jill Pollard (Emma Stone), one of his students. But Jill, initially impressed by Lucas' philosophy of life, turns disgusted when she discovers his deed.
This is Allen's most controlled film in terms of comedy. There are funny moments, without doubt, and at times, it seems that a comedy is about to burst out of this mystery drama. The comedy occurs mostly early in the film and particularly during Abe's philosophy lectures. He calls his bullshit philosophy verbal masturbation. This is typical Allen writing. The film is a murder, the anatomy of the murder with philosophical musings, Allen style that turns a bit absurd as the only too philosophical professor turns irrational. The last segment has a serious confrontational scene that would have worked if it did not turn funny. But funny it turned out, not because the scene was meant to be or is intrinsic funny, but the build up to this point just appeared silly.
The film contains a very weird horse riding segment. One can never be sure, but it could be Allen putting that ridiculous bit in for his own pure amusement.
IRRATIONAL MAN has a smaller stellar cast than most of his other films. Parker Posey is the only other well known name in it.
IRRATIONAL MAN begins slowly, keeps the slow pace in the plot building and accelerates towards the themes of murder and desperation. But the ending is too abrupt for such a careful build up.
IRRATIONAL MAN has one of the most interesting premises in a while. A human being who believes in his philosophy, carries it out, only to find that those he cares for do not allow him to live with his beliefs. He breaks down and destroys everything he believes in, including the ones he loves. Unfortunately the film turns out just as its premise. The premise is destroyed in its execution. Still, a new Woody Allen film is still intriguing, failure or not, and is still a better view than most films playing currently.
Trailer: https://www.youtube.com/watch?v=hP8mPkyBntw
PIXELS (USA 2015) ***
Directed by Chris Columbus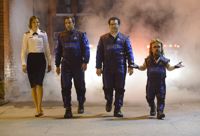 PIXELS is so stupid, it is funny. But be forewarned! The humour is right up the alley of Adam Sandler's comedies like GROWN UPS and HAPPY GILMORE. So if infantile humour is not your cup of tea, stay away. But at least we are spared the toilet humour. There is surprisingly none here. Donkey Kong does not take a dump nor does Pac Man throw up.
The film begins in the 80's when as kids, Sam Brenner (Adam Sandler), Will Cooper (Kevin James), Ludlow Lamonsoff (Josh Gad), and Eddie "The Fire Blaster" Plant (Peter Dinklage) save the world thousands of times - at a quarter game in the video arcades. At an arcade super competition, a video feed of arcade games is sent into outer space.
The film shifts to the present to the odd place of Yigu in Guam where a U.S. military base is attacked. What has happened is that the aliens have misinterpreted the video feed as a declaration of war. They attack the Earth, using the video games as the models for their assaults. So now the grownup kids must use their video skills to save the world from being destroyed by PAC-MAN, Donkey Kong, Galaga, Centipede, and Space Invaders.
The film contains surprise cameos by Dan Akroyd, Serena Williams, Martha Stewart and TV spots by Madonna and Ricardo Montalban. But the film is careless in its accuracy. How would the aliens know about TV celebrities? But who really cares as this is, after all a Sandler comedy.
So silly, that the Centipede is demolishing an apartment while a grandmother is unknowingly doing aerobics in front of a fitness video. Or when Sam Brenner claims that the M.I.T. he attended is the Mississippi Institute of Technology.
The first third of the film is simply hilarious. The script contains neat surprises. The first is when Sam, with the job of a home theatre installer hits on one of his clients, Violet (Michelle Monahan). They end up driving off together, insulting each other because she spurns him. They end up at the Oval Office, because he is called for a visit by his friend Will Cooper who is revealed as the President of the United States. And Violet turns out to be a Lt. Col in charge of Defence. The last third is mostly action and special effects with the arcade monsters destroying New York City.
Sandler surprisingly plays the straight man in the movie. But this does not stop him from hurling insults at the band of misfits at the conference in the Oval Office (the film's funniest segment). The other best segment has Josh Gad as Ludlow hurl abuse at the bulked military FULL METAL JACKET style during a briefing session. Peter Dinklage is unexpectedly funny, while Kevin James does a good progression from Mall Cop to President of the U.S.
I cannot understand why the comedy only garnered a 9% (at the time of writing) on Rotten Tomatoes. It is hilarious with more than sufficient laugh-out laughs, stunning in terms of its pixels computer animated effects with a decent story line that includes a neatly inserted romance between Sam and Lt. Col Violet Van Patten. And as already mentioned, it is so stupidly funny.
Trailer: https://www.youtube.com/watch?v=XAHprLW48no
UNEXPECTED (USA 2015) **
Directed by Kris Swanberg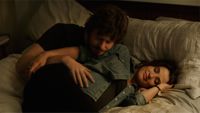 UNEXPECTED is about unexpected pregnancies - two of them. The two, a woman Samantha Abbott (Cobie Smulders) teacher and her student, Jasmine (Gail Bean) become friends and deal with the situation. Director Kris Swanberg is reported to also be pregnant at this time.
It is difficult not to like a film that have sweet moment such as these: Samantha encourages her Chicago class that every one should strive to go to college; John (Anders Holm) proposes to Samantha after the announcement of the pregnancy with an engagement ring on the pancakes.
And then there is the sympathy bit: Samantha gets sick in front of her class; Jasmine, the other girl who gets pregnant is black.
As expected, UNEXPECTED is a woman's film. Nothing wrong with that, but it falls into the trap of underwritten male roles. Jasmine's boyfriend in her words, gets drunk all the time and needs to grow up. Samantha, on the other hand, has John totally under her thumb. Her every wish is his to grant. He is only too pleased to paint the new baby's room. When they have an argument, he hits all the wrong notes. When the announcements in the school for the college admissions, the girls' names get announced first. And no need to guess the gender of Samantha's baby.
The father figure in both Sam's and Jasmine's families are missing. Only the mothers are present. Sam's mother (Elizabeth McGovern) is portrayed as judgemental and over bearing, but the truth is that her reactions are understandable.
The problem that Jasmine faces about not getting housing at her prospective college is predictable and more predictable that she blames the caring Sam. But audiences need not worry, as there is a tacked on happy ending. The film includes a subplot involving the closing of Samantha's school. The students protest. The school is eventually closed.
Though UNEXPECTED hits the topic of pregnancy head on with segments like the discovery, the ultra-sound, the worries and of course the birth, which forms the climax, Swanberg's film is earnest but contains nothing really new or exciting.
Trailer: https://www.youtube.com/watch?v=zzq7dfZn31k
BEST BETS:
Best Film Opening: A HARD DAY
Best Animation: INSIDE OUT
Best Documentary: AMY
Best Action: ANT-MAN
Best Foreign: A HARD DAY (South Korea)
Best Indie: DOPE and TANGERINE
Best Western: SLOW WEST