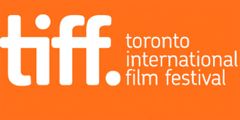 TIFF 2015 (CAPSULE REVIEWS)
That time of the year again, where Toronto goes to the movies, sleep less and get star glazed. From the 10th to 20th of September inclusive, TIFF the 40th anniversary makes it debut.
For complete program of films, ticket pricing and venue check the TIFF website at:
Book tickets now before the best deals sell-out.
Keep checking this site for capsule reviews of films. This site will be updated daily with new film reviews. Trailers of each film are also provided, subject to availability.
Happy picture-going!
CAPSULE REVIEWS:-
45 YEARS (UK 2014) ***
Directed by Andrew Haigh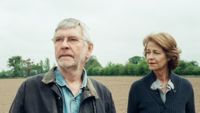 Like his previous film WEEKEND (about a gay couple's relationship), 45 YEARS tests the relationship of Kate (Charlotte Rampling) and Geoff (Tom Courtrnay) after a marriage of 45 years. They have in plan, their 45th anniversary party. But trouble brews in paradise. A letter arrives at the couple's rural home with news that the body of Geoff's first girlfriend, Katya, has been found, encased in ice. Questions and suspicions arise. Is Geoff still in love with Katya? Are there any other secrets? Why is Geoff unable to 'perform' after the news? The film ends beautifully with Geoff's speech at the Anniversary party. Haigh's film is full of sensitivity and quiet power. It moves at a slow pace with the audience having to read between the incidents and performances of the actors. A different look at very long term relationships, a sort of British variation of Michael Haneke's AMORE.
ABOUT RAY (USA 2015) ***
Directed by Gaby Dellal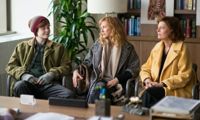 Ramona (female name) is about to become Ray (male name) (Elle Fanning) undergoing a sex change. But the obstacle is that she is under age and needs both her parent's consent which is the difficult part. Father has left years ago and mother, Maggie (Naomi Watts) is just not sure about all this. They live together with Ray's gay granny (Susan Sarandon) and her partner Dodo. So ABOUT RAY is a topical film about a dysfunctional family with a good reason to be so. As the narrative says at the film's start, this is not a film about Ray, but about us - i.e. Ray's family. The transgender topic is given some insight by a look from different points of view - the parent, the grandparents, the friends and the person involved her or himself. Great performances all round with some really moving dramatic confrontations. A film with a touchy subject that will likely not cater to a large target audience, but this film should be given a fair chance.
Trailer: https://www.youtube.com/watch?v=4SkwJk9KB2c
ARABIAN NIGHTS 1: THE RESTLESS ONE (Portugal/France/Germany/Switz 2015) **
Directed by Miguel Gomes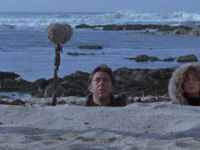 Shown at Cannes in the Directors Fortnight Section, THE RESTLESS ONE is one of three parts, each of which is 2 hours long. The reason of the films re titled Arabian Nights is the similar structure the stories follow. The first part of this film intercuts two stories - one of firemen dismantling wasps nests and the other of ship workers losing their jobs. As the narrator says, there is nothing in common with the two stories except that they are set in the same place. Gomes links other stories too with Portugal's posterity. The country is in a bad state financially (though not as bd as Greece) and it is clear Gomes blames the government. The film is at times lyrical, funny and absurd but the stories do not really gel, nor are they particularly realistic. See THE RESTLESS ONE first and the other two only if you really like the first one. Gomes also gives himself the role of a cowardly filmmaker in the film.
Trailer: http://www.flicks.co.nz/trailer/arabian-nights-volume-1-the-restless-one/12163/
AL PURDY WAS HERE. (Canada 2015) ***1/2
Directed by Brian D. Johnson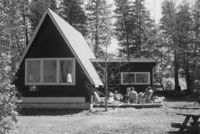 The first feature by the President of the Toronto Film Critics Association whose film experience was previously limited to making film montages for the association Gala Dinner proves to be an accomplished piece. Who is Al Purdy? The well researched documentary asks several passers-by who have no idea who this Canadian poet (arguably the best Canadian poet) is. This is despite the fact that they have just walked past his statue in Queen's Park. The film also looks at the A Frame, which is a retreat for other Canadian artists out in the Ontario country. Johnson's film follows Purdy's rise to fame, his personal life including his secret second marriage an other son, Brian Purdy. Purdy is given character and proper recognition in this worthy tribute to a man who ironically flunked out school after Grade 10 and hilariously called Margaret Atwood a academic, a big insult to a poet. The film also contains a good mix of Canadian artists performing including Bruce Cockburn with original music by Casey Johnson.
Trailer: https://www.youtube.com/watch?v=7S7hLk1EQbE
THE ARDENNES (ARDENNEN) (Belgium 2015) ***
Directed by Robin Pront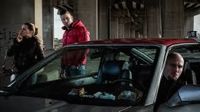 Brother Kenny (Kevin Janssens) is fresh out of jail while Dave is trying to go straight. This story is not new to cinema but still interesting enough in Pront's THE ARDENNES, which can also be considered an update of the Bible's Cain and Abel story. THE ARDENNES is the woods where the brothers used to play and also where the climax of the film ends. For a film festival with a majority of art films, THE ARDENNES is a very welcome action drama with hardly a dull moment. Dave (Jeroen Perceval) has also moved in with Kenny's girlfriend, Sylvie (Veerle Baetens) without telling the very jealous Kenny. Kenny ends up murdering Sylvie's boss out of jealousy and forces Dave to help him dispose of the body. But nothing is as it seems with Kenny. Pront keeps the suspense sustained right towards the last reel delivering an unsuspecting powerful punch for an ending. Not a bad film if one can dismiss a few nasty gay jokes. But the drag queen in the film scan sure deliver a fierce punch.
Trailer: https://www.youtube.com/watch?t=12&v=0c3-6qMpTho
BEEBA BOYS (Canada 2015) ***
Directed by Deepa Mehta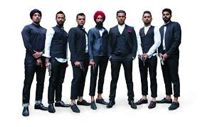 BEEBA BOYS or good boys, translated, tells the story of a brutal and violent boy gang that terrorized Vancouver with a trail of drugs and blood. Despite the entertaining look of the film, the story is based on true events. Jeet (Randeep Hooda) lives with his family that includes his very young son, Peter who idolizes his father. Jeet also lives with his parents too, who he devotedly calls mummyji (Balinder Johal) and papaji (Kulbhushan Kharbanda) in a huge house in a posh neighbourhood. But Jeet loves his family and especially his Russian girlfriend, Katya (Sarah Allen) who loves him equally as much. There is a bit of Romeo and Juliet type romance immersed in the gunplay. The loose story-line of the film allows Metha to use style to mould her film. Using colour, wardrobe, camera angles and well executed action scenes, she keeps her film in full throttle high style mode. The club scenes with their dances, a mix of Bollywood and house capture the integration of the Sikh and white western worlds. Though not her best work, Metha has consistently delivered a diversified portfolio of entertaining work, and BEEBA BOYS is one a film that sits well as another accomplished and very watchable work.
Trailer: https://www.youtube.com/watch?v=WpNDKj4Cg3w
SEASON BELLE (SUMMERTIME) (France 2015) ****
Directed by Catherine Corsina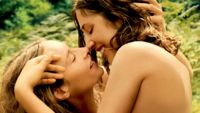 A sort of tamer and more structured lesbian love story than BLUE IS THE WARMEST COLOUR, LA BELLE SAISON follows country girl Delphine (Izia Higelin) and Paris city teacher Carole (Cecile de France) as they struggle in the 70's when gays were not as accepted as the present. Delphine keeps the secret from her parents. When father has a stroke, Delphine is forced to choose between the farm and Carole. The country atmosphere, period setting and excitement of new love all add to the desperation of their love. The sex scenes are no less steamy. Corsina achieves the task of making her audience feel for the couple, without taking any sides. The beautiful French countryside adds to the film's pleasure.
Trailer: https://www.youtube.com/watch?v=zWwVAgOr7fs
BLEAK STREET (Mexico/Spain 2015) ****
Directed by Arturo Ripstein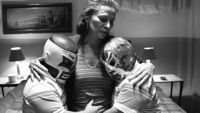 Master Mexican director Arturo Ripsten's (CRIMSON RED) latest movie is exactly what is expected from him - that is the unexpected! Strangely, the story is true and based on the 2009 bizarre murders of two midget wrestlers by two senior sex workers. Shot in back and white, this is likely the most depressing movie at TIFF but also a most compelling and quite a masterful piece of work. The twin stories of the wrestlers and the sex workers, both of whom live in the Bleak Street of the title finally criss-cross to disastrous results. Ripsteins's off beat humour is still present, and there fro a good laugh, especially when the end credits roll. The film shows that there is no way out for the poor except maybe death.
Trailer: https://www.youtube.com/watch?v=aeqtG4mwsOg
BLOOD OF MY BLOOD (SANGUE DEL MIO SANGUE) (It/Fr/Sw 2015) ***
Directed by Marco Bellocchio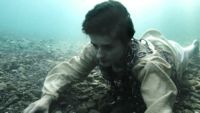 Italian master Marco Bellocchio (the controversial FISTS UN THE POCKET) returns with this haunting, enigmatic tale that takes the audience from the 17th century to the present day as it traces the dark history of a cursed monastery. Twin stories told one after another before intercutting them - the apparent unconnected narratives do tie in. It is a haunting film, visually shot as are all of Bellocchio's film,s but one that leaves the audience rather distant for the fact that one story is a period piece and the other dealing with characters far different from the norm. For this reason, the film might end up a bit of a bore but one has to hand it to Bellocchio for still coming up with an uncompromising and occasionally stunning work.
Trailer: https://www.youtube.com/watch?v=7x05ONFfwnM
BROOKLYN (Ireland/UK/Canada 2015) ***1/2
Directed by John Crowley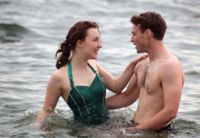 The luck of the Irish! Quiet Eilis (Saoirse Ronan) lands the opportunity to lead a better life as an immigrant in Brooklyn. At first lonely, she then meets an Italian boy, Tony (Emory Cohen) and marries him quietly before visiting her homeland due to the sudden death of her sister, Rose. Torn between looking after her mother, a new beau (Domhnall Gleeson) and her marriage to Tony, she must decide whether to stay or return to her husband. Crowley's (ABOUT A BOY) film, adapted by Nick Hornby (AN EDUCATION and ABOUT A BOY), based on Colm Tóibín's novel is exquisitely shot and almost perfect in every way, looking something very close to BBC's Masterpiece Theatre. Everything from the boarding room dinner meals, to Eilis' man troubles and solutions are all too well staged. The film is almost too perfect in its execution - nothing really wrong with that, as the film is entertaining enough, but there is hardly a surprise or shock which sometimes is needed to jolt a audience out of its complacency.
Trailer: https://www.youtube.com/watch?v=4IM1XhTxPAE
CEMETERY OF SPLENDOUR (Thailand/UK/France/Germany/Malaysia 2015) ***
Directed by Apichatpong Weerasethakul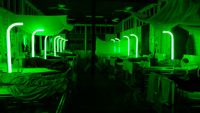 Director Apichatpong Weerasethakul known best for his UNCLE BOONMEE WHO CAN RECALL HIS PAST LIVES arrives with his newest art piece. The film screen is black for a minute or two at the start and his characters often are found sleeping in his film. So, expect a very slow paced though occasionally beautifully shot film. His humour includes shooting a girl taking a dump in the woods and a girl licking the gross swollen leg of a friend. The film follows a young medium and a middle-aged hospital volunteer who meet at a new hospital. They investigate a case of mass sleeping sickness that may have supernatural roots. The patients are always sleeping and the medium interprets their dreams. Apparently, the Americans have tried to get her to join the FBI and tempted her with a new car and house but she prefers to be loyal to her country. CEMETERY is funny, watchable and typical Apichatpong Weerasethakul.
Trailer: https://www.youtube.com/watch?v=sEWBNM7mRiY
CLOSET MONSTER (Canada 2015) ***
Directed by Stephen Dunn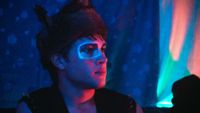 Newfie movie of an East Coast teenager and aspiring special-effects makeup artist, Oscar (Connor Jessup, BLACKBIRD) struggling with both his sexuality and his fear of his macho asshole father. Oscar has a girlfriend, Gemma (Sofia Banzhaf) but pines for the new cute boy, Wilder (Aliocha Schneider) at his workplace. The film teases all the way whether the relationship will happen, but the film takes a few turns. The film uses the boy's hamster (with a gender twist on it too) to provide insight to the story. The hamster is voiced by Isabella Rossellini. The film is a welcome comedic twist on the coming-of-age genre. The film is not without flaws but given the fact that this is a first-time feature, CLOSET MONSTER is an assured debut.
Trailer: https://www.youtube.com/watch?t=1&v=VSLEI55SS5s
LES COWBOYS (France/Belgium 2015) ***1/2
ByThomas directed Bidegain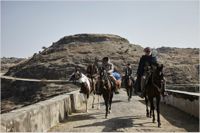 An assured piece by French screenwriter Thomas Bidegain, best known for his collaboration with French auteur Jacques Audiard tells of a 16-year odyssey to track down a man's daughter, who has run away and converted to Islam. Like in Hitchcock's PSYCHO, the lead character, the father Alain (François Damiens) is done away with before the first half of the film. The focus shifts to his son, Kid (Finnegan Oldfield) who now searches for his sister. It is a gruesome journey in a compelling film that leads to unexpected results. The film is titled LES COWBOYS because the family are western enthusiasts and Bidegain's ambitious film is a take on John Ford's THE SEARCHERS. Of course, LES COWBOYS never reaches the level of the Ford classic but the film is still well executed and entertaining.
Trailer: https://www.youtube.com/watch?v=qYxqpt1Gino
THE DANISH GIRL (UK 2015) ***
Directed by Tom Hooper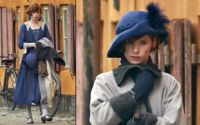 THE DANISH GIRL is Tom Hooper's latest drama from the novel by David Ebershoff, this one a period piece, a true story of a transgender operation. Set in Copenhagen in the 1920s and focuses almost entirely on the free-spirited couple, both of them painters, Einar (Eddie Redmayne), and Gerda (Alicia Vikander). Gerda struggles to gain attention for her work. One day, Gerda asks her husband to stand in for a female model so she can complete her latest painting. This is when the trouble starts. Einar is overwhelmed by the experience of putting on beautiful, feminine clothes, and soon it turns into a quiet obsession. Hooper takes his film too seriously resulting in a very slow film with lots of screen time devoted to the reactions of the wife, Gerda to all the cross dressing. Oscar winner Redmayne delivers another prize winning performance, looking at times much prettier than Vikander.
Trailr: https://www.youtube.com/watch?v=d88APYIGkjk
THE DAUGHTER (Australia 2015) ***1/2
Directed by Simon Stone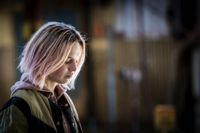 Based on the Henrik Ibsen's 2-act play 'The Wild Duck', THE DAUGHTER is Simon Stone's gut wrenching drama adapted to a small loving town in Australia. It stars Oscar winner Geoffrey Rush who plays an evil father with no redeeming qualities. About to be re-married, his son Christina (Paul Schneider) visits, only to open dark skeletons in the closet. This leads to things getting from bad to worse leading to a suicide. The film was shot in New South Wales, in an area of abandoned factories and logging forests in a soft light, lil what would be expected in Denmark. Written also by Stone, the film is compelling watch despite its over serious content that mitt turn out to intense for certain audiences. The play is simpified a bit, with the removal of a few characters but with no reduction in the drama.
Trailer: (unavailable)
DEGRADE (Palestine/France/Qatar 2015) **
Directed by Tarzan and and Arab Nasser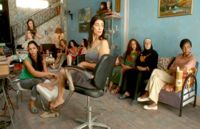 DEGRADE is a technique of lightening hair, as done in the hair salon, the setting of this comedy/drama. 13 (an unlucky number) disgruntled women preoccupied on themselves are trapped in hair salon in Gaza during a standoff between the police and a gangster in which bullets fly. You do not want to be caught in the hell of a place at this time. The women, bicker, argue and fight (there is a hair pulling fight scene) but mostly bitch and complain about the government, life, politics and men in particular. It is a nasty little male-hating film which ends up as quite the boring feature, judging from the number of men that walked out during the P and I screening. What is unbelievable is that this film is made by two brothers.
Trailer: https://www.youtube.com/watch?v=Mmm9PpU7C-I
DEMOLITION (USA 2015) **
Directed by Jean-Marc Vallee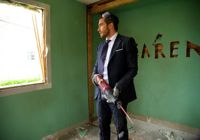 The opening night Gala, Canada's darling director Jean-Marc Vallee's (WILD, DALLAS BUYERS CLUB) latest is a quirky drama of loss and coping. The story follows a grieving Wall Street banker Jake Gyllenhaal who works for his strict father-in-law Chris Cooper. When the wife is killed in a car accident. he goes bonkers, driving his father-in-law crazy with his antics. One of these involves demolishing his prized residence, aided by the boy (with seal orientation issues) of Naomi Watts who he meets on the train. The trouble with this film is that everyone is trying too hard, from Gyllenhaal to Vallee. Gyellanhaal's performance is too intense and Vallee tries too hard to be quirky with his material with the result of the film being all over the place. The best example can be seen in the way Vallee films the accident, the catalyst of the story.
Trailer: https://www.youtube.com/watch?v=eTJ1qS7KOm4
DEMON (Polan / Israel 2015) ***
Directed by Marcin Wrona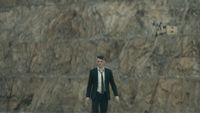 The Cohen Brothers introduced audiences to a 'dybbuk' in the opening of A SERIOUS MAN. The Jewish demon is revisited in a strange horror film, based on a play by Piotr Rowicki, a rare Polish Israeli co-production. Peter (Israeli actor Itay Tiran) has just arrived from England to marry his beautiful fiancée, Zaneta (Agnieszka Zulewska), at her family's country house in rural Poland. The old homestead is a gift from his future father-in-law, and Peter is excited to renovate it into a home for his new family. While inspecting the grounds on the eve of his nuptials, Peter finds skeletal human remains buried on the property. Haunted by his discovery, Peter slowly starts to unravel while the joyous and drunken traditional Polish wedding goes on around him. DEMON is not the ordinary demon possessed film as it does not concern itself with exorcism, but the effects of the possession. The possessed in this case is the bridegroom and those affected are his bride the father-in-law and his best friend. The groom has only known the bride for a short while so the strange behaviour is first attributed to his epilepsy or what they do not know about him. The film is also fascinating in the display of a Polish wedding and other customs. Despite a Hollywood happy ending or typical conclusion, the film is a creepy and erie watch as the audience experiences the downward spiral of all at the wedding.
Trailer: http://tiff.net/festivals/festival15/vanguard/demon
DESDE ALLA (FROM AFAR) (Venezuela/Mexixo 2015) **1/2
Directed by Lorenzo Vigas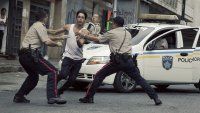 Vigas first feature explores issues of social stratification through the story of a wealthy man, a denture-maker by profession, Armando (Alfredo Castro) who pays young men to endure a kind of contact-free abuse, only to find unexpected intimacy with one of his companions. Still it is a sex trade of a different sort and the variation is more frustrating than novel. The film has too little happening, too much brooding and too many unrealistic scenes. The sex scene between adult and minor is uncomfortable and illegal making the audience unsympathetic towards the sympathetic older man. The film also looks like Vigas cannot decide what to do with the ending.
The film is set in Caracas, Venezuela which never looked so bleak.
Trailer: https://vimeo.com/137114133
THE DEVIL'S CANDY (USA 2015) ***
Directed by Sean Byrne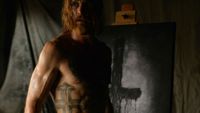 Typical slasher killer in which the victims are a family - a painter Jesse (Ethan Embry), loving wife, Asri (Shiri Appleby) (no conflicts here) and daughter Zooey (Kiara Glasco). The Devil's candy is children which the slasher, a demented crazy believes should be fed to the Devil by no one less than himself. So he goes about killing children before cutting them up to bits and pieces, with the daughter as the latest candy. That is as far as the story goes - the story being less important than the setups for scares in a slasher horror flick. The scares are fine but one can guess since there are only three target victims, all of which are good people, that they are likely to survive. Aussie director Byrne in his American debut, delivers the appropriate amount of blood, gore and violence in a handsomely mounted production by horror standards. Horror fans should not complain.
DHEEPAN (France 2015) ***
Directed by Jacques Audiard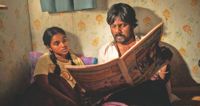 Audiard's (UN PROPHET, RUST AND BONE) latest work, direct from Cannes and a Palme d'Or Winner, is likely the first and only French film shot largely in Tamil. DHEEPAN is the name of the protagonist, an ex-Tamil Tiger from Sri Lanka who with a woman and child pretend to be a family so that they can immigrate and stay in France where fraternite, legalite and egalite apparently rule. Obviously this is not the case, and the three find it just as hard to assimilate, less survive in their hew home. Dheepan works as a caretaker and the woman as a caregiver for an old Frenchman while the girl attends school. Like Audiard's best work UN PROPHET, he shows that prison need not occur behind closed walls. The film's best segment is the one where the couple have a private talk. Dheepan confesses that he understands the entire French conversation but finds nothing funny in the joke. The 'wife' tells him it is not the joke but that it is Dheepan who has no sense of humour, even in Tamil. Unfortunately, these parts are few are far between. The film opts for a cop-out happy ending after a ridiculous shoot-out in which Dheepan utilizes his ex-Tamil Tigers fighting skills.
Trailer: https://www.youtube.com/watch?v=bfhMMDiRvzo
EVA DOESN'T SLEEP (France/Argentina/Spain 2015) ***
Directed by Pablo Aguero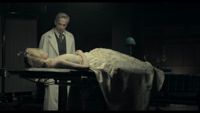 Slotted in the Wavelength section f the Festival, which means the film has an experimental nature, EVA DOESN'T SLEEP is a visionary piece and quite stunningly shot, though nothing much happens. The Eva in the title refers to Argentina's Eva Perron. Her body is the subject of the film which traces the incredible story of 25 year journey of the First lady's embalmed corpse in 1952 to 1976 where Colonel Emilio Massera (Gael Garcia Bernal) finally buried her back in Argentina after moving from Italy to Spain. The film also features Denis Lavant (HOLY MOTORS) in a realistic fight scene with Bernal.
Trailer: (unavailable)
EVERYTHING WILL BE FINE (Germany/Canada/Fr/Swe/Nor 2015) ****
Directed by Wim Wenders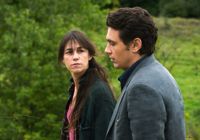 Wenders has claimed after making his first 3D documentary (PINA) that he would film his fiction film in this medium. EVERYTHING WILL BE FINE is not the typical action blockbuster with objects thrown out of the screen but rather a slow, pensive film about loss and reflection. But Wenders proves his words, especially in the last scene, in which 16-year old Christopher rides his bicycle to school in glorious 3D. The effect is difficult to describe here for it is an experience attained after viewing Wenders film in full. Thomas (James Franco), a writer, accidentally kills a little boy, Nicholas and spends years getting back to his feet regarding his guilt. His brother Christopher is still unable to cope with the incident. The brooding affects almost everyone the two encounter, and counter to the title everything is not fine in the beginning. It will, eventually, but it takes time, lots of effort and thought. Wenders has crafted a beautiful film here and one that allows the audience to get into the skin of his characters. Franco and Charlotte Gainsbourg are superb. Shot in Quebec.
Trailer: https://www.youtube.com/watch?v=r7esbR3IMdY
THE FAMILY FANG (USA 2015) ***
Directed by Jason Bateman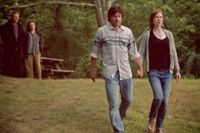 Bateman directs and stars himself in yet another film about a dysfunctional character. He and sister (Nicole Kidman) are forced as children to perform, for crazed parents led by the father (Christopher Walken), ridiculous stunts father believe as art. When Bateman has a freak accident, he is forced to spend time again with them, which results not only in old skeletons coming out of the closet but new ones invented as well. As much s the trickers try to trick the public, Bateman attempts the same with his audience. This he succeeds in a rather quirky dysfunctional family comedy drama that at times feels uncomfortable. But the strong narrative helps in the story that propels the film along at a good pace. Also, good performances al round.
FIRE SONG (Canada 2015) **
Directed by Adam Garnet Jones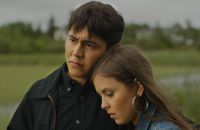 Calgary born Cree-Metis filmmaker Adam Garnet Jones' first full length feature (he has made a few shorts) begins with a teen suicide in a First Nations community. Her brother, Shane (Andrew Martin), a young Anishinaabe man is at a crossroads at to whether to start school in Toronto or stay after the family comes across some inheritance money. But the family also needs the money for the family house which is in shambles, as seen by a pail collecting water from a leaking roof, at different points in the film. Shane has a girlfriend who wishes to leave with him, but Shane has a gay relationship with David (Harley Legarde-Beacham), the grandson of the community's leader. Short of cash, Shane tries peddling drugs. Despite director Jones' sincerity, the film is crushed under the weight of the manifold issues it tries to address - teen suicide, small town captivity, drug use, teen angst, gay love, son/mother relationship, native tradition, familial duty and perhaps a few more I might have missed. (They come so fast!) Performances are fair at best and the gay scene with Shane and David is nothing short of embarrassing. So, finally mother decides to sell the property for the son to go to school. She should have done that long ago and saved every one so much trouble!
Trailer: https://vimeo.com/136113745
FREEHELD (USA 2015) ***1/2
Directed by Peter Sollett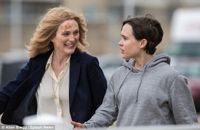 Like his last feature RAISING VICTOR VARGAS, director Peter Sollett knows how to move his audience. FREEHELD is both a lesbian love story and one involving the fight for equal rights. But because the lead character, played by Oscar Winner Julianne Moore is also a dying cancer patient, the film will leave you in tears for more than half the running time. I have not cried so much in a film for such a long time. Though I am not the one to like sentimental films - they are a hard watch - this one is quite the film. Based on a true story, the lead is a New Jersey police officer Laurel Hester (Moore), in the closet before she meets Stacie Andree (Ellen Page). She is diagnosed with cancer and unable to pass her pension benefits to her partner. She has given her town justice and now justice is taken away from her. The film has 4 great performances - Page, More and also of Michael Shannon as Laurel's work partner and of Steve Carrell's best of his career as a homosexual Jewish activist. The script's dialogue is also top notch.
Trailer: https://www.youtube.com/watch?v=blk27Jj9UE8
THE GIRL IN THE PHOTOGRAPHS (USA 2015) **1/2
Directed by Nick Simon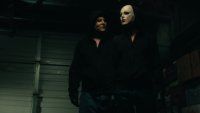 The late Wes Craven (NIGHTMARE ON ELM STREET) executively produced this Freddy Kruger style slasher horror flick which has its few moments but just falls short of good work. The simple story involves a small town girl, Colleen (Claudia Lee) wanting to leave to make it big. Her chance comes when a famous photographer (a nuanced performance by Kal Penn) from L.A. descends on the town (Spearfish or something like that) with his entourage. Making him a total egoistic asshole is one of the plusses of the film that lifts it over the standard mill horror flick. But will she be able to move to L.A. before the killer strikes? The killer or killers have already made their mark, having done away with her best friend, boyfriend and now slowly the entourage. The gimmick with the camera flashes, though used before in Hitchcock's REAR WINDOW still makes a welcome trick. The twist in the plot is who survives in the end.
GIRLS LOST (POJKARNA) (Sweden/Finland/Norway 2015) **
Directed by Alexandra-Therese Keining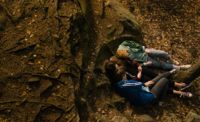 Body switching has been a favourite subject for movies like 18 AGAIN and FREAKY FRIDAY. GIRLS LOST, a tale of sexual confusion and sexual awakening based on a Swedish young adult novel takes the supernatural twist with a serious note. And it fails. There is a reason the topic is taken lightly as it is a fantasy story should not be treated as a social commentary or drama.. Keining (HOT DOG, KISS ME) is too serious with her taking the 3 girls Kim, Bella, and Momo or boys for that matter into puberty, drug use, bullying, friendships and drinking. Too many questions are also left unanswered as to the reason the girls never change back at inappropriate times. The fact the film is based on a novel could be used as the blame but the film is also uninteresting and offers no insight on the issues brought up.
Trailer: https://vimeo.com/126355107
THE HARD STOP (UK 2015) ***
Directed by George Amponsah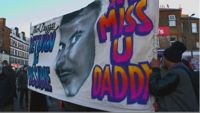 Hot from today's headlines, this documentary explores the life and death of Mark Duggan, whose killing at the hands of London's Metropolitan Police sparked the London riots of 2011. A hard stop is the forcing of car to pull over and stop by cops in the case of dangerous criminals. London's Metropolitan Police hard stopped Mark Duggan — a young, black, British man — early one morning in 2011. Minutes later Duggan was dead. His killing at the hands of the police sparked the Tottenham riots and made headlines around the globe. But the story is told from the points of view of Marcus and Kurtis, two friends also have trouble with the law. Amponsah's film is more hands on, the type of doc that is on the spot rather than one that offers research material or insight. But one will definitely feel for Duggan, Marcus and Kurtis.
Trailer: http://features.georgeamponsah.com/video/98941773
HITCHCOCK/TRUFFAUT (USA/France 2015) ***
Directed by Kent Jones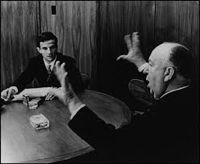 Hitchcock and Truffaut are my two favourite directors of all time. I learnt French so I could understand the films of Truffaut. So for me and other cineastes, HITCHCOCK TRUFFAUT, the documentary by Kent Jones on the famous Truffaut's interview of Hitchcock in 1966 resulting in the must-own book is a must-see. Filled with famous shots from Hitchcock's films, the film also interweaves interviews by 10 famous directors, including David Fincher, Peter Bogdanovich, Martin Scorcese et al. all in rather playful mode on the influence of the Master. But with such high expectations for such a film, there is bound to be disappointment. For one, most of what transpires on screen has been told many times or already known by cineastes, so that there is hardly new insight on the Master on his films. Still, it is a wonderful nostalgia, and the film teases on what films could have resulted if the master were still alive and made films with Robert De Niro, Al Pacino or Dustin Hoffman. This film is still a must-see for all cineastes and is still a worthy tribute to both artists, Truffaut and Hitchcock.
Trailer: (unavailable)
HOW HEAVY THIS HAMMER (Canada 2015) ***
Directed by Kazik Radwanski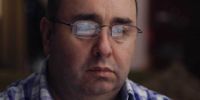 The camera is up close and personal with the film's main lead, Erwin Van Cotthem. The camera follows the subject, neck level, like the films by the fame Dardenne Brothers. In fact the lead character of the Brothers, Olivier Gourmet, looks a bit like Van Cotthem. Set in Toronto, the lead character is Erwin, a 47-year-old father of two, spends his time idly procrastinating between work and family, and is seemingly more engaged by playing a crude Viking computer game. His listless energy is contrasted on weekends by throwing himself into 'old boys' rugby matches. Then he moves out, and rents a place. Though at many times, we would like the director to pull back his camera, HOW HEAVY THIS WORK is intense also because of the camerawork. This is not a film suggesting solutions to Erwin's model-age crisis but an intriguing study on how the problem exists and spirals out of control. Compelling from start to end.
Trailer: (unavailable)
I AM CHARLIE (HUMOR TO DEATH) (France 2015) ***
Directed by Daniel Leconte and Emmanuel Leconte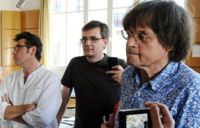 This is the documentary that attempts to make sense of the meaningless killings in January this year of the 11 journalists and dessinateurs at the French satiric magazine Charlie Hebdo. The Lecontes try, and at times too hard, creating a film that feels at times confusing and overpowering. The best segments are the interviews with the survivors, especially Cabu in retrospective and Coco a dessinatrice who by pure chance, happened to leave the room where the massacre occurred a few minutes early. The audience feels for her as tears roll down her cheek as she speaks to the camera. It is difficult not to be moved by the thousands of people that showed up in support of free press. The film is one-sided without much input from the Muslims. But in one rare segment, a Muslim leader tells the masses to differentiate the extremists from the Muslims. Still, JE SUIS CHARLIE should be seen with credit given to the Lecontes for managing to get important interviews on film.
Trailer: (unavailable)
KEEPER (Belg/Fr/Sw 2015) *****
Directed by Guillaume Senez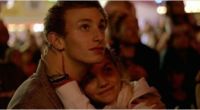 KEEPER is a coming-of-age story of a teen Maxime (Kacey Mottet Klein) maturing from his girlfriend, Mélanie (Galatea Bellugi)'s pregnancy. Maxime, a budding football star, is torn between his dream of playing professionally and his unexpected desire to be a father. Mélanie is the daughter of a single woman. They want to keep the baby but are pulled in different directions by their parents, their own ambitions and their desire to be normal teenagers. Senez's film works because he is able to express visually the points-of-view of his characters with great clarity. Take the films two best scenes. In the ultrasound segment when the teens are shown the baby in the womb by the technician moving the probe on Mel's swelled belly, the camera never once shows the image of the baby. The expressions of both teens as well as the spectacled technical are more important and the film gets maximum effect from the scene without the image of the baby. The other is the confrontation segment with the teens and parents of both, all arguing on what to do with the pregnancy. The audience is shown all points-of-view while still focusing on the boy as the main character. There are much, much more to be ecstatic for in watching this new director at work. Senez's direction, the sensitive yet powerful script by Senez and David Lambert coupled with the riveting performances of the two teens all make KEEPER an unforgettable piece and one of the two best films I have seen at TIFF. Senez is a power director to be reckoned with and I will look forward to his next work.
Trailer: https://www.youtube.com/watch?t=10&v=7T8_XhwpD7E
KILL YOUR FRIENDS (UK 2015) ***
Directed by Owen Harris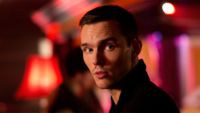 KILL YOUR FRIENDS is, as the title implies, a violent, at times rather nasty look at the rise to fall to rise again of Steven Stelfox (Nicholas Hoult), a young record label A&R rep (Nicholas Hoult) who would do anything including killing his friends in the Britpop-era music industry. The setting is the 1990's, but he music on display has nothing of the 90's beginning of dance/rap but more on the house/garage type of the later 2000's. Never mind, but the music soundtrack is great anyway. The film feels a bit similar to a similar old flick GANGSTER NO. 1, in which it traced the rise to fall to rise again of gangster Paul Bettany. As such the route the film takes surprises little despite director's efforts. Hoult who also executively produced the film has made this quite his baby.
Trailer: https://www.google.ca/webhp?sourceid=chrome-instant&ion=1&espv=2&ie=UTF-8#q=kill%20your%20friends%20trailer
KILO TWO BRAVO (UK 2015) ***
Directed by Paul Katis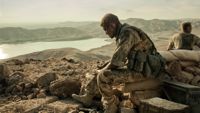 Films about explosives or land mines have always provided edge of the seat suspense, like LE SALAIRE DE LA PEUR. This is the second film about soldiers and land mines (the other being the Danish THE LAND OF MINE) and is just as exciting. Both films are based on true stories. Set in the mountains of Afghanistan in 2006, the story centres on a small group of soldiers positioned on a hilltop outpost in the country's rugged (and beautiful) interior First time director Katis' has created a film in which there is much waiting and watching. The soldiers are basically stuck in a mined region with mines going off one after the other. The soldiers have their limbs severed as they wait for the medical helicopter while being bandaged and given morphine. Not an easy watch, but it is all true and shot with many segments in real time.
Trailer: http://tiff.net/festivals/festival15/citytocitylondon/kilo-two-bravo
LAND OF MINE (Denmark/Germany 2015) ***** Top 10
Directed by Martin Zandvliet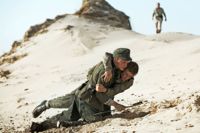 A war movie where there is not one battle scene, and yet, one of the best war films, and one of the best films at TIFF I have seen so far. Set 5 years after the German Occupation in Denmark in 1945, 14 German POWs, mostly young boys are sent to diffuse 4500 German land mines on the west coast of Denmark. This means 6 mines diffused per hour and the boys might get to go home in 3 months, if they are not blown up. The film is based on true events. The Danish Captain tells them that they have to do their job and they will not be welcomed by the Danes. The sergeant in charge of the boys hates them and treats them like dirt, but eventually lets his compassion rule. Of the 14, only 4 end up surviving. The film is as tense as the classic film about explosives, Georges-Henri Clouzot's THE WAGES OF FEAR (LE SALAIRE DE LA PEUR). When the boys diffuse the mines, director Zandvlite makes full use of sound, editing and camera to elicit edge of the seat suspense. The film is guaranteed to make the audience jump out of their seats - and more than once. LAND OF MINE is a riveting and unforgettable anti-war film mainly because Zandvliet questions the hardness of heart of human beings. A must-see!
Trailer: (unavailable)
THE LOBSTER (Ireland/UK/France/Netherlands/Greece 2015) ***
Directed by Yorgos Lanthimos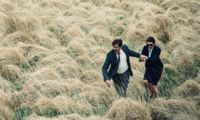 Greek director Yorgos Lanthimos' (ALPS, DOGTOOTH) new film is a love story of David (Colin Farrell) and his new short sighted friend (Rachel Weisz). But under strange circumstances. The film begins with a woman shooting a cow in a field with a rifle. The film title THE LOBSTER then appears on the screen to laughs from the audience. David's wife has just left him. For reasons not explained, David is bound for a hotel in which he will be turned into an animal of his choice (which is a lobster) if he does not find a mate in 45 days. Lanthimos carries on his film with deadpan seriousness that is a hilarious laugh out loud a minute. But the film is unable to maintain the inventiveness and slowly slides into monotony as the novelty of the idea dies away into a typical romance story. Still for what it is worth, the film is terribly entraining in its first half.
Trailer: https://www.youtube.com/watch?v=WEGOI3L3IYc
LOLO (France 2015) ***1/2
Directed by Julie Delpy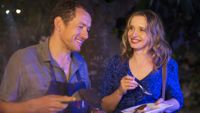 A nod to the 60's and 70's romantic comedies complete with colourful titles and music, LOLO's story is nothing new but still offers audiences fresh entertainment. Lolo (Vincent Lacoste, last seen in EDEN) is the awkward grownup son who prevents his other mother, Violette (Delpy) from settling down. The mother has just fallen in love with an IT hick, J.R.(Dany Robin) of sorts, but sonny is all out to stop the romance. Nothing new, the hick figures it all out at the end, so does the mother. The question is why she took so long and so many other lovers before she found out. Delpy plays deliberate into cliched territory including the way the lovers meet with the tuna scene. The comedic set-ups (the 2 hookers in bed, the itching powder, the virus) are not as funny as the film's one-liners (the nickname J.R.). If one does not question the intricacies of the plot, Delpy's comedy (with a lot of inside French jokes) is totally fun and funny, a sort of a much lighter side to the BEFORE SUNSET/SUNRISE movies she made with Richard Linklater and Ethan Hawke. LOLO is more similar to her other comedy TWO DAYS IN PARIS.
Trailer: https://www.youtube.com/watch?v=vJuQ1p78FIU
LONDON ROAD (UK 2015) ***
Directed by Rufus Norris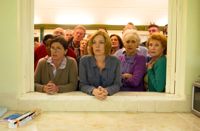 LONDON ROAD opens the City to City (London) series though the film's story has nothing to do with London except for the name of the road, London Road in Ipswich, Norfolk where the action takes place. But the film was shot in and around London though. The film is a film adaptation of the National Theatre's ground-breaking musical by Alecky Blythe and Adam Cork about the "Suffolk Strangler" murders in Ipswich in 2006. London Road follows the community who found themselves at the epicentre of these tragic events, and uses their own words set to an innovative musical score. It is not a musical in the normal sense of the word but one in which a score is put into the actual words of the interviewed. The result is a musical with no catchy tunes, except for the one "It could be him". The cast consists primarily of unknowns except for a cameo by Tom Hardy as a cal driver who appears to be an expert on serial killers. LONDON ROAD is a novelty piece.
Trailer: https://www.youtube.com/watch?v=VlHlcWuZS-w
LOUDER THAN BOMBS (Norway/France/Denmark 2015) **
Directed by Joachim Trier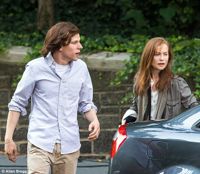 A ponderous tale of a dysfunctional family made even more dysfunctional after the death of the mother, Isabelle Reed (Isabelle Huppert) who ironically died from a car crash but survived her dangerous job as a reporter. Skeletons come out of the closet. Trier does not concentrate on any one family member but on every one. He piles the problems on and on without closure to many of them. Jonah (Jesse Eisenberg), the elder son has just and a baby with his loving wife but cheats on her. The younger, Conrad (Devin Druid) is a brooding mess, saddled with his video games, socially inept and unable to bring himself to communicate with their father (Gabriel Byrne) who needs to reveal a family secret. To add fuel to the fire, the father has a fling with Conrad's English teacher leading to dramatic violence. How will all these end? Trier's film is trying enough, well acted but the problem is that it leads nowhere and one wonders the purpose of the exercise.
Trailer: http://www.firstshowing.net/2015/first-teaser-trailer-for-joachim-triers-new-film-louder-than-bombs/
MAN DOWN (USA 2015) **
Directed by Dito Montiel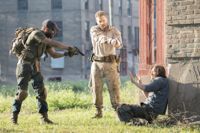 MAN DOWN is a total Shia LaBeouf vehicle. He plays a husband, father and U.S. Marine and overdoes it in each role. The audience sees him crying, screaming, shouting, loving with full beard and then clean shaven. It all begins with an interview between Gabriel Drummer (LaBeouf ) and military psychologist Captain Peyton (Gary Oldman), back from some Afghanistan mission. Now Gabriel wanders a post-apocalyptic landscape with his best friend and fellow soldier Devin (Jai Courtney), struggling to survive in the face of constant danger and deprivation. Director Montiel tells his story in a non-chronological order tying all the ends together at the very end after confusing the hell out of his audience before that.
THE MARTIAN (USA 2015) ****
Directed by Ridley Scott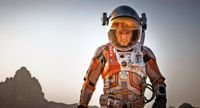 NASA botanist Mark Watney (Matt Damon) is abandoned and left for dead on the Red Planet. When he survives, a team of scientists, astronauts and administrators bring him home. It is a very simple story in which the entire audience knows the outcome. But it is not the story but how the story is told. Directed by Ridley Scott (ALIEN, BLADE RUNNER) and scripted by Drew Goddard (CABIN IN THE WOODS) from Andy Weir's novel and shot with special effects 3D, THE MARTIAN is a marvel in intense excitement, especially the film's last 15 minutes that is masterly executed to great detail. The set and art direction is as good if not better than in Stanley Kubrick's 2001: A SPACE ODYSSEY. Mark's character is a lean one, with no family baggage unlike Sandra Bullock's in GRAVITY allowing the film to dispense with melodramatic nonsense.
Trailer: https://www.youtube.com/watch?v=Ue4PCI0NamI
MEN & CHICKEN (Denmark 2015) ****
Directed by Anders Thomas Jensen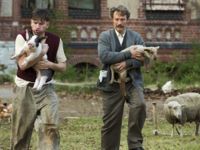 This one gets the first prize for being the weirdest, most absurd, eccentric and funny movie of the festival. When two brothers Gabriel (David Dencik) and Elias (Mads Mikkelsen) reunite to lay their father to rest, they're confronted with an unsettling bit of news: that they were actually sired by someone they've never met. They travel to the island of Ork to meet their real father where they discover other siblings. One can tell as they all sport a hairlip. The siblings, fight, share bedtime stories, try to get girls and do weirder and weirder stuff that includes bestiality and other nastiness. Turns out too that their real father has been dead in his room for months and has been conducting experiments mating men with chickens (hence the film title) and other assorted farm animals. Total sanity but not for the weak-hearted!
Trailer: https://www.youtube.com/watch?v=XYVlN5hTP0M
THE MIND'S EYE (USA 2015) ***
Directed by Joe Bego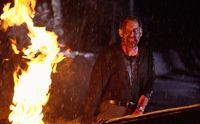 THE MIND'S EYE a horror film about people with telekinesis takes Bran De Palma's CARRIE one step further. One difference though - they have to use their eye and look at the target, (whether animate or not) to movie it. The film opens with the words: This film should be played loud!" and the filmmakers are not kidding. The film is gory, violent, graphic and plain loud. But that is not a bad thing , it is fun loud not annoying loud. Zack (Graham Skipper), girlfriend Rachel (Lauren Ashley Carter) and others with the power are taken in by a mad scientist Dr. Slovak (John Speredakos) who turns out to be a power freak wanting all the power for himself. Good concept for a horror gore fest film and one wonders why no one has ever done this yet. The large cast of unknowns and director Bego do a respectable job, paying homage to 80's sci-fi films like David Cronenberg's SCANNERS with the exploding heads.
MISS YOU ALREADY (UK 2015) ***
Directed by Catherine Hardwicke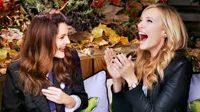 A tear-jerker female flick is Catherine Hardwicke's new film starring Toni Collette and Drew Barrymore. They two childhood friends whose relationship is put to the test when one becomes pregnant (good news) while the other receives some tragic news of cancer. It is female buddy story as well as a relationship (two relationships actually) story. Paddy Considine and Cooper Dominic play the husbands. The film may be considered melodramatic rubbish but Collette's performance shines.
Trailer: https://www.youtube.com/watch?v=K5LdNvLXddA
MY BIG NIGHT (MI GRAN NOCHE) (Spain 2015) ****
Directed by Alex d la Iglesia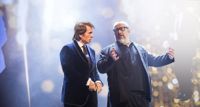 It all is happening during the shoot of a New Year's Eve spectacular on TV. The assortment of characters includes an oversexed pop sensation Adán (Mario Casas) just duped by a semen thief, legendary divo Alphonso (real-life singer Raphael) stalked by an armed and unstable would-be songwriter (Jaime Ordóñez) who's disgruntled after years of rejection, a dumpy but endearing José (Pepón Nieto) is really hitting it off with the gorgeous Paloma (Blanca Suárez), with a history of accidentally maiming every man she meets. And amidst all this is a true love affair budding. Only Master craftsman Alex de la Iglesia can pull this mayhem off and he does more than well. This film is funnier than WITCHING AND BITCHING and as crazy as THE LAST CIRCUS. The musical numbers are an additional bonus.
Trailer: https://www.youtube.com/watch?v=dZwzNufcbtU
MY SKINNY SISTER (Sweden/Germany 2015) ***
Directed by Sanna Lenken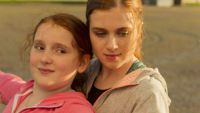 This is a weird piece of filmmaking involving an awkward 12-year old girl discovering her older sister, Katya, a figure skater having an eating disorder. Katya keeps it from her parents and gets sicker and sicker. The audience feels for the poor parents who not only are at a loss on what to do with the sickness but also how to deal with the difficult daughters. Stella also has the hots for Katya's coach which adds to a bit of hilarity. For a children's pic, which is less demanding, this film serves its purpose of being a good moral tale of family values. Of course, all works out at the end. Rebecka Josephson delivers a winning performance as Stella.
Trailer: https://www.youtube.com/watch?v=dh0tbzLia_8
DER NACHTMAHR (Germany 2015) **
Directed by Akiz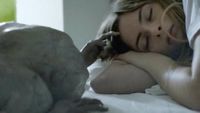 Super weird film that makes little sense but should be seen for its twisted logic, pulsing soundtrack and creature effects. The film offers a warning that it contains probing sounds and should be played loud. The simple premise involves a Berlin party teen, Tina (Carolyn Genzkow) who comes across a strange ET like creature after passing out. It is a case of only she can see the thing - and when she wants to show it to someone else, like her friends or parents, the creature disappears. The other odd unexplained fact is that she feels what the creature feels too. But when others start seeing it, Akiz's film loses credibility and its mystery. There is little that makes sense - where does the creature come from; why does she feel what it feels etc., not to mention an ending that leavings everything up in the air.
Trailer: https://www.youtube.com/watch?v=3qH96voBZSg
ONE FLOOR BELOW (Un Etaj Mai Jos) (Romania/France/Germany/Sweden 2015) ***1/2
Directed by Radu Muntean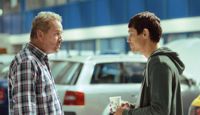 Low budget, neo-realistic Romanian films have impressed Cannes and TIFF audiences lately and ONE FLOOR BELOW is no exception. The story here centres on 50ish Patrascu, living in building when one day he witnesses a domestic quarrel ONE FLOOR BELOW that ends up in murder. But the film follows the man about his work (he helps people registers cars) and family routine before his dealing with the murder. Patarscu tells the police nothing. The murderer pretends to need Patrascu's services in order to confront him on the reason he has kept quiet regarding the murder. Expect no closed ending from director Muntean, but he takes his audience on a good ride showing the lives, attitudes and behaviour of Romanians in Bucharest, where the film was shot.
Trailer: https://vimeo.com/125085803
OUR LITTLE SISTER (Japan 2015) ***
Directed by Hirokazu Kore-da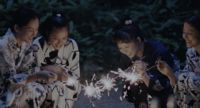 Though not his best, the latest from Kore-da (AFTER LIFE) contains all the charm and some traits from his best films. In the film, a character remarks that God has not created perfectly and it is up to man to do make the best of it. Like his masterpiece AFTER LIFE, in which human beings after death have to film their best memories to take to heaven to remember forever, humans make a big difference in the lives of Kore-da's characters. Three grown sisters (Haruka Ayase, Masami Nagasawa and Kaho) who live in their late grandmother's sprawling home in Kamakura, a genteel city south of Tokyo take their teenage half sister, Suzu (Suzu Hirose) to live with them after their father's death. The seasons drift by, marked by the arrival of cherry blossoms (beautifuuly shot), the making of plum wine, or a showering of fireworks. The sister learn to deal with better with their problems. The neat thing i the film is to observe the behaviour of Japanese sisters. the film will be a whole lot different if it were set in America with a dysfunctional family of sisters. The film is based on the graphic novel by Akimi Yoshida.
THE PARADISE SUITE (Netherlands/Bulgaria/Sweden 2015) ***
Directed by Joost van Ginkel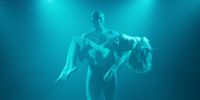 THE PARADISE SUITE is the special room where a client gets special services from a call girl This is one of the intersecting stories of six immigrants from very different backgrounds in Amsterdam. The backgrounds include Sweden, Netherlands and Bulgaria as the film is a co-production of 3 countries. Van Ginkel's film is not bad. His stories are interesting enough and provide a look at the diversity of Amsterdam though not always in a good light. The common theme is the paradise each character seeks that takes different forms. The trouble, however, is that intersecting stories in a film have been done so man times before, as in THE HEREAFTER, 21 GRAMS and CRASH, so that the effect is no longer novel but feels overused. No point recounting the different stories in this capsule review except to say that they are all equally interesting intersecting, of course at the film's climax. This film is the Dutch entry for the Oscar's Best Foreign Film but the content is too probably too graphic (especially the sex content) for the Academy voters.
Trailer: http://tiff.net/festivals/festival15/discovery/the-paradise-suite
PARISIENNE (FEAR OF NOTHING) (PEUR DE RIEN) (France 2015) ***
Directed by Danielle Arbid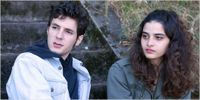 PEUR DE RIEN is the French title of the new film set in 1993 in both Paris and Beirut which translates to Fear of Nothing, a phrase that can be used to describe the young Lebanese protagonist in director Arbid's dramatic coming-of-age story. Newcomer Manal Issa plays Lina forced to study, work and survive in Paris. She is forced to leave her place of residence due to her uncle's sexual abuse. With no residence papers, money of place to live, she does her best to survive. The film's climax is the court hearing on her immigration status. Atbid's camera is always almost at shoulder level and her characters are often seen in close-up or up from waist level. This tactic forces the audience to feel that they are watching the events from Lina's point of view, making all of her experiences the more urgent. Arbid gets the audience sympathy for Lina - by having her being abused by her uncle and also spurned by two inconsiderate lovers, a rich married man and later a waiter. But she finally finds a faithful lover in a form of another student the right winged, Rafael (Vincent Lacoste). Her struggles are put into perspective by the lectures of her literature professor, wonderfully played by Dominie Blanc. But the film is a tad too long, despite it being well made, running at a minute past two hours and it is a chore watching Lina keep getting into one trouble after another.
THE PROMISED LAND (China 2015) **
Directed by He Ping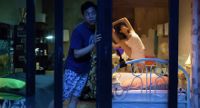 THE PROMISED LAND is the much anticipated new film by He Ping and the first of his films (THE SWORDSMAN IN DOUBLE FLAG TOWN, SUN VALLEY) to be set in contemporary times. A world premiere screened at TIFF's new Platform series that will award a $25,000 prize for the budding Master directors. He Ping' s film is a love story of a young couple who meet in Beijing with the majority of the film set the small town that the girl comes from. She is also having issues with her father who has remarried woo soon after her mother's death, and without her permission. The film feels like a propaganda film in which He Ping brings together the old and new world. There is a clear segment in which Ling Ai (Wang Jiajia) teaches modern dance to a group of old folk doing exercises in the village square. The metaphors are too obvious - Ling Ai and the boyfriend, He Jiang (Zhang Yi) talking about going on different paths with the camera immediately moving for an overhead shot of the two on literally different paths on two stairs. While He Jiang complains about never relying on his father, how then did he get the funds to go to Beijing to coach hockey? And what is the PROMISED LAND? Beijng? There is no Promised Land in the Chinese culture.
Trailer: https://www.youtube.com/watch?v=Heyy0umDP6A
REMEMBER (Canada/Germany 2015) ***
Directed by Atom Egoyan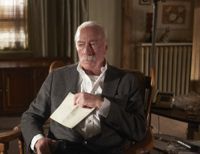 Egoyan's latest films slant towards murder, mystery and suspense. Poor Egoyan has been having a bad time with poor reviews and booing at Cannes from his last film CAPTIVE which in reality is not all that bad. In REMEMBER, a taut suspense mystery drama, a retiree from a nursing home (Christopher Plummer), after the death of his wife Ruth, undergoes the task of killing the Nazi who murdered his family. But Zev has dementia and can hardly travel on his own. To Egoyan's credit, the 3 Hitchcock nods work well as well as the twist in the plot. But the film has one big discontinuity plot hole. Zev travels to Canada and the other parts of the film following has him back in the U.S. But still REMEMBER works as a good mystery story, well acted by Oscar winner, Plummer.
Trailer: https://www.youtube.com/watch?t=10&v=unHJB_yp4ZM
HITMAN (USA 2015) *** 1/2
Directed by Denis Villeneuve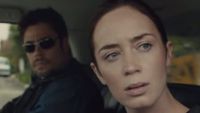 The word SICARIO means hit man in Mexican or also to mean the 'zealots of Jerusalem'. In Villenueve's (PRISONER) new film, the term is referenced to officers involved in taking down the Mexican drug cartel for various reasons. The story is centred on FBI agent Emily Blunt, who together with questionable government operatives Josh Brolin and Benicio Del Toro take part in a high risk takedown against a top Mexican cartel boss. With dire consequences. Despite the familiar story which is full of cliches, the dramatic setups (the bar pickup; execution at a family meal; the football games) make the film well worth it. Blunt is good but it is Oscar Winner Del Toro who steals the show. Film opens just just after TIFF, so no need to rush to see it here.
Trailer: https://www.youtube.com/watch?v=sR0SDT2GeFg
SKY (France/Germany 2015) ***
Directed by Fabienne Berthaud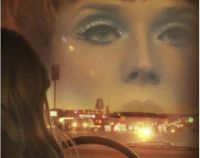 A runaway movie in which the runaway is a female fed up with her marriage. Romy (Diane Kruger) and Richard (Gilles Lellouche) are a French couple on vacation in America. They play at being free and wild in the California desert, but can't escape the shadow hanging over their relationship. A drunken night in a bar leads to a violent confrontation. Romy sees a chance to remake her life. She accidentally bashes Richard's head with a lamp and flees the scene. In the process, she undergoes a series of adventures, finding her true love at the same time. It is a female flick with a lot of segments offering a woman's point of view. Just like WILD, the female seems to encounter friendly harmless males. The film is called SKY because it is always changing. And so do the events in the story. They keep changing so that nothing is expected, which could be a good thing and bad as well. The film is an ok watch but stretches the audience's credibility. At least Kruger and Lellouche are totally watchable.
SON OF SAUL (Hungary 2015) ***
Directed by Laszlo Nemes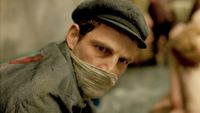 SON OF SAUL, this year's Cannes Grand Jury Prize Winner might not be the film for everyone. Lazlo Neme's film has no narrative, is minimal in structure and is difficult to follow in terms of logic or story. But still, it is a gruesome watch. Nemes' film, with cinematographer Matyas Erdely, like the Dardennes Brothers filming with a hand held camera about head level on the side of the protagonist following him using a protagonist's-eye view makes all the action feel more real. The protagonist is part of a squad in a Holocaust concentration camp with the duty of herding in the prisoners for gassing and then cleaning up. As the titles indicate, they too will normally have their turn (being gassed) after a few weeks. The hero sees a boy that survives the gassing but consequently killed. He takes it upon himself to find a Rabbi to say the prayers for the boy at all costs. This is where the film fails in terms of credibility. He is able to find a Rabbi, not get caught, find all the right connections and keeps the boy's body - all a bit too much to believe.
Trailer: https://vimeo.com/133125872
SPARROWS (Iceland/Demark/Croatia 2015) ***1/2
Directed by Runar Rúnarsso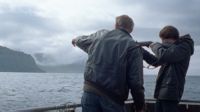 From Icelandic director Rúnar Rúnarsson (VOLCANO), comes a coming-of-age story of a teenage boy Ari (Atli Óskar Fjalarsson) forced to leave his happy life in Reykjavik and move back in with his dissolute father in a sparsely populated rural town — where a shocking event forces him to choose between telling the truth and protecting those he loves. This is not the typical coming-of age tale. The story leads to unexpected results and an unpredictable conclusion with a film that is intriguing and highly watchable. It also shows that people (not only the Icelandics) are not susceptible to change. The mother leaves the boy because she want to continue her career in Angola with a new husband. The father, Gunnar (Ingvar E. Sigurdsson) still lives like a teenager, pissing away his weekends with drug-and-booze-fuelled bacchanals. Ari is unable to adapt to he new rural surroundings and still clings to his first girlfriend Lana (Rakel Björk Björnsdóttir), there. All these lead to rather disastrous results. Ari has to choose his life. And Ari, a beautiful choir singer will have to ditch this gift in the artless rural town.
Trailer: https://www.youtube.com/watch?v=bvNw3WqecEo
STARVE YOUR DOG (Morocco 2015) ***1/2
Directed by Hicham Lasri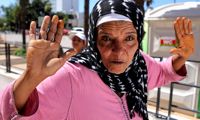 STARVE YOUR DOG has been described as punk cinema and it feels like it and it also contains a quote from Daft Punk. The film begins with an unforgettable scene of an old woman (see image above) complaining about poverty and how she wishes an earthquake would level everything. She is shot by director Rita (Latefa Ahrrare). Rita now promises the interview of a lifetime, of Driss Basri (Jirari Ben Aissa), who was the dreaded Interior Minister during the previous monarch's reign of terror. Her camera crew, who for one, cannot work together go into a frenzy claiming that their safety has been compromised and that they have not been paid. There is much to enjoy in this renegade filmmaking. There is always a shadow of a faded scene in the background of every shot, which is what is in front of the scene projected to the audience. The humour is dead pan, at times silly but relevant in a way. Take this instance: "Are you working your biceps or triceps!" asks Khalid, a crew member to another. "Try shitceps", comes the answer. The climax comes with both a showdown and a dramatic confrontation. Film should be seen at TIFF or it might disappear forever!
Trailer: https://vimeo.com/135557195
STONEWALL (USA 2015) *
Directed by Roland Emmerich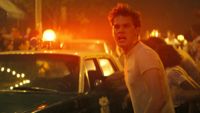 Hollywood director Roland Emmerich of GODZILLA and INDEPENDENCE DAY gets his chance to make a historical film about the gay Stonewall riots and absolutely blows it in one of the worst films seen at TIFF. Emmerich brings the stereotyping and ignorance back to the first gay films like THE BOYS IN THE BAND and CRUISING, two of the most misunderstood films about gay culture. Well, the list is now three. The film depicts the STONEWALL riots when the gays in NYC decide that they had enough and created an immense amount of damage on Christopher Street - but with fictional cardboard, stereotyped characters put it. Farm boy is thrown out of his house by father and takes for NYC. He meets up with LGBY street kids who teach him the ropes, or what Emmerch defines as the ropes. Needless to say, the film shows no progress in films of this subject. The climax of the film is the riot scene, with chief riot instigator, the farm boy cheering everyone on. Just plain awful! In the film, the characters lament that farm boy has no idea who Judy Garland is. It is apparent the filmmakers are not that knowledgable either. And in the latest headlines - LGBT activists are boycotting the movie.
Trailer: https://www.youtube.com/watch?v=LGEJmPwB4yI
STRANGER (ZHAT) (Kazakhstan 2015) ***
Directed by Yermek Tursunov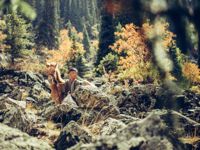 Tursunov's latest is a pastoral epic spanning many generations beginning in the 1930's. The protagonist is Ilyas, a boy when first introduced on screen learning the pointers of hunting from his father. But in the dead of night, his father is taken away by authorities for political reasons. Ilyas escapes to the mountains. There, he turns his back on progress, taking up with a pack of wolves and choosing to live according to ancestral ways. Yet he remains watchful of the changes occurring down below. But Ilyas is oblivious of the current affairs like the World War. He cannot adapt to the community or his old friends. Director Tursunov stresses that it is freedom that Ilyas seeks and suffers for. STRANGER is Kazakhsrtan's entry for the Best Foreign Film Oscar. It is not too bad a film, visually stunning at times, but it would be a hard sell for the oscar voters.
Trailer: http://tiff.net/festivals/festival15/contemporaryworldcinema/stranger-zhut
SUNSET SON (UK/Luxembourg 2015) ****
Directed by Terence Davies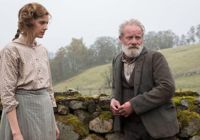 Terence Davis adapts and directs Lewis Grassic Gibbon's classic novel about a farming family struggling to eke out a living in northeast Scotland. Those familiar with his films (THE LONG DAY CLOSES, DISTANT VOICES, STILL LIVES, THE DEEP BLUE SEA) will find his familiar traits - usage of songs, shots of sunlight through windows, picturesque shots as well as torrid sex scenes. The protagonist is Chris Guthrie (ex-model Agyness Deyn in a performance controlled by Davies), a young and beautiful lass who is bound by her family especially her abusive over religious father (Peter Mullan) who has no qualms in flogging her brother (Jack Greenless). It is only after his passing, that she lives a life of her own, but by no means an easy one. The stunningly shot epic sees the coming of the World War and its influence on Scotland and on Chris. But the film is as much a film about her as the land. The land is the main star of the film and Davies shoots every scene as if it be a painting to be behold.
THRU YOU PRINCESS (Israel 2015) **
Directed by Ido Haar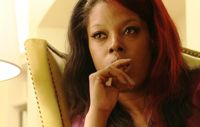 A scratchy skim off the surface documentary that contains as little research as the insight provides audiences regarding the Youtube music phenomenon. In her late 30s, Samantha (nicknamed Princess Shaw, as she is one) lives in New Orleans and works as a caregiver. She often uploads her songs and musings online and none of her clips get more than a few dozen hits. She doesn't imagine that someone, on the other side of the world, is about to expand the number of listeners by millions. Kutiman, an Israeli musician, discovers Samantha's songs on YouTube and weaves them with audiovisual symphonies composed of musical clips that people posted online. The climax of the film has Princess Shaw travelled to Tel Aviv to perform with Kutiman. Lots of praise for the Princess, her songs and her singing, too much for my taste, anyway!
Trailer: https://www.youtube.com/watch?v=H_uN5DWrmcU
ONE PLUS ONE (FRANCE 2015) **
Directed by Claude Lelouch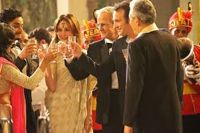 A film anticipated by many due to the fame of veteran director Claude Lelouch who made A MAN AND A WOMAN, LES UNS ET LES AUTRES and LA BONNE ANNEE just to name a few. In this romantic comedy/drama, music composer Francis Lai is reunited with Lelouch. The story also concerns a film music composer Antoine (Oscar Winner Jean Dujardin) in India who discovers his headaches could be due to a tumour. Travelling with the French ambassador's wife, Anna (Elsa Zylberstein), Antoine hopes to heal his ailment with meeting mystic, Amma, just as she hopes to carry a baby for the first time. The two have an affair. Lelouch's film has a few neat self conscious touches. Dujardin is funny and given quite the few hilarious comic lines. But Lelouch's film is overlong and the long journey to the end, just like Antoine and Anna's, is quite a bit to bear.
THE PARADISE SUITE (Netherlands/Bulgaria/Sweden 2015) ***
Directed by Joost van Ginkel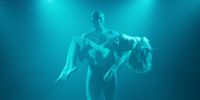 THE PARADISE SUITE is the special room where a client gets special services from a call girl This is one of the intersecting stories of six immigrants from very different backgrounds in Amsterdam. The backgrounds include Sweden, Netherlands and Bulgaria as the film is a co-production of 3 countries. Van Ginkel's film is not bad. His stories are interesting enough and provide a look at the diversity of Amsterdam though not always in a good light. The common theme is the paradise each character seeks that takes different forms. The trouble, however, is that intersecting stories in a film have been done so man times before, as in THE HEREAFTER, 21 GRAMS and CRASH, so that the effect is no longer novel but feels overused. No point recounting the different stories in this capsule review except to say that they are all equally interesting intersecting, of course at the film's climax. This film is the Dutch entry for the Oscar's Best Foreign Film but the content is too probably too graphic (especially the sex content) for the Academy voters.
Trailer: http://tiff.net/festivals/festival15/discovery/the-paradise-suite
VICTORIA (Germany 2015) ***
Directed by Sebastian Schipper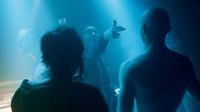 VICTORIA begins with Victoria, a Spanish girl from Madrid (Laia Costa) dancing to some funky sounds in a Berlin club in a scene all misty white from the club lights and liquid carbon dioxide. She speaks no German. Leaving on her bicycle, she meets up with some boys. With names like Sonne (Frederick Lau), Blinker (Burak Yigit), Boxer (Franz Rogowski) and Fuss (Max Mauff), this could only be a formula for trouble. And trouble is exactly what happens. They go on a drunken spree during the first half of the film, which is unbearable to watch. It feels like being the designated driver for a bunch of drunk and high friends after a club in which everyone is having a smashing time except yourself. The second half picks up when they are forced into a bank heist complete with escape from the cops in a housing complex with a baby taken as hostage. But the distinctiveness of the movie is that the entire 2 hours and 15 minutes of film are done with one long shot with no edits. The question arises whether this is a gimmick movie that would survive on its own. It likely might do better as the limitations are quite apparent, such as the unseen heist. But still, this one shot film is a rare achievement (with credit also going to cinematographer Sturla Brandth Grovlen) and the film warrants some merits. It won the Silver Bear for Outstanding Artistic Contribution at this year's Berlinale.
Trailer: https://www.youtube.com/watch?v=qlG0nauf8fo
THE WAITING ROOM (Canada 2015) **
Directed by Igro Drljaca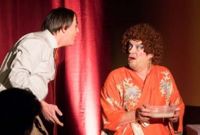 THE WAITING ROOM shot in Toronto in English, Bosnian and Croatian has had limited praise in its run in film festivals so far which means one thing - this is the kind of quirky Canadian feature that is not bad but no one wants to see. The central character is a middle-age struggling actor (Jasmin Geljo) who has immigrated to Toronto from Bosnia. He lives with his second wife and young son but longs to move back to Bosnia where his father, who he talks to frequently on the computer is. He has various acting parts, one of which is in drag and another one sitting in a car driving around with the background of Bosnia. Director Drljaca's (KRIVINA) over serious film looks sincere but the film's narrative goes nowhere and the film jumps all over the place. The only humour, understated obviously, comes right at the end of the film - sensational delight!
Trailer: https://www.youtube.com/watch?v=xZIPVOWfRtI
THE WAVE (Bolgen) (Norway 2015) **
Directed by Roar Uthaug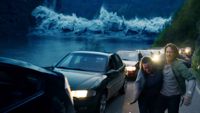 Big production (Norwegian standards) of a Hollywood disaster movie sees unlikely hero, a seismic worker and geologist save his family from a tsunami. You see, he works and sees the disaster coming and despite all his efforts is unable to warn the people concerned in time. He is with his daughter while the wife and son stuck in a hotel basement when the disaster strikes in Norway's Geiranger regions, a big tourist attraction.. Yet, he is able to find her and open the steel door despite all odds. This is Hollywood blockbuster filmmaking at its worst with the expected special effects and confusing instrumentation. THE WAVE falls into all the similar traps and ends up a goal waste of time, money and effort. THE WAVE is Norway's entry for The Best Foreign Film Oscar. It will be a true disaster if it wins.
Trailer: https://www.youtube.com/watch?v=AH44U3Tmi1k
WE MONSTERS (WIR MONSTER) (Germany 2014) ***1/2
Directed by Sebastian Ko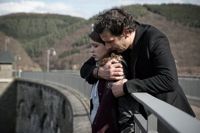 Reminiscent of taut thrillers like those made by Claude Chabrol (like LE CRI DE L'HIBOU, CRY OF THE OWL in which bodies pop up and disappear from nowhere), Sebastian Ko's WE MONSTERS asks the question how far parents (in this case separated parents) would go to protect their kid. 14-year old Sarah (Janina Fautz) has just pushed her best friend down a reservoir dam. Father and mother Paul (Mehdi Nebbou) and Christine (Ulrike C. Tscharre) attempt to cover her deed, but get into deeper trouble. It is best not to reveal the specifics but the film has quite the few plot twists, in fact a few too many, the last one tethering on the brink of laughter. Still, Ko's film has a few winning moments such as a close-up shot of the knife held by the mother and a key saying by the daughter that her mother has once used on her. But mostly, Ko's film engages the audience from start to end.
Trailer: https://www.youtube.com/watch?v=mP_NezDwj70
THE WHITE KNIGHTS (WHITE KNIGHTS) (France 2015)
Directed by Joachim Lafosse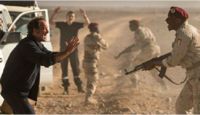 The film begins with a French adoption agency NGO rescuing 300 children from civil war in Chad. The workers are to select orphans 5 years and under and house and educate them till the age of 18. The one in charge is Jacques (the always relentless Vincent Lindon). He hires a local interpreter Bintou (promising newcomer Rougalta Bintou Saleh) who ends up having a bigger role in the story. But under the cover of night, the French discuss their exit strategy and make calls to French families about the children they'll be bringing home. Nothing is what it seems in this film that states at the start that it is based loosely on true events. Lafosse captures the desperation and danger of Chad with some exciting set pieces. The one with Jacques' encounter with British troops is very effective. Lafosse takes the film through its logical (though a bit predictable) conclusion in which the only ones still suffering are the Chad children.