17
Sep
2015
Details

Category: Movie Reviews
Written by Gilbert Seah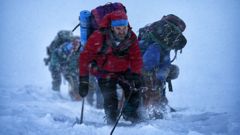 Films opening include EVEREST, CAPTIVE and MAZE RUNNER 2: THE SCORCH TRIALS.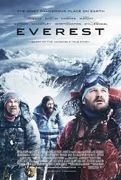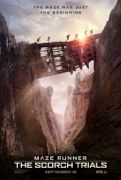 The Toronto International Film Festival begins. Lots and lots of new films here.
FILM REVIEWS:
EVEREST (USA 2015) ***
Directed by Baltasar Kormákur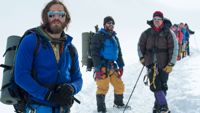 The identical question was asked in EVEREST and the recent mountain climbing documentary MERU released a few week back. 'Why?' In EVEREST, multiple answers are given. "Because I have climbed 6 out of 7 summits." 'Because Everest is there." "Because it is so beautiful, it is a crime not to do it." The answers provided indicate the main difference between EVEREST and MERU, the latter being the much better picture. The answers given are not the real reasons, but given because they are supposed to be the ones people expect to hear, the ones to please. The answer given in MERU is: "Because we (the climbers) are f***ing crazy!"
So, Baltasar Kormákur's film takes a full half of the film to get on its feet. It is the kind of film made for the Hollywood masses where a large portion is devoted to family drama. Two of the climbers wives (played by Robin Wright and Kiera Knightley) are given more attention than the film should. And it is pretty boring, re-used drama. British actress Emily Watson, who plays a sympathetic worker at the camp at First base looks if she can cry any time, on cue.
But EVEREST is a disaster film. As such, the avalanche scenes and climbing segment, especially when the climbers reach the summit are nothing short of stunning, and should be best watched in 3D IMAX, which the film will be presented in.
As in all disaster films, EVEREST has an all star cast with lots of characters. The true characters are Rob Hall (Jason Clarke), the dedicated and ambitious entrepreneur who turned helping ordinary climbers scale Everest into a cottage industry with his company Adventure Consultants, Scott Fischer (Jake Gyllenhaal), Beck Weathers (Josh Brolin), a Texan and Doug Hansen (John Hawkes), the mild-mannered mailman who's climbing to inspire elementary-school kids back home. Kormákur's task is more like a traffic cop directing who is going to come on next. Most of the actors do what they can, all under heavy facial hair.
EVEREST succeeds as a Hollywood disaster film, but that is not saying much.
Trailer: https://www.youtube.com/watch?v=JnaopfyC-Qk
MAZE RUNNER: THE SCORCH TRIALS (USA 2015) **
Directed by Wes Ball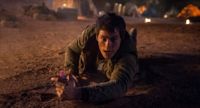 Written by James Dashner (based on his 2009 novel) and T.S. Nowlin, this is the second chapter of THE MAZE RUNNER trilogy which like other young adult series turned into films TWILIGHT and HUNGER GAMES, will turn in some decent cash for the studios.
In the original MAZR RUNNER, Thomas (Dylan O'Brien) wakes up in an elevator shaft and meets up with the Gladers. They have to find a way out of where they are, through a mysterious maze, while searching for clues about the mysterious and powerful organization known as WCKD. That was a novel idea but this second part is clearly short of inventiveness. (If you hated the first and better film, it is best to avoid this one.)
Their journey takes them to the Scorch, a desolate landscape filled with unimaginable obstacles. Teaming up with resistance fighters led by Rat-Man (Aidan Gillen), the Gladers take on WCKD's vastly superior forces and uncover its shocking plans for them all. The film runs like many dystopian futuristic dramas.
What is lacking in novelty is more than made up in terms of action. THE SCORCH TRAILS contain lots more pyrotechnics and stunts, tough lacking in a strong narrative. In fact, the film looks like something right out of a MAD MAX film. Most of the actors in the first appear in the second (Patricia Clarkson) with a new slew of others including Barry Pepper and Giancarlo Esposito. Dylan O'Brien makes a memorable hero.
But this turns out to be the typical young adult action pic, with token violence and action with substance abuse and language. Running at 132 minutes, the film is quite the bore for non young adults.
Trailer: https://www.youtube.com/watch?v=-44_igsZtgU
BEST BETS:
Best Film Opening: THE VISIT
Best Animation: INSIDE OUT
Best Documentary: MERU
Best Action comedy: AMERICAN ULTRA
Best Foreign: SECOND MOTHER
Best Indie: DOPE and TANGERINE