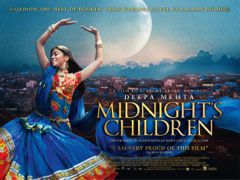 TIFF Cinamatheque presents - Deepa Metha
Quote:
"I am not a politician, I am a filmmaker, and although you should be able to distance yourself from your own work and be objective about it, there is so much of your own personal emotions and involvement put into a film."
—Deepa Mehta
Indian born director Deepa Metha, now residing in Toronto has progressed to a repeated and world renowned filmmaker since her first film SAM & ME in 1991. Her latest film BEEBA BOYS debuted at TIFF and opens widely in October.
For the first time, TIFF Cinematheque presents a deserved retrospective of her films from her first film SAM & ME and includes her trilogy FIRE, EARTH and WATER. The series runs from October 8th - 15th.
No matter which film Metha directs or no matter what theme - tragedy or comedy, one can definitely notice that each film is made up of set pieces and that each set piece is meticulously orchestrated and usually full of energy. One can watch any of these vignettes on their own as a sort of film study. Metha is fond of using music and dance in her films. She has also dealt with a whole variety of genres from comedy to musicals to tragedy. If her films spark controversy, she will not give up or shy away. An example is the trouble she had to go through to make WATER and MIDNIGHT'S CHILDREN, based on the oval by Solomon Rushdie.
My favourite top 3 films of hers are:
1.HEAVEN ON EARTH
2.MIDNIGHT'S CHILDREN
3.FIRE
It is therefore of no surprise that she is the film darling of Canada, with each of new films normally premiering at the Toronto International Film Festival, including her latex one BEEBA BOYS, which is arguably her most stylish.
For more information on the program, venue, ticket pricing and showtimes, please check the TIFF website at
Capsule Reviews of selected Films:
EARTH (Canada/India 1998) ***
Directed by Deepa Metha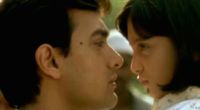 The second of her trilogy 'element' films, EARTH, released as 1947: EARTH in India, is a political film with a family setting. The year is 1947, Lahore the time of British independence from India. The Muslims, Hindus and Sikhs are fighting for territory. The story is told from the point of view of a young girl with polio, Lenny (Maia Sethna), narrated through the voice of her adult self (Shabana Azmi). She is from a wealthy Parsi family who hopes to remain neutral to the rising tensions between Hindus, Sikhs, and Muslims in the area. She is adored and protected by her parents, Bunty (Kitu Gidwani) and Rustom (Arif Zakaria) and is cared for by her Ayah, a beautiful Hindu woman, Shanta (Nandita Das). Both Dil Navaz, the Ice-Candy Man (Aamir Khan) and Hassan, the Masseur (Rahul Khanna) are Muslim and in love with Shanta. The family setting is a spark for diasater, whhc arrives pretty quickly. Metha captures the mood and desperation of the times, while injecting her poetry as well. But like her other films, SAM & ME and FIRE for example, the film suffers from a tragic ending. The film was India's entry for the Best Foreign Language Film Oscar.
Trailer: https://www.youtube.com/watch?v=W9FRLexZYQM
FIRE (India/Canada 1996) ****
Directed by Deepa Metha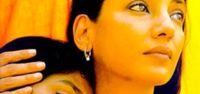 The first of Metha's trilogy of elements films (followed by EARTH and WATER), FIRE was greeted with riots and disgust in India for the film's depiction of lesbianism, a subject still taboo in India. After many fights and protests, the film was finally distributed without incident after quite the few years. Accolades are due for Metha for standing up for freedom of speech for filmmakers. This film is also one of her best. The romantic gay love story involves two sisters-in-law unhappily married to a Indian family. Sita is a newly arranged-married young woman, trying to perceive some emotion from her husband Jatin. Jatin lives with his older brother Ashok, his sister-in-law Radha, his invalid mother (Biji) and the family servant Mundu. Their apartment is on the second floor of a two story dwelling in a crowded marketplace in New Delhi. Ashok and Jatin run a small store (on the first floor) that sells food (for takeout) and rents videos. As both Sita and Radha get frustrated with their lives, their begin a love relationship that the family finally discovers. The lesbian story in a different setting works well and enlightens the danger. A daring film by Metha, effectively executed in all departments.
Trailer: https://www.youtube.com/watch?v=sv3jSar70E4
MIDNIGHT'S CHILDREN (Canada/USA 2012) ***1/2
Directed by Deepa Metha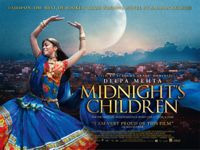 MIDNIGHT'S CHILDREN is Deepa Metha's ambitious film adaptation of Salman Rushdie's Booker of Booker's Prize Winner of the same name. Because of the book's content and the author's reputation (that includes an open death reward for his death by Iran''s Khomeini), filming was done is secret. The film had principal photography shot in Colombo, Sri Lanka. Needless to say, Mehta's period piece looks stunning from the slums to the wet fields where buffalos graze for food. The theme is India''s transition from British colonialism to independence and to the partition of India as well as Pakistan. The story is cleverly told by its chief protagonist, Saleem Sinai (Satya Bhabha). Saleem is born at the stroke of midnight of India's independence. But he is swapped as a baby at birth. He is supposed to be of poor parents but instead lives of wealthy parents until a freak accident reveals him not to be from his father who exiles him to live with his relatives. Here, his adventure begins which coincides with the politics of war. This is an epic of a film lasting close to two and a half hours. But the film is mixed, at times vast in scope but yet at times plodding along the way. But the film covers conflicting issues such as heroism and cowardice; wealth and poverty; lost and found; and magic and reality. Mehta's ambitious film covers some of these issues effectively while others like the magical portion not so well. The MIDNIGHT'S CHILDREN of the film title refer to all the children born at that same time as Saleem. Saleem assembles the children together, who are all supposed to possess magical powers. Saleem falls in love with one of them who is able to magically make people disappear and thus smuggle back to his birth. This is where Metha's film is flawed but where the book excels. The magical portion appears frivolous and unbelievable and never really blends into the story. But one has to give credit to Mehta for her daring film, shot at risk to herself and her crew.
Trailer: https://www.youtube.com/watch?v=IXgx6C8PHd4
SAM & ME (Canada 1991) ***
Directed by Deepa Metha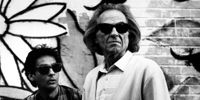 Deepa Metha's first and very assured film shows her as a talented filmmaker true to her Indian Canadian roots and one who shoots with attention to detail. SAM & ME is the story of the unlikely friendship and bond between two very different people, culturally and in age difference. One is a young recent immigrant to Toronto from India, 20-something Nikhil (Ranjit Chowdhry) and the other a senior old Jewish man, Sam (Peter Boretski) who wants to leave and die back in Israel. Nikhil has a job looking after Sam. Metha's film is fun to watch. She captures the little details from each culture - India, from the cricket matches in the backyard and the Bollywood drag queen dance to the Jewish song and dances performed by Peter naked on the front lawn. But what is lacking from the film is a stronger storyline, like a good conclusion, even a Hollywood style ending.
WATER (Canada/India 2005) ***
Directed by Deepa Metha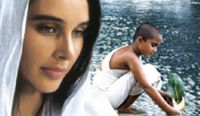 The final of her 'elements' trilogy proves the most problematic for Metha with Hindus shutting down her production in India and her starting to resume filming a year later in Sri Lanka. Set in 1938 in the twilight of colonial India where Gandhi was immensely popular with his peace blessings, the film focuses on widows condemned by Hindu law to spend the rest of their lives in an institution, or ashram, on the banks of the Ganges. The story is told from the point of view a mischievous 8-year old Chuyia (Sarala) recently widowed. She does not even remember being married by her parents. It is a film on the triumph of the human spirit over oppression. It is am ambitious film that is hampered by a ponderous romance between Kalyani (Lisa Ray), a widow and Narayan (John Abraham), a law student. The film works when we learn about the oppression from Chuyia, but when the story leaves the widows' quarters, it aspires higher but never establishes a sound footing. Stunning cinematography with the beautiful Ganges (or is it a substitute river in Sri Lanka?) always in the background.
Trailer: https://www.youtube.com/watch?v=2R0pRl18js8