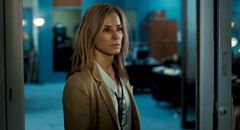 Lots of films opening this week. Big ones are OUR BRAND IS CRISIS and SUFFRAGETTE.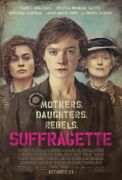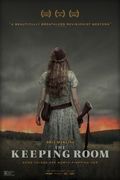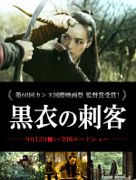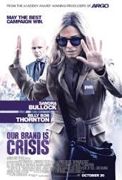 FILM REVIEWS:
THE ASSASSIN (Taiwan 2015) ***
Directed by Hou Hsiao-hsien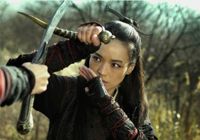 The big hit at this year's Cannes Film Festival that won director Hou (A TIME TO LIVE A TIME TO DIE, THE PUPPETMASTER, FLOWERS OF SHANGHAI) the award for Best Director, THE ASSASSIN is arguably one of the most beautifully shot films of the year.
Not his first period piece, FLOWERS OF SHANGHAI being a similar one, THE ASSASSIN is advertised as an artistic martial-arts film. Other directors who has delved in this genre is Zhang Yimou who made the equally stunning HOUSE OF FLYING DAGGERS and HERO.
THE ASSASSIN is based on a story set during the Tang Dynasty, China. THE ASSASSIN of the title is Yinniang (Shu Qi) trained to martial-arts perfection by a nun, Jiaxin (Sheu Fang-yi) from the age of 10. The purpose is for her to kill corrupt officials, which she does clad in black and sword in hand. Her latest assignment is the governor of Weibo, Lord Tian Ji'an (Chang Chen), who also happens to be her cousin. They were once betrothed which poses a problem. Their marriage was supposed to help maintain peace between Weibo and the Court. The plot thickens. There is the banished official Xia Jing (Juan Ching-tian) which provides a problem to everyone. There is a lot of period politics involving the Court and Weibo, a large province the Court is having trouble controlling. The plot is extremely confusing and hard to follow, which is typical in many of Hou's later films. The result could be infuriating. The dialogue, which must be read in subtitles comes fast with lots of character names tossed at the audience.
Most of the action sequences are done for aesthetic reasons rather than action. Take the first assassination scene done at the film's start in black and white. The scene is done in blurred black and with the action shot from a distance in fast motion and short edits. The soundtrack registering individual arrows is impressive as are the editing of the fights.
The other action segments are all the same - beautifully shot but devoid of excitement. The action, like the assassinations Yinniang are forced to perform, is a necessity in the film and is there just for that purpose and nothing else.
I personally am not fond of martial arts films falling in this genre. The other great Taiwanese directors King Hu and Ang Lee have proved that both beauty and excitement can be combined as in Hu's TOUCH OF ZEN and RETURN TO THE MOUNTAIN and in Lee's CROUCHING TIGER, HIDDEN DRAGON. THE ASSASSIN is no doubt beautiful, credit given to cinematographer Mark Lee, but the non excitement and confusion in narrative is a bit too much. A martial arts film should be an exciting fight film!
Trailer: https://www.youtube.com/watch?v=YSoXoOAY1zU
BURNT (USA 2015) ****
Directed by John Wells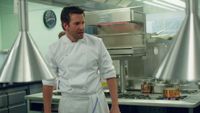 CHEF or ADAM JONES or BURNT are the three titles with the last one staying for Bradley Cooper's culinary drama of a chef's redemption. Though listed as a drama, it is a light one. Though the lead character still undergoes a dramatic shift in his life, director John Wells (THE COMPANY MEN) realizes that the message can tsill come across with a lot of light humour. And the film works.
Chef Adam Jones (Bradley Cooper) had it all in the past in Paris but lost it due to his erratic behaviour and addiction in sex, drugs and alcohol. The audience sees none of the addiction. Thus the film is kept light. But the audience sees Adam Jones' bouts of temper, especially when he is under duress - as when Michelin inspectors arrives unannounced (they all arrive unannounced the audience is informed). Again, some humour is injected in the proceedings when this occurs. All the kitchen staff as humorously left to comply and say, "Yes, chef," no matter what he asks for. Jones is now in Buffalo and wishes to open his own kitchen and his third Michelin star. Those around him beware! Adam Jones is a monster!
The story traces his recruitment of good cooks around the city and conning Tony (Daniel Bruhl) to employ him and his new staff to work in his hotel's kitchen. The next step is getting the next Michelin star. And in all this, Adams finds romance with the sweet single mother Helene (Sienna Miller) as well as redemption. The script by Stephen Knight includes a subplot of Jones visiting Dr. Rosshilde, (Emma Thomson) a therapist for addiction. This allows the film a bit of moralizing and messages to be subtly transmitted to the audience. Example: There is strength shin in needing others, not weakness (shown).
But Wells well intentioned film is not without faults. For one, there are too many charters. Jones recruits quite a few talented help but once they are hired, they are just given the token camera shot in the kitchen. The story in predictable for the reason that too many films have already been made on Michelin star restaurants. It does not take a genius to guess when real Michelin inspectors are siting and when there is a false alarm.
But the edition and pacing helps lift the film over other films in the food film genre. One cannot complain when seeing excellent culinary fare on scene and how it is made.
The film contains a nice nod to the gay community. Daniel Bruhl's Tony is a gay character, one that is secretly in love with his employed chef, Jones. When things turn out unexpectedly rewarding, Jones (Bradely) plants a kiss on Tony's lips. It is good to see straight actors not shy away from gay gestures. A gay kiss like this would have never ben seen in a straight film. It is marvellous that things have changed so much, to Hollywood's credit, for the better.
For a comedy Cooper and Bruel delver remarkable Oscar winning performances. But BURTNT is a smart film, with a good script and efficient direction. But mostly, it is an entertaining film, a drama with a good light touch that makes audiences feel great. And hungry.
Trailer: http://trailers.apple.com/trailers/weinstein/burnt/
FAT (USA 2013) **
Directed by Mark Phinney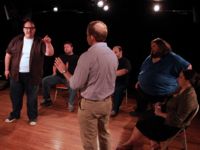 Initially screened at the 2013 Toronto International Film Festival and finally making the rounds, FAT is a disturbing autobiographical film by writer/director Mark Phinney on the subject of obesity. FAT, as his film is appropriately called, centres on addiction by looking at the life of an obese office worker, Ken (Mel Rodriguez) from his rise to fall to starting position of his mental state.
The film traces Ken's current life and shows Ken the way he is. Ken undergoes a change for the better. He gets an exercise trainer (one looking like Vin Diesel) and finds a decent and loving girlfriend and begins attending Overeaters Anonymous (O.A.). But the pressure of conforming to society gets the better of him. He loses it at O.A., loses his girlfriend and quits his training sessions. Director Phinney gives him a second chance as shown at the end of the film with a neat clean bed. No real spoiler of ones entertainment here, as the film is not a mystery, action flick or whodunit. It is not the story here but what Ken goes though that makes this movie. The film shows how extremely difficult it is for fat people.
The aim to show a fat or obese person raw is evident from the first segment of the film. Ken is shown getting up in the morning, dressing up and in an ugly scene, wiping his butt. It shows the discomfort of a fat person. He has to sleep with a breathing apparatus. Still Ken has some dignity in dressing up, looking himself in the mirror before going to work. But Ken is always sweating, uncomfortable and conscious of his weight. But instead of making Ken a sympathetic character, Director Phinney makes things worse by bringing out the worse in him. he is a stalker, hot tempered, a constant liar and an altogether nasty person at times. His only long-suffering friend at work helps out and tells him as it is - when he acts like an asshole or when he starts smelling bad. Worst still, Ken uses the excuse of the death of his mother for his bad behaviour. He eventually gets fired from his job for watching porn on his computer during work hours.
Phinney generally stays aways from humour in his portrayal of an obese man. But the film has a few funny laugh-out loud parts.
The best segment (see photo inset) is a thought provoking one when Ken lashes out at his support group, O.A. He has no reason to be this rude and ill tempered, though society has forced him to be angry. Another scene in a coffee shop has three teenagers obviously laughing about his weight resulting in him having to leave the shop.
FAT is an honest film and insightful of how a fat person feels and what ordeal he undergoes. But the film is the same story told through different incidents, getting a bit tiresome. A different film but without much aim or message. And one would not recommend this film to an obese person either.
Trailer: https://www.youtube.com/watch?v=j36gxULpCDY
THE KEEPING ROOM (USA 2014) ***
Directed by Daniel Barber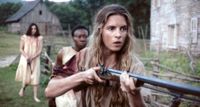 Yet another 2014 TIFF film that is opening in October, THE KEEPING ROOM is a period American Civil War western thriller that plays like a horror movie, suitable for adults during Halloween. There is blood and gore, slasher killings and women in distress. But it is a well paced suspense thriller with impressive period atmosphere and settings.
It is a western reimagined in the minds of scriptwriter Julie Hart and director Daniel Barber who has proved his mettle in the Michael Caine thriller HARRY BROWN. Set towards the end of the American Civil War, two drunken soldiers are scouts of the fast approaching Union Army. They come across Augusta (Brit Marling) at a store/whorehouse when she is looking for medicine for her sister Louise (Hailee Steinfeld, TRUE GRIT). The two soldiers are bad, very bad, killing the whore and storekeeper before tracking Augusta down to her farm. The film becomes a cat-and-mouse age between the soldiers, Augusta, Louise and their black slave, Mad (Muna Otaru).
For a film with a simple plot, the period western setting allows it to take on many issues. The role of women, morals of the time, black/white or master/slave relationship are a few of them. The reason the three women are left alone on the farm is never dealt in detail. Which of the two men are worse? The appearance of a black man near the end of the film that turns out to be the slave's ex-lover is the only man that appears to have any saving grace. As for morals, it appears to be every man for himself. The women have a stronger bond among themselves, the whore for example, willing to sacrifice herself for the virtuous Augusta, perhaps her only opportunity for redemption. The slave/master relationship turns blur when the three have to band together against the intruders. The film offers more sympathy towards Mad who has to work more to earn the respect of her mistresses.
The first half of the film is primarily the setting up of the suspense and anticipation for the second half. The solders appear at the farm right at the half way mark of the film, when the film turns into thriller mode. Barber does good intercutting between two similar segments in which the film has each sister fending off against each soldier.
Two questions asked in the film, "Why come looking for war?' and "Why don't you just put the gun down?" are valid questions posed to the soldiers but never really explained.
Brit Marling is quite effective as the elder sister Augusta forced to defend the farm, while Hailee Steinfeld is not left with much to do. Sam Worthington is sufficiently menacing in the rare role of a villain. He does evokes a bit of sympathy when he voices out his unrealized dream of perhaps being a couple with Augusta.
The film suffers from a weak sort of cop-out ending. But the premise of the story does not allow many other options. Still THE KEEPING ROOM is inventive enough and has a good enough period atmosphere to keep the setting and story believable and entertaining.
Trailer: https://www.youtube.com/watch?v=0LCgZ9AzwaM
OUR BRAND IS CRISIS (USA 2015) ***
Directed by David Gordon Green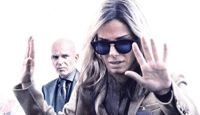 OUR BRAND IS CRISIS is a political satire comedy that centres on spin doctor Jane Bodine (Oscar winner Sandra Bullock).
The setting is 2002, Bolivia. Bolivian presidential candidate and ex-President, a vastly unpopular Pedro Gallo (Joaquim de Almeida) hires American James Carville's political consulting firm, Greenberg Carville Shrum, to help him win the election. Jane Bodine (Sandra Bullock) is brought in from retirement to manage the campaign in Bolivia. Her team is comprised of Ben (Anthony Mackie) and Nell (Ann Dowd) who do most of hr groundwork while she battles jet lag and air sickness due to her fear of flying. Jane has not got her nickname Calamity Jane for nothing. While she is very good at her job, she can be a lot of trouble. This provides a lot of opportunity for humour. Battling her arch nemesis, the opposition's political consultant Pat Candy (Billy Bob Thornton), Bodine successfully uses American political campaign strategies to lead Gallo to victory against Victor Rivera.
Sandra Bullocks alternates between dramatic (THE BLIND SIDE) and comedic modes (THE HEAT). She has proven to be proficient in both and in this film, she delivers mixture of both. Her serious rendering speech of her strategy of winning the election is truly convincing as her funny parts such as her drunken buts funny. But the prize performance goes to Zoe Kazan as LeClerc, a researcher who specializes in digging up dirt on candidates.
Those in the know of Bolivian politics will recognize Gallo to be the fictionalized version of Gonzalo Sánchez de Lozada and Rivera to be the fictionalized version of socialist candidate Evo Morales. According to the end credits, the film was shot in both Bolivia and Puerto Rico. One would assume that most of the film was shot in Puerto Rico and maybe just the exterior scene like the mountains in Bolivia for minimal trouble.
David Gordon Green who made PINEAPPLE EXPRESS executes most of the comedy with expert timing. The comedy overpowers the drama so that the satire loses in its effectiveness. It does not help that the script calls for the Bodine character to suddenly question her conscience and finally do the right thing at the end. One would assume that if this film had a U.S. setting, it would run into trouble for its depiction of the failure of democracy. Showing the failure of democracy in a South American state is deemed acceptable. But the script at least a good strong female role in the lead character. (The original lead was supposed o be a male one written for George Clooney.)
There is a scene when Jane plants a picture of Rivera with a Nazi criminal. She figures that this could do the opposition harm as people will interpret whatever they want to. Better still she compares this scheme with another in which a candidate is reported to 'f*** pigs'. She says that it just gives her pleasure to see how the candidate denies that in public. There are not enough of this political satire in the script. The audience is left with a lot of banter between Jane and Pat Candy as well as her unstable emotional antics.
But the script and film do reveal that the way a candidate wins an election is by means of the election campaign. The candidate with the best campaign wins - despite its scruples, much like how a product succeeds based on its marketing plan.
OUR BRAND IS CRISIS emerges as a satisfactory moderately budgeted ($28 million) comedy and barely successful political satire. Again how well this film will do at the box-office will not be determined by how good this film is, but by its marketing campaign.
Trailer: https://www.youtube.com/watch?v=BLZo_ILZhfk
SUFFRAGETTE (UK 2015) ***
Directed by Sarah Gavron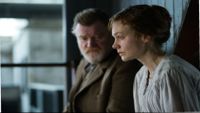 Quite well known is the real life news item of the woman Emily Wilding Davison (played by Natalie Press) or 'a woman' who threw herself in front of the king's horse during a derby getting killed in the process. This sad fact forms the basis and climax of SUFFRAGETTE about the foot soldiers in the fight for the woman's vote in the early twenties London. The suffragette leader is Emmeline Pankhurst (Meryl Streep). But not much screen time is devoted to these two.
Instead, Abi Organ's script follows the adventures of a laundry worker, Maud (Carey Mulligan) in her fight as a new suffragette member. She has a husband, Sonny (Ben Winshaw) and a young son. She witnesses the plight of the women, starting from a fellow worker Violet (Anne-Marie Duff) and through various demonstrations, end up championing the course.
What is interesting in the film is to determine the real and fictional characters in the story. Unfortunately the lead character, Maud is not a real one. So when she goes around doing all the right things, hitting the right buttons with the audience and finally getting the course fought, one can only cringe at the script's manipulation. Her rallying words such as "Women are half the population," are all film script. In fact one also wonders at the words uttered by real life Pankhurst such as "I would rather be a rebel and a slave" that they also be written by Morgan.
A glaring point in the film is the lack of minorities. But it is true at that time that the majority of women suffragettes or working in the laundry factories was largely white. But Indians were large later in the movement and were left out completely in the film's account of suffragettes. Also the film has got some complaint about the words "I would rather be a rebel than a slave". The now outlawed confederation flag is also called the rebel flag while the statement also implies that being a slave is a choice.
The big plus of the film is the stunning production design. Set in 1912, the period atmosphere created is nothing short of stunning. The vintage vehicles are there in operation or appear to be are not just there stationary or just for show. One scene has Maud entering the top deck of a bus from the spiral staircase at the end of the vintage bus and exiting it at her stop.
But one wishing to be educated on the suffragette movement will be sorely disappointed. The film feels like a Hollywood (though a British financed film) take, complete with a happy ending and tacked on characters. No background is provided on the important real characters like Pankhurst or the apparent martyr Davison. In fact, the motive for her jumping in front of the horses is conveniently dismissed.
But Carey Mulligan does a fine job n her fictitious role of Maud. Do not expect an Oscar nomination for Supporting Actress for Meryl Strep. She only appears for about 3 minutes in the film. Winshaw is surprisingly good as the indecisive husband, unable to do the right thing.
SUFRRAGETTE, for all its good intentions feels predictable and made up. The same can be said for all the family drama - conflict between husband and wife; husband shutting out wife from house being ashamed; son -teary-eyed screaming for his mother etc.
The film ends with credits indicating when women got their vote in different countries around he world. It ends with the the information that in Saudi Arabia, the women are still fighting the cause. One wonders if this portion will be taken down when the film is released in Saudi Arabia.
Trailer: https://www.youtube.com/watch?v=056FI2Pq9RY
THEEB (Jordan/Qatar/UK 2014) ***
Directed by Naji Abu Nowar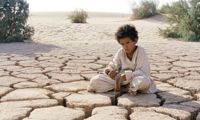 This rare film set in the Hejaz Province of the Ottoman Empire centres on a young Bedouin by the name of Theeb (Jacir Eid) which means wolf. It is coming-of-age, self discovery story but also one in which survival (i.e. his life) is at stake. He has to make life decisions on who or whom not to trust. His teacher is elder brother Hussein (Hussein Salameh) who ends up dead while doing what is right helping a British soldier (Jack Fox). The First World War is also raging in Europe while the Ottoman Empire is coming undone and the Great Arab Revolt brewing. The film is beautifully shot on location against the ravishing desert landscape of Wadi Rum and Wadi Araba. The film just Nowar the Best Director Award at the Venice film festival.
TRUTH (USA 2015) ***
Directed by James Vanderbilt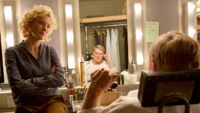 Best known for his script in ZODIAC, James Vanderbilt's directorial debut which he also wrote is a compelling political drama guaranteed to make one hate ex-President George W. Bush more, if that is at all possible.
Based on the 2005 memoir 'Truth and Duty' by Mary Mapes, the film tells of CBS's investigation into George W. Bush's alleged draft-dodging during the Vietnam War. The investigation became an exposé on how, as a young man, George W. Bush allegedly got a cushy post with the Air National Guard to avoid deployment in Vietnam. As the news had the potential to end Bush's presidency after one term, the story had to be crushed and those responsible punished. As a result, both news anchorman Dan Rather (Robert Redford) and Mary Mapes (Oscar Winner Cate Blanchett), the Peabody Award-winning producer of 60 minutes, behind the controversial story lost their jobs
It is not surprising Redford got interested in this film, as he starred in a similar film abut Watergate back in his younger days in Alan J. Pakula's ALL THE PRESIDENT'S MEN. Blanchett (BLUE JASMINE) does, once again fine work here as an American producer, shedding her British accent totally.
Vanderbilt's direction is efficient and almost perfectly executed. He knows how to both set up a story and build up a good thriller complete with confrontation and drama. Besides being a film about careers, work and politics, the intimate private lives of the characters are brought into the picture, as Mapes' long suffering husband and unforgiving father are.
Though TRUTH is a film that eventually ends badly for the two heroes - both lose and their jobs and careers. Vanderbilt's hard-hitting script still achieves many go feel-good highs. One is Mapes' winning arguments during her inquisition. Urged on by her lawyer to cooperate and not to fight her tormentors, Mapes manages to come up winning, especially in her oratorical spill on how much of an impossibility it is to fake the questioned documents.
The film is also not without suspense. From investigative drama, it shifts to courtroom drama in the last third as Mapes defends herself. It is also good to see an underdog take on evil politicians and worst still, the paid people behind them.
But the best scene is Mapes being told off. When Mapes asks a matter-of-factly whether Bill (Stacy Keach in an excellent performance), a not be in the best of health source she had brought in to be filmed on camera, his wife Nicki (Australian actress Noni Hazlehurst who is quite the find) loses it at the media. Vanderbilt shows both sides of the coin without compromising the integrity of the story. This he does by having a moment of pause to reveal the silence felt in the room, with Mapes and the media present reflecting on the humanity they had forgotten.
Vanderbilt's TRUTH returns ones faith to good Hollywood filmmaking. Watching it just after the incredibly awful Vin Disiel's THE LAST WITCH HUNTER, I felt the two films illustrate the difference between night and day, truth and lies.
Trailer: https://www.youtube.com/watch?v=MqOz8-Sto1g
VICTORIA (Germany 2015) ***
Directed by Sebastian Schipper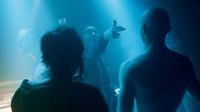 VICTORIA begins with Victoria, a Spanish girl from Madrid (Laia Costa) dancing to some funky sounds in a Berlin club in a scene all misty white from the club lights and liquid carbon dioxide. She speaks no German. Leaving on her bicycle, she meets up with some boys. With names like Sonne (Frederick Lau), Blinker (Burak Yigit), Boxer (Franz Rogowski) and Fuss (Max Mauff), this could only be a formula for trouble. And trouble is exactly what happens. They go on a drunken spree during the first half of the film, which is unbearable to watch. It feels like being the designated driver for a bunch of drunk and high friends after a club in which everyone is having a smashing time except yourself.
The second half picks up when they are forced into a bank heist complete with escape from the cops in a housing complex with a baby taken as hostage. But the distinctiveness of the movie is that the entire 2 hours and 15 minutes of film are done with one long shot with no edits. The question arises whether this is a gimmick movie that would survive on its own. It likely might do better as the limitations are quite apparent, such as the unseen heist. But still, this one shot film is a rare achievement (with credit also going to cinematographer Sturla Brandth Grovlen) and the film warrants some merits. It won the Silver Bear for Outstanding Artistic Contribution at this year's Berlinale.
Trailer: https://www.youtube.com/watch?v=qlG0nauf8fo
BEST BETS:
Best Film Playing: ROOM
Best Animation: INSIDE OUT
Best Documentary: JUMPERS FOR GOALPOSTS
Best Foreign Language Film: GUIBORD S'EN VA T-EN GUERRE (MY INTERNSHIP IN CANADA)
Best Action comedy: AMERICAN ULTRA
Best Horror: A CHRISTMAS HORROR STORY