03
Nov
2015
Details

Category: Movie Reviews
Written by Gilbert Seah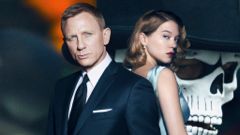 James Bond springs into action this week. Already breaking records all over the world, SPECTRE expects to have a North American gross of over $90million this weekend. Also opening is the new PEANUTS MOVIE.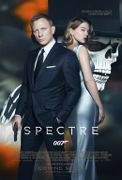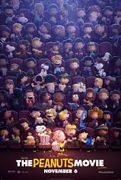 The Reel Asian Film Festival begins in Toronto this week.
FILM REVIEWS:
MISS YOU ALREADY (UK 2015) ***
Directed by Catherine Hardwicke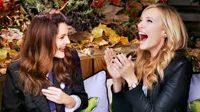 A tear-jerker female flick is Catherine Hardwicke's new film starring Toni Collette and Drew Barrymore. They two childhood friends whose relationship is put to the test when one becomes pregnant (good news) while the other receives some tragic news of cancer. It is female buddy story as well as a relationship (two relationships actually) story. Paddy Considine and Cooper Dominic play the husbands. The film may be considered melodramatic rubbish but Collette's performance shines.
Trailer: https://www.youtube.com/watch?v=K5LdNvLXddA
THE PEANUTS MOVIE (USA 2015) ***1/2
Directed by Steve Martino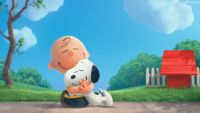 It has been 1969 when the last full length Peanuts feature A BOY NAMED CHARLIE BROWN made its debut. Almost 50 years later, the late Charles M. Schulz cartoon strip gets an updated version, a 3D $100 million budget production, destined to be a hit targeting all the Peanuts fans past and present.
The most important thing is to keep the loyal fans happy. And Steve Martino's film does that. The CGI generated 3D Charlie Brown looks just like the 2D flat version, and so do all the other characters. These include Charlie's beagle dog, Snoopy, his sister Sally, friend Lucy and the full assortment of characters including Linus, Schroeder, Peppermint Patty, Pig Pen among a few others.
Unlike other animated features in which the hero has to save the world in some form or other - the only world Charlie Brown has to save is his own. He is tired of being old wishy-washy Charlie Brown and wants to be respected and start a new slate. So, when the new neighbour, the little red-haired girl moves in next door, Charlie Brown falls in love. How he gets the girl forms the plot of the movie. It is a simple plot that would satisfy Peanuts fans. While he woos the girl, Snoopy fights the Red Baron and wins over his poodle girl, Fifi.
THE PEANUT MOVIE is a collection of all the famous incidents found in all the comic strips and cartoon books published. Charlie flies his kite that gets eaten up by the kite eating tree; Charlie gets advice from psychiatrist Lucy for 5 cents; The Peanuts gang play hockey on the frozen pond; Lucy pines for Schroeder. The only thing appearing missing is Linus' pumpkin patch fascination that is just given one brief mention.
Charlie Brown is voiced by newcomer Noah Schnapp who reportedly watched all the Peanuts TV specials and films to get the sound and mannerisms correct. Other kids fill in the voices of the other members of the Peanuts family. As in the cartoon strip, no adults appear in the film or their words heard. Their words are mumbles. It is a kids world and the audience would expect a family type entertainment similar to the famous comic strip.
Despite its plain story of Charlie Brown's yearning for the red haired girl, there are a few delightful moments like the segment in which Charlie Brown unexpectedly breaks out into a dance and wins the approval of everyone around.
Charlie Brown has never managed to win the approval of the red haired girl in any of the comic strips and TV specials. The only change made to the series is him finally getting the girl, which he does in a very simple and likeable way.
The Peanuts cartoon strip is only mildly funny and not outrageously hilarious like Bugs Bunny or the LooneyTunes. So, the PEANUTS MOVIE is likewise only mildly funny. But Martino's film keeps to the spirit of Peanuts and one cannot go wrong with this sound strategy.
Trailer: https://www.youtube.com/watch?v=El7chqzwKlo
SPECTRE (UK/USA 2015) ***1/2
Directed be Sam Mendes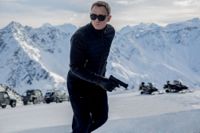 The 4th Daniel Craig Bond film and 24th in the entire series, SPECTRE is a success, both critically and box-office wise, already U.K.'s number one film of all time in opening week grosses.
Every Bond film begins with an explosive action sequence that often is the best one in the movie. In SPECTRE, Bond, James Bond (Daniel Craig) is in Mexico City and prevents a stadium bomb disaster after an exciting helicopter fight in midair. Then he is off to Rome, where he meets Lucia Sciarra (Monica Bellucci), the beautiful and forbidden widow of an infamous criminal. Bond infiltrates a secret meeting of the sinister organization known as SPECTRE. In London, Max Denbigh (Andrew Scott), the new head of the Centre for National Security, questions Bond's actions and challenges the relevance of MI6. Bond then seeks Madeleine Swann (Léa Seydoux), the daughter of his old nemesis Mr White (Jesper Christensen) and tackles Spectre headed by Oberhauser (Christophe Waltz).
The film re-introduces the villain Blofeld (Christoph Waltz), head of Spectre. Blofeld was introduced before in the old George Lazenby Bond film ON HER MAJESTY"S SECRET SERVICE and YOU ONLY LIV TWICE played by Telly Savalasand Donald Pleasance respectively. His snow white cat is also present, which would delight die hard Bond fans.
Daniel Craig's Bond is the most serious Bond of all. But his Bond films were equally serious. All of the Bond girls killed, and in the film, Bond mourns for them. As in all his films, he hardly smiles - and he smiles perhaps just once in SPECTRE. The result is as expected, another serious Bond film, though the script attempts to lighten the film with comical banter between Bond and Swann and between him and 'Q'.
The script, credited to 4 writers, has a plot that ties in the 3 past Bond films (CASINO ROYALE, QUANTUM OF SOLACE and SKYFALL), something not done before. The film's first segment has Bond on a rogue mission to Mexico City from a message from the Late 'M' (Judi Dench) who died in SKYFALL. The script also references the past villains such as Le Chiffre (Mads Mikkelsen) and his past girls like Vesper Lynd (Eva Green)from CASINO ROYALE. The script plays with a few changes, such as a black Moneypenny (Naomie Harris) who sleeps with a man and a new 'M' (Ralph Fiennes) and a young 'Q' (Ben Winshaw). The good polished script also delivers perfect grammatical dialogue, an example can be learnt from the one scene in which Bond is told that he could either die trying to save Swann or live and forever regret it. He is told that he had a choice - which is one choice (he chooses once) not two choices, a grammatical error written into countless scripts and also mis-used to no end in the present. Bond saves the world in a different way in the information age.
But it is the Bond action sequences that eventually make the film. The film's best segment is the hand-to-hand combat between Bond and assassin Mr. Hinx (Dave Bautista), one that is almost as good as Sean Connery's fight as Bond with Mr. Sakata in GOLDFINGER. There is the typical car chase, this time on the streets of Rome.
Sam Smith's title song the weak 'Writing's on the Wall' lacks the bite of previous Bond hits like Adele's SKYFALL or Shirley Bassey's GOLDFINGER.
It has been reported that this is Daniel Craig last role as Bond, and also the last Bond collaboration between Sony Pictures and MGM. SPECTRE is also reported to be the second most expensive film ever made at a budget of $300 million. So far, the film has broken box-office record of all previous Bond films wherever it has opened (SPECTRE has opened around the world before North America) so, it should yield a good profitable return. SPECTRE will definitely not be the last Bond. Hopefully Craig will change his mind and return as Bond, and if not lets hope the new Bond will be as good as all the others, all of whom have not disappointed.
Trailer: https://www.youtube.com/watch?v=LTDaET-JweU
SWIFT CURRENT (USA/Canada 2014) ***
Directed by Roland Joffe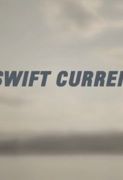 A disturbing and essential documentary on child abuse opens the Rendezvous with Madness Film Festival on November the 6th. The perpetuator is ex-coach Graham James, a now-infamous sexual predator whose behaviour was abetted and ignored through two Western League coaching stints and one in Europe. The subject of the doc is one of his victims, Sheldon Kennedy.
Sheldon Kennedy, a National Hockey League player whose self-destructive behaviour (alcohol and substance abuse) finally made sense when he came out to the world as a survivor of sex abuse at the hands of James, his coach with the Swift Current Broncos.
Kennedy talks at length to the camera, bearing all his most intimate secrets of the past as well as his life with wife and daughter. This is interspersed with archive footage of Kennedy in the rink. Other interviewees include his parents, brother, wife as well as other victims. Light is also shed on Graham James who is currently in hiding.
Joffe has created an absorbing documentary showing the social impact of abuse. Whether child abuse or any other abuse, the clear message is to come out and let the facts be known so that the evil and madness can be stopped.
WORLD PREMIERE
Opens the 23rd annual
Rendezvous With Madness Film Festival
November 6, 2015
7:45 p.m. screening
BLOOR HOT DOCS CINEMA – 506 Bloor St. W.
Tickets can be purchased by telephone between 10 a.m. - 7 p.m. at 416-599-TIFF(8433) or toll free at 1-888-599-8433,
online at www.rendezvouswithmadness.com,
or in-person at the TIFF Bell Lightbox, Reitman Square, 350 King Street W from 10 a.m. – 10 p.m.
About Rendezvous With Madness (RWM)
The first festival of its kind in the world and currently the largest, Rendezvous with Madness was founded in 1993 and is produced each year by Workman Arts. RWM investigates the facts and mythologies surrounding mental illness and addiction as presented by both Canadian and international filmmakers, as well as by visual and media-based artists. The festival provides filmmakers and artists with opportunities to exhibit work that may not otherwise be seen; facilitates discussion between artists and audiences on these cinematic and media representations; and increases awareness of, and advocacy for, mental health and addiction issues among the broader public. Our 23rd Festival runs November 6-14, 2015, for more information please visit:
THEEB (Jordan/Qatar/UK 2014) ***
Directed by Naji Abu Nowar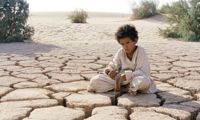 This rare film set in the Hejaz Province of the Ottoman Empire centres on a young Bedouin by the name of Theeb (Jacir Eid) which means wolf. It is coming-of-age, self discovery story but also one in which survival (i.e. his life) is at stake. He has to make life decisions on who or whom not to trust. His teacher is elder brother Hussein (Hussein Salameh) who ends up dead while doing what is right helping a British soldier (Jack Fox). The First World War is also raging in Europe while the Ottoman Empire is coming undone and the Great Arab Revolt brewing. The film is beautifully shot on location against the ravishing desert landscape of Wadi Rum and Wadi Araba. The film just Nowar the Best Director Award at the Venice film festival.