06
Nov
2015
Details

Category: Movie Reviews
Written by Gilbert Seah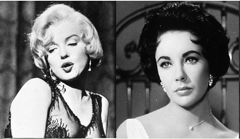 TIFF CINEMATHEQUE PRESENTS - LIZ AND MARILYN
TIFF Cinematheque presents - classics starring Marilyn Monroe and Elizabeth Taylor. In conjunction with the Andy Warhol exhibit currently going on at the TIFF Bell Lightbox, TIFF presents a season of Hollywood Classics spotlighting two of Andy Warhol's greatest Pop Art inspirations — Marilyn Monroe and Elizabeth Taylor . The screenings include classics as Some Like It Hot, A Place in the Sun, Gentlemen Prefer Blondes and Cleopatra.
The series begins November the 7th and runs to January 2016.
For a complete listing of films, ticket pricing and venue, check the TIFF website at
http://tiff.net/fall2015-cinematheque/liz-and-marilyn-black-and-white-in-colour
Both actresses have their comedy and dramatic periods. Taylor did a few comedies including the awful THE BLUEBIRD OF HAPPINESS, which is not screened here. But Monroe excelled in her comedy while Taylor in her dramatic roles. Taylor swung to the other side from screen beauty to boozing bitch after her second Oscar win in WHO'S AFRAID OF VIRGINIA WOOLF? She followed this role with similar bitchy roles in BOOM, REFLECTIONS IN A GOLDEN EYE and SECRET CEREMONY, all favourite films of mine.
Both have attracted famous directors as well. Taylor worked with Mike Nichols, John Huston and Joseph Losey while Monroe with Otto Preminger, Billy Wilder and Howard Hawks. The series will be a nostalgic walk down memory lane.
CAPSULE REVIEWS OF SELECTED FILMS:
CAT ON A HOT TIN ROOF (USA 1958) ****
Directed by Richard Brooks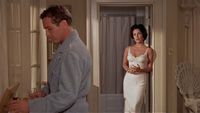 Taylor plays a southern belle in Tennessee William's CAT ON A HOT TIN ROOF, complete with southern accent, the story of dying plantation millionaire Big Daddy (Burl Ives)'s favourite son, Brick (Paul Newman) and his tempestuous wife, Maggie (Taylor). Brick has broken his leg in a drunken spree and is an unrepentant alcoholic after the death of his football friend, Skipper. Brick and Maggie are unable to give Big Daddy a child unlike his brother Gooper (Jack Carson) and his fecund wife, Mae (Madeleine Sherwood) who have 5 loud and irritation children. The performances are what makes this adapted play so memorable; the best belonging to Ives as Big Daddy. On the negative side, the film never comes to terms with Brick's homosexuality, the homosexuality just brushed away though it is clear that there is something going on between Brick and Skipper. But that was the time of 1958, and things would have been different now for a play with the same theme. Still CAT ON A HOT TIN ROOF remains one of the best dramas about a dysfunctional family.
Trailer: https://www.youtube.com/watch?v=TWsG_Qj1wUo
Screening Nov 22
RIVER OF NO RETURN (USA 1954) ***
Directed by Otto Preminger, Jean Negulesco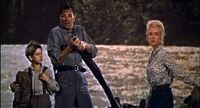 A western directed by Otto Preminger with Marilyn Monroe singing a number of songs with a guitar is as good enough reason to watch this strange movie. The film follows the adventures of farmer Matt Calder (Robert Mitchum) after he returns to his 19th-century Pacific Northwest gold rush town and retrieves his adolescent son, Mark (Tommy Rettig). Meanwhile, Singer Kay (Marilyn Monroe) is heading downriver with her boyfriend, Harry (Rory Calhoun), to explore a potential gold claim. When their raft sinks, Harry robs Matt of his gun and horse to continue without Kay on land. Sailing downriver toward the claim, the trio plan their revenge. Mitchum spews funny one-liners to no end, while portraying the famed father figure as an all action hero, crack-shot and all. The river scenes with the raft tossed along the torrid currents are exciting enough to make this feature an entertaining adventure.
Trailer: https://www.youtube.com/watch?v=RSaI1CJPwEY
Screening Jan 5, 2016
SOME LIKE IT HOT (USA 1959) ****
Directed by Billy Wilder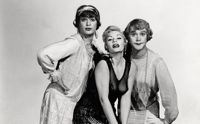 This is the film that when made, had scathing reports of Marilyn Monroe on the set. For example, Wilder had to do 47 takes before she could say her simple line "It's me, Sugar!" correctly. But Monroe is perfect in her singing scene playing the ukulele. Jack Lemmon and Tony Curtis are in drag almost the whole of the movie playing pals playing in an all female band in a bid to escape being killed by a mob after witnessing a killing. Curtis falls for Monroe while Lemmon nominated for a Best Actor Oscar, (super great and funny pretending to be a woman) is wooed by billionaire Joe E. Brown who is equally funny. SOME LIKE IT HOT is one of the funniest films ever, with laugh-out moments almost very minute. The last scene with Brown and Lemmon in drag on the boat is now classic. The film was nominated for a slew of Oscars including Best Picture, Director and Script by Wilder and I.AL. Diamond.
Trailer: https://www.youtube.com/watch?v=gBooNgxCm20
Screening: Nov 7
WHO'S AFRAID OF VIRGINIA WOOLD? (USA 1966) ***** TOP 10
Directed by Mike Nichols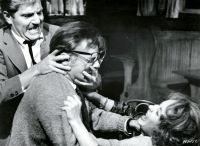 The film in which all 4 leads were nominated for an Oscar with Elizabeth Taylor and Sandy Dennis coming up winners. The film was also nominated for Best Picture, Best Director (Mike Nichols) and Best Screenplay (Ernest Lehman). It also won for Best Cinematography (Haskell Wexler) and the film shows. Based on the famous play by Edward Albee, this is a play that every actor covets a role in. It is a night of fun and games for George (Richard Burton) and Martha (Elizabeth Taylor). They return home after a Saturday evening dinner all boozed up and attack each other relentlessly. They invite a young couple (George Segal and Sandy Dennis) to join in their horrid games. The night escalates to genuine horror as secrets released and cruelty prevails. There are classic quotes such as the words uttered by Martha when they first enter their home: "What a dump!", and to George: "You make make me puke!". Sandy Dennis also does a star turn especially 'dancing like the wind' in a hilariously drunken scene in a bar. This is Elizabeth taylor at her boozy, botchy and camp best. A must-see. If you have not seen this, you are really missing out. I have already viewed this film 5 times including the time when it first came out.
Trailer: https://www.youtube.com/watch?v=hZEKQnMCze8
Screening Nov 8