20
Nov
2015
Details

Category: Movie Reviews
Written by Gilbert Seah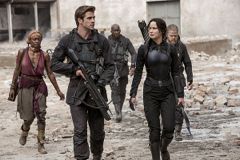 Opening this week are THE HUNGER GAMES: MOCKINGJAY PART 2 and THE NIGHT BEFORE. If Hollywood films are not your cup of tea, other films opening include I SMILE BACK, BROOKLYN and MAN UP. Two super documentaries DRONE and PEGGY GUGGENHEIM: ART ADDICT are worth a look.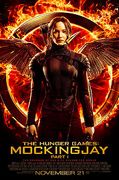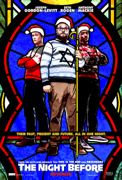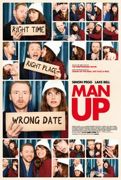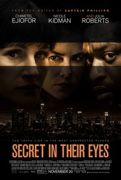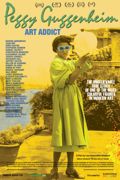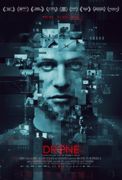 FILM REVIEWS:
BROOKLYN (Ireland/UK/Canada 2015) ***1/2
Directed by John Crowley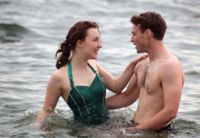 The luck of the Irish! Quiet Eilis (Saoirse Ronan from HANNA and ATONEMENT) lands the opportunity to lead a better life as an immigrant in Brooklyn. At first lonely, she then meets an Italian boy, Tony (Emory Cohen) and marries him quietly before visiting her homeland due to the sudden death of her sister, Rose. Torn between looking after her mother, a new beau (Domhnall Gleeson) and her marriage to Tony, she must decide whether to stay or return to her husband.
John Crowley's (ABOUT A BOY) film, adapted by Nick Hornby (AN EDUCATION and ABOUT A BOY), based on Colm Tóibín's novel is exquisitely shot and almost perfect in every way, looking something very close to BBC's Masterpiece Theatre. Everything from the boarding room dinner meals, to Eilis' man troubles and solutions are all too well staged. The film is almost too perfect in its execution - nothing really wrong with that, as the film is entertaining enough, but there is hardly a surprise or shock which sometimes is needed to jolt a audience out of its complacency.
Shot in Montreal standing in fro Brooklyn and the Irish town where Ronan is from.
Trailer: https://www.youtube.com/watch?v=4IM1XhTxPAE
DRONE (Norway/USA/Pakistan 2014) ***1/2
Directed by Tonje Hessen Schei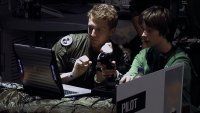 Can ex-President George Bush be more hated? Can the U.S. after Guantanamo Bay violate more human rights? Can the U.S. kill more innocent people on the pretext on halting terrorism? One would hope that the answer to these questions would be a 'no', but DRONE, the new English language documentary from Norway proves otherwise.
There have been many films on drones including one called DRONES, the last one being the fictional film with Ethan Hawke called GOOD KILL. But DRONE is the only one that demands to be seen. Why? Because DRONE has a human story that needs to be told.
DRONE looks at the covert CIA drone war. Through voices on both sides of this new technology, DRONE reveals crucial information about the drone war, primarily in Pakistan and offers unique insights into the nature of drone warfare. As in documentaries of this nature, it incites the wrath of its audience for whatever injustice covered, shows what can be done and leaves the rest to the audience and the world.
There are three heroes in the film, the first obviously being the writer/director Schei (actually a heroine as Schei is female) of the documentary. The other is British activist and humanitarian Clive Stafford Smith, which the camera follows around Pakistan championing the course. The third unlikely hero is the ex-drone operator Brandon Bryant who is brave enough to shed light on what it is like to kill innocent people from a distance - a case of point, click, kill. He confesses on camera that he has killed over 500 people in this manner and of these how many are actually bad people. He says he cannot live with it and often would rather take a bullet to his brain for what he describes himself as a worthless piece of s***. But this hero ends up testifying at the U.N. revealing the inhumanity of U.S. drone operations. The film compares him to being labeled a traitor (as in Edward Snowden) for being a whistle blower going against the U.S. military.
But other heroes demanding mention include Shahzad Akba, a Human rights lawyer, Founder of Foundation for Fundamental Rights and Noor Behram, a journalist photographer in Pakistan, human beings risking their lives to tell the story.
The film also questions the psychology of drone warfare. The psychology of distance is brought into focus where distance equals indifference. It is so much easier to kill from a distance. And the U.S. is doing just that now without having to sacrifice any ground troops.
But Schei goes a bit far to say that President Obama dismantled Guantanamo Bay because he knows that he no longer needs to hold suspects but can kill them using drone warfare. But one can understand Schei's anger at this point. But she goes on to show that it is not only the U.S. but 87 countries in total that condone such warfare.
What Americans do not realize is the awful truth that "There has never been any technology of warfare that isn't ultimately adopted by ones enemy or enemies." The film quotes the above saying followed by an aerial shot of lower Manhattan. Schei has made her point effective.
Trailer: https://www.youtube.com/watch?v=i43vSC-dTC0
THE HUNGER GAMES - MOCKINGJAY PART 2 (USA 2015) ***
Directed by Francis Lawrence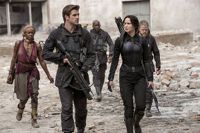 There are a lot of 'finals' in this 4th instalment of THE HUNGER GAMES film franchise. For one it is the final film in the series, the final of the two parts novel on the Games trilogy by Suzanne Collins which the film is based and also the swan song of the late Philip Seymour Hoffman (though his performance was banked before his death). It is also the last blockbuster from Lionsgate, the company whose stock price has soared from the TWILIGHT and HUNGER GAMES films. As the final film, it should break all previous box-office records, as most final films of a franchise does.
The plot for this film is fairly simple. Katniss (Jennifer Lawrence) is to lead the rebels of District 2 and District 13 to invade Panem, liberating its citizens and assassinate the evil President Snow (Donald Sutherland). As this is the last film, the quest is fulfilled.
But the subplots and spin-off side plots are more interesting. One includes a significant plot twist involving the rebel leader (Julianne Moore). The romance between Katniss and Peeta (Josh Hutcheerson) is revived and relevant. "Stay with me.." "Always', efficient dialogue that gets the point across. Still the dialogue could be more polished. Gale (Liam Hemworth) says in one scene: "You got two choices "Enter or flush our the enemies". The same grammatical error occurs here as in many films. (The Bond film SPECTRE gets it perfect with Bond facing 'a choice'.) It is a choice not two choices. But a lot of the dialogue make no sense at all and are there just to give the characters speaking parts.
The special effects with crumbling buildings, firepower and especially the segment where Katniss and gang fight the skeleton things are impressive and better than the previous films.
The entire Katniss gang is present in the film, which should not disappoint fans. In her fight, Katniss is again teamed with a group of her closest friends – including Gale (Hemsworth), Finnick (Sam Claflin), Cressida (Natalie Dormer) and Peeta (Hutcherson). Other characters like her fellow victors, Johanna (Jena Malone), Haymitch (Woody Harrelson), and Beetee (Jeffrey Wright) who control most of Panem are also present.
One cannot complain about the performances, with many in the cast like Lawrence, Moore and Hoffman already Oscar winners. But one would not expect really stellar turns in a teen action film.
There is no 'hunger games' in this film. The only one Katniss has to engage in is the one last challenge to win President Snow's "game" - to conquer the Capitol at the risk of losing her friends and loved ones.
The film runs 2 hours and 10 minutes, but the film, thankfully moves fast. MOCKINKJAY PART 2 contains more story and brings closure to the series. Teen fans should not be disappointed as the film has what is expected and a bit more. Others, like adults more interested in deeper cinematic fare will still be left wondering why THE HUNGER GAMES is so popular among teens.
Trailer: https://www.youtube.com/watch?v=KmYNkasYthg
I SMILE BACK (USA 2015) **
Directed by Adam Salky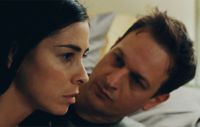 The feel lousy film of the year, I SMILE BACK is a film that focuses on the self destruction of a middle aged housewife who attempts one last attempt at redemption.
For an 85-minute film, the film is full of incidents, which unfortunately does not reveal more of her character but enforces it. In the film's beginning five minutes for example, the audience witnesses Laney Brooks (Sarah Silverman) naked bearing her breasts, having sex doggie style, snorting cocaine, talking trash during her family and husband Bruce's (Josh Charles) dinner and rejecting the pet dog given to her.
Based on the book by Amy Koppelman and adapted to the screen by her and Paige Dylan, this second feature by Adam Salky (DARE) follows the downward spiral of Elaine Brooks. Difficult to reason why as she has a loving, steadfast husband, two terrific kids, Janey and Eli and a comfortable suburban home. She has everything going for her, yet she's putting it all in danger. Between dropping the kids off at school and doing the shopping, she does her trash including regular sex with her husband's best friend, Donny (Thomas Sadoski) who is about to become a father. When she can no longer hide her addictions, she agrees to go into rehab, but her too-brief stay isn't enough to alter a lifetime of self-medication or to heal the deep psychic wound underlying her wild behaviour. Laney is on the road to recovery, but how far can she go without a map when temptation waits at every turn?
Silverman's performance is not bad though not as stellar as most critics have praised. It is more of a brave performance in which Silverman is willing to discard her comedic roots - there is hardly a funny moment by her - and bare all, literally, to create her dramatic role. But the film suffers from the limitation of the book, not going into more depth of its main character. The source of Laney's troubles is hinted as coming from her father, who is having a few problems of his own. But it is not a convincing one for a woman who has it all destroy herself to this degree. The film's also hints at some mental problem of hers, but she is portrayed as a pretty sane person who is just uncontrollable.
The open ending leaves the audience undecided as to whether Laney has redeemed herself or whether she is a total lost case or whether she will be given a last chance by her husband who just looks on. One could also argue that it is a cop-out ending.
Though the film is a frank account of a woman's struggle to get back on her feet, it is hard for the audience to sympathize with Laney's character given the circumstances laid upon her by the novel and script. The script does not compromise, which in this case is both a good and bad thing.
Trailer: https://www.youtube.com/watch?v=gTRqt4s64SE
MAN UP (UK/France 2014) ***1/2
Directed by Ben Palmer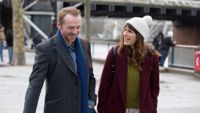 I am not one for romantic comedies. In fact romantic comedies is the least liked of my film genres. Worst still is one that features an insecure occasionally annoying, self-destructive female protagonist. But MAN UP which is all of these, turns out to be a winning entertaining feel-good movie.
The film is directed by Ben Palmer, famous for the INBETWEENERS, the full length movie and the TV series. For those unfamiliar, the INBETWEENERS is a British teen comedy series, never released in North America, that became a bit hit in Britain. (The Inbetweeners are A-level students who are not geeks or the jocks but the ones that fall in-between.) I have seen the first few of the series and they are very funny with a keen eye of observation of everyday life, a characteristic also present in MAN UP, which is the reason it works so well.
Based on a screenplay by Tess Morris, the film follows a single 34-year-old woman, Nancy (Lake Bell), who after being mistaken for a stranger's blind date, finds the perfect boyfriend in a 40-year-old divorcee, Jack (Simon Pegg). She keeps the truth from him pretending to be Jessica (Ophelia Lovibond). As in all romantic comedies, the obstacle (in this case, the truth) almost prevents the couple from the happy ending but love eventually triumphs all.
The film's distracting subplots involve Nancy missing her parents' anniversary while going on her unexpected date. On Jack's side, there is the meeting at a bar of his ex-wife and boyfriend. Though all these might sound frivolous, the incidents are blended in appropriately and with lots of humour. Another winning ploy involves the introduction of the character of Nancy's old high school stalker fling, Sean played hilariously by Rory Kinnear. Rory is the son of actor/comedian Roy Kinnear (JUGGERNAUT), showing off his dad's talent for comedy.
An added bonus is the film's recognizable shooting locations in and around London. These include Soho, the trendy South Bank among others.
Besides the apt direction and bright script, it is the chemistry between Bell and Pegg that makes the film tick. They are able to depict both a loving and arguing couple, but either way, one which the audience cannot take their eyes of.
Trailer: https://www.youtube.com/watch?v=4QgPlqoxu4M
THE NIGHT BEFORE (USA 2015) ***1/2
Directed by Jonathan Levine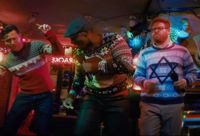 THE NIGHT BEFORE is a Christmas movie opening way before Christmas in November. Judging from sun past movies, these early festive offerings are usually quite bad. Thankfully, THE NIGHT BEFORE does not fall into that category. It is a film smart enough to keep the tiding of good cheer and messages low and uninhibited humour alive.
THE NIGHT BEFORE refers to the one before Christmas when three friends Ethan (Joseph Gordon-Levitt), Isaac (Seth Rogen), and Chris (Anthony Mackie) make it an annual tradition of drunkenness and debauchery. Now that they're entering adulthood, the they make this the last night of the tradition. One of their quests in the past is to find the ultimate party of parties - the Nutcracka Ball. Ethan happens to find three tickets, steals them and the three find themselves there in the film's hilarious climax.
Co-written by Evan Goldberg (THIS IS THE END) and director Jonathan Levine, among others, the film reunites Levine with Gordon-Levitt and Rogen since their hit film 50/50, a comedy about dying from cancer. So while the laughs are aplenty, one might expect a curve ball of drama thrown in. But thankfully, the film is more hilarity than drama with lots and lots of high jinx from the three friends. The only message in the film is the importance of friendship.
The film has an impressive cast of cameos that include James Franco and Miley Cyrus who croons an off-coloured song. These two are willing to join in the naughty games. Michael Shannon has a great supporting role as the trio's drug dealer who has a secret identity, revealed at the end of the film.
But the prized performance comes from Seth Rogen who has never been funnier. He gets too high on the drugs given to him as a reward by his wife, Betsy (Jillian Bell). His character, Isaac has no clue where he is at or what he is doing during half of the movie - and he provides the film's biggest laughs, the best one in the midnight mass segment. Gordon-Levitt plays the straight role of the hapless lover and Anthony Mackie provides good back-up. Mindy Kalin is surprisingly funny too as Sarah, the girl taunted by the over-high Isaac.
The Christmas film also blends in the Catholics, the Jewish Hanukkah and the traditional Christian in their celebrations. These are tied in with the religion of the three friends.
The script is smart enough not to be too goody-two shoes. It is not doubt tempting to have one of the characters, the weed stealing Rebecca (Ilana Glazer) be converted and redeemed for her bad deeds. But she is left as she is a bad girl who in the film ends up teaching Chris a moral lesson.
THE NIGHT BEFORE is hilarious, spirited adult comedy, the type expected by the Rogen gang. Definitely not the typical Christmas family film, and that is a good recommendation.
Trailer: https://www.youtube.com/watch?v=kOBdxkhJvHQ
PEGGY GUGGENHEIM: ART ADDICT (USA 2015) ***1/2
Directed by Lisa Immordino Vreeland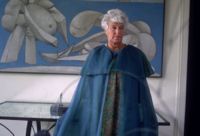 PEGGY GUGGENHEIM: ART ADDICT, a documentary on the grande dame of art is the perfect outing for art enthusiasts. It celebrates Guggenheim, her art collection and her artists who range far and wide. For others less in the know, the film also serves as a valuable education and a beneficial and entertaining journey into the art world.
With more than 30 years since the death of Peggy Guggenheim in 1979, the documentary on Guggenheim by Lisa Immordino Vreeland finally gives her, her due. The documentary is further enhanced by the discovery by the director of the lost tapes of Guggenheim's last interview with Jacqueline B. Weld, who Guggenheim loves to describe as her 'biographer'. When this information is shared with the audience, the film goes right away into 'tape interview' mode where Guggenheim's voice can be heard voice-over. But she serves to put direction into this informative documentary.
Vreeland's documentary questions the lady and her work. Is her art collection the sole reason Guggenheim got so famous or was it her character? The answer is both.
Guggenheim loves colour. Guggenheim loves the love affairs and the men around her. She pines about getting old describing it the worse thing that can happen. She will risk her life for her art collation as proven by the risks she took to get her art out of Europe during World War II. She loves to throw parties with horrid food. But she is a sad soul. Her father died on the Titanic with a final message he wired of going down like a gentleman. Her two sisters both died, one taking the lives of her two children with her, jumping from building. Her own daughter married a drunk artist that led to her suicide. Vreeland shows Guggenheim to be a character that demands attention and one that is desperate to escape the eccentricities of her wealthy family. One would imagine that there be more dirt in the life of Guggenheim. But Vreelan treats her with the utmost respect, often bringing things to her point of view.
Vreeland next shows not only the art but how Guggenheim was an important force in both recognizing the talents in the art world and bringing them to notice in the world, particularly in London, NYC and Venice. Her greatest discovery, in her own words was Jackson Pollock. There are clips of him at work. Others like Motherwell, Picasso, Dali, Rothko and Ernst (whom she married) are included.
Though not directly connected with the subject, Vreehand dishes out a few film clips, though one must confess are a delight to watch. These include a clip of Salvador Dali's design in Hitchcock's SPELLBOUND and a few avant-grade films like Hans Richter's "Dreams that Money Can Buy".
The end credits reveal the huge source of material available to Vreehand for her documentary on Guggenheim. And with this comes a large pack of information dished out resulting in the film being a great artistic outing at the movies.
Trailer: https://vimeo.com/143648329
SECRET IN THEIR EYES (USA 2015) *
Directed by Billy Ray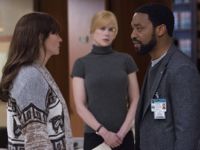 SECRET IN THEIR EYES is based on the 2009 Argentinian/Spanish film of the same name that went on to win the coveted Oscar for Best Foreign Language Film. The title refers to the look in the eyes of the killer. The investigators attend a football game in a huge stadium and identify the killer from the look in his eyes. Sounds incredible for a plot? But that film carried it off believably. In the 2015 Hollywood version, the killer's identity is already known. In the stadium sequence, no eyes are needed. This shows that the filmmakers have no confidence in the material. The result is still an unbelievable film where coincidence after coincidence occur one after another without much effort put in to make credibility believable.
What is left intact in the story involves a team of FBI investigators, Ray (Ejiofor) and Jess (Roberts), and their District Attorney supervisor Claire (Kidman), all of whom are torn apart when they discover that Jess's teenage daughter has been brutally and inexplicably murdered. Thirteen years later, Ray returns to Los Angeles after uncovering a new lead that he feels can permanently solve the case. In the original film, it is not the daughter but the wife of the colleague that is raped and murdered.
There has not been a single worthwhile film Kidman has made in a long while. She is on a run on horrid films. And her acting does not help either. Ejiofor fares no better. The acting of the two is made worse by a script that insists a romance is budding between the two characters. This is a major gamble as it involves an an inter-racial affair that does not pay off. Director Ray seems to be aware of the situation. The supposedly torrid affair takes place with a peck on the cheek and a hand placed over the other's hand. Still these two scenes are uncomfortable enough as they are unbelievable. Julia Roberts looks old in her role as Claire, the mother of the murdered daughter. When Ray says she looks a million years old in one scene, he is not kidding.
For a mystery film, Ray's film is pretty boring. The pacing is poor with too much dialogue happening in the first half hour. One would imagine that the film might at least be on par if not an improvement of the original, which the director would have an opportunity to view. Ray's clumsy use of flashbacks does not help the audience in following the story. For a uncomplicated plot, the film is difficult to follow. The film also glamourizes police brutality.
The stadium chase scene, a highlight in the Argentine film is replicated here. But it is simplified as the original chase coincided with a scored goal, the goal omitted in this version.
SECRET IN THEIR EYES turns out surprisingly boring for a film that contains so many credibility plot holes. In the end, no one really cares about the killer. The audience can only shrug when the real killer is revealed in another unbelievable twist in the plot.
Trailer: https://www.youtube.com/watch?v=N3b0PFCrayE
BEST BETS:
Best Film Playing: ROOM
Best Action: SPECTRE
Best Documentary: PEGGY GUGGENHEIM: ART ADDICT and DRONE
Best Foreign Language Film: GUIBORD S'EN VA T-EN GUERRE (MY INTERNSHIP IN CANADA)
Best comedy: THE NIGHT BEFORE
Best Drama: BROOKLYN