07
Jan
2016
Details

Category: Movie Reviews
Written by Gilbert Seah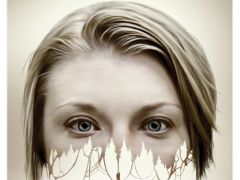 The first week of the new year sees the opening of THE REVENANT and the horror flick THE FOREST. Straight to VOD is the British comedy SVENGALI.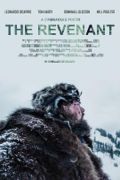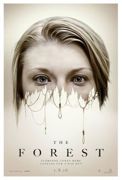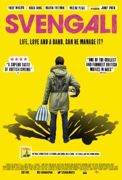 FILM REVIEWS:
THE FOREST (USA 2015) ***
Directed by Jason Zada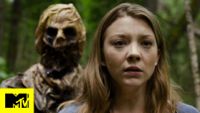 The beginning of January usually sees new low budget films make number one at the box-office. Universal's little horror flick , THE FOREST aims to do just that, and hopefully keep their fantastic 2015 year of box-office hits carried over to 2016.
Twins have always been a favourite pick in the horror genre. Films like Brian De Palma's SISTERS, David Cronenberg's DEAD RINGERS and others like THE OTHER and last year's German GOODNIGHT MOMMY are prime examples. THE FOREST combines the twins story to a haunted forest plot in a relatively scary film about a young woman Sara (Natalie Dormer) who travels to Japan's forest below Mount Fuji to search for her missing twin, Jesse (also played by Dormer but with black hair).
For a ghost story, there is little gore except a stabbing and a few imagined maggots. Director Zada is fond of false alarms to scare the audience out of the seats. These include a homeless man suddenly banging Sara's taxi window in Japan, her dream of little Jesse in the tent screeching at her and scares from a Japanese teenager in school uniform among others.
At its best, the film has genuine cinematic scares. The dark of a forest is already creepy in itself. THE BLAIR WITCH PROJECT was scary enough with its camping segment shot mainly in the dark. Zada utilizes the segment in which Sara sits in the tent in the forest to stay the night waiting for her sister to return, to maximum effect. The use of light and shadows from the burning fire adds to the creepiness. Sara's fall into a huge hole and exploring an underground cave also adds to the film's best moments.
Story-wise, the plot is simple enough. It is a sister's search for her twin in a Japanese forest known as a place where people go to die. A few loose ends could be easily explained. One immediate point that is questionable is character Aiden played by Taylor Kinney (Eoin Macken), who meets Sara. He is supposed to be an Australian journalist in Japan. But he speaks with an American accent. But from the dialogue that specifies Aidan as a traveller, it could be assumed that Aidan is American with an Australian posting. One scene has the Japanese guide tell Sara that in the forest bad things can happen, but they are not real and are all in the head. This is an excuse for other non-explanations in the plot such as Jesse's photos on Aidan's cellphone or Aidan's answer to Sara that Jesse has been dead for 5 days. These could be dismissed as imaginations in Sara's head.
Still, this relatively slow moving horror movie is well scripted by no less than 3 writers. Zada's direction is apt enough and there are sufficient scares - false alarms or real ones.
Do not expect scenic shots of Mt. Fuji or its forests below. The film was actually shot in a National Park in Serbia with an entire crew of Serbians, as can be seen in the end credits. But the cinematography is excellent for a horror flick and the Serbian National Park looks like quite the place to visit.
THE FOREST will definitely make one think twice when camping at night.
Trailer: https://www.youtube.com/watch?v=BDs_DYow7xA
THE REVENANT (USA 2015) **** Top 10
Directed by Alejando G. Iñárritu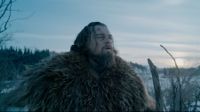 Mexican director Alejandro Iñárritu's (AMORES PERROS, 21 GRAMS, BABEL and last year's BIRDMAN) THE REVENANT is a no-holds barred almost 3-hour wilderness adventure complete with all the violence of the wild west frontier set in the 1820's. If one does not have the stomach for the grisly, avoid at all costs.
The film is based on the life of frontiersman Hugh Glass (Leonardo DiCaprio) based on a 2002 novel of the same name by Michael Punke. The plot of the film can be summarized in one line, remarkable considering the length of the film. Hugh Glass is left for dead by his fellow travellers after a vicious bear attack and subsequently seeks revenge on them for abandoning him.
The story contains a few subplots, like the one involving his quest for revenge. One of his fellow travellers is John Fitzgerald (Tom Hardy), a vicious, hardened criminal who ends up killing Glass's son. Another youth, Andrew Henry (Domhnall Gleeson) is a good hearted drawn into the drama.
The film begins with a 15-minutes attack of the Indians on the fur trappers. It is an extremely violent segment, inspired no doubt by the similar lengthy beginning segment of the D-Day landing in Steven Spielberg's SAVING PRIVATE RYAN. Both sides suffer heavy casualties. Glass, Fitzgerald, his son and Andrew escape with a few others before the crucial bear attack.
The bear attack sequence is no less violent and occurs not once but twice in all its horror. Silly rumours by some press describe the scene as a bear rape but one thing for sure is that there is no love in this attack.
Despite the simple plot, there are a few details that occur so fast that they are difficult to follow. But these are not essential to appreciating Iñárritu's film.
Director Iñárritu is a well respected artist who have proven himself apt at working with different genres including Hollywood drama as in last year's acclaimed BIRDMAN. In THE REVENANT, he workers with cinematographer Emmanuel Lubezki, together creating some of the most stunning images seen on screen this year. One has the men crossing the top of a water fall, another running across the shallow waters of tall trees and another at the film's climax during a chase when an avalanche can be observed in the background. One can question the purpose of these, as the waterfall and avalanche have nothing to do with the story. But Iñárritu has earned his artistic licence to indulge in such excesses. But a few of his traits like the beginning chase camera shots used in AMORES PERROS are duplicated here in the chase scenes in THE REVENANT.
The performances of the entire cast is nothing short of superb. DiCaprio and Hardy excel, and credit should be given to these artists for working under the extreme conditions as shown on screen.
THE REVENANT succeeds admirable in being a stunning looking violet wilderness adventure. The film comes complete with a satisfactory ending, a fight between hero and villain with some spiritual highlights thrown in for good measure.
Trailer: https://www.youtube.com/watch?v=QRfj1VCg16Y
SVENGALI (UK 2013) **1/2
Directed by John Hardwick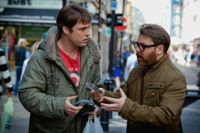 The story of this straight to Video on demand British film is as simple the mind of the lead character who nicknames himself Dixie (Jonny Owen). Dixie leaves his small Welsh mining town for the big city of London. He intends to become the manager of what he thinks is the best band in the world. This he thinks after watching them on Youtube. He brings along to London his long-suffering girlfriend, Shell (Vicky McClure). Things are not that straightforward in the big city but Dixie and Shell manage somehow.
As the ads ask, can Dixie manage a relationship, a band and his life? That is what director Hardwick (mostly British TV stuff) intends his audience to find out.
Hardwick's film has several charms. For one, the lead character, though annoying that he may be at times, wearing the same old disgusting vintage parka and carrying around a Tesco plastic bag, is a loveable lug who always means well. His favourite words are: "I am sorry" uttered with his Welsh accent. It is hard not to feel for a small town boy (big though he may be) moving to London in search of his big dream.
Newcomer Jonny Owen isn't half bad as Dixie. He basically plays himself, a music enthusiast, star and producer of his own internet-based sketches of the same title in real life, which he has expanded for the big screen. But running at 90 minutes, the task becomes massive and different from the execution of short skits on the net. The little jokes and humour fail to sustain, and the one idea film soon runs out of steam. The story is also too predictable but there are a few prize characters such as the fat pop drinking Russian landlady. The camera is fond of showing her ass.
It would be an additional bonus if the band did put out some good songs on film. As it is, the band members are all shown as a lot of arguing misfits.
The word Svengali, the film title, refers to a person who manipulates or exerts excessive force over another. It also refers to a character in the George Du Maurier's 1895 novel made into a film several times called Svengali who hypnotizes and brings to fame a young singer. It is not clear which of the three director Hardwick or writer Owen has fashioned his title from. Dixie manipulates his girlfriend and the band to stardom, though not with excessive force.
The film contains cameos from several TV personalities that North Americans will not be familiar with. Martin Freeman from the three Lord of the Rings HOBBIT films is perhaps the only one recognizable.
It is difficult to envisage huge North American audiences getting too excited about this small British export. Unless one is British staying in North America, in the music business industry, in a struggling band or have Welsh roots, SVENGALI will have little appeal. This film therefore goes straight to VOD (video on demand) skipping the theatres on January the 10th. Myself, I visited Wales 2 years back, which is the main reason this little film attracted me to review.
Trailer: https://www.youtube.com/watch?v=hTlnQWFlxq0
BEST BETS:
Best Film Opening: THE REVENANT
Best Film Playing: THE HATEFUL EIGHT
Best Action: STAR WARS: THE FORCE AWAKENS
Best Animation: THE GOOD DINOSAUR
Best Foreign Language Film: SON OF SAUL
Best comedy: SISTERS
Best Drama: CAROL
Best Comedy/Drama: JOY