29
Mar
2016
Details

Category: Movie Reviews
Written by Gilbert Seah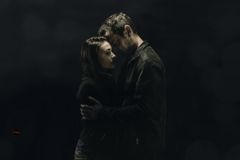 The Canadian Film Festival
A little film festival runs for 4 days from March 30th to Apr 2nd. 9 Canadian films and shorts will run from the opening night and three days. There is also a Masterclass and an Industry Series.
For ticket purchase, check the festival website at www.canfest.ca
Capsule Reviews of Select Films are found below;
20 MOVES (Canada 2014) ***
Directed by Harv Glazer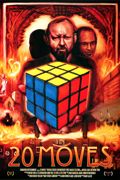 Would you want to see a full length documentary on the subject of he Rubik's Cube? Before the cube took off, many thought that no one would ever touch a Rubik's cube. n the same way as the cube itself, Glazer's film slowly draws his audience into the fascination of the Rubik's Cube like the object itself. The film is quite exhaustive in its treatment, tracing its invention as well as its inventor, the growth in its popularity both on Hungary where it was invented then in the U.S. and then all over the world. Issues like patent rights, girth in popularity as well as decline in popularity are examined. Glazer treats his film in a light and bright spirit, never putting down any individual or organization. The most fascinating thing about the entire history of the Rubik's Cube is the day everything changed. One day, everyone wanted it and the next day no one wanted it. The film is so called 20 MOVES because from the cube's any position, it takes only 20 moves to solve the puzzle. But the most interesting facts about the cube are its construction based on 6 possible moments an 3 different axes or freedom of motion. Not a great movie but one as fascinating as its subject. 20 MOVES will be preceded by the short film SYNAPSE DANCE.
(Screening is Sat Apr 2 at 315pm)
Trailer: https://www.youtube.com/watch?v=vLteE4ciYu8
CHASING VALENTINE (Canada 2015) **1/2
Directed by Navin Ramaswaran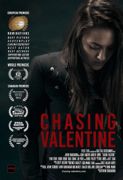 CHASING VALENTINE is a romantic drama about a love-lorn loner, Chase who with the help of his bar-owning buddy meets a hooker named Valentine. Valentine is a girl who does not put out, but dons different identities in satisfying her paying customers. Needless to say, he falls for Valentine. Things going for the film include an unpredictable script, apt camerawork and fluid use of colours in the film's images. But the film is all over the place with the narrative taking no fixed path. Characters also appear and disappear (killed) for no apparent reason with the rest of the audience ending up not caring for the two lovers. Performances are all right aided by Ryan Fisher who has a supporting role and is a real good-looking fellow who should have got the title role of the film. CHASING VALENTINE will be preceded by the short film THE FLOATERS.
(Screening is Sat Apr 2 at 515 pm)
Trailer: https://www.youtube.com/watch?v=lA_cMQpUEns
THE SABBATICAL (Canada 2015) ***
Directed by Brian Stockton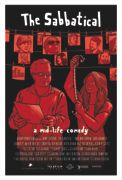 A sabbatical allows an employee to take a break from work to return refreshed. In THE SABBATICAL, a University of Regina professor James Pittman (James Whittingham) is at odds with everyone at work, colleagues and students included as demonstrated in the film's funniest first 15 minutes. He befriends a young free-spirit, Lucy (Laura Abramsen) who helps him find his way back in life. Jaomes' wife, Jillian (Burnadette Mullen) is an oddball, but loveable in a sense. The tim feels like a Woody Allen movie with an older, mature man finding his muse in a younger girl. Fortunately Stockton and Whittingham who co-wrote the film starts the film away from the usual path. The two do not fall in love or have a fling, but remain good friends throughout. The film feels earnest as a result, and one feels for poor James as he slowly finds his way. The film has a odd abrupt ending, but doesn't life go the same way? THE SABBATICAL will be preceded by the short film DIVORCE PHOTOGRAPHER.
(Screening is Fri Apr 1 at 7 pm.)
Trailer: https://www.youtube.com/watch?v=o85Rykyc6K4