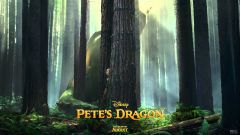 Two polar opposite animated films open this week - Family Disney fare PETE'S DRAGON and the lewd adult SAUSAGE PARTY. Two similar war films based on true events OPERATION CHROMITE and ANTHROPOID also open.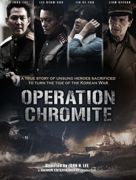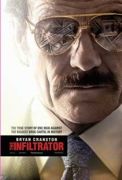 FILM REVIEWS:
ANTHROPOID (UK/Czech/France 2016) **
Directed by Sean Ellis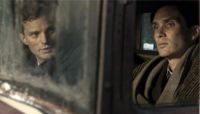 The word ANTHROPOID comes from 'Operation Anthropoid', the real life plan initiated by the Czechoslovakian Government to assassinate one of Hitler's top right hand men, Reinhard Heydrich (aka the butcher of Warshaw) during World War II.
If a film has ever failed because of overeagerness, ANTHROPOID is the one. Despite sharing a few excellencies in certain departments like in costume and sets, the film, co-written directed and photographed (Ellis is both cameraman and cinematographer) has too much in the hands of its director.
Ellis is also not one for subtlety, He wants his audience to feel what is happening. His hand held, jittery camera method used in the end shoot-out climax, with the sound turned up several notches ends up giving the audience a headache more than anything else. To show the hero with trembling hands unable to pull the trigger more than once is nagging the audience. In Hitchcock's torture scene in TOPAZ, no torture need be seen. The tortured were only shown after the torture in each other's arms when the woman whispered the name, barley audibly "Juanita" to Fidel Castro. In ANTHROPOID, as if the tortured man's explicitly shown broken hands broken were not enough, he has to scream out loud "the church", the place where the hidden paratroopers are hiding. The tortured man was also shown the head of his mother in a bucket that was more laughable than scary.
For a film so controlled by its director, it is surprising that the film goes totally out of control in its last 20 minute climatic scene - the takeout in the church by the Germans. It is an extended and tedious scene, where the hero shoots and kills dozens of German soldiers while dodging bullets, grenades and other artillery. The shot of 'Uncle' (Toby Jones), the Resistance Fighter head losing his glasses and clambering to find his dropped cyanide pill before the Germans break down the door is nothing more than cheap theatrics.
It would also be good if the Germans were not always featured as bad guys with no redeeming qualities. In THE EAGLE HAS LANDED, there was a nice touch of a German soldier, part of an invasion in an English hamlet, died saving a drowning girl.
Nothing is mentioned of the priest who harboured the paratroopers in his church or the aftermath of Hitler's retaliation to Heydrich's assassination. Hitler slaughtered at least 1300 innocent Czechs in retaliation. But to be fair to Ellis, he has one scene where "Uncle" warns the two (Jamie Dornan and Cillian Murphy) of their mission: "Do you know Hitler will tear Prague apart? The question is whether Prague is ready to resist Nazi Germany."
ANTHROPOID is not the first film about the assassination of a high ranking official during the War. VALKYRIE, MAN HUNT and the most famous, John Sturges' THE EAGLE HAS LANDED (about Hitler's plan to assassinate Winston Churchill) come to mind. The latter film remains the best of the lot, and though totally fictional is more believable than ANTHROPOID which is based on actual events.
ANTHROPOID finally emerges as an earnest film based on historical facts unfortunately spoilt by its director turning it out to look more like an action flick.
Trailer: https://www.youtube.com/watch?v=blAKCJcXC5c
FLORENCE FOSTER JENKINS (UK/France 2016) ***
Directed by Stephen Frears
As one magazine writer aptly put: Meryl Streep has added one more talent to her curriculum vitae - the ability to sing flat.
Based on true events, the film is based on the character Florence Foster Jenkins (Meryl Streep), an heiress and socialite in New York who owns a music club, the Verdi. She, though ill in health, lives for music, aspiring to become an opera singer with the help of her husband St. Clair Bayfield (Hugh Grant) and her pianist Cosmé McMoon (Simon Helberg). Florence's first words in the film: "Music is my life!" But the truth is that unknown to her, she has generally poor singing ability.
It is no doubt that a large part of the film's humour is derived from Florence' awful singing and the observation of the reactions of those listening to her. Frears' camera relies too heavily on both. The camera lingers on McMoon, Florence's pianist as well as Bayfield's facial mannerisms too much for comfort.
As far as performances go, Hugh Grant stands out extremely well as the loving long-suffering yet cheating husband. Streep delivers another unforgettable performance, maybe even another Oscar nominated one. Simon Helberg (from TV's THE BIG BANG THEORY) is amusing to watch and shines in one key scene. But it is relative newcomer Nina Arianda as the trampy admirer Agnes Stark who steals the show and every scene she is in.
The story has the audience believe that Bayfield is married to Florence but has not consummated their marriage. The marriage bond is still a loving one - aided no doubt by the fact that Bayfield has full access to her wealth. Bayfield has a mistress Kathleen (Rebecca Ferguson) living in Bayfield's apartment that Florence has paid for. When Florence shows up one morning unannounced, the film turns into a bedroom farce, something the British are always good at.
The overlong film has two big climatic plot points. One is Florence's grand performance at Carnegie Hall. Will she be able to perform to the satisfaction of everyone and not be ridiculed? The second is whether Florence will find out the truth about the secret that Bayfield has been keeping from her - that she cannot sing. Director Fears plays the first one out in grandeur and the second using Grant's full acting capabilities.
The film looks and feels like New York City 1944. The vintage cars (used rather sparingly), props, wardrobe and hair help create the atmosphere. Music by Alexandre Desplat is always a pleasure to the ears though his music is clouded by the songs Streep sings.
Despite being a one-joke film with the one joke (Florence's flat singing) stretched out too long, Frears' film is still enjoyable, with sufficient comical distractions.
FLORENCE FOSTER JENKINS is as the ad says, a film that will be enjoyed more for the power of music and the power for one to accomplish more beyond ones means. Those in the theatre and music business will certainly find this film more amusing, being able to recognize all the famous classical operatic songs as well as the travails stars have to go through. FLORENCE FOSTER JENKINS is a feel-good audience film that should delight Streep fans.
Trailer: https://www.youtube.com/watch?v=Uju8XsyXILo
GLEASON (USA 2016) ***
Directed by Clay Tweel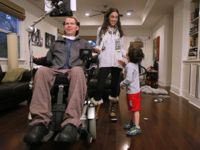 Clay Tweel's GLEASON is a documentary that chronicles the journey of former New Orleans Saints football star Steve Gleason after being diagnosed with ALS at age 34. The doc was assembled from footage taken by Steve's family, friends and caregivers.
Gleason became a local hero after he blocked a punt during the team's first game at the Superdome following Hurricane Katrina – a play that resulted in a touchdown for the Saints and became a symbol of recovery for the city. He retired in 2008 and married New Orleans artist Michel Varisco. Three years later, the ALS news came, just as they discovered that Michel was expecting their first child. Given two to five years to live, he begins recording a video diary for his son.
GLEASON is not the first film made about football injuries. The 2012 Steve James documentary HEAD GAMES told Chris Nowinski's story based on Nowinski's 2006 book by the same name. Nowinski suffered multiple concussions during his career as a football player and professional wrestler, and he has been diagnosed with post-concussion syndrome. Nowinski has dedicated his life to advocating and researching brain trauma. It is no coincidence that Nowinski's work has coincided with the plethora of lawsuits filed by former players alleging the NFL hid information regarding brain trauma.
GLEASON touches the subject of the course of his ALS and hints that it was likely due to football. But nothing more is said of the subject. One can only guess that Gleason's father and him had put in more effort to possible faith healing than to go after the culprits.
The two most almost unwatchable scenes, involve him having to take a shit, aided by his loved ons and caregiver and an argument with him and his father. The father argues that if his son, Steve does not believe in faith healing, he will not be saved, while Steve cries his heart out that he truly believes he is saved regardless. Other ones like Steve's venting on life or his difficulty in breathing are necessary.
But the hero in all this, apart from Steve Gleason achieving Obama's bill on providing speech machines to ALs patients is his wife, Michel. Caring for both their son and Steve at the same time requires the patience of an angel. The most effective scene in the film is the one where the two lie in bed next to each other. Steve is complaining that she ignores him. But the audience can see that she is just tired and wants to be left alone and Steve will not let her. Her tireless patience is nothing short of angelic.
The film features two celebrities, the lead guitarist of Gleason favourite and, Pearl Jam and a glimpse of physicist Stephen Hawking, another victim of ALs.
As described as a warts and all documentary on Gleason's life, the film concentrates more on the warts. GLEASON is a brutal watch with many segments almost unbearable.
GLEASON has won many praises including the Audience Award at SXSW 2016. It is the honesty of Gleason's misery that have captivated the hearts of audiences.
Trailer: https://www.youtube.com/watch?v=WgkQU32XSFQ
THE INFILTRATOR (USA 2016) ***
Directed by Brad Furman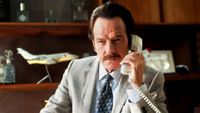 THE INFILTRATOR is a true-life crime thriller based on true events outlined in federal agent Robert "Bob" Mazur's 2009 memoir The Infiltrator: My Secret Life Inside the Dirty Banks Behind Pablo Escobar's Medellín Cartel. Directed by Brad Furman who also made the similar THE LINCOLN LAWYER, THE INFILTRATOR shares the identical gritty, ethereal style.
The film is set in the mid-1980s. Colombian kingpin Pablo Escobar's cartel is flooding Florida with drugs and all the crime that comes with them. Mazur ( Bryan Cranston) is a mild
family man working in U.S. Customs with a wife and two kids. But he begins leading a double life, going undercover as Bob Musella, a slick money-launderer with ties to legitimate business.
Furman takes his audience into a world of penthouses, private planes, stripper clubs, bespoke suits and dining so that a feel of the high life can be 'appreciated'. Two fellow agents (John Leguizamo and Diane Kruger, the latter playing Musella's fiancée) help Mazur while he as Musella deals with a variety of sordid characters including Escobar's right-hand man (Benjamin Bratt).
In real life, Mazur's sting operation led to the indictment of over 100 drug lords and the
bankers who cleaned their money, and to the collapse of the Bank of Credit and Commerce International, one of the world's largest money-laundering banks.
The main flaw of the film is Furman's failure to provide the motive for Mazur's dedication in the undercover operation. In the film, Mazur promises his wife that this will be his last operation. His unrelenting boss (Amy Ryan) expects a lot from her staff and from Mazur, demanding more and more, saying that her staff has not proven their worth. Why would Mazur or anyone for that matter risk their own lives or family for a job that provides no reward or a boss that shows no gratitude?
Despite good actors that Cranston (displaying another acting aspect from BREAKING BAD) and Leguizamo (proving he can play comedy and drama) are, the uneasiness and desperation of the story comes from Furman's direction. The film is evenly spaced with edge-of-the-seat suspenseful segments. One such example is Musella's briefcase bursting open to reveal a tape recorder during a key meeting with the bad guys and another has him and his wife suddenly met with a crime associate in a restaurant during their wedding anniversary. As the camera reveals details in other parts of the film like a clock ticking, Furman keeps the suspense strong. The action sequences like the bike/car shoot out are also excitingly executed.
Furman's film is noticeably short on humour. A bit of relief is however, provided by Olympia Dukakis as Musella's aunt who helps him along the way.
True to life as THE INFILTRATOR is, Furman's film is a brutal watch, in fact too brutal to be classified as entertainment. Furman gets his point across in terms of the gruel drama that Musella had to go through.
Trailer: https://www.youtube.com/watch?v=N7_M4hjXW1I
Trailer: https://www.youtube.com/watch?v=blAKCJcXC5c
OPERATION CHROMITE (South Korea 2016) **
Directed by Lee Jae-han (John H. Lee)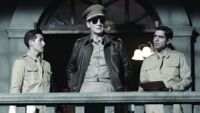 In order to appreciate the film, a bit of Korean/American history is required. The first is a knowledge of the Battle of Inchon.
The Battle of Inchon was an amphibious invasion and battle of the Korean War that resulted in a decisive victory and strategic reversal in favour of the United Nations. The operation involved some 75,000 troops and 261 naval vessels, and led to the recapture of the South Korean capital of Seoul two weeks later. The code name for the operation was OPERATION CHROMITE, the title of this film. Though not seen in the film, the epic battle began on 15 September 1950 and ended on 19 September. The battle ended a string of victories by the invading North Korean People's Army (NKPA). The United Nations and South Korean forces were commanded by General of the Army Douglas MacArthur (Liam Neeson) of the United States Army. MacArthur was the driving force (heavily emphasized in the film) behind the operation, overcoming the strong misgivings of more cautious generals to a risky assault over extremely unfavorable terrain.
The plot of the film has General Douglas MacArthur and 8 South Korean troop members led by a South Korean Navy Lieutenant (Lee Jung-Jae) carry out a covert "X-ray" operation. The "X-ray" must succeed in order to carry out "Inchon" Landing Operation. The film concentrates of the X-ray operation and not the Battle of Inchon.
Nothing much is said of this covet X-ray operation in the history books, so a lot of the action going on in the film is likely made-up by the script which takes liberties to create a big budget action film. Extra sentiment is provided whenever possible for example in one scene, by one of the soldiers in the X-Ray operation meeting up with his wife and baby son. General MacArthur also adds his spill on how it is to grow old and hold on to ones principles.
The action segments (chases through the city amidst machine gun fire) are exciting enough but they tend to undermine the reality of a film based on historical events. The segment set on the eve of September 15 to secure a lighthouse, however, is clumsily done as it is hard to see what is going on in the dark of night.
OPERATION CHROMITE is more an action movie than a film based on historical events. The background of the film is the history lesson. Other than that, the group of men that have gone on fighting to make the Battle of Inchon and their exploits are hardly plausible. A parallel can be drawn of the about to be released ANTHROPOID on the real assassination of Rienhard Heydrich.
North Korea would be flabbergasted with premise, story and delivery of this South Korean propaganda piece. The film has already broken South Korean box-office records with an opening weekend box-office gross of $18.5 million on its $15 million production. South Koreans love the film. But the North Korean state-run outlet Uriminzokkiri called the film a product of "ridiculous bravado from ignorant lunatics".
That said, OPERATION CHROMITE is a pretty bad war film. But for less discerning moviegoers who like that action heroes to be true to life, this film will be a hit, as already proven by the film's box-office success.
Trailer: https://www.youtube.com/watch?v=SMzLda9vTTU
PETE'S DRAGON (USA 2016) **
Directed by David Lowery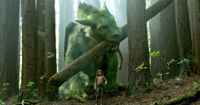 Like Disney's last flop THE BFG directed by Steven Spielberg, this reboot of the live action Helen Reddy PETE'S DRAGON is a strong on special effects blockbuster fantasy lost in its special effects.
From the very start of the film, the audience sees young Pete (Oakes Fegley) in a car with his parents on his first camping adventure. "What does 'adventure' mean"? Pete questions innocently - the perfect question in a family film. Then, there is the overdone dialogue like the boy being told that he is he bravest person his mother knows. Pete is an orphan who meets his protective dragon. Disney's version of death is a hazy slow-motion flying of things in the car as it crashes and kills Pete's parents.
Pete lives 6 years in the woods with Elliot the dragon till he is discovered by ranger Grace Meecham (Bryce Dallas Howard). Robert Redford plays Grace's father who claims he has seen a dragon in the woods when he was young. The film is set in the 80's for no reason except that the original film was made in 1977.
The 1977 version and this version is largely different. The fishing community that adopts Pete is replaced by a hostile timber community. While the original was playful with songs and oddities which is a good sign for Disney's formulaic label, this reboot is sentimental brown stuff.
More unbearable cutesy bits follow. If the dragon doesn't fall from the sky to make funny faces, Elliot the dragon has this amazing cute look upon seeing a butterfly for the first time. Actors Robert Redford and Bryce Dallas Howard have to constantly don astonished looks on their faces.
PETE'S DRAGON is fantasy given a realistic treatment. But the story is unimaginatively predictable and formulaic. From the very point Elliot, the dragon is captured, the audience can tell what is to happen next. Add in silly songs at all the inappropriate moments, unbearable cute bits and you have the perfect formulaic Disney movie - the sentimental feel-good film I always try to avoid.
PETE'S DARGON is director's Lowery's first big budget movie. Disney is good for recruiting talents like Lowery who will deliver their big beget formulaic and unimaginative films. Another example is Asian American Justin Lin who broke into the film scene with his breakthrough BETTER LUCK TOMORROW. Disney got him to make his biggest dud, ANNAPOLIS followed by the unimaginative FAST AND FURIOUS franchise.
But PETE'S DRAGON has its charm. That is if you are around the age of 6, the age of the kid and enamoured by fairy tales like befriending a giant dragon. Like the BFG where the girl has a big giant as her friend, the stories lead nowhere except to predictability land. At best, PETE'S DRAGON looks like a poor man's version of E.T. At other times, it is cutesy Disney material aimed at the family and kids and ends up nothing more than a bore. There was a screening clash with this film. I should have gone to see SAUSAGE PARTY. At least that lewd film would have had more imagination.