The Toronto International Film Festival (TIFF) runs from Sept 8th - 18th. The King Street stretch between John and University will be closed once again for the festivities. Lots of stars, lots of movie, lots of glamour!
This reviewer usually sees about 80 plus films during the period. Keep checking the website for updated capsule reviews.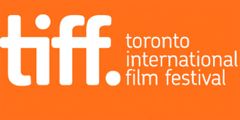 Check this section for updated Capsule Reviews. Average of 5 new reviews per day.
CAPSULE REVIEWS:
APPRENTICE (Singapore/Fr/HK/Germ/Qatar) ***
Directed by Boo Junfen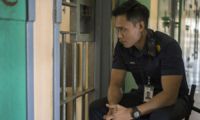 Singapore is not a country known for its films. When I immigrated from Singapore in 1984, there was no film industry and no feature films on record. TIFF is the only chance I get to watch films from my birthplace and the films have been consistent in quality - to my pride. APPRENTICE is the second film by Boo which premiered in the Un Certain Regard section at Cannes, the first one being the excellent SANDCASTLE which I had seen here at TIFF years back. APPRENTICE is a family drama of another kind and the film is again one about the search of identity. Correctional officer Aiman (played by a brooding Fir Rahman) is ready to do everything it takes to be transferred to the death ward of Singapore's highest-security prison. His ambition to become apprentice to chief executioner Rahim (Wan Hanafi Su) is not only professional; it's born of Aiman's unspeakable desire to reconnect with a past that haunts him. (Airman's father was executed by Rahim). Airman finally gets his wishes as the film's drama reaches its climatic pitch. A slow burning but effective and absorbing drama shot in both English and Malay with a dose of Mandarin.
Trailer: https://www.youtube.com/watch?v=AxY3zZCqeTw
THE AUTOPSY OF JANE DOE (USA 2016) **
Directed by Andre Ovredal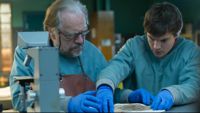 Norwegian bad boy Andre Ovredal (THE TROLL HUNTERS) returns with a gruesome horror shocker set in the basement of a house that doubles as a crematory and morgue. It is an old family business of father (Brian Cox) and son (Emile Hirsch), a closely knit family. The two get along (not unlike most movies that would add tension here) and they help each other out. They have to when the local sheriff brings in a dead body of an unknown woman (they call Jane Doe) for an autopsy. The story does not make much sense nor the goings-on with the explanations given. Director Ovredal knows how to shock his audience though. Using false alarms and things that go bump and tinkle in the night, the audience will be scared half to death if not already grossed out. It is also good to see good actors like Cox and Hirsch in a horror film.
Trailer: https://teaser-trailer.com/movie/the-autopsy-of-jane-doe/
L'AVENIR (THINGS TO COME) (France/Germany 2016) ****
Directed by Mia Hansen-Løve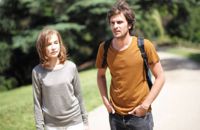 Director Hansen-Løve's (LA PERE DE MES ENFANTS, UN AMOUR DE JEUNESSE, EDEN) latest feature is again a film about life and living. Like in the other 3 films mentioned, her protagonist undergoes a major change in life in the midst of the movie. Nathalie (another excellent performance by Isabelle Huppert) is a dedicated and demanding teacher, wife, and mother whose life is jolted when her husband of many years leaves her for another woman. As her life slowly crumbles (she loses her publications as well), Nathalie slowly adapts using her background in philosophy. Nathalie is not as assured and confident as she is in the past. Her black, obsess cat, Pandora stands also as a metaphor for her life. But Nathalie, at least finds an unlikely friend in a former student, the radical young communist Fabien (Roman Kolinka). The film is also beautifully shot in Normandy in a beautiful vacation house where the tides waters of the sea come into the backyard (my personal dream home). The musical score ranging from classical (Schubert) to folk (Woody Guthrie) is marvellous. There are lots more to relate, reference and to enjoy in Hansen-Løve's film such as a short clip seen of her husband Olivier Assaya's film in one scene. As in all of Hansen-Løve's films, L'AVENIR is an intelligent, handsomely mounted production that is an entertaining and insightful look on life and living.
Trailer: https://www.youtube.com/watch?v=UhErAqJ8HGE
BEAUTIES OF THE NIGHT (BELLAS DE NOCHE) (Mexico 2016) **
Directed by María José Cuevas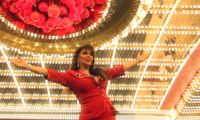 Director Cuevas' documentary on Mexican showgirls (the women who found notoriety by showing a little skin in movies and on TV) follows a few of them, now past their prime, talking about their past glories and present lives. There is nothing special about this documentary in terms of message, research done on the subject or insight on the showbiz industry. It appears that director Cuevas is just as guilty of exploiting these poor girls to make his documentary. The film is also at most times all over the place. For example, Seux talks about her life crumbling like the 1985 Mexican earthquake, and Cuevas provides a still of the earthquake. There is also a bit about Princess Yemel imprisoned for two years. She talks about the horrible treatment there - enough to make any decent person feel uneasy. There are a few moments of interest - as the showgirls' lives are not all dull (with the exception of the born-again Christianity portion) - Cuevas' documentary is quite ordinary - like his showgirls, all of whom are nothing more than normal people given the chance of the limelight.
Trailer: https://vimeo.com/161997817
THE BELKO EXPERIMENT (USA 2016) ****
Directed by Greg McLean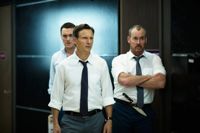 Aussie director (Australians always have their special edgy sense of humour) and scriptwriter James Gunn (remember his super-gross SLITHER?) join forces to deliver the perfect Midnight Madness vehicle, which would get my vote for the Midnight Madness Best Film Award. Office politics turns into a real-life survival of the fittest when a group of co-workers are forced into a sick game of kill or be killed by unknown sinister forces that lock down their building, in this gruesomely funny horror thriller. It at first seems to be an ordinary morning on the job for a group of Americans working for a not-for-profit company in a modern office building in Colombia. After noticing that their Colombian colleagues have not arrived for work, office worker Mike (John Gallagher, Jr.) spots some unfamiliar security guards entering a large hangar nearby. Moments later, an icy voice comes over the building's PA system and calmly explains that the employees must kill a certain number of their co-workers — if not, they will be killed themselves. While the boss (Tony Goldwyn) tries to calm the troops, Mike belatedly realizes that something truly sinister is going on — and when metal doors come sliding down on all the building's exits and windows, it becomes clear that friends and colleagues are now suddenly enemies in a bloody and brutal battle to the death. Even before the action begins, McLean delivers lots of inside office jokes like the isolation of working in a cubicle, sexual harassment and the introduction of new employees. The film is a mix between disaster, sci-fi, horror and comedy which means that the filmmakers have plenty to play around with. In the kill to survive scenario, there is the good guy with all the right motives, the bad boss (handsome Goldwyn doing the villain as he did in GHOST), the unstable psycho, the asshole, the plump good meaning lady and so on. Though I and expected the ending to be a let down, a surprising twist in the story proved me wrong. THE BELKO EXPERIMENT proves to be very violent fun, if one can stomach the violence.
Trailer: https://www.youtube.com/watch?v=9W46xo3AvBA
CHRISTINE (USA 2016) ***
Directed by Antonio Campos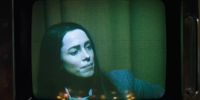 Based on real life on the suicide of Christine Chubbuck (Rebecca Hall) a Sarasota (Florida) news reporter, this realistic but grim account of events leading to her death is a hard watch. "If it bleeds, it leads." - is is the newsroom's unofficial motto for successful news ratings. What begins as an ordinary person's struggle for recognition leads to her downfall after many failures. Director Campos also shows failures in Christine's personal life with her inability to get a date, her lost love with anchorman, George (Michael C. Hall), her virginity and her relationship with her mother, Peggy. It turns out that she lets out all her troubles to work, finally coming head to head with her boss, Michael (Tracy Letts, delivering another winning performance after playing the Dean in INDIGNATION). Hall delivers a knock-out performance especially in the confrontation segment with Letts. Credit also should be given to the creation of the outstanding period atmosphere of the 70's. But one does go away with the feeling that the film has been over-dramatized inan otherwise humourless film. It would be interesting also to watch the documentary on Christine Chubbuck called KATE DOES CHRITINE, also released this year.
Trailer: (none available)
CITY OF TINY LIGHTS (UK 2016) **
Directed by Pete Travis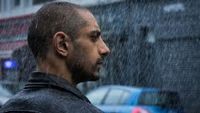 The city referred to in the title is London. And Travis' moody film about a brooding detective is a film noir set in this city. A down-at-heel private eye, Tommy (Riz Ahmed) is drawn into a dangerous world of religious fanaticism and political intrigue as he investigates a missing persons case. (What other cases are there for Private Investigator film noirs?) One day Melody (Cush Jumbo) walks into his office, like the typical classic femme fatale. Her friend Natasha has gone missing. Tommy helps and the rest is the rest of the story. Based on his own novel and writing the script, Patrick Neate shows the solution to the mystery is just as important as the atmosphere created of the city. But Travis' over serious film is too ponderous, with this genre done so much better in countless films. Riz Ahmed's performance, however is excellent as is Roshan's Seth's. Seth plays Tommy's cricket obsessed father who saves the day a the climax.
Trailer: Unavailable
THE COMMUNE (Denmark/Sweden/Netherlands 2016) ***
Directed by Thomas Vinterberg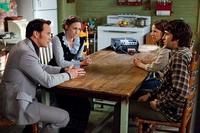 The latest from Thomas Vinterberg (CELEBRATION, THE HUNT) details what happens in a commune Communes were popular in the 70's in Denmark, also the time when the film is set. Vintergberg does not judge the workability of a commune environment but shows both sides of its workings - both good and bad. All this is demonstrated through the downward spiral of a couple Anna (Trine Dyrholm, who won Best Actress at this year's Berlinale for her performance and is the best thing about the movie) and her husband, Erik (Ulrich Thomsen). It all happens when Erik's father passes away. The couple must decide what to do with the huge house that Erik grew up in, as it's too expensive for them to occupy on their own. So, they decide to form a commune. The events that occur are well conceived and well executed. The main message of commune living would be that it works if one works at making it work.
Trailer: https://www.youtube.com/watch?v=KsEXwrgKjQ0
DAGUERROTYPE (LE SECRET DE LA CHAMBE NOIRE) (France/Belgium/Japan 2016) **
Directed by Kiyoshi Kurosawa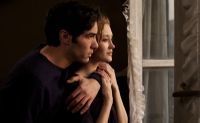 Non French directors often do not translate well when making a French film. The latest casualty is Japanese director Kiyoshi Kurosaw (TOKYO SONATA, CURE). His latest film is a ghost story, a genre that Kurosawa is already familiar with. He is blessed with some great French speaking talent including Tahir Rahim (UN PROPHET, UNE SEPARATION), Matthieu Amalric and Olivier Gourmet. Gourmet plays a photographer who after the suicide of his wife becomes obsessed with her portrait being able to live forever. His obsession turns towards his daughter and soon, his new assistant (Rahim) also falls for the apparition. The story is not well told with bouts of reality and fantasy flowing into each other uncomfortably. Kurosawa loves filming trains, and again the TGV trains are shown in the opening segment. If only his film would run as fast. The film is a slow burning process with an unsatisfying and open ending.
Trailer: (Unavailable)
DEATH IN SARAJEVO (Bosnia and Herzegovina /France 2016) ****
Directed by Danis Tanovic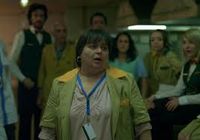 Another winner from director Danis Tanovic of NO MAN'S LAND. The setting is the financially troubled Hotel Europa where the camera skillfully moves in and out of the rooms and corridors. The hotel staff are about to strike but if they do, the hotel will foreclose to the bank. The hotel needs be open two more days to get paid by a staying E.U. delegation. Tanovic ties in lots of politics into the hotel drama. Above all this, on the rooftop, a TV show broadcasts discussions occasioned by the anniversary, covering topics ranging from Gavrilo Princip to Bosnian independence. It is very intricate film, thankfully extremely well executed, with the hotel proceedings serving as a metaphor for the country's past and present troubles.
Trailer: https://www.youtube.com/watch?v=in4feDE3GII
DEEPWATER HORIZON (USA 2016) **
Directed by Peter Berg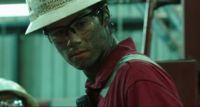 Based on the true-life worst U.S. oil disaster in history, DEEPWATER HORIZON is nothing more than a super expensive a re-enactment of the disaster using special effects with a cliched story line framed by testimonies of the survivors at a hearing. Director Peter Berg who made some original films in his time like VERY BAD THNGS and A KINGDOM seems to be out of touch here. The film is a complete bore from start to finish with cardboard performances from Mark Wahlberg, Kurt Russell, Gina Rodriguez and Kate Hudson. Even John Malkovich dishing, out his usual side nastiness cannot save the day. Another disaster film that proves that disaster films (THE TOWERING INFERNO, THW SWARM, both POSEIDON ADVENTURES) are pure disastrous rubbish! Lots and lots of pyrotechnics but repeated again and again with lots of screaming actors. See it in IMAX for a larger than human headache experience.
Trailer: https://www.youtube.com/watch?v=S-UPJyEHmM0
DENIAL (UK/USA 2016) ***1/2
Directed by Mick Jackson
Embargoed till Sept 11 10pm
Trailer: https://www.youtube.com/watch?v=Gfyw7Uz8_2A
DIVINES (France/Qatar 2016) ****
Directed by Houda Benyamina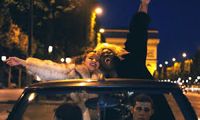 DIVINES is the much acclaimed surprise film at this year's Cannes and the winner of the grand Camera d'Or Prize, the first to be won by an Arab director. Houda Benyamina's debut feature follows the hard lives of two young women who become embroiled in the criminal world of the Parisian neighbourhoods. Teenager Dounia (Oulaya Amamra) dreams of having it all: money, power, and a man. But she is saddled with a drunken and whorish mother. At school, she freaks out and walks out of her well-intentioned teacher, swearing that she will make more money than her teacher will ever dream of. That she does with her friend, Maimouna (Déborah Lukumuena) by dealing drugs but not without dire consequences. DIVINES is also a coming-of-age story and a very violent and hard look at the alternatives out there and there are not that many. Benyamina's no-nonsense film is highly spirited and also full of music and dance with a little lost romance.
Trailer: https://www.youtube.com/watch?v=6_Zp_FM9Yug
DOG EAT DOG (USA 2016) **
Directed by Paul Schrader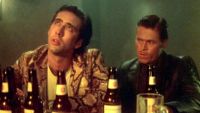 Paul Schrader, best known as the writer of TAXI DRIVER and RAGING BULL and director of AFFLICTION, directs this crime black comic cape (based on a 1995 novel by writer and ex-convict Edward Bunker) about three ex-convicts out to make good with one last score. Trouble is that the three, led by Troy (Nicolas Cage) with Mad Dog (Willem Dafoe) and Diesel (Christopher Matthew Cook) are all violently crazy and cannot b trusted to do anything right. Worst still luck never seems to be on their side and trouble seems to follow them wherever they go. Schrader has a cameo as the mafioso "The Greek" who has just the job of kidnapping a mobster's baby. But the film is not as good as it sounds. The trio's antics get boring after a while. The fact that the audience has no sympathy for any one of the three does not help either. The last segment of the film makes little sense in continuity. Over violent, a staple in Schrader's films, does not always work in black comedies.
Trailer: https://www.youtube.com/watch?v=Pt0FkSTyffs
THE DUELIST (Russia 2016) ***
Directed by Alexey Mizgirev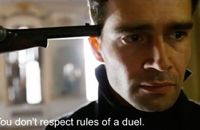 THE DUELIST is a very accomplished film very handsomely mounted and shot in IMAX and a film that has to be seen in IMAX. The period setting shows aristocratic Russia and is set in both Russia and Germany. The audience is introduced to the rules of nobility as well as the rules of duelling. The film centres on dashing Yakovley, returning to Saint Petersburg after a long exile. Yakovley makes a comfortable living by winning other people's duels. An enigmatic, focused, and extremely skilled professional, he leaves a trail of dead bodies behind him as he swirls through polite society, frequently called upon to wield a pistol as a surrogate in duels at dawn. But when Yakovlev meets the naïve young Prince Tuchov and his beautiful sister, Princess Martha, the normally cold-hearted mercenary is surprised by hitherto undetected emotions. He falls in love. The film has magnificently suspenseful duels as well as some graphic scenes of flogging. Stunning art direction, costume design and cinematography.
Trailer: https://www.youtube.com/watch?v=oQZQg4KT-YY
ELLE (France/Germany 2016) ***1/2
Directed by Paul Verhoeven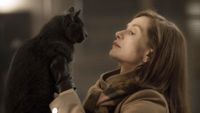 Paul Verhoeven is known for both his Dutch foreign films (SPETTERS, THE FOURTH MAN, SOLDIER OF ORANGE) and Hollywood blockbusters (TOTAL RECALL, ROBOCOP, SHOWGIRLS). His first feature film in 10 years proves to be a critical success as already celebrated at Cannes. Based on the novel Oh... by Philippe Djian, and written by David Birke, the film trails the life of a businesswoman, Michèle (brilliantly portrayed by Isabelle Huppert), who is raped in her home by an unknown assailant and stalks him back. Michèle rules her company like a tyrant but faces personal problems like her failed marriage to Richard (Charles Berling), her slacker son (Jonas Bloquet) and a lacklustre affair with Robert (Christian Berkel). But she has not come to terms with her father's crime. Her father is a serial killer who is still in prison without parole. Her mother is getting re-married to a young buck makes matters worse. Verhoeven plays his film slick and efficient, but the films slags a bit before picking up again. All of Michèle's problems eventually come together in the solid narrative with a bang-on message. The rape scene is played several times, each time just as (but necessarily) gruesome. The film is Verhoeven at his twisted and perverted best.
Trailer: https://www.youtube.com/watch?v=OVBEV1w7too
Trailer: https://www.youtube.com/watch?v=4c7R3GzrXFI
FIRE AT SEA (Fuocoammare) (France/Italy 2016) ***
Directed by Gianfranco Rosi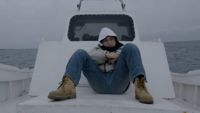 This winner of the Golden Bear at the Berlin Film Festival, takes a look at the shocking the European migrant crisis. The film is set in the tiny Italian island of Lampedusa, south of Sicily, which has become a destination for tens of thousands of refugees fleeing wars, violence, and drought in Africa. Director Rosi iwas obviously given almost unlimited access to film there. Hi documentary makes no judgement and has been described as observational filmmaking. His camera looks and records while the audience observes and make their own judgement. Rosi selects a couple of characters including a 12-year-old boy with a slingshot, a radio host and the only doctor on Lampedusa. (who gives the boy an eye patch) among others. A moving and occasionally powerful film.
Trailer: https://www.youtube.com/watch?v=f8Kc5wy0Rxg
FIXEUR (THE FIXER)(Romania/France 2016) ****
Directed by Adrian Sitarru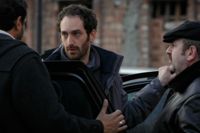 This Romanian New Wave entry, shot in both French and Romanian tells the moral tale of a Romanian FIXER, Radu Patru (Tudor Istodor) who works at a prestigious French news station, the Bucharest headquarters of France Presse. He speaks Romanian and is both a translator and fixer, i.e. problem solver. His big break (he hopes to progress from intern to journalist) would likely come through fixing an interview of an under-aged Romanian prostitute who wants to spill the beans on her John. He uses all means to obtain the interview but director Sitarru reveals the unethical practices involved. Sitarru shoots in the realistic style of the Romanian New Wave directors using everyday situations, non-professional actors and hand held camera. Yet he is not afraid to inject some fun when needed - like the film's best scene in a bar where Radu picks up a saxophone to join in the rendering of the famous Edith Piaf song, "Je ne regrette rien." He uses incidents to get a message across like the argument between Radu and his son at the dinner table. An effective, occasionally moving and absorbing film.
FOREVER PURE (Israel/UK/Norway/Ireland 2016) ***
Directed by Maya Zinshtein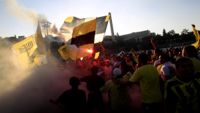 Sometimes you have to show that racism wins in order to put it down. Zinshtein's controversial documentary does just that. The audience will be disgusted at how the Israeli Beiter football club got its way. The title FOREVER PURE refers to the Beitar Jerusalem Football club that the fans said lost their purity when they brought in two Arab footballers. This is the true story of the club, which became a flashpoint for controversy in 2012 when the signing of two Muslim players brought down the racist wrath of the team's long-time fans. Team owner Arcadi Gaydamak, a Russian-born billionaire and failed mayoral candidate in Jerusalem, signs two Muslim players from Chechnya. Their presence turns La Familia into opponents of their own team and initiates an ideological contest with wide ripples. The doc also reveals the owner's real motive in hiring the two Muslim players and also contains some precious shost of the Israeli Prime Minister having his say. FOREVER PURE is the most racist themed film of TIFF and likely one that will affect audiences the most. Not a dull moment from start to finish.
Trailer: https://vimeo.com/146790418
FRANTZ (France/Germany 2916) ***1/2
Directed by Francois Ozon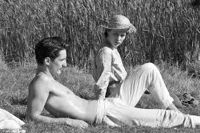 What would be TIFF be without another film from French director Francois Ozon who has a new film very festival? FRANTZ is Ozon's elegiac tale of love and remembrance set in a small German town in the aftermath of World War I, where a young woman mourning the death of her fiancé forms a bond with a mysterious Frenchman who has arrived to lay flowers on her beloved's grave. Anna was engaged to Frantz, who was killed, and the people in her German home town are just beginning to emerge from the shadow of horrendous conflict. Frantz's parents are shattered over their son's death. The stranger reveals himself to be Adrien (Pierre Niney) who knew Frantz in the pre-war period, when the two of them became fast friends over their shared love of art and, in particular, music. But there is much more in the story, which is revealed a bit at a time in Ozon's carefully calculated though slow moving tale of redemption. This is Ozon's most emotional film and though might be tedious to some, succeeds in the very end. Shot in both German and French, black and white and in colour.
Trailer: https://www.youtube.com/watch?v=XO_z5BRsFnM
FREE FIRE (UK 2016) **
Directed by Ben Wheatley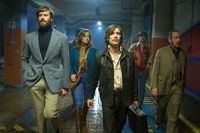 Irrelevant as his A FIELD IN ENGLAND, tho hate it or love it British film set entirely in the U.S. in 1878 for no apparent reason, Bn Whetaley returns to his black comedy roots of SIGHTSEERS, the film that shot him to recognition. his is a 70' crime caper set totally in an abandoned warehouse where a guns deal takes place. But a previous altercation between two separate members of the different sides results in a free-for-all shoot out hat lasts the entire joie. The humour and violence is entertaining initially, but greadullay wears out its welcome. Known names Sharlto Copley, Armie Hammer, Oscar Winner Brie Larson and Cillian Murphy do their best to liven up the proceedings but they can only do so much with the limited amtrial. Director Wheatley works with his loving wife, Amy Jump who wrote the script and co-edited the film with him. FREE FIRE may work for a few but will not for the majority as FREE FALL is a queer piece for a select few.
Trailer: https://www.youtube.com/watch?v=oDD3I0uOlqY
GAZA SURF CLUB (Germany 2016) ***
Directed by Philip Gnadt and Mickey Yamine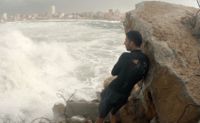 Capsule Review Embargoed till Fri Sep 9th 645 pm
Trailer: https://www.youtube.com/watch?v=qonly9By1aQ
THE GIRL WITH ALL THE GIFTS (UK 2016) **
Directed by Colm McCarthy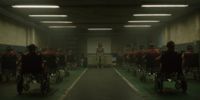 The film begins with the scene of the cell belonging to who apparently is a polite, smart little girl, Melanie (Sennia Nanua) who likes school, loves books, and adores her teacher, Ms. Justineau (Gemma Arterton). But things are not it seems as the Melanie and other kids are chained and forced to wear restrictive masks. It turns out that they are in a high-security military cell whenever not in class. That's because just catching a whiff of human flesh turns them into ravenous monsters. Melanie and company live in a military compound under the watchful eye of the Sergeant (Paddy Considine), his soldiers, and a cold-hearted scientist, Dr. Caldwell (Glenn Close). Once the film goes to the outside, the sci-fi film degrades into yet another tired version of the zombie genre. A few differences do not hide the fact that the hungries, as the zombies are called are just plain zombies that eat human flesh and walk in slow motion. The script ties in a ridiculous twist about Melanie who (believe it or not) has feelings and wants to save the world. The film when not boring gets sillier especially towards the end.
Trailer: https://www.youtube.com/watch?v=HjGkB_oWTe0
GODSPEED (Taiwan 2016) **
Directed by Chung Mong-Hong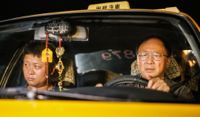 The main attraction of this drug caper comedy is Michael Hui who in his hey day was directing his brothers in the funniest of Hong Kong comedies. In GODSPEED, he plays a cab driver caught in a drug delivery racket. Na Dow (Na Dow) is a drug mule who travels across Taiwan delivering top-quality heroin. He found the job by simply answering an ad, and his method of transporting the illegal goods is equally mundane: he hails a cab in the morning, rides it from the north of the country to the south, delivers a package, and returns in the same cab that night. The cab driver is middle-aged Hong Kong native who came to Taiwan some 25 years ago, Old Xu (Michael Hui) goes out of his way to be hired and, even though he's been driving all night, agrees to take Na Dow down south in hopes of making some extra cash and getting a little closer to retirement. Chung's film is funny in parts but not consistent as a comedy. The uneven mix of violence and slow rendering of the humour both create a very odd comedy, with the laughs coming too few and far between. Hui is still a pleasure to watch, but he has done better in his earlier comedies.
Trailer: https://www.youtube.com/watch?time_continue=6&v=HdHhJL0WQgE
HANDSOME DEVIL (Ireland 2016) ****
Directed by John Butler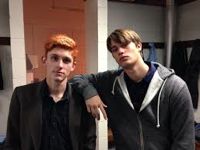 On would never tie a gay film with the sport of rugby with the climax of the film being the crucial rugby match. HANDSOME DEVIL is the new sweet little Irish film that addresses both the topics of coming out and coming-of-age. Though coming out is a well-worn theme in gay films, Butler introduces a few neat approaches. "It does get better," is the advice a gay adult
gives to the gay lad who is facing trouble after trouble about his coming-out. The film's setting is a rugby-mad boarding school. An unlikely friendship develops between a dashing new roommate, the HANDSOME DEVIL, Conor (Nicholas Galitzine) of the title and the bullied kid, Ned (Fionn O'Shea). Ned's voiceover claims that the most embarrassing thing he ever did in life is the best thing that ever happened to him. With this notion, Butler's feel-good film is a real surprise. It would be difficult to dislike this one. Openly gay actor Andrew Scott (he played "C" in SPECTRE) delivers a spirited and commendable performance as the English teacher.
Trailer: (Unavailable)
THE HAPPIEST DAY IN THE LIFE OF OLLI MAKI (Finland/Sweden/Germany 2016) ****
Directed by Juho Kuosmanen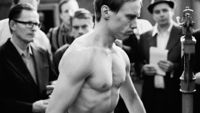 Finland's most famous filmmaker, Aki Kaurismaki is well known for his dead-pan comedy. The tradition is carried on in Juho Kuosmanen's debut feature which was also a
a top prize winner at this year's Cannes festival in the Un Certain Regard section. The film is inspired by the true story of Finland's most successful boxer, Olli Maki of the 1960s. Shot in black and white with meticulous attention to period detail, the film centres on the prelude to Mäki's historic fight in Helsinki with American Davey Moore, the bantamweight champion of the world. While the U.S. makes films on boxing champions, it takes a country like Finland to make one on a loser. The happiest day is the day Maki loses his match - in just 2 rounds. But this is a charming romantic comedy about what's important in life. The most fun the couple has in the film is to skip flats stones across the water.
Trailer: https://www.youtube.com/watch?v=jxBGb-YY5Vs
HELLO DESTROYER (Canada 2016) **
Directed by Kevan Funk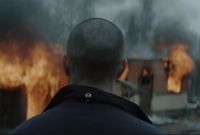 Like 1970's SCORE: A HOCKEY MUSICAL the Canadian feature that opened TIFF years back HELLO DESTROYER condemns the violence in the sport of hockey. Unfortunately, good intentions aside, both are terrible films. The film centres on a new recruit for the minor league Prince George Warriors, Tyson Burr (Jared Abrahamson), a grinder whose primary task is digging the puck out of corners and protecting more skilled players. Tyson is painfully shy and inarticulate, the result of growing up with a dismissive and impatient father — and being raised in a world that places little value on emotional development. When Tyson punches out an opponent resulting in severe injury, he is slowly ostracized by everyone. A lot of scenes in the film are shot in extreme close-up (like the fights and the shower scene) so that what is happening can hardly be seen. If only director Funk would pull back his camera more often to show the entire picture. The film is hardly lit, so that the faces of all the characters in most of the scenes can hardly be seen except in the shadows. The dialogue is mostly pure ranting, if not gibberish and when articulate hardly reveal any points in the story. The open ending of the film does not help either. Running at almost 2 hours, the film is almost a total mess except for Abrahamson's performance given the film's limitations.
I AM NOT YOUR NEGRO (USA/Fr/Belg/Switz 2016) ***
Directed by Raoul Peck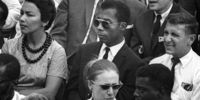 Appropriately titled I AM NOT YOUR NEGRO, this solemn documentary by Raoul Peck attempts to reveal that the 'negro' thought understood by most Americans is in fact a stereotyped misunderstood one The doc is based on the unfinished book by James Baldwin and looks at the impressions made by 3 murdered negroes - Medgar Evers, Malcolm X and Martin Luther King Jr. The film offers many arguments illustrated with many archive stills. The most interesting revelation of the film is the argument between King and Malcolm X - showing the two different approaches of dealing with black racism. The doc also includes rare clips of 'negro' old movies which were acceptable then but considered unacceptable now. Also shown are unforgettable scenes like one on on a bus with the segregation of black and white seating at the back and front of the bus respectively.
Trailer: (unavailable)
I CALLED HIM MORGAN (Sweden/USA 2016) ***
Directed by Kasper Collin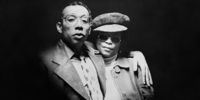 The person who calls Morgan, Morgan in the film title is Helen, Lee Morgan's common-law wife who shot him at the New York jazz club Slug's Saloon when Morgan was 33 years old. The documentary traces all the events that lead up to this sad state of affairs. Helen was interviewed after her release from prison, just a month before she passed away, The film succeeds on several levels - as a jazz history on talented trumpeter Lee Morgan - his fight against drugs; the crime of the shooting as well as Helen's redemption serving the Christian church. Others interviewed, who put a perspective to the proceedings are drummer Albert Heath, saxophonist Billy Harper, and legendary saxophonist and composer Wayne Shorter. An absorbing and fascinating documentary on how strange life can turn out to be - and how one can learn to control life or let bad things just happen.
IN THE BLOOD (I BLODET )(Denmark 2016) ***
Directed by Rasmus Heisterberg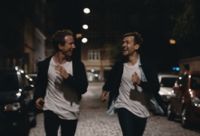 Danish writer (THE GIRL WITH THE DRAGON TATTO, A ROYAL AFFAIR) Rasmus Heisterberg's directorial debut centres on a brilliant medical student and difficult human being, Simon (Kristoffer Bech). Simon's goal is working on a study project in the Amazon with his best friend Knud (Elliott Crosset Hove), after passing the exams. Trouble is that Simon is quite unstable emotionally. While he is straight, he has a strange jealousy of Knud, especially of his girlfriend, Mia (Lea Gregersen). Director Heisterberg captures the campus environment well and injects a superb trance soundtrack that can be heard whenever the boys go partying. And the boys party hard. The film is unpredictable and though the film is not exceptional, the angst and problems of Simon are deeply felt. The film, a study on the compulsive behaviour of Simon and its consequences succeeds.
Trailer: https://www.youtube.com/watch?v=FEm3uco4K3s
INTERCHANGE (Malaysia/Indonesia 2016) ***
Directed by Dain Iskandar Said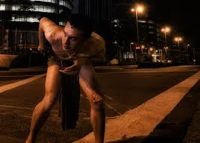 Capsule Review Embargoed till Fri Sep 9th 145 pm
Trailer: https://www.youtube.com/watch?v=oJ81AnCPqJM
JEAN OF THE JONESES (Canada 2016) **
Directed by Stella Meghie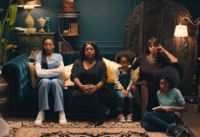 Writer/director Stella Meghie's comedy concerning three generations of vibrant, vociferous, unforgettable women in the Brooklyn-based Jones family is the kind of film that is too smart for its own good. Likely set in Brooklyn in order to be more commercial, the film would do better to be more originally set as an African Canadian film in a black Canadian neighbourhood. The film is slanted black all the way. When a man who shows up at the family home dies, the paramedic, Ray (Mamoudou Athie) who shows up in the ambulance is black. Whites are clearly a minority here and other minorities are absent. The lead character is Jean (Taylour Paige) who falls for this annoying paramedic. The question is what she sees in him, or vice versa. Jean cannot get along with her sister or anyone she is trying to get a free place to stay with. There is hardly anything to be learnt nor anything really humorous in this so-called comedy about an annoying family no one wants to meet. The only funny part is the segment where the sisters are caught smoking up in the car by their grandmother (Michelle Hurst) outside her house.
Trailer: (none available)
JESUS (Chile/Germany/Greece 2016) ***
Directed by Fernando Guzzoni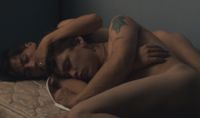 Jesus (Nicolás Durán) is a story of one troubled youth set in the Chilean capital of Satntiago as told from the point of view of the boy, Jesus himself. Things take a spiral downwards after Jesus' group loses a boy bands contest. Jesus is neither in school nor working, straining the relationship between him and his father (Alejandro Goic) who frequently works out of the city. Guzzoni loves to shoot in the shadows as in the very violent scene where Jesus and friends beat up a gay youth in the park and the two argument segments where father and son are shown in silhouettes in the car. The beating up scene is really violent and almost unbearable to watch. But Guzzoni shows a redemptive side of Jesus as he feels guilt for the deed. Jesus is also not shown as homophobic as he himself indulges with a same-sex act with his friend. But the film finally reveals that its main focus is the father and son relationship. Guzzoni's film is not an easy watch but it is unpredictable and gets one in the guts.
Trailer : (None available)
JULIETA (Spain 2015) *** 1/2
Directed by Pedro Almodovar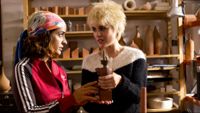 A film being looked forward to, as it is based on Canadian author and Nobel Prize Winner Alice Munro's short stores from her book "Runaway". Written and directed by Pedro Almodovar, his 20th film marks a departure from his signature melodrama to more high drama. Three short stores are combined into a strong narrative, told largely in flashback with a voiceover by the lead character, obviously called Julieta (Emma Suárez and Adriana Ugarte as older and younger versions of the film's protagonist) Film cineastes will be delighted to connect with film references from anything from the recent WINTER'S BONE seen in a poster to STRANGERS ON A TRAIN with a nod to author Patrician Highgate. The film contains more dialogue than the standard Almodovar movie, and it is for this reason the director opted not to do the initial English languanger version with Meryl Streep in the title role. Aldmodovar's use of bright colours is still felt throughout tho colourful story of life and regrets.
Trailer: https://www.youtube.com/watch?v=NHkGsbz8rLY
LA LA LAND (USA 2016) ****
Directed by Damien Chazelle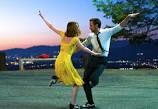 LA LA LAND marks the return of the Hollywood musical but done here with a fresh take. The film tells of the conflict between following ones dreams against sacrificing them up for love. This is what a couple Ryan Gosling, a budding jazz musician and rising play actress Emma Stone face. The film begins with an impressive set up of an extended song and dance number that takes place on a busy highway in Hollywood where the drivers exit their cars to do their thing. The film offers two alternative endings but the one to be followed is the most likely but not the most obvious one. The songs especially "City of Stars" are catchy and this song should have one humming in the aisles. Gosling and Stone make a lovely couple. A few cliched parts like the meeting of the couple (chance argument on the highway and in coffee shop before chance meeting again) mar an almost perfectly executed romantic musical.
Trailer: https://www.youtube.com/watch?v=je0aAf2f8XQ
THE LEVELLING (UK 2016) ****
Directed by Hope Dickson Leach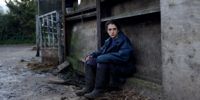 Writer/director Leach's debut feature is a meticulously executed piece proving her a new force to be reckoned with. Leach does marvellously with her material while eliciting almost perfect performances from her two leads. The script balances both characters and none are totally in the right or wrong. Clover (Ellie Kendrick), the film's clearheaded young protagonist, comes home to Somerset after learning that her younger brother Harry has committed suicide. There she is met by her sullen father, Aubrey (David Troughton), a brooding hulk of a man whose past woes have derailed his life. Quiet and dour, wishing never to express himself, he finds himself trapped in quiet anger. The farm is in disrepair. Recent floods have rendered the main house uninhabitable, and Aubrey lives in a trailer. Harry was meant to take over the farm, but those plans also lie in ruins. But a secret is eventually revealed in the plot bringing the film to a satisfying emotional climax and making it a rewarding gut wrenching family drama.
Trailer: https://www.youtube.com/watch?v=oFfaxS6Go5k
THE LIMEHOUSE GOLEM (UK 2016) **
Directed by Juan Carlos Medina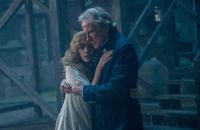 This crime whodunit period piece which combines theatre and grisly murders plays like a super violent Sherlock Holmes mystery. The Limehouse is the working class theatre where Little Lizzie (Olivia Cooke) performs. The story is told in flashback when Lizzie is accused of poisoning her husband (Sam Reid). Enter into the picture Inspector Kildaire (Bill Nighy) and his trusty helper, Constable Flood (Daniel Mays). At the same time, a serial murderer, whose horrendous acts soon have the city in a panic, is on the loose. Inscriptions in Latin are streaked across walls in the blood of victims. The crimes are so disturbing that many attribute them to the shadowy golem of Jewish legend. For a modest production budget, the 19th century London period rich atmosphere is well captivated with great attention to detail. Performances are all around excellent ranging from the restraint Eddie Marsan to the indulgent Douglas Booth as the cross-dressing performer Dan Reno. The trouble is the plot that gets a bit too complicated before too simply explained at the end. The accidental hanging death during a performance at the Limehouse does not make much sense either.
Trailer: https://vimeo.com/10176123
THE LONG EXCUSE (Japan 2016) **
Directed by Miwa Nishikawa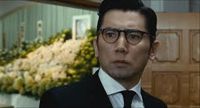 Embargoed to Friday 1030 am
Trailer: https://www.youtube.com/watch?v=1w5oUgQhMag
MA VIE EN COURGETTE (MY LIFE AS A ZUCCHINI) (Switz/France 2016) ***** Top 10
Directed by Claude Barras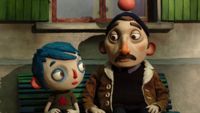 The surprise hit at Cannes and the Swiss entry for the Best Foreign Film at the next Academy Awards, MY LIFE AS A COURGETTE is pure delight. It is stop-motion claymation full of life and emotion - the story of an orphan who lands himself in a foster care home after accidentally killing his mother. All the other orphans have endured traumatic experiences including child abuse, neglect and crazy parents. Yes, it is an adult, black comedy that is suited for adults and older children. There is also a very funny sex education portion, so parents with littler children should note. The boy, called Courgette by his mother, is at first bullied but finally finds no only acceptance and true love but a new foster father. The bully not only beomes Courgette's best friend but saves the day. Barras knows how to tell a a story and evoke emotion like tears of joy. The sensitive script is penned by Céline Sciamma (writer-director of GIRLHOOD and TOMBOY) adapted from Gilles Paris' novel Autobiography of a Courgette. Running at only 66 minutes, this is one film you would not want to end.
Trailer: https://www.youtube.com/watch?v=4d9N5Y_sN8Q
MA' ROSA (Philippines 2016) ****
Directed by Brillante Mendoza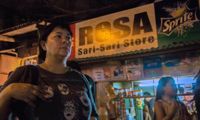 MA' ROSA (Jaclyn Rose) is a plump middle-aged convenience store owner with a drug using husband and three children who are more enterprising than they let their parents to believe. Rosa does a bit of selling drugs to make ends meet. When Rosa and her husband are arrested, she and her children do all their best to come up scott-free any way possible which includes bribing the corrupt cops. Mendoza's (SLINGSHOT) film is done neo-realist style using non-professional actors in a real setting (a poor Manila neighbourhood). The camera often follows behind each character, very much like in a Dardenne Brothers' film. The result is a totally absorbing film, depressing (it rains half the time in the film) though, most of the time. A bit of much needed humour is provided by a bitchy aunt who lends the family money but not before having her voice heard. Jaclyn Rose won her Best Actress at this year's Cannes which is another reason to see this rare Filipino film.
Trailer: https://www.youtube.com/watch?v=SQ4nqo6FuS8
MASCOTS (USA 2016) **
Directed by Christopher Guest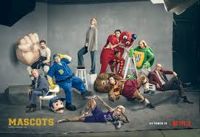 MASCOTS is an original Netflix movie, which is a warning. For those who have seen Guest's previous ensemble comedies like WAITING FOR GUFFMAN and BEST IN SHOW, MASCOTS provides much more of the same but not really dished out any better. With this latest film, the director and his extended family of gifted collaborators usher us into the milieu of professional mascots, those energetic individuals who bravely don ridiculous oversized costumes to excite sports fans and cheer on their team with slapstick antics. Chronicling the competition for the World Mascot Association's Gold Fluffy Award, MASCOTS is an inspired showcase for the comic antics of Guest and company. Not much effort is put into assembling a strong narrative. The performances appear just lumped together, some funny (Sid the Hedgehog) and some not so funny (Alvin the Armadillo). The film looks like an extended version of a MASCOTS variation of the TV show "America's got Talent", only funnier and with a little less talent. But there should be enough laugh-out loud moments for Christopher Guest fans.
Trailer: https://www.youtube.com/watch?v=swTWozTxQ-E
MOONLIGHT (USA 2016) ***
Directed by Barry Jenkins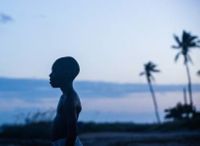 MOONLIGHT is Barry Jenkins' second feature after MEDICINE FOR MELANCHOLY. It is s very strange feature, very originally told (in three parts; each part titled by each of the three names the protagonist is given) of the life of Little or Chiron or Black from childhood to adulthood. His real name is Chiron, but is called Little in school due to his small stature. Little is 'adopted' by a local thug and his girlfriend when he is not living with his drug addicted mother. Bullied and beaten up frequently, Little cannot take it anymore and is arrested after he finally breaks a chair over his bully right in the middle of a class. He grows up to be a big muscled guy and meets back with his school buddy who gave him the nickname of Black. Kevin and Black had a gay sex encounter which Black can never forget. Jenkins' film feels like it is all over the place though it is obvious he is leading his audience somewhere. Though slow moving at times, Jenkins film is never boring and a compelling watch for start to end when the audience finally figures out the purpose of MOONLIGHT.
Trailer: https://www.youtube.com/watch?v=5fYFIj16YC0
THE OATH (Iceland 2016) ***1/2
Directed by Baltasar Kormákur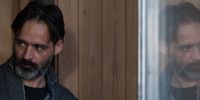 THE OATH is TAKEN Icelandic style, while making good use of the Icelandic landscape. Not a revenge film with all violence, beatings and car chases, THE OATH is a thinking man's revenge flick. Finnur (Kormákur), a prominent physician, is dealing simultaneously with both the death of his father and the increasingly erratic behaviour of his eldest daughter, Anna (Hera Hilmar). Perplexed, he suspects that Anna's new boyfriend, Óttar (Gísli Örn Garðarsson), may be the cause. A frantic late-night call from Anna convinces Finnur that he must get the creepy Óttar out of his daughter's life for good. The father devises a scheme to save his daughter with the cops having him as the prime suspect for a killing. A large part of the film is his planning for both the killing and the alibi. What would a father not do to save his family?
Trailer: https://www.youtube.com/watch?v=7vPNwJ4yab8
PRANK (Canada 2016) *
Directed by Vincent Biron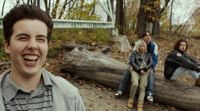 The film PRANK must be a prank of some kind. The no-brainer film is about 3 losers and a loser girl that go about town doing pranks of various kinds. Stefie (Étienne Galloy) is a bored, awkward teenager with giant train tracks, a mouth that's constantly agape, no apparent friends, and nothing better to do than throw a tennis ball listlessly against a schoolyard wall. Enter older pranksters Martin (Alexandre Lavigne) and Jean-Se (Simon Pigeon), who con Stefie into collaborating on a YouTube ruse. One might include dancing on a bridge until someone comes long when he will be told to f*** off. This prank is not at all funny, nor are the other ranks nor the film itself. This is a small budget Quebec film that serves no purpose. One wonders why it has even been selected as a TIFF film. The film that makes the film JACKASS look like a masterpiece.
(No need to bother with a trailer here!)
RAGE (IKARI) (ANGER) (Japan 2016) ***** Top 10
Directed by Ang-Il Lee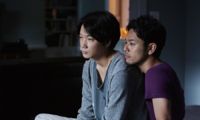 One of the things most neglected in the judging of a film is the directors's storytelling technique. In the new film RAGE (also called by different titles), three different stories are wonderfully intercut and linked by a gruesome murder of a husband and wife for no apparent reason. A stranger shows up in 3 different towns and is the suspect for this murder. One story involves a gay man who picks up a stranger at a bath-house (after sex, of course) who he thinks might be the killer. Another has a girl finally finding stability and love with a stranger with an unknown past. Her father (Ken Watanabe) digs up the dirt and suspicion falls on the new beau. Finally, the third involves a possible rape with a boyfriend and new friends trying to cope withe crime. One needs a bit of patience and work to appreciate what the film is attempting but by the last film's last reel, Lee will have you totally captivated in his storytelling. Besides being a film about rage, it is also one about forgiveness and redemption. One of the hidden gems of this year's festival.
Trailer: https://www.youtube.com/watch?v=GbvcbQn1Zqc
RAW (France/Belgium 2016) ***
Directed by Julia Ducournau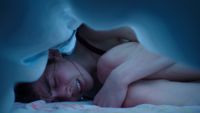 As a first time director of a horror feature, Julia Ducournau gets her facts straight. At the introduction of RAW at TIFF Midnight Madness, she told a full house that when she asked a fellow filmmaker about Toronto audiences, she had been told which she did repeat, to huge cheers, that Toronto has the best audience in the world. Her film about a new graduate in a vet medical university reminds one immediately of Dario Argento's SUSPIRA. The vet school environment is fully utilized with the blood of animals constantly splattered on the freshies, sights of bottled carcasses as well party happenings (the music track from the club is amazing!). Shy 16-year-old Justine (Garance Marillier) is following in the footsteps of her entire family when she enrols at veterinary college, where she finds herself in the shadow of her distant and dismissive older sister Alexia (Ella Rumpf ). To make matters worse, she is thrown into the humiliating traditions of the school's wild and vicious hazing rituals. A strict vegetarian like her parents, Justine is confronted with a moral dilemma when she must eat a raw rabbit liver as part of an initiation rite. When she does, her tastes transform to the desire for more flesh including human ones. The film traces her roots and transformation. A neat subplot has her falling in love with a gay Arab. French FX master Olivier Afonso (who was also responsible for Midnight Madness horror favourite À L'INTERIEUR) again does marvellous work. The paramedics had to be called during the screening. The most gruesome segment is the finger eating scene.
Trailer: Unavailable
(re) ASSIGNMENT (USA/Canada/France 2016) ***
Directed by Walter Hill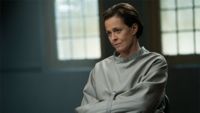 From Walter Hill, the director of classics like 48 HOURS, THE LONG RIDERS and THE WARRIORS, (re) ASSIGNMENT is a revenge action thriller with a difference. Michelle Rodriguez plays a lowlife killer put through full male-to-female gender reassignment surgery by a score-settling surgeon (Sigourney Weaver). The surgeon is first seen straitjacketed in an interrogation room. Calmly, and not without pride, she recounts to her psychiatrist (Tony Shalhoub) how she got there. The film unfolds in multiple layered flashbacks, one occurring before the previous one. The film is also appropriately framed by comic book graphics. A lowlife killer named Frank Kitchen (Rodriguez) killed her brother, so she took her ultimate revenge. She captured him and conducted full gender-reassignment surgery. Now Frank is forced to face the world as a woman. Confused, pissed off, and as macho as ever, she's out for her own vengeance. Rodriguez plays both the male and female roles but it is Weaver who steals the show as the straightjacketed surgeon with her extremely snide remarks. Seems that the movie was written for Weaver.
Trailer: Unavailable
SAFARI (Austria 2016) ***
Directed by Ulrich Seidl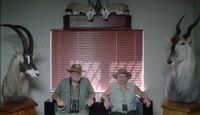 Austrian director Ulrich Seidl is known for his 'shock' movies that are more than provocative. His films DOG DAYS, the PARADISE trilogy and his latest SAFARI are not for everyone. At least half a dozen critics walked out dying the press screening for SAFARI. There is a lot of blood and guts, displayed when the animals shot on SAFARI are gutted in real time. Seidl's film is also very sly in its humour - the way the over privileged hunters justify the killings as humane. Seidl provides his audience with access points into the thrill-seeking and power-hungry tourism of the "sport." Guided by an official hunter and a local hunting caddy, his protagonists appear as nothing more than opportunist marksmen. A lot of his scenes are set up with his stationary camera while his characters move in and then out of the frame. Occasionally, the camera would track his characters after they move into the frame. SAFARI is an unforgettable and remarkable feature, if one can handle it.
Trailer: https://www.youtube.com/watch?v=HVMktu2Seuk
THE SALESMAN (Iran/France 2016) ***
Directed by Asghar Farhadi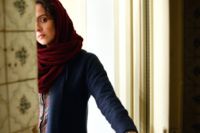 Can Asghar Farhadi ever make a bad movie? His first UNE SEPARATION won the Oscar for Best Foreign film and his latest THE SALESMAN won the Best Screenplay and Best Actor prizes at Cannes this year. The title comes from the Arthur Miller play DEATH OF A SALESMAN that the protagonist, a high-school teacher is putting up. His wife has just been assaulted in the shower by a stranger and the husband wants revenge. Obviously there is a parallel between the characters in the Miller play and the film. Director Farhadi always injects a dose of suspense in his films, Hitchcock style no matter what the premise of the film is. Like a Hitchcock film, the climax reveals all, and is unexpected. But the prize performance belongs to Babak Karimi who plays the assaulter. Lots of detective work done by the husband to discover the assaulter which should delight Hitchcock fans. But the film contains a few too many unrelated incidents that could have been left out- like the evacuation of the building at the film's start.
Trailer: https://www.youtube.com/watch?v=_VcfinMasfw
SAMI BLOOD (SAME BLOD) (Sweden/Denmark/Norway 2016) ****
Directed by Amanda Kernell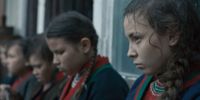 An impressive and totally compelling coming-of-age passage film of a teenage Sami girl Elle Marja (wonderfully portrayed by Lene Cecilia Sparrok). At the same time, it is a look of prejudice that was prevalent in the 30's when the film is set. Elle Marja is of Lapps descent and forced into an educational system that taught them that their customs and lifestyles were inferior at best. She runs away and finally gains entry to Swede education but only after overcoming surmounting odds. This is a story that needs to be told for enlightening of what occurred in the past. The film also celebrates Lapps culture with lots of scenes with reindeer.
Trailer: https://www.youtube.com/watch?v=4FFyRuwkZ94
SAND STORM (Israel 2016) ***
Directed by Elite Zexer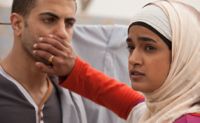 SAND STORM is the Grand Jury Prize Winner at Sundance in the Contemporary World section. The film details a little known culture in a Bedouin village. Jalila is preparing to host an awkward celebration: the marriage of her husband to a second (and noticeably younger) wife - something unheard of n western society. To make matters worse, her eldest, Layla, is involved in a clandestine relationship with a boy at school, all her suppressed emotion finds an outlet. Emotions run high and very member of the family feels the pressure. Zexer moves her efficient film covering all the details and tying her film up neatly towards the end with a classy ending.
Trailer: https://www.youtube.com/watch?v=qk1o0Ayp01I
SIERANEVADA (Romania 2016) ****
Directed by Cristi Puiu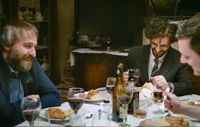 Romanian director Cristi Puiu is not known for his short films. His last success "The Death of Mr. Lăzărescu" clocked in at 150 minutes while his latest SIERANEVADA runs longer at 176 minutes and takes place mainly in three rooms in a cramped apartment where members of a family argue and argue and argue. Skeletons come out of the closet with no end. When a few guests leave the apartment, they still argue outside. Is Puiu's film unbearable? It will be to some, but his film is quite a masterwork of black humour well orchestrated and his film is actually very funny. The main character is Lary (Mimi Brănescu) who is first seen in an extended sequence lasting close to 15 minutes arguing with his wife Laura (Cătălina Moga) in their car. They are attending a memorial dinner with relatives. The big joke is that nobody ever get a chance to eat until the very end. One wonders too, how Puiu places his camera in such a tiny apartment with all the characters running around.
Trailer: https://www.youtube.com/watch?v=906FeQTD3iQ
TONI ERDMANN (Germany 2016) ***1/2
Directed by Maren Ade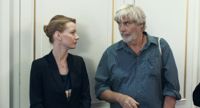 German director Maren Ade's third movie that was the toast of Cannes is that rare German comedy that has much to enjoy. Germans are more known for their rigidity than for their sense of humour, so TONI ERDMANN the film makes a welcome departure from there Germans we know. The name in the title belongs to the father, a practical joker who means well. But no one really likes a practical joker least of all the one that the joke is on. That one happens to be his daughter, an important oil consultant in the international business world. So, her patience is tested up to the cry last reel. The humour in the film is sly and sometimes laugh out loud funny, many of them being the practical jokes that Toni puts on her daughter. Despite the rather predictable ending, TONI ERDMANN ends up a charming film about a father and daughter relationship. Based on the director's real practical joker father who also wore fake teeth, the ones she gave to him to play practical jokes with.
Trailer: https://www.youtube.com/watch?v=tHiBr8OrpKI
TRAMPS (USA 2016) **
Directed by Adam Leon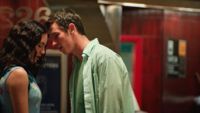 Adam Leon's low budget lonely hearts club romance has two newcomers Callum Turner and Grace Van Pattern play two unlikely pawns in a shady delivery deal. They are supposed to do a briefcase exchange with a lady with a green bag, the only problem being that there are two ladies a green bag who show up. Besides hunting down the briefcase, the two have nothing better to do but to fall in love. The easy going narrative almost works, but it is too simple for too long and gets too predictable towards the end. But decent performance are delivered in a film with a soundtrack that appears to be turned on and off by the volume knob.
TRESPASS AGAINST US (UK 2016) ***1/2
Directed by Adam Smith
Like the 2010 Australian film ANIMAL KINGDOM, also the name of the film's production company, TRESPASS AGINST US is a film about a dysfunctional crime family - British style. The family live in a trailer park in England a kind of white British trailer trash. The patriarch is a foul-mouthed small time crook, Colby (Brendan Gleeson) who tries his best to make a quick buck while holding his fighting family together. Nothing is mentioned of his wife or past life. But the protagonist is his son, Chad (Michael Fassbender) who wishes the best for his son so that he will not grow up like him and illiterate. The cops are shown as rude characters following trying to catch the family at their crimes. It is a well acted and well directed film, but we have seen all this before.
Trailer: https://www.google.ca/webhp?sourceid=chrome-instant&ion=1&espv=2&ie=UTF-8#q=trespass+against+us+trailer
UNLESS (Canada/Ireland 2016) **
Directed by John Glesenen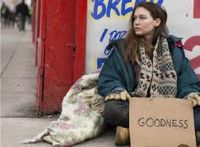 Academy Award nominee Catherine Keener and Hannah Gross star in this adaptation of the final novel by the late, great Canadian novelist Carol Shields, about a writer who discovers her runaway daughter panhandling on the street and seemingly deprived of speech. Good novels do not always translate into good films and this is another case. An accomplished writer and translator, Reta Winters (Keener) is blindsided and flummoxed by the recent actions of her eldest daughter, Norah (Hannah Gross). For no discernible reason, Norah has dropped out of university and now spends her days panhandling on the sidewalk outside of Toronto landmark Honest Ed's. The cardboard sign she affixes to her chest features only one word: GOODNESS. Reta fears losing her connection to her daughter, but is it possible Norah is seeking some way of reconnecting to the world? The film works best when the voiceover is used to put things into perspective while revealing the thoughts of the mother. Other than that, the film has nothing much to offer in terms of suspense or mystery. The final explanation comes at the film's very end, which feels like a long wait even though the film runs less than 90 minutes. The characters do not do much in the movie.
Trailer: https://www.youtube.com/watch?v=boaJ7zxYiMA
THE UNTAMED (Mexico/Switz/France/Germany/Denmark 2016) ***
Directed by Amat Escalante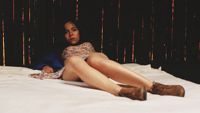 Director Amat Escalante stars and directs this supernatural mystery in a family drama setting. There is a sex monster loose in the country. Though its keepers have described it as one that will give extreme sexual pleasure and will not harm anyone, the monster has done some harm, both physically and emotionally. This monster gives a new meaning to the saying of having a snake in ones pants. The main protagonist is Ale (Ruth Ramos) who has a husband and two kids and a gay brother. It turns out that her husband is also having sexual relations with her brother. Ale is not that sexually monogamous either, having a fling with the sexual snake herself. If all this sounds silly, Escalante's film actually works because he is always several steps ahead of the story. THE UNTAMED ends up quite an intriguing film despite the abrupt ending.
Trailer: http://remezcla.com/film/trailer-amat-escalante-the-untamed-clip/
THE WEDDING RING (Niger/ Burkina Faso / France 2016) **
Directed by Rahmatou Keïta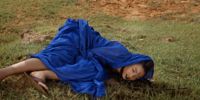 The director's second feature offers a female perspective on love, marriage and customs as seen by the Niger's Zarma Songhay people. The people wear colourful robes and live in a fairly tale land (like the famous African film MOOLADE) of colours and customs where royalty and miracles can happen. The story revolves around Tiyaa (Magaajyia Silberfeld), a princess of sorts of aristocratic birth, whoshould have the world at her feet when she returns home to the Sultinate of Zinder after completing her degree abroad. But Tiyaa is aimless and burdened by the pain of a lost love. In the absence of any better idea, she reluctantly seeks counsel from a zimma, a Zarma Songhay wise man who seeks answers to life's mysteries in the elements. The film traces her path as she turns her forlorn love back to happiness. This is a simple film with a simple plot and the enjoyment of the film comes from sitting back and enjoying the colourful tale unfold.
WITHOUT NAME (Ireland 2016) ***
Directed by Lorcan Finnegan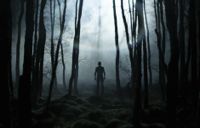 Low budget and rather slow moving suspense thriller by first time director Lorcan Finnegan is a moody atmospheric piece set in a dense forest where some secret lies. A land surveyor, Eric (Alan McKenna) is in the throes of a midlife crisis. His marriage is fractured and his son barely acknowledges him, so he's more than willing to get away from his family when a mysterious client sends him on a prolonged survey excursion in a dense forest. By the time his research assistant, Olivia (Niamh Algar), arrives at the remote cottage where he is staying, Eric has become disturbed and beguiled by the woodlands that surround him. Barely glimpsed silhouettes haunt him among the trees, but he is never able to catch up with them. Trouble really starts when Eric takes too many mushrooms and hallucinates, unable to differentiate reality and fantasy. The film takes a while to get its footing, with a lot of false scares. The climax also requires the audience to put two and two together. But Finnegan's no-nonsense film succeeds as a creepy piece about creepy people.
Trailer: https://www.youtube.com/watch?v=cd4K6qICqC8
WULU (France/Senegal 2016) ***
Directed by Daouda Coulibaly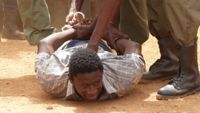 Malian director Daouda Coulibaly's debut is a no-nonsense tense crime drama/political thriller that traces the rise and fall of a low-level transit worker turned drug trafficker. When the film opens, the audience sees Ladji (Ibrahim Koma) advising his apprentice on how to load a bus with customers - to maximize fare. The ambitious Ladji forces himse on his boss who smuggles drugs. Ladji succeeds but more money means more responsibilities and more debt. Director Coulibaly ties in the political unrest ion the story as well as Ladji's rites-of-passage. The trial of the film WULU is the dog's rite, one part of 5 rites, that the audience is to figure out what it is about. Coulibaly's film is absorbing but it occasionally attempts to achieve much more than it can chew. Coulibaly always has the audience rooting for handsome Ladji, whether he is doing right or wrong. The audience will be able to experience drug trafficking in the environment of West African poverty.
Trailer: (unavailable)
WE ARE NEVER ALONE (Czech/France 2016) ***1/2
Directed by Petr Vaclav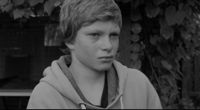 Director Vaclav says of his film, "No one is ever alone - we are always connected. We all live with others: some we dominate, some dominate us. The weaker submit to the stronger, the imitators to the originators, lovers to their beloved. All this is true and revealed in his film WE ARE NEVER ALONE. In a small town in the Czech provinces, there exist these characters: a paranoid prison guard, his hypochondriac neighbour and his wife who holds a shocking secret, their hardened children, a lovesick nightclub manager, and a stripper who is a single mother. Like a domino effect, each person's actions unknowingly trigger consequences for them all. The trouble is that these are all very depressing people who are always shouting at each other and condemning themselves. Do we need to watch this? We don't but Vaclav's film (which moves from black and white to colour back to black and white for no apparent reason) is somehow quite absorbing and his film turns out quite a surprising watch. This is quite an achievement for the director. WE ARE NEVER ALONE world premiered at the 2016 Berlinale, where it won the Tagesspiegel Readers' Jury Award.
Trailer: https://www.youtube.com/watch?v=tqOrol4jYls
THE WEDDING RING (Niger/ Burkina Faso / France 2016) **
Directed by Rahmatou Keïta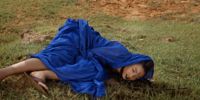 The director's second feature offers a female perspective on love, marriage and customs as seen by the Niger's Zarma Songhay people. The people wear colourful robes and live in a fairly tale land (like the famous African film MOOLADE) of colours and customs where royalty and miracles can happen. The story revolves around Tiyaa (Magaajyia Silberfeld), a princess of sorts of aristocratic birth, whoshould have the world at her feet when she returns home to the Sultinate of Zinder after completing her degree abroad. But Tiyaa is aimless and burdened by the pain of a lost love. In the absence of any better idea, she reluctantly seeks counsel from a zimma, a Zarma Songhay wise man who seeks answers to life's mysteries in the elements. The film traces her path as she turns her forlorn love back to happiness. This is a simple film with a simple plot and the enjoyment of the film comes from sitting back and enjoying the colourful tale unfold.
ZOOLOGY (Russia/France/Germany 2016) ****
Directed by Ivan I. Tverdovsky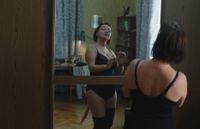 My personal favourite of the festival so far, ZOOLOGY which won the Special Jury Prize at this year's Karlovy Vary Film Festival is part comedy of errors, part social satire, and part tender love story. The film follows Natasha (an excellent low keyed performance by Natalia Pavlenkova), a lonely middle-aged woman who still lives at home with her mother, unfolds in an ordinary, uneventful manner at first. Stuck behind a desk at the local zoo, ignored by her malicious, clucking colleagues, Natasha lives her solitary existence in withdrawn defeat. That is, until something unexpected turns her life upside down: one day she discovers that she has grown a tail. The comedy comes from how she reacts with the tail. She tucks it in her panties and dances with it. It is hilarious how it does not bother her though rumours are going on about the town of a demon human with a tail. The satire comes from the runarounds she is given when she gets X-Rays for her tail as well as her work at the zoo. Her love arrives unexpectedly from a hospital staff who has a tail fetish. Funny, intelligent and totally unpredictable, this surreal comedy is a total delight from start to finish.
Trailer: https://vimeo.com/172563495