29
Sep
2016
Details

Category: Movie Reviews
Written by Gilbert Seah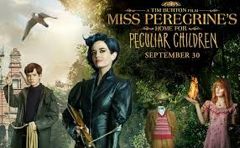 Two high profile Hollywood films opening this week are DEEPWATER HORIZON and MISS PEREGRINE'S HOME FOR PECULIAR CHILDREN. The interesting doc OFF THE RAILS about a NYC Transit impersonator and bus/train hijacker makes its debut.
FILM REVIEWS:
DEEPWATER HORIZON (USA 2016) **
Directed by Peter Berg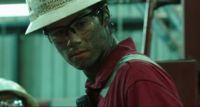 Based on the true-life worst U.S. oil disaster in history, DEEPWATER HORIZON is nothing more than a super expensive a re-enactment of the disaster using special effects with a cliched story line framed by testimonies of the survivors at a hearing. Director Peter Berg who made some original films in his time like VERY BAD THNGS and A KINGDOM seems to be out of touch here.
The film is a complete bore from start to finish with cardboard performances from Mark Wahlberg, Kurt Russell, Gina Rodriguez and Kate Hudson. Even John Malkovich dishing, out his usual side nastiness cannot save the day. Another disaster film that proves that disaster films (THE TOWERING INFERNO, THW SWARM, both POSEIDON ADVENTURES) are pure disastrous rubbish!
Lots and lots of pyrotechnics but repeated again and again with lots of screaming actors. See it in IMAX for a larger than human headache experience.
The worst segment has Berg pulling in a family target audience in a scene where Wahlberg's little girl explains how an oil rig works with a pop can at the dinner table.
Trailer: https://www.youtube.com/watch?v=S-UPJyEHmM0
OFF THE RAILS (USA 2016) ***
Directed by Adam Irving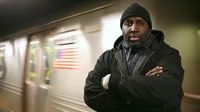 OFF THE RAILS is the story of a black man who has spent a majority of his life on the NYC subway and buses. But he is not an employee but a transit worker impersonator who has landed himself in jail 32 for criminal impersonation of NYC Subway workers, hijacking trains and buses, endangering the lives of the public and a whole lot of assorted charges.
Why make a documentary of such an unimportant person and who would want to watch a documentary on such a person? Co-writer and director Irving makes it a point to make his documentary on Darius McCollum one of the most intriguing and entertaining documentaries that it won the prize of the top 20 Audience Popular docs at Canada's Hot Docs Festival.
Irving has clearly done his homework. He has assembled everything about Darius and has shown him to be a most unfortunate victim of the U.S. system. One cannot help but feel both pity for the man yet wanting to punish him for his deed. But there is more……. Darius McCollum is revealed as a man with Asperger's syndrome who cannot help himself.
A patient with Asperger's is one who can deal with objects better than human beings. But Irving includes two human beings that affect Darius the most. One is his mother who is interviewed on film. Their letters of correspondence while Darius is serving sentence are read aloud. The other woman in his life, an immigrant from Ecuador who can hardly speak a word of English is also interviewed. Here, the audience sees that even true love cannot alter Darius's obsession with the NYC Transit System.
Like many a successful documentarist, Director Irvin know how to rally his audience's emotions. Irving has as his target the U.S. judicial system. Darius is an unfortunate sick man who has not done anyone any harm, though it is made clear that he could have, given the opportunity. Darius offers the police information on the weaknesses of the transit in order to better protect citizens from possible terrorist attacks on the subway. Yet because of fear of being contacted by terrorist while incarcerated, Darius is put into solitary confinement. His lawyer clearly states that no system would punish a man who has helped them in this way.
OFF THE RAILS is not without humour. Irving parodies jail with the transit system. "The doors are closing," is heard in voiceover as the jail doors automatically close shut. The way in which Darius manoeuvres his way around the system is quite hilarious.
OFF THE RAILS is a very thorough examination of Darius McCollum. The origin of his sickness is shown to be catalyzed from a stabbing by a pair of scissors in school when he was a kid during a snow day. Asperger's experts also explain Darius's behaviour in impersonating transit personnel and his comfort within the transit system.
An obvious solution is to have Darius hired by NYC Transit. But Transit has replied that Darius is a risk and Transit cannot have the safety of the many millions of riders lie in the hands of someone who never obeys the rule book.
OFF THE RAILS finally emerges as both an entertaining and absorbing documentary about an ordinary person with a problem. The doc is tremendously effective because that ordinary person that is the subject in OFF THE RAILS could be any one of us.
Trailer: https://vimeo.com/160158306
MISS PEREGRINE'S HOME FOR PECULIAR CHILDREN (UK/USA 2016) **
Directed by Tim Burton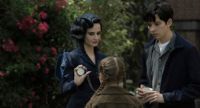 Based on the 2011 novel of the same name by Ransom Riggs, the film has a few similarities with the HARRY POTTER films which is likely the reason the rights of the book were quickly picked up for a film adaptation. Like Harry Potter, the boy with hidden powers, the hero of the story is a young 16-year old, Jake Portman (Asa Butterfield) who might or might not possess hidden powers. The orphanage home is a sorry replacement of Harry Potter's Hogwarts. But Jake also stumbles across a home with magic as well as evil forces.in the background. The story here is so-so and can nowhere be compared to the depth and imagination of J.K. Rowlings. The film, however has the benefit of being directed by Tim Burton and it is no surprise then that the film has a NIGHTMARE BEFORE CHRISTMAS dark look.
If one is a Tim Burton fan, there is a lot of Tim Burton to enjoy in the film, a part of it even feeling like ALICE IN WONDERLAND but do no expect anything new. Burton trudges along his storytelling in this film, with special effects, just going through the motions with his past methods. The film is also overly long at over 2 hours.
The film begins with the death of Jake's grandfather (Terence Stamp). 16-year-old Jacob "Jake" Portman is forced to travel to a mysterious island in order to discover the truth of what really happened. The film jumps frequently from the U.S. to England so often that it becomes confusing. One has to remember for example that when the pier is seen, it is Blackpool and no longer the Tampa Bay area.
Jake stumbles into what seems to be a different world. Jake is introduced to the extraordinary Miss Peregrine (Eva Green) and her peculiar children at Miss Peregrine's Home for Peculiar Children. But when what seems to be a fairytale takes a horrific turn, Jake is forced to make a life altering decision in order to protect the ones he loves from the monsters of his grandfather's past, the creepy Hollows and the dangerous Wights led by the terrifying Mr. Barron (Samuel L. Jackson).
The parts of the story in the film also feels unrelated and dumped together. These include among other curiosities unexplained in existence: World War II destroying the orphanage; the connection between Jake's father and the monsters; Miss Pedegrine's loops and her ability to change into a bird.
Bright moments are provided by Samuel L Jackson as Mr. Barron who as expected delivers another over the top performance. His under-his-breath curses each time Jake evades him are priceless. This is also one film Jackson does not get to utter his famous 'mf' phrase. He does, utter, however,"What the f…" under his breath.
MISS PEREGRINE'S HOME FOR PECULIAR CHILDREN is rightly released just before Halloween to draw a family audience with the film getting a boost once the 31st of October comes around. It should do ok box-office numbers.
Trailer: https://www.youtube.com/watch?v=tV_IhWE4LP0