12
Apr
2017
Details

Category: Movie Reviews
Written by Gilbert Seah
The big film opening this week is THE FATE OF THE FURIOUS.
The Toronto International Kids Film Festival continues.
Best Bets of the Week:
Best Film Opening: THEIR FINEST
Best Horror: GET OUT
Best Family: BEAUTY AND THE BEAST
Best Foreign: TONI ERDMANN
Best Documentary: PERFUME WAR
Best Comedy: T2 TRAINSPOTTING
FILM REVIEWS:
BLACK CODE (Canada 2016) ***
Directed by Nicholas de Pencier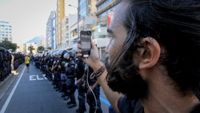 Toronto-based documentary filmmaker and cinematographer Nicholas De Pencier (Four Wings and a Prayer, Watermark) examines the complex global impact that the internet has had on matters of free speech, privacy and activism.
If the documentaries and the Oliver Stone film on EDWARD SNOWDEN have not already whetted ones appetite, BLACK CODE is a more detailed no nonsense, less glamorized study on the loss of privacy of the internet.
Being a Canadian production, BLACK CODE always returns to its Canadian roots. A principal subject in the film is Torontonian Professor Ronald Deibert, who has quite a bit to say in the film (inspired by his book), who is head of the Citizen Lab, a world class internet research facility in the University of Toronto.
BLACK CODE tells the story of how society's most critical infrastructure – the internet – is increasingly being monitored, censored, and manipulated by institutional powers. Director de Pencier tries his best to illustrate the fact visually through a lot of images showing diagrams of machines linked together by connecting lines. The electronic networks have created an almost utopian global commons of communication,knowledge, and information, but at the same time have exposed every private detail of our lives to prying eyes.
The audience is introduced to Jon Karlung, the CEO of Swedish Internet Service Provider, Bahnhof, who houses his rows of humming data servers under 30 metres of rock in a converted cold war bunker, where he tells us of his constant struggle to protect his customers' private data. Edward Snowden discusses, in conversation with Deibert, the broad implications of internet surveillance by the state.
To personalize his documentary and also to emphasize its relevance, de Pencier picks 5 examples of famous people that have encountered invasion of their internet privacy.
The first of those are set in Dharamsala, India, where Golog Jigme and Kanyag Tsering, two Tibetan monks risk extreme consequences to get sensitive news in and out of Tibet. To do their work the film shows them circumventing the sophisticated surveillance apparatus of the Chinese Government who would prefer to control all such electronic communications. De Pencier cleverly ties in The Citizen Lab's work in the Tibetan Community uncovering the Ghost Net spy ring which had infiltrated not only the private networks of the Dalai Lama, but more than a thousand sovereign government, diplomatic and military computers around the world.
The film moves on to encounter Bytes For All as the second example, open-net activists in Pakistan and the tragic story of Sabeen Mahmud, an activist who was killed by vigilantes for her opinions on an uncensored internet. The third subject and the most interesting is Tadesse Kersmo, an Ethiopian political dissident who was secretly spied on via his computer from Africa, even though he was living at what he presumed was a safe distance in London, England. There are also the Syrian journalist Wjd Dhnie who was tortured by the Regime simply for his Facebook posts and finally Midia Ninja, a free media collective in Rio de Janeiro as they use unlikely internet platforms to disseminate an alternative version of the news to the legacy media corporations.
The film ends up documenting a gripping account of how governments control and manipulate the internet in order to censor and monitor their citizens. Its scary and its true. But the film does not educate what the world can do to stop the invasion of the individual's privacy though Professor Deibert sums the film up with a few alternatives.
Trailer: https://www.youtube.com/watch?v=BW2_2fOfdN
CLOUDBOY (Belgium/Sweden/Netherlands 2016) **
Directed by Meikeminne Clinckspoor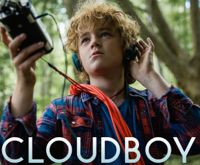 CLOUDBOY is a coming-of-age story of a 12-year old boy who learns to appreciate the love of his separated mother and his other siblings.
Though CLOUDBOY tells the story of 12-year old Niilas, it is not told from his point of view but from the outside, letting the audience form their own opinion on the boy and on the incidents that occur. When the film opens, the audience sees the relationship between Niilas and his father. His father is playful yet stern when Niilas gets out of hand. They have spent all the years together in Sweden and it is now time for the boy to visit the mother who live up north in Swedish Lapland (hence the title CLOUDBOY).
The film being shot in Sweden and Belgium offers the younger audience a good education of what it is like to live in different countries.
So, against his will, Niilas spends his summer vacation with his mother and her new family (two siblings) in rural northern Sweden, where they live among the indigenous Sami people as reindeer herders. Having spent most of his 12 years with his father in Belgium, Niilas barely knows his mother and has yet to meet his stepfather and new siblings. Uncomfortable around the reindeer and his family, Niilas retreats inwards. His negligence following an argument with his half-brother causes a reindeer to go missing. Feeling responsible for the animal's safety — and for causing his family distress — he takes on the search.
Niilas is portrayed as a spoilt kid who can do damage when he does not get what he wants. His mother, stepfather and two step siblings are just too nice to him to be believable. Niilas let loose all the reindeer that the family have taken 5 weeks to round up. He mistreats his siblings. H spurns the love of the mother and stepfather. Niilas basically does what he wants. Yet everything turns out right and everyone still cares for him. Chuck the spoilt kid into the river, is what I would say.
The film is predictable to the very end.
Despite the director's good intentions, the film feels flat. But younger audiences might be able to appreciate the film a bit better.
The film is shot in many languages - Swedish. Sami and Flemish.
The film is suitable for family though there is one instance of slapping and shoving.
CLOUDBOY will be screened at the TIFF Kids International Film Festival with a total of 5 separate screenings. In addition there will be an introduction and Q&A with director, Meikeminne Clinckspoor on April 18, April 20 and April 22.
Trailer: https://uk.video.search.yahoo.com/search/video?fr=yfp-t-903&p=trailer+cloudboy#id=1&vid=42b782605e0dfd69251b3603fe5ec608&action=click
THE FATE OF THE FURIOUS (USA 2017) **
Directed by F. Gary Gray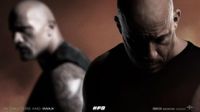 With so many in the FAST AND THE FURIOUS franchise with the false promise that the last FAST AND FURIOUS would be the last one, this 8th edition, nicknamed F8 provides much, much more of the same, louder and noisier as most sequels promise. (I had lost count and thought this was the 9th.)
This latest edition assumes that the audience is familiar with most of the characters and does not bother with any flashbacks or explanations. With so many characters, it is probably a good idea not to do so. The film allows the audience to guess what has occurred in the past and for a film like this, it is only the action and fast cars that count - not the characters.
The plot of THE FATE AND THE FURIOUS, not that it really matters, follows the events of Furious 7. Dominic Toretto aka Dom (Vin Diesel) and his wife Letty (Michelle Rodriguez) have gone on their honeymoon, and the rest of the crew have begun to settle down to a more normal life. But when a mysterious woman, later to be revealed as Cipher, a super villain (Charlize Theron) convinces Dom to work against the people that he is closest to, the rest of the crew must face trials they have never seen before – including some former enemies – in order to bring back the man who brought them together in the first place.
In case one has forgotten. the other crew members include Like DSS agent, Hobbs (Dwayne Johnson), Deckard Shaw, a rogue specialist (Jason Statham), mechanic Tej Parker (Chris Bridges), Ramsey (Nathalie Emmanuel), former criminal Roman Pearce (Tyrese Gibson) among others.
As far as the film goes, this is male chauvinist pig material all the way - all the more for decent women and men to hate this kind of film. The beginning race for example is started by a scantily dressed female in extreme shorts waving down a flag. Vin Diesel exploits his male macho body to no end. Apparently Diesel is an a**hole in real life as mentioned to be by a fellow critic who had interviewed him. His co-star Johnson also called him horse s***. Johnson is a pleasure to watch on screen but I can hardly say the same for Diesel.
It is odd to see that the script by Chris Morgan which clearly lacks any hint of character development whatsoever take on the issue of the importance of family. Helen Mirren has a cameo as he mother of Deckard Shaw (Jason Statham) stressing the importance of family values and the inclusion of his brother (Luke Evans) into his activities. Deckard spends a chunk of screen time saving Dom's baby. Dom says his baby is the most important person in his life.
Oscar Winner Helen Mirren (THE QUEEN) shows that even a dame of the British Empire is willing to take an easy pay check for a cameo role in big budget Hollywood rubbish like this one. The term is called slumming and many famous stars have slummed before.
THE FATE AND THE FURIOUS (budget of $250 million) is slotted to make more than $100 million this weekend. The film is nothing more than silly special effects that though looks stunning in iMAX (the film contains a record number of cars trashed) does nothing for the movie industry or the human race.
Trailer: https://www.youtube.com/watch?v=JwMKRevYa_M
THE HAPPIEST DAY IN THE LIFE OF OLLI MAKI (Finland/Sweden/Germany 2016) ****
Directed by Juho Kuosmanen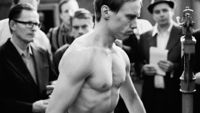 Finland's most famous filmmaker, Aki Kaurismaki is well known for his dead-pan comedy. The tradition is carried on in Juho Kuosmanen's debut feature which was also a
a top prize winner at this year's Cannes festival in the Un Certain Regard section. The film is inspired by the true story of Finland's most successful boxer, Olli Maki of the 1960s. Shot in black and white with scrupulous attention to period detail, the film centres on the prelude to Mäki's historic fight in Helsinki with American Davey Moore, the bantamweight champion of the world. While the U.S. makes films on boxing champions, it takes a country like Finland to make one on a loser. The happiest day is the day Maki loses his match - in just 2 rounds. But this is a charming romantic comedy about what's important in life. The most fun the couple has in the film is to skip flats stones across the water.
Trailer: https://www.youtube.com/watch?v=jxBGb-YY5Vs
MAUDIE (Canada/Ireland 2016) ***1/2
Directed by Aisling Walsh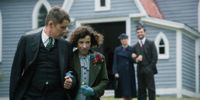 MAUDIE is the film about Maud Lewis. Maud Lewis is among the most inspiring figures in Canadian art. Afflicted with juvenile rheumatoid arthritis, she spent her early life dismissed for what was presumed to be her limited ability. But Lewis' colourful paintings, made on surfaces ranging from beaverboard to cookie sheets, established her as one of our country's premier folk artists.
There is one reason to see the new Canadian/Irish drama about painter Maud Lewis and it is the actress who portrays her, Brit Sally Hawkins. Besides being this reviewer's favourite number 1 actress who broke into prominence with Mike Leigh's HAPPY-GO-LUCKY, Hawkins has also garnered an Oscar nomination for Best Supporting Actress playing Cate Blanchette's sister in Woody Allen's BLUE JASMINE. MAUIDE puts Hawkins again in Best Actress category, which should win her at least a Best Canadian Screen Award nomination for Best Actress.
MAUDIE, based on a true story (the real images of Maudie and Everett seen in the final credits), is an unlikely romance in which the reclusive Everett Lewis (Ethan Hawke) hires a fragile yet determined woman named Maudie (Sally Hawkins) to be his housekeeper. Maudie, bright-eyed but hunched with crippled hands, yearns to be independent, to live away from her protective family and she also yearns, passionately, to create art. Unexpectedly, Everett finds himself falling in love. MAUDIE charts Everett's efforts to protect himself from being hurt, Maudie's deep and abiding love for this difficult man and her surprising rise to fame as a folk painter. Things change when one day a summer resident comes calling. She's a New Yorker, wears alluring clothing and talks like Katharine Hepburn. She sees something in Maudie's paintings and commissions one. Suddenly Maudie's pastime is recognized as having real value. People come from far and wide. Eventually her work will hang in the White House.
Irish director Walsh concentrates on the drama of the couple's difficult relationship. It is only after the half way mark that Maudie begins to paint. The secret of Maudie's daughter still being alive and still existing is only given a fleeting nod, again the film revetting back to the couple's relationship.
The film is a period piece set in the small village of Marshalltown, 1937. As this is a small village, only small carts and horses are sufficient to convince the audience of the early 30's setting. Though set in Nova Scotia, MAUDIE was shot in Newfoundland, likely because the Province of Newfoundland poured in money for the production. Still these two are Atlantic provinces and the film is beautifully shot by cinematographer Guy Godfree displaying images of the maritime light and landscape. The music is haunting and provided by COWBOYS JUNKIES member, Michael Timmins, even though the music often comes on into the film abruptly at several points.
Besides Hawkins' outstanding performance, talkative Ethan Hawke delivers one against (his) type as the quiet and moody husband, Everett Lewis. Vancouver actress Gabrielle Rose, recently seen in THE DEVOUT is also a pleasure to watch, playing Maudie' ailing Aunt Ida.
No reason is given for Maudie's crippled hands except that the problem is linked to arthritis, which is assumed afflicted Maudie from a much younger age than most. Nothing much is also mentioned of Everett's background, though one would be curious the reason he became quite the recluse.
Though MAUDIE might be a slow watch for some, it is a well crafted and effective biopic of MAUDIE and her troubled relationship.
Trailer: https://www.youtube.com/watch?v=-_0GoO-hxDI
PERFUME WAR (Canada 2017) ***1/2
Directed by Michael Melski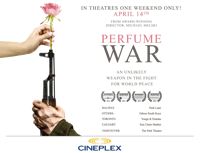 If there is ever an inspirational film that will move audiences to return their faith in the human race, PERFUME WAR is it.
Michael Melski's fascinating documentary explores the extraordinary friendship between two best friends, Trevor and Barb whose shared mission of peace has made an enormous impact on countless lives.
The film begins with equal time devoted to each before concentrating on Barb. Captain Trevor Greene joins the military to fight the oppression of women in Afghanistan. Barb Stegemann is a single mom who is moved to take on her best friend's mission after he is brutally axed in the head by the Taliban. Stegemann works with Afghan farmers to grow legal orange flower crops instead of the illegal heroin poppy--the Taliban's chief income source--and creates an unlikely weapon in the fight for world peace - perfume. The topic is an interesting as it is strange. But director Melski inserts the inspirational factor into his film.
This he does firstly by dotting quotations by the Roman Emperor Marcus Aurelius throughout his film. Example: "Change is nature's delight." Next Melski inspires through the lives of both Barb and Trevor. Trevor and Barb are visionaries.
Trevor describes himself as the most driven person he knows - and one that is driven on principles, not by money. Trevor is described by Barb as the most inspirational person who changed her life completely. She is also described by her University professor as an engineer of civilization, who in his 34 years of teaching has only encountered a handful. Barb and Trevor are best friends (no sex). When Trevor met Debbie, Barb knew Debbie was the perfect one for Trevor and the three became good friends. Barb and Trevor each pushes the other towards the limit.
When the Taliban takes an axe to Trevor's head, Trevor survives. A miracle! More inspiration! Barb decides to give her life to continue Trevor's mission. She embarks on the business venture (even securing funds from DRAGON'S DEN) so that the business can continue and the Afghanistan farmers can continue to work.
Melski's film is total convincing as he includes clips of the farming in Afghanistan The enactment of the meeting that resulted in the axe to Trevor's skull is also re-enacted to full disturbing effect. Melski also debates the topic of social good vs. monetary gain. Barb had to get capital from TV's DRAGON's DEN.
Those who have watched DRAGON's DEN will be pleased to see the film's heroine pitting her wits with her social venture to the dragons who only look at the money prospects of a business venture. Dragon Kevin O'Leary obviously gives a no. But Melski shows that even dragon have consciences and a human desire to do good. Another fascinating segment of the film is devoted to how Barb beats the big companies in the perfume business.
The film is about challenge. The film is about doing what's right and to make a difference to change the world - to make it a better one. PERFUME WARS inspires!
Trailer: https://www.youtube.com/watch?v=GS7KteaH55U
THEIR FINEST (UK 2016) ****
Directed by Lorne Scherfig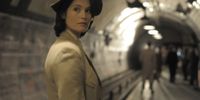 Danish director Lorne Scherfig broke into the international film scene with his first film ITALIAN FOR BEGINNERS and has continued to impress both audiences and critics alike with films like THE RIOT CLUB and AN EDUCATION, these two films demonstrating his flexibility in his subjects. His latest is again a grand piece of fine filmmaking, a period piece that celebrates the role of women (seldom seen in the war genre) during the Second World War.
The film based on the novel Their Finest Hour and a Half by Lissa Evans and written by Gaby Chiappe puts the female into the picture. The main protagonist is Catrin Cole (Gemma Arterton star of films like ORPHAN and THE GIRL WITH ALL THE GIFTS), a "slop" scriptwriter, charged with bringing a female perspective to war films produced by the British Ministry of Information's Film Division. Slop is the degrading term given for 'women's talk'. Her current project is a feature inspired by stories of British civilians rescuing soldiers after the retreat at Dunkirk. Catrin's artist husband (Jack Huston) looks down on her job, despite the fact that it is paying the rent. At least lead scenarist Tom Buckley (Sam Claflin), who at first pokes fun at the female effort appreciates her contribution.
There is one great dialogue in the film that celebrates the romanticism of movies. "In war, some do not come back home at all. Some come back heroes and some do not come back as heroes. The film that is to be made must make it worth the audience's time to sit through it." These are the words that are used to inspire the making of this otherwise propaganda film that would eventually turn the lives of many a British citizen. The film is used to create patriotism to send the men to fight in battle and the women to work in the factories manufacturing ammunition and weapons.
Performances are all impressive all round, led by both Bill Nighy as a pompous past his prime actor who is never afraid of showing off and Gemma Arteton in the title role. Jeremy Irons in a cameo (praising the power of the dramatic arts) deserves mention in one of the film's funniest segments.
Besides the lovely period detail of the costumes and sets, the look of war-torn Britain is also magnificently created - reminiscent of the best of war films like John Boorman's HOPE AND GLORY and Guy Hamilton's BATTLE OF BRITAIN. The film in a film is to be shot in Devon, Devon standing in for Dunkirk where the film in the film is set.
One great and memorable British propaganda films is Alberto Cavalcanti's 1942 effort WENT THE DAY WELL? (one of my favourite films of all time) where British housewives discover their village invaded by German paratroopers posing as English soldiers. The Brits must have put in quite the effort in their propaganda films. THEIR FINEST is also really funny in may parts, making the drama totally entertaining for both sexes despite the female slant.
Trailer: https://www.youtube.com/watch?v=id0HEelDIuk