TIFF unveiled the first round of titles premiering in the Gala and Special Presentation
programmes of the 43rd Toronto International Film Festival
.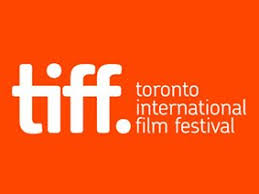 Of the 17 Galas and 30 Special Presentations, this first announcement includes 21 World
Premieres, 7 International Premieres, 8 North American Premieres and 11 Canadian Premieres.
The selection announced today includes 13 features directed by women.
"We have an exceptional selection of films this year that will excite Festival audiences from all
walks of life," said Handling. "Today's lineup showcases beloved auteurs alongside fresh voices in filmmaking, including numerous female powerhouses. The sweeping range in cinematic
storytelling from around the world is a testament to the uniqueness of the films that are being
made."
"Every September we invite the whole film world to Toronto, one of the most diverse, movie-mad
cities in the world. I'm thrilled that we've been able to put together a lineup of Galas and Special
Presentations that reflects Toronto's spirit of inclusive, passionate engagement with film.
The 43rd Toronto International Film Festival runs from September 6 to 16, 2018.
GALAS 2018
Beautiful Boy Felix van Groeningen, USA
World Premiere
Everybody Knows Asghar Farhadi, Spain/France/Italy
North American Premiere
First Man Damien Chazelle, USA
Canadian Premiere
Galveston Mélanie Laurent, USA
Canadian Premiere
The Hate U Give George Tillman, Jr., USA
World Premiere
Hidden Man Jiang Wen, China
International Premiere
High Life Claire Denis, Germany/France/Poland/United Kingdom
World Premiere
Husband Material Anurag Kashyap, India
World Premiere
The Kindergarten Teacher Sara Colangelo, USA
Canadian Premiere
The Land of Steady Habits Nicole Holofcener, USA
World Premiere
Life Itself Dan Fogelman, USA
World Premiere
The Public Emilio Estevez, USA
World Premiere
Red Joan Sir Trevor Nunn, United Kingdom
World Premiere
Shadow Zhang Yimou, China
North American Premiere
A Star is Born Bradley Cooper, USA
North American Premiere
What They Had Elizabeth Chomko, USA
International Premiere
Widows Steve McQueen, United Kingdom/USA
World Premiere
SPECIAL PRESENTATIONS 2018
Ben is Back Peter Hedges, USA
World Premiere
Burning Lee Chang-dong, South Korea
North American Premiere
Can You Ever Forgive Me? Marielle Heller, USA
International Premiere
Capernaum Nadine Labaki, Lebanon
North American Premiere
Cold War Paweł Pawlikowski, Poland/United Kingdom/France
Canadian Premiere
Colette Wash Westmoreland, United Kingdom
Canadian Premiere
Dogman Matteo Garrone, Italy/France
Canadian Premiere
The Front Runner Jason Reitman, USA
International Premiere
Giant Little Ones Keith Behrman, Canada
World Premiere
Girls of the Sun (Les filles du soleil) Eva Husson, France
International Premiere
Hotel Mumbai Anthony Maras, Australia
World Premiere
The Hummingbird Project Kim Nguyen, Canada
Worlr Premiere
Manto Nndita Das, India
North American Premiere
Maya Mia Hansen-Løve, France
World Premiere
Monsters and Men Reinaldo Marcus Green, USA
Canadian Premiere
*Special Presentations Opening Film*
MOUTHPIECE Patricia Rozema, Canada
World Premiere
Non-Fiction Olivier Assayas, France
Canadian Premiere
The Old Man & The Gun David Lowery, USA
International Premiere
Papi Chulo John Butler, Ireland
World Premiere
Roma Alfonso Cuarón, Mexico/USA
Canadian Premiere
*Special Presentations Closing Film*
Shoplifters Hirokazu Kore-eda, Japan
Canadian Premiere
The Sisters Brothers Jacques Audiard, USA/France/Romania/Spain
North American Premiere
Sunset László Nemes, Hungary/France
North American Premiere
Through Black Spruce Don McKellar, Canada
World Premiere
The Wedding Guest Michael Winterbottom, United Kingdom
World Premiere
The Weekend Stella Meghie, USA
World Premiere
Where Hands Touch Amma Asante, United Kingdom
World Premiere
White Boy Rick Yann Demange, USA
International Premiere
Wildlife Paul Dano, USA