Toronto International Film Festival (TIFF) 2018 Capsule Reviews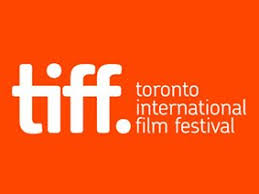 The Toronto International Film Festival 2018 version runs from Thursday 6th September for 11 days till the 16th with the whole list of Gala Presentations and smaller films to whet very moviegoer's appetite. Stars will line the ted carpet following their films. So expect Bradley Cooper and Lady gaga to be seen with their film A STAR IS BORN as other stars and directs who are only too pleased to do a Q & A with the audience.
Ticket pricing is getting more complicated with a different tier in prices depending on whether a screening is evening or day or rush or for a regular or e capsule reviewed.premium feature. Best to check the website at:
TOP of the Festival so far:
BEFORE THE FROST
BORDER
BURNING
CAPERNAUM
CLIMAX
L'HOMME FIDELE
LIFE ITSELF
ROMA
SHOPLIFTING
Below are capsule reviews of selected films that are screened at this year's TIFF. This article will be updated daily as new films are capsule reviewed.
CAPSULE REVIEWS:
EL ANGEL (Argentina/Spain2018) ***1/2
Directed by Luis Ortega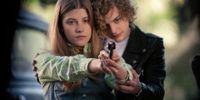 Not since THE OMEN has evil been given a more deliciously portrayal as in the angelic innocent face of Damien the satanic child. Loosely based on the infamous Argentinian serial killer dubbed "Death Angel", EL ANGEL (THE ANGEL) follows an innocuous-looking, all blond hair and cherubic face but deeply sinister thief whose lawlessness escalates exponentially when he takes up with a career criminal. Carlitos (Lorenzo Ferro) has decent parents who discouragers him from stealing but Carlitos does so because he revels in it. Trouble really begins when he meets Ramon (Chino Darín), the son of criminals, the attraction he feels (for both crime and also for Ramon as evident in one homo-erotic scene) causes him to up the ante and engage in more serious criminal activity. Soon, the young men are killing. Director Ortega is surely fascinated with subject and the film shows mostly the glamour that goes with the killing and robbing.
Trailer: https://www.youtube.com/watch?v=jfNtW7xkvzM
ANGELO (Austria/Lux 2018) ***
Directed by Markus Schleinzer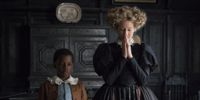 ANGELO is true-story drama based on documents, of a young African boy is abducted, sold, and forced into 18th-century Viennese court life where he must wrestle with the restrictions placed upon him by society. The film begins with him as a young innocent boy and ends with him educated as a full black man and a lady's man at that. This is director Markus Schleinzer's grandiose and elaborate period drama but there are personal lessons to be learnt as well. The audience sees the contradictions faced by the by and the subtle rebellion he bears as he obeys his Masters. The film is also stunning in its locations and also parodies the clashing of the different cultures.
Trailer: (unavailable)
ANIARA (Sweden 2018) ***
Directed by Pella Kågerman and Hugo Lilja
This is a sci-fi disaster film based on a prescient epic poem by Swedish Nobel Prize winner Harry Martinson that could very well be a based on true fact event set in the not too far distant future. A ship carrying settlers to Mars is knocked off course, causing the consumption-obsessed passengers to consider their place in the universe. ANIARA is the name of one of several ships launched into space to start anew on Mars. ANIARA is also a giant shopping mall, but once the accident occurs, no one knows when they will go back on course towards Mars. The film tracks the time period of the time of the accident, a few weeks after, then a few months after followed by years after. The settlers get addicted to a room where the protagonist (Emilie Jonsson) runs a computer that can recall their best memories (nods to Kore-eda's AFTER LIFE). The premise is excellent coupled with great production sets but the film's narrative stays dead ended.
Trailer: (unavailable)
ANTHROPOCENE: THE HUMAN EPOCH (Canada 2018) ***1/2
Directed by Jennifer Baichwal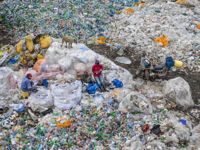 Filmmakers filmmakers Jennifer Baichwal and Nicholas de Pencier return with their latest and third of their trilogy after MANUFACTURED LANDSCAPES and WATERMARK, entitled ANTHROPOCENE: THE HUMAN EPOCH. The doc, written by Baichwal and narrated by Swedish actress and Oscar winner Alicia Vikander is a disturbing doc that demands to be seen for it explores human impact on the Earth. The film's first scene is that of molten metal. The site on display is north of the Arctic circle in what Baischwal describes as Russia's most polluted city. This is where the world's largest metal smelting industry is located. Baichwal and her crew travel the world documenting evidence of human domination – from concrete seawalls that cover 60% of China's mainland coast, to psychedelic potash mines in Russia's Ural Mountains, to vast marble quarries in Italy, to surreal phosphate tailings ponds in Florida. ANTHROPOCENE: THE HUMAN EPOCH is a spectacular film - Baichwal's best of her trilogy. She has spent an immense amount of time on research and travels resulting in this magnificent educational documentary.
Trailer: https://www.youtube.com/watch?v=44RYqgKwfSQ
BEFORE THE FROST (Denmark 2018) ****
Directed by Michael Noer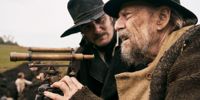 Director Michael Noer's (the recent PAPILLON remake) fifth feature, tells the heart-wrenching story of a struggling Dane farmer in 19th-century Denmark , Jens (Jesper Christensen) who must go against his morals and make a deal with a wealthy Swede in order to secure his family's survival over a harsh winter. He would do anything including murder for is children. The deal is to be made with the Swede which includes offering his daughter to him. The daughter detests the fact and hates her father for it. But things change. People change too. This is a meticulously crafted tale, classic Dickens hardship and lessons and a satirical Orwellian twist similar to ANIMAL FARM where the pigs transform int the human beings they overthrow. Here, the protagonist, Jens transforms into the enemy he initially despises. The film also offers an eye-opening look on old farming and living practices in Denmark.
Trailer: (unavailable)
BIRDS OF PASSAGE (PAJAROS DEVERANO) (Colombia/ Denmark/Mexico,/France 2018) ***
Directed by Cristina Gallego and Ciro Guerra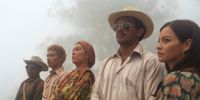 BIRDS OF PASSAGE plays like a Colombian style GODFATHER epic. Both films begin with a young couple's love. In BIRDS OF PARADISE, Raphayet (José Acosta) is captivated by Zaida (Natalia Reyes) at her "coming out" ceremony, and is determined to come up with the enormous dowry her mother and family matriarch Úrsula (Carmiña Martínez) demands. This where the trouble starts. He gets the dowry from drug money involving wats between clans that eventually is too difficult to solve. The film is good study of how things get seriously totally out of control from a small incident which in this case is Rapha's trigger happy outsider Moisés.
BIRDS OF PARADISE is a colourful film (though a lot of colour is blood red) showing Colobia as many have not seen before, especially with the indigenous Wayuu customs, traditions, and celebrations In addition there is the classic tragedy arising from pride, greed, and the clash between the old and new worlds.
Trailer: https://www.youtube.com/watch?v=_cbzb4pXZT0
BORDER (Grans) (Sweden 2018) ***** Top 10
Directed by Ali Abbasi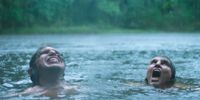 The film that everyone has been raving about. And with reason too. This is definitely the weirdest film and arguably one of the best of the festival. The film, directed by Iranian born Swede Ali Abbasi is called BORDER because the story centres on border agent Tina (Eva Melander) who uses her ability to sense or smell human emotions to catch smugglers. She is called an ugly bitch by someone caught by her and with reason. When she sniffs up a suspicious Vore (Eero Milonoff), love blossoms. But what the audience and Tina doesn't knows that her life will be disrupted completely. BORDER is a mix of very, very black comedy, romance and horror. Director Abbasi knows what to focus his camera on especially the clsoe-ups, be it the sniffing nose or quivering lips to exact the perfect emotion from his audience. There is a big twist in the plot as well as many surprises around every corner.
Clip: https://www.youtube.com/watch?v=XpwPp0DYyg0
CAN YOU EVER FORGIVE ME? (USA 2018) ***1/2
Directed by Marielle Heller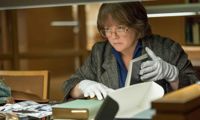 It takes courage to make for comedian Melissa McCarthy to lose all that weight and to star in a serious role of a convicted felon as well as to bring to the screen the story of a protagonist that is annoying and not one many can root for. Accolades for the effort. Based on the book/biography of the same name, CAN YOU EVER FORGIVE ME? tells the story of failed writer Lee Israel who did at one time make it on the New York Times Best 10 bestseller list but now, down spiralled to drinking and being exceptionally rude to everyone. She is a petty thief as well. Then she learns something she is really good at, forging literary letters and selling them to collectors. She befriends a gay Brit (Richard E. Grant) who does not help her esteem either. Heller's first third of the film shows Lee as a dislikable person, despite offering some break in her jokes and insults. Heller and McCarthy achieves their difficult task of getting the audience to slowly become sympathetic (if not root) for the character after that. But the film is a biography and a study character of the forger Lee Israel and in that sense, the film succeeds tremendously.
Trailer: https://www.youtube.com/watch?v=UvJIaNsf_bY
CAPERNAUM (Lebanon 2018) *****Top 10
Directed by Nadine Labaki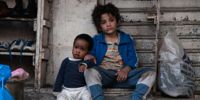 I did not think too much of Nadine Labaki's 2011 TIFF People's Choice Award winner WHERE DO WE GO NOW?, a female whimsical tale of sorts but in her latest film, she explores the lives of children living on the fringes of Lebanese society. This is in contrast, a dead serious film with a male protagonist, though a 12- year old male boy who, when the film begins is suing his parents for bringing him into this unfriendly world. Zain (Zain Al Rafeea) is only 12, but he's seen enough of this life to resent his very existence. His parents have sold his sister and he runs away from home, ending up in prison for stabling the man who bought his sister. Al Rafeea is sensational as the young rebel. Labaki's camera captures the dirt and poverty of the underbelly of Lebanese life where even hope is a luxury. That title comes from the name of the town on the Sea of Galilee where Jesus healed the sick in Biblical times.
Trailer: https://www.youtube.com/watch?v=iMTMdgNzIfA
CLIMAX (France 2018) ****
Directed by Gaspar Noe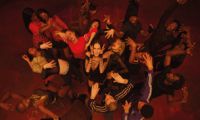 Gaspar Noe (CARNE, SEUL CONTRE TOUS, ENTER THE VOID) shows what genius can be done with a troupe of dancers obsessed with their art. The film begins with interviews of individual members followed by an incredibly executed dance in synch to the amazement of the audience. Third segment has the camera following the dancers as they interact with each other, speaking about their aims, fears or just plain flirtation. This is followed once again by dance, this time with the camera placed permanent,y overhead of the dancers as they now individually dance into the frame, showing their prowess. The dancers now drink the sangria which is spiked with LSD. They never find out the culprit though the suspected get violently attacked. They last segment leading to the film's CLIMAX has them indulging in sex and violent acts. The film's dance sequences alone are more than worth the price of admission but the film delves more deeply into man's tortured soul including the concept of death. CLIMAX is not a film for everyone but is nothing one has seen before for those who can take it.
Trailer: https://www.youtube.com/watch?v=Hi69nL_VrTE
COLD WAR (ZIMNA WOJNA) (Poland 2018) ****
Directed by Pawel Pawlikowski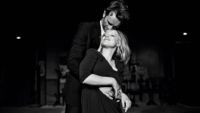 The director of the Best Foreign Film Oscar winner IDA three years ago, Pawel Pawlikowski returns with a new film, dedicated to his parents (as state at the end of the film) and based loosely on their lives. The film traces is the remarkable journey of a troubled love relationship that survived the cold war. But the lovers endure a cold war of their own where nothing is black and white. What is black and whit, however, is the film's stunning cinematography, capturing the years after the war where Poland indulged in popular propaganda. Wiktor (Tomasz Kot) the musical director of a dance tripe falls in love with a recruited rural dancer, Zula (Joanna Kulig). They travel together to different cities. She fails to show up when he decides to defect, while in Paris. They meet again at different times in different cities proving that their love is true - though plagued with jealousy. The intensity of the love is vividly portrayed by the two actors and the setting of the dance troupe (with some excellent dances) add a super backdrop to the story. Lots of metaphors in the film including the hilarious 'pendulum that kills' metaphor that got those watching the preview screening laughing.
Trailer: https://www.youtube.com/watch?v=BvPkDdFeTk8
COLETTE (UK 2018) **
Directed by Wash Westmoreland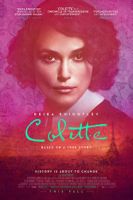 COLETTE tells the story of Sidonie-Gabrielle Colette (Keira Knightley), celebrated French writer and gay icon, not the average early-20th-century woman. The film follows her rise to fame while her writing credit is stolen by her husband. One cannot help but side with Colette against her obnoxious and cowardly husband, Willy (Dominic West) but the script makes him a too easy target to hate. Knightley prances about as if she is the best actress o the planet playing Colette, even more so giving the impression that it is just such a huge thing when she bears her breast in a scene onstage. Giving the impression of being totally staged and manipulative, the film gets more monotonous during the second half when it could have become more exciting. Trailer: https://www.youtube.com/watch?v=Mqdyyk-iOvY
CONSEQUENCES (Slovenia/Austria 218) ***1/2
Directed by Darko Štante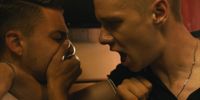 "If you fuck up, there will be CONSEQUENCES." so says one of the supervisors at a youth detention centre to the youth under him, who obviously think it an idle threat. CONSEQUENCES is the impressive directorial debut of Slovenian filmmaker Darko Štante centring on one such troubled youth, Andrej (Matej Zemljic). Andrej does not go to school, throws temper tantrums and is prone to anger, violence and lies. His parents have given up on him and therefore send him to a youth detention centre where he survives the bullying and gangs, owing to the fact that he is strong and feisty enough to challenge whoever gives him a hard time. The film does not delve into the reasons behind Andrej's anger but shows him to be awkwardly sensitive in few incidents. He is kind to his pet rat and sympathetic to a family he is about to rob as they have a backward daughter. The film is less a coming-of-age saga than an account of the youth's self discovery. The film is supposedly based on the director's own experiences working with youth in a correctional facility and it shows.
Trailer: https://www.youtube.com/watch?v=6W8v3feKptE
THE CROSSING (China 2018) ***
Directed by Bai Xue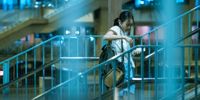 A film somewhat similar to the Argentinean film EL ANGEL, the subject is again a thief with no morals. Whereas the they in EL ANGEL indulges because he loves it, the their in THE CROSSING does it because se cannot help it, with society and smily circumstances not helping her much either. She lives with her (assumed) separated mother who is more interested in playing mahjong than in her daughter and her father who does not know how to care for her. THE CROSSING refers to the divide between Hong Kong and China where she mostly sells her stolen good. She comes across a den of thieves through a boat party where she meets a boy who she cannot love either. Her only aim in life appears to be wanting to see snow and to experience cold, a metaphor for something she cannot attain. She meets the gang boss 'Sister Hao' who se cannot accept as another mother figure. There seems no road to redemption for her and the film does not care to give her one either.
Trailer: https://www.tiff.net/tiff/the-crossing/ (click on trailer)
DIAMANTINO (Portugal/Fance/Barzil 2018) **
Directed by Gabriel Abrantes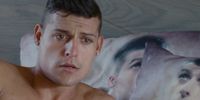 The film centres on the not too bright but gorgeous soccer hunk DIAMANTINO (parodying Cristiano Ronaldo) losing the final match for Portugal in the World Cup held in Russia 2018. Reason was his imagination of hush puppies during the game. Too bad Portugal did not enter the finals or semi-finals. But this does not matter for director Gabriel Abrantes, whose film contains a totally outrageous plot involving lesbian detaches infiltrating his home, wicked twin sisters and a Dr. Lambourghini pumping the soccer player full of hormones. This could be something right out of a Pedro Almodovar or an Alex de la Iglesias movie, but Abrantes does not know what to do with his material. The result is a very bland film despite some great sets and wardrobe. This film was chosen to close the Midnight Madness series.
Trailer: https://www.youtube.com/watch?v=XDU389lozvo
THE DIVE (Israel 2018) ***1/2
Directed by Yoel Rozenkier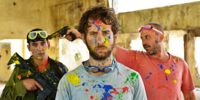 When a family patriarch dies, prodigal son Yoav (Yoel Rozenkier) returns to the sparsely populated kibbutz where he was raised. He is greeted by his mother, his elder brother Itai (Yona Rozenkier), and his younger brother Avishai (Micha Rozenkier), who is about to ship off to perform his military service in Lebanon. Yoav is an ex-officer traumatized by his experiences, while Itai remains a serviceman and believes fiercely in a man's patriotic duty. Their conflicting perspectives generate a deep rift in Avi. The title THE DIVE refers to the act that the three brothers must perform - to deposit their father's remains in an underwater cave, an excuse for the film to exhibit some superb underwater cinematography. Rozenkier (his first feature) successfully captures the male chauvinist world of the three bothers and how their lives are adversely affected
The film is ultimately about something much more profound: what it means to be human, made more believable as the story is autobiographical.
Trailer: https://www.youtube.com/watch?v=ysRi5yC2MRI
DOGMAN (France/Italy 2018) ***1/2
Directed by Matteo Garrone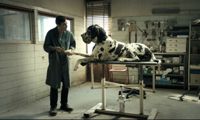 Director Matteo Garrone's (GOMORRA) latest film DOGMAN begins with an angry dog growling his teeth in closeup, a very appropriate beginning of a very angry film that tells a tale of vengeance by a mild-mannered DOGMAN pushed to the limit. The dogman is Marcello who owns a dog care shop. He knows and loves his dogs, just as he loves his daughter who he occasionally sees. The film does not delve into his family affairs and the audience assumes Marcello is separated from his wife. He snorts coke and hangs around a big hulk and uncontrollable bully, Simone. The neighbourhood wants to bring Simone down as he is nothing but trouble but ends up leaving him alone When Simone fucks Marcello up in a series of events, Marcello eventually gives the bully in comeuppance, Garrone's film is attain a difficult watch. He is a good storyteller that connects the audience to his characters. He even makes the bully sympathetic, loving his helpless mother and not being too bright.
Trailer: https://www.youtube.com/watch?v=eum93mpzpE0
DONNYBROOK (USA 2018) ***
Directed by Tim Sutton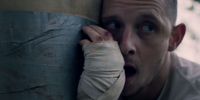 FIGHT CLUB meets BILLY ELLIOT. Jamie Bell is all pumped up in the role of an ex-marine trying to get out of drugs. Drugs are bad! His wife is addicted and he has to escape the wrath of a meth cook/dealer. The story eventually ends with the two men — the ex-marine, Earl who struggles to provide for his family and that violent drug dealer with an undefeated fighting record — competing in the Donnybrook, a legendary, bare-knuckle brawl with a cash prize of $100,000. Sutton's film is not perfect, choppy and paints an unflattering look of America - best envisioned by a woman singing of the U.S. National amidst having a drag of her cigarette. It is an America of clandestine drug deals, shady motel rooms, alcohol-fuelled brawls, and abandoned dreams. The film depends largely on Bell, who thankfully is believable as a tough guy though not believable to be tough enough to fight his opponent.
Trailer: (unavailable)
DRIVEN (USA 2018) ***
Directed by Nick Hamm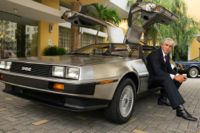 Irish Nick Hamm directs DRIVEN based on the outlandish true story of the John DeLorean (Lee Pace) the designer of the car of the same name (the vehicle used in BACK TO THE FUTURE), the rise and downfall of him and his Californian neighbour Jim (Jason Sudeikis). This is the second film about drug snitching after WHITE BOY RICK but in this one the federal drug agent, Ben Tisa (Corey Stoll) is more effective. While Hamm tries to dramatize the events, a lot of the film depends on the technical details of the case, which might bore a few people, judging front a number that left the theatre during the showing. The fact that Hamm is Irish is clear with the facts emphasized that Belfast made the Titanic and a lot of workers will be out of work if the DeLorean manufacturing money does not go through. The story is already crazy enough without having to put in the ridiculous 10 second ending which obviously did not happen. Good period 70's atmosphere coupled with superb performances by Sudeikis and Pace.
Trailer: https://teaser-trailer.com/movie/driven/
FALLS AROUND HER (Canada 2018) **
Directed by Darlene Naponse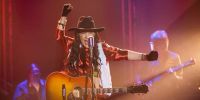 FALLS AREOUN HER is a true Northern Ontario and Anishinaabe First Nation film that celebrates the winter of Canada as seen in the landscapes of lake, forests and rivers. The film stars Tantoo Cardinal shining as a world-famous Anishinaabe musician (there is a shot her singing at the stat of the tim - showing some good original music) who returns to the reserve to rest and recharge — only to discover that fame (and the outside world) are not easily left behind. Her sister Betty (Tina Keeper) senses there may be more to Mary's need for isolation and urges her to reconnect with family and old friends. As Mary gets out more and even starts dating, it seems as though new possibilities are on the horizon. She has demons to rid off which includes her past manager who is quite the woman abuser, though he gets what he deserves in the end as the film shifts uncomfortably towards horror slasher mode. Otherwise it is a relatively dull affair, all good intention aside.
Trailer: (unavailable)
FLOAT LIKE A BUTTERFLY (Ireland 2018) ***1/2
Directed Carmel Winters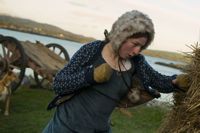 FLOAT LIKE A BUTTERFLY is a well-made female version of the underdog making good, a role reversal of BILLY ELLIOT, this film set in rural Ireland with boxing replacing dance. The film tells the fictitious tale of an Irish girl, Frances (Hazel Doupe) who hero worships the great boxer and herself becomes one. The film open with her as a kid punching away, on top of her father, Michael's (Dara Devaney) shoulders. FLOAT LIKE A BUTTERFLY is a feel good comedy/drama on an underdog making good. It could be classified was a family film but there is a lot of swearing in the dialogue. Few films have been made around Irish tinkers. What distinguishes FLOAT LIKE A BUTTERFLY from the average feel-good film is the screen time and effort put into the story's background. Frances' family especially the influences of her father, late mother and nana, the rich Irish background of tinkers, the rural Irish beauty and solid drama of Frances always being classified as a social reject all contribute to making Frances' story a strong one and one that the audience will root for. The result obviously is a solid and satisfying feel-good and entertaining drama.
Trailer: (unavailable)
GIRL (Belgium 2018) ***
Directed by Lukas Dhont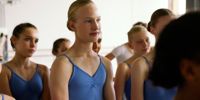 (in French and German)
GIRL tells the story of a boy/girl (Victor Polster) born a girl in a boys's body undergoing a sex change to become girl. As if the body is not under sufficient strain, GIRL is pushing her body to the limit as she suffers in her daily training to become a ballerina. She has a supportive father and loving younger brother. GIRL is Dhont's first film as he goes for realism at the expense of narrative. His camerawork is nothing short of suburb as one can see the camera focus changing as he tracks his camera. Often, the audience can tell what is happening by the camerawork from a closeup or camera shift, before being told verbally by the dialogue as to what has transpired. Dhont also effectively captures the emotions of her characters. GIRL is arguable the most emotional film screened at the festival.
Trailer: https://www.youtube.com/watch?v=Kdzu26tnUTc
GRETA (Ireland/USA 2018) ***
Directed by Neil Jordan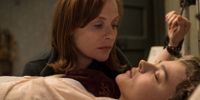 Some films are best if seen without any prior knowledge of the plot. Neil Jordan's GRETA is one of them. As in Jordan's THE CRYING GAME, the shock occurs when the girl the protagonist is having sex with suddenly is shown with a penis. The big surprise secret comes literally out of the closet at the 30-minus mark of Jordan's latest psychological thriller GRETA. Set in NYC, Isabelle Huppert plays a widow developing a friendship with a naïve young woman, Frances (Chloë Grace Moretz). Frances returns the handbag she finds on the subway to its rightful owner, Greta (Huppert). Frances recently lost her mother and feels alienated by her father; Greta has lost her husband, and her daughter lives far away. The two become fast friends much to the consternation of her best friend (Maika Monroe). Unfortunately, the film ends with a totally unlikely twist in the plot that could only happen in a one in a million chance. This spoils an otherwise excellent thriller.
Trailer: https://www.youtube.com/watch?v=l7SUePnsxWo
HELMET HEADS (Costa Rica/Chile 2018) *
Directed by Neto Villalobos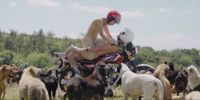 HELMET HEADS is a comedy about a group of friends who ride motor-bikes for a living doing deliveries while also doing a bit on the side like collecting debts. The head of the group appears to be the one with a birthmark - an unfunny running joke. One of them loses his job and ends up giving driving lessons while his friends sit cramped in the back seats. They throw a party which he does not show up for. That is the extent of the humour found in this sad excuse for a comedy. Think SUPERTROOPERS without the laugh-out loud humour. The two SUPERTROOPERS films have got really bad reviews though they are really funny. So know what to expect from HELMET HEADS. The film is low budget with low production values. The best camerawork appears to be the camera placed in front of the cyclists showing them riding their bikes. Shot in Costa Rica.
Trailer: https://www.youtube.com/watch?v=wjgpIny0Dec
HER JOB (Greece/France/Serbia2018) ***1/2
Directed by Nikos Labot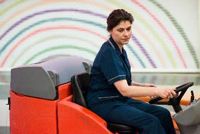 Direct from current times as heard on the Greek radio about the country's dire unemployment woes, a husband has been put out of work for far too long. The wife, as a result takes employment as a cleaner at the newly opened shopping mall. They have two children, the elder daughter being spoilt and uncontrollable. Panayiota (Marisha Triantafyllidou) works hard but has a hard time at work, especially driving the new vacuum cleaner as well as a hard time at home, having to cook and have the family complain when she is not around to do chores for them. Things look as if it is reaching boiling point but director Labot takes his film to a higher level. Things improve. After taking driving lessons, Panayiota masters the vacuum. Her supervisor and colleagues appreciate her hard work and dedication. Her daughter starts cooking for her and husband cleaning for her. Director takes his film even one step further. To reveal more would spoil the film's twist and enjoyment. The film works wonders, thanks to actress Triantafyllidou's performance and the director's frequent use of closeups that show every expression of joy and regret of her face. Marvellous too, is the way Labot connects the audiences to the protagonist, family and story.
Trailer: https://www.hollywoodreporter.com/video/her-job-trailer-1137998
HOLD THE DARK (USA 2018) ***
Directed by Jeremy Saulnier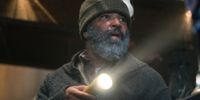 HOLD THE DARK is the latest film from director Jeremy Saulnier (GREEN ROOM, BLUE RUIN) whose specialty appears to be moody thrillers. In HOLD THE DARK, written by Macon Blair adapted from the novel by William Giraldi, the film begins with a child playing outside in the winter snow when he sees a pack of wolves. The child goes missing. His home is one of a handful of trailers on the edge of the wilderness in Alaska. His father (Alexander Skarsgård) is serving in the Middle East and his mother (Riley Keough) seems to be succumbing to cabin fever. She calls in Russell Core (Jeffrey Wright), a writer and expert on wolves; she believes the creatures took her boy and hopes Core can find him. The film is quite different for a number of reasons that enable it to stand out. The first is the wilderness setting. The second is an unlikely older unattractive looking hero who disappears for a length of the film. Anyone can be killed off in the story. The film is also a bit over the top in violence that undermines the authenticity of the story. Still, HOLD THE DARK is an apt thriller.
Trailer: (Unavailable)
L'HOMME FIDELE (A FAITHFUL MAN) (France 2018) ****
Directed by Louis Garrel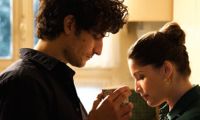 Louis Garrel is the son of Philip Garrel who broke into fame as an actor in Bertolucci's THE DREAMERS and the recent GODARD MON A'MOUR. Louis proves his directing chops in this light hearted romantic comedy in the adventures of as the title implies, of one faithful man played by Garrel himself.. He loves Marianne who leaves him for his best friend who after passing away moves in with her. But her son with Tom breaks up the romance and has him now live with Eve who has always longed for him. The voiceovers change between him, Eve and Marianne. The film reminds one immediately of Truffaut's heavier LES DEUX ANGLAISES ET LE CONTINENT where voiceover rules the layered menage-a-trios love story. Thought not as elegant, Garrel's film is still smart, insightful while still maintaining its playfulness. The film bursts in youth and romance. Thoroughly enjoyable and entertaining and yes, funny!
Trailer: (unavailable)
IF BEALE STREET COULD TALK (USA 2018) **
Directed by Barry Jenkins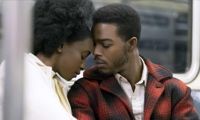 The follow-up to his first Oscar Winner for Best Picture MOONLIGHT, IF BEALE STREET COULD TALK sees one again the victimized black in a prejudiced light. Based on the book by James Baldwin, the film follows a 19-year old woman fighting to free her falsely accused husband from prison before the birth of their child. Tish (KiKi Layne) is only 19 but she is been forced to grow up fast. She is left pregnant by Fonny (Stephan James), the man she loves. But Fonny is going to prison for a crime he did not commit, due to, as clearly emphasized in the film by a racist white redneck cop. For a film with such a fiery plot, Jenkins' film is extremely slow-paced, sometimes unintentionally funny with many segments plain dragging along. One could probably fault the source material for there is hardly any surprise in the story, quite unlike Jenkins' last film, but Jenkins does not allow his actors or his camerawork to perform as freely as in MOONLIGHT. The film also shifts uncomfortably among three subjects, Tish, her mother and Fonny.
Trailer: https://www.youtube.com/watch?v=yp9cyhARz6U&vl=en
THE INNOCENT (Der Unschuldige) (Switzerland/Germany 2018) ****
Directed by Simon Jaquemet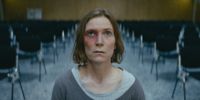 Director Simon Jaquemet's surreal, horrific, imaginative and indescribable THE INNOCENT tells the story of a emotionally disturbed Ruth. The audience can tell something is definitely amiss when Ruth collapses during a religious meeting and after recovering on a patient bed, the camera catches a glimpse of the pastor zipping up his trousers. Ruth is devoted to her work conducting clinical trials for spinal-cord research, and to the monkeys her lab uses for experiments. With the reappearance of a former lover, who was imprisoned for murdering his aunt decades earlier, the ground starts to shift under Ruth's feet. As she enters an increasingly dark and troubled world, Jaquemet casts a mesmerizing web of uncertainty around his narrative. Ruth's husband and daughter turn to religion for help against the forces that threaten to unravel their lives. The film contains some really scary segments like the one Ruth experiences, a sort of take-off of Stanley Kubrick's EYES WIDE SHUT when Ruth enters a worshipping cult. This film has to be seen to be believed. In Swiss German.
Trailer: (unavailable)
KILLING (Japan 2018) ***
Directed by Shinya Tsukamoto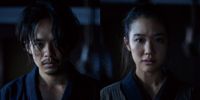 KILLING is a samurai action flick set in the era when samurais were roaming the land seeking for Masters to serve and to pay them for fighting (for them). Samurais were still highly respected and many men wanted to become one. Killing tells this familiar story but with more drama and authenticity. The film looks like Akira Kurosawa's RASHOMON where a large part of the action takes place within a forest with the sun shining through the trees Director Mokunoshin Tsuzuki (Sosuke Ikematsu) is one such samurai, a warrior without a war to fight. Impoverished by the long-lasting peace of mid-19th-century Japan, he makes a living by helping farmers in a small village. Life in the countryside flows uneventfully, between farming chores and playful daily sparring with Ichisuke (Ryusei Maeda), the hot-blooded farmer's son who dreams of one day becoming a valiant samurai played by director Tsukamoto himself. But the peaceful surface of the days belies hidden passions, an unspoken attraction for Ichisuke's sister Yu (Yu Aoi), a looming sense of danger, and many doubts. The swords fights are edited too fast for one to really discern what is going on, but the excitement is still present.
Trailer: https://www.youtube.com/watch?time_continue=1&v=Ev53MlEVIIU
KINGSWAY (Canada 2018) ***
Directed by Bruce Sweeney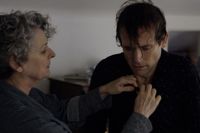 This dysfunctional comedy is done with much of the Bruce Sweeney wit that viewers of his previous films DIRTY, LAST WEDDING and EXCITED are used to. And it is bitingly funny. Take the first scene with Matt (Jeff Gladstone) in his psychiatrist office. "I am better. I don't need to be here and I can leave." So he gets up and leaves the office. But Matt is not better but getting worse, even considering suicide. It does not help that his wife, Lori is having and affair but worst of all, his dysfunctional family is butting in trying to do what they think is best for him - which is not. The bossy sister, Jess (Camille Sullivan) and mother, Mary (Gabrielle Rose, who is always a pleasure to watch) will not leave Matt alone, even stooping so low as to confront Lori for him. Director Sweeney knows how to tread the fine line between anxiety and crazy and often the line is blurred. One wishes that there would be something deeper in the story or some message for the audience but Sweeney's film is so entertaining, no one really cares for anything deeper. The fantastic cast do a great a job as well.
Trailer: https://www.youtube.com/watch?v=r2ILcjp-x44
LET ME FALL (Iceland/Finland/Germany 2018) ***1/2
Directed by Baldvin Z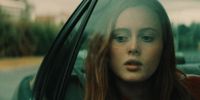 LET ME FALL follows the downward spiral of Magnea through decades from teenager to adult through drug addiction. The trouble with Magnea is that she never ever genuinely wishes to turn her life around. She is happy to give blow jobs in to fat, ugly blokes in order to earn a fix. In the film, there is an almost unwatchable scene in which she is forced to give one even before she showers and after that, gets punched up instead of him keeping his promise. "Nobody wants you, you are ugly," he says to her at another point in the film before throwing her out into the street. One cannot but still feel sorry of Magnea. Magnea's parents have given up on her because she has constantly lied to them and has failed to show any gratitude for their care. LET ME FALL is understandably a very difficult film to watch. It is set in the Icelandic capital of Reykjavik. Diretcor Baldvin Z (LIFE IN A FISHBOWL) draws his film on true stories and interviews with the families of addicts. Magnea and her friend Stella are portrayed by two different sets of actresses for their teen and adult years. The film alternates between their teen and adulthood, which sometimes get a bit confusing.
Trailer: https://www.youtube.com/watch?v=PO_-KcTMQnU
LIFE ITSELF (USA 2018) ****
Directed by Dan Fogelman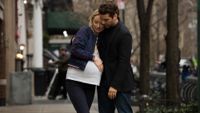 I overheard the television the other day for a minute that blared the words of actor Mandy Patinkin interviewed for the film: "this is one of the best scripts I have ever read." I cannot agree after viewing LIFE ITSELF the new film directed and written by Dam Fogelson about various lives intertwining as if life the narrator was playing a good joke on mankind. Abby (Olivia Wilde) is a New York graduate student. Her boyfriend, Will (Oscar Isaac), loves her deeply, but the depth of his commitment overwhelms her sometimes. What's his story? Their circle includes Annette Bening and Mandy Patinkin as parents who have their own stories to live out. And Antonio Banderas and Laia Costa do remarkable work when the action shifts to Spain. As each character's story is revealed, the fascination increases between lovers, between children and parents, between America and Europe and even between past and present. Abby studies unreliable narrators in fiction but as she notes in her thesis, "Life itself is the ultimate unreliable narrator." Best way of enjoying this movie, is to just sit back and enjoy the excellent storytelling.
Trailer: https://trailers.apple.com/trailers/independent/life-itself/
LIGHT AS FEATHERS (Netherlands 2018) ***
Directed by Rosanne Pel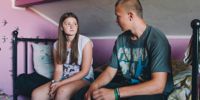 LIGHT AS FEATHERS is heavy family drama done minimalist style with the audience left to interpret the incidents happening on screen as to cause and effect. The film's setting is a Polish village with the characters speaking Polish despite the film being a Dutch production.
The film centres around a young impressionable youth Eryk (Eryk Walny) who lives with with his dissatisfied mother (she complains about how life is leading her nowhere at the start of the film), Ewa (Ewa Makuula) and grandmother in a Polish village. Eryk plays rough games like wrestling with the other boys while having his neighbour Klaudia (Klaudia Przybylska) as his girlfriend. Things are not going too well with the family especially for Eryk - no ambition, no career guidance and no male role model. Things come to a boil when Eryk gets Klaudia pregnant. Pel's film is brutal too watch with some mean dialogue spoken as well. Mother to Eryk" "I regret giving birth to you." Pel gets her message of youth confusion across but does not offer any solutions. Eryck is at least showing signs of maturity towards the film's end.
Trailer: https://vimeo.com/253635858
MARIA BY CALLAS (France 2018) ***
Directed by Tom Volf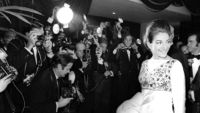 Tom Volf 's MARIA BY CALLAS offers fresh insights into one of the great talents of the 20th century via recently rediscovered writings and interviews with the Greek-American soprano. Maria Callas has been praised by many as the greatest singer of the century. Callas was born and bred in New York City though many think she is of Italian or European origin. The film is comprised of beautifully restored archival footage with her own words from her letters and writings as narrated by American opera singer Joyce DiDonato. The Greek-American soprano rose to fame after World War II and became a star attraction in all the major opera houses. This film offers fresh insights into her public and private lives, especially her long-time romance with Aristotle Onassis, the affair that made headlines as both were still married at the time. Callas's music is obviously paramount in the film. The film's real treat is Callas' complete performances of the arias from the operas Norma, La Traviata, Carmen, and Tosca. Also insightful and funny is the footage of the David Frost interview with Callas telling Frost, "If someone really tries to listen to me, he will find all myself there." The doc feels longer than its running time and could have been edited to a tighter 90 minutes.
Trailer: https://www.youtube.com/watch?v=tdxBhU46TGM
MAYA (France 2018) ***
Directed by Mia Hansen-Love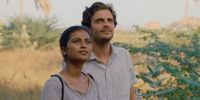 It's been frequently on the news about war journalists in Syria being kidnapped with the threat of being decapitated on live televsion. MAYA, Mia Hansen-Love's (LE PERE DE MES ENFANTS, EDEN) latest film has one such French journalist recently freed who travels to India on vacation to recuperate. He meets MAYA, an Indian girl who opens his eyes back to life, though she is too young for him to start a love affair. The best segment of the film is his re-meeting of his mother who is working with foreign children, though detached from her own son. This the only serious musings on life by the director. Lighter fare. otherwise from Hansen-Love with lots of beautiful scenery of poverty stricken India. The film does not really go anywhere as deep as her previous films but MAYA is still worth a look.
Trailer: (unavailable)
THE MERCY OF THE JUNGLE (Belgium/France 2018) ***
Directed by Joël Karekezi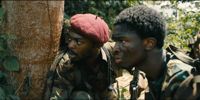 The jungle is tough to survive in but the land with the political unrest is almost impossible to live in. As the Rwanda prisoners proclaim: "The soldiers have raped the wives and stolen the land." Set in 1998 at the outset of the Second Congo War, Rwandan director Joël Karekezi's second feature is a propulsive odyssey about a pair of Rwandan soldiers navigating both wilderness and personal existential crises while lost behind enemy lines. The two soldiers navigate Kivu, the borderland with its dense forests and hills where the Democratic Republic of Congo and Rwanda meet. The film is shot mainly with little light during the night, with just enough (light) to see the faces of the protagonists. Director Karekezi shows that war is hell, made even worse for the sergeant when he falls ill with malaria. The only saving grace is a group of sympathetic villagers who help him.
Trailer: https://vimeo.com/286503684
THE MOST BEAUTIFUL COUPLE (Germany/Spain 2017) ***
Directed by Sven Taddicken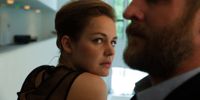 Young couple vacationing in Mallorca is attacked by three young men. One of the young men, Sascha (Leonard Kunz) rapes Liv (Luise Heryer). Writer/director Sven Taddicken takes his film two years later into the present setting where after therapy the couple, two teachers have recovered, after going through therapy, Almost! Until Malte, the husband (Maximilian Bruckner) sees the rapist, by chance on the street. He accosts him, he retaliates, and things get worse ending with a full confrontational climax, together with Sascha's girlfriend, Jenny (Jasna Fritz Bauer). The film is reminiscent of Michael Haneke's FUNNY GAMES. Whereas FUNNY GAMES is more cinematic, Taddicken's is more realistic dealing with how the couple felt and what will push them past their limits. A well executed credible thriller from start to finish making the film one of the low-budget gems of the festival.
Trailer: https://www.youtube.com/watch?v=pYokr-eDMSI
NEKROTRONIC (Australia 2018) **
Directed by Kiah Roache Wyrmwood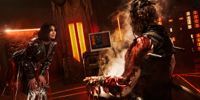 From down under comes a zombie movie with zombie fighters against zombies. The film begins with an introduction of the history of what has occurred, animated style. This brings the story to the present where a group of hunters known as Nekromancers do battle with evil forces that use social media apps to demonically possess the masses. It is the brother team of Kiah and Tristan Roache-Turner with Kian directing. The film plays like the typical horror comedy gore fest where anything goes. The humour is occasionally laugh-out loud as in the case of a male nurse showing up at the hospital, with the lea character (Ben O'Toole) quipping: "What happened to all the pretty female nurses? All I get is hair slapped on a penis, referring to an ugly male nurse that shows up. Nothing really new but lots of blood and limbs splattered around for those who like this kind of stuff. The film updates the story to the ghosts begin able to travel through the internet.
Trailer: (unavailable)
NON-FICTION (DOUBLES VIES) (France 2018) ***
Directed by Olivier Assayas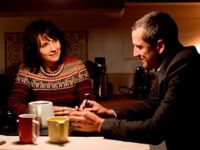 Assayas proves once agin his 'auteur' status with this playful yet literary and contemporary take on art imitating life. Two couples are under examination as each member having an affair with the opposite sex of the other couple, all still remaining friends. Set in Paris. The film begins with a publisher (Guillaume Canet) turning down the work of his friend (Vincent Macaigbe) who is having an affair with his successful actress wife (Juliette Binoche). There is debate on the decline of publishing revenue compared to the likes of audio books and e-books. This is a very talky film the most talky of all the Assayas films and shows the director's intelligence on what is current in the world today - besides showing him a respected director. Assayas fans will not be disappointed. Also quite funny especially with the actress referring to Juliette Binoche at the end of the film, again art imitating life.
Trailer: https://www.youtube.com/watch?v=5qMeIhQ5An4
THE OTHER STORY (Israel 2018) ****
Directed by Avi Nesher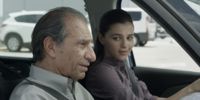 THE OTHER STORY is one of the BEST Jewish films I have seen, succeeding for the fact that it has quite a good story, and one related to Jewish mores. The film follows two rebellious young women, one fleeing the chaos of secular hedonism for the disciplined comforts of faith, the other desperate to transcend her oppressive religious upbringing for sexual and spiritual freedom, cross paths unexpectedly in Jerusalem — with startling consequences — in this empowering drama from Avi Nesher (PAST LIFE). The film begins with Yonathan returning from the U.S. to Jerusalem, called by his ex-wife to do whatever crooked means possible to prevent their daughter Anati from marrying by defaming the groom. Meanwhile, Yonatan's dad gets him involved in another couple's dispute over custardy of their child. It is fucked up people doing fucked up things to un-fuck up their lives - a sort of dysfunctional family with a thriller element thrown in for good measure. THE OTHER STORY is totally unpredictable, hilarious while remaining smart and believable. The best surprise in this crown-pleaser is the happy ending that had the audience applauding at the end credits.
Trailer: https://vimeo.com/283720820
OUT OF BLUE (UK 2018) **
Directed by Carol Morley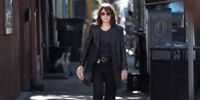 This is a British film with Brit director Carol Morley (DREAMS OF LIFE) from her script based on Martin Amis's 1997 novel Night Train set in the U.S. It follows Mike Hoolihan, a homicide detective's (Patricia Clarkson) investigation into the shooting of a leading astrophysicist and black-hole expert. The killing destabilizes her view of the universe and herself. The film aims at an examination of a highly intelligent, indeed metaphysical, exploration of existence but it ends up all over the place including an out of place odd scene with Hoolihan dancing in a strip club with the other female dancers. The solution to the killing is revealed mid-way through the film and the film meanders into her existence and guilt after. Clarkson is as usual, excellent in her role (minus the pole dancing) but this is a wasted performance in a character the script never bothers to get the audience to identify with.
Trailer: (unavailable)
PAPI CHULO (IRELAND 2018) ***
Directed by John Butler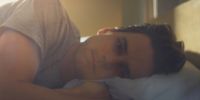 John Butler returns to the festival after last year's gay coming-out story HANDSOME DEVIL with another sweet gay story entitled PAPI CHULO. Surprisingly, this one has nothing to do with Ireland, A TV weatherman (Matt Boner) loses it live n television and forced to take a vacation. He meets up with an older Latino, Ernesto (Alejndro Patino), a migrant worker that he grows attached to for his kindness and ear to listen. The film reflects class, ethnicity and companionship with the weather standing as a metaphor for life. It is a sweet film, though a little chiched, with sweet intentions, difficult to dislike. One wishes writer/director Butler would have gone further with his film as PAPI CHULO could have been just as efficient as a short 1-hour movie.
Trailer: (Unavailable)
PHOENIX (FONIKS) (Norway/Sweden 2018) ***
Directed by Camilla Strøm Henriksen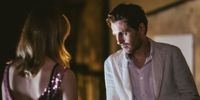 The title of the film comes from the fact that the creature, the PHOENIX can rise from the ashes and rise to great heights as the protagonist, a young girl struggles to keep her family together in the aftermath of a tragedy, that forces her to grow up far too quickly. Jill has to love and put up with her emotionally challenged mother Astrid (Maria Bonnevie). She also has to look after her younger brother. Her birthday is approaching the coming Saturday which prompts a visit from her father, Nils (the irresistibly good-looking Sverrir Gudnason) who has left the family. There is not much else story-wise but director Camilla Strøm Henriksen emerges the audience right into the story, feeling for Jill as well as what might happen to her fragile family. A remarkable emotional first film told from a youth's point of view.
Trailer: https://www.youtube.com/watch?time_continue=1&v=jk0bA3sf8-Q
RETROSPEKT (Netherlands/Bel3gium 2018) ***1/2
Directed by Esther Rots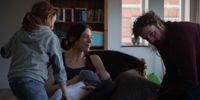 Retrospeckt by definition is the Dutch word meaning the series of events that occurred in the past. Director Ether Rot's RETROSPEKT cleverly puzzles together a timeline-jumping narrative of protagonist Mette's relationship to work, life, and motherhood culminating in catastrophic events. In many films, a non-chronological narrative is chosen at the director's whimsy but in this film there is a reason for it. Mette (Circé Lethem) has undergone an accident that has jolted her memory and psychical condition. The story unfolds just as she is fitting her past together. It is an intricate puzzle narrative where the stakes only escalate with every new shard of revelation. Mette is happily married and works in an abuse shelter. They have a new baby added to the fmily. When she takes in an abused victim into their home, disaster occurs. Rots has created a scary suspensor made even more tense from her jump-timeline tactic coupled with the perfectly eerie soundtrack of operatic screeching songs by composer Dan Geesin.
Trailer: https://www.youtube.com/watch?v=IyLjZc1qgu8
ROJO (Argentina 2018) ***1/2
Directed by Benjamín Naishtat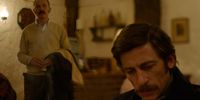 Director Benjamín Naishtat is clearly an expert at creating tense situations. The beginning 10 minute sequence jet before the title ROJO appear on the screen tells it all. The protagonist, a lawyer is rudely singled out in a restaurant by a mysterious stranger to leave his table. The lawyer lets him have it saying that he is rude and would in life never get what he wants because of his behaviour that he cannot help because he is a victim of his upbringing. This causes an alteration outside with the stranger shooting himself and the lawyer dumping the body ithe desert. A detective shows up asking questions. The lawyer is shown to be nit that well brought upeithr, psychologically abusing his wife so much that she cannot even tell him comfortably that she has to go to the lady's. ROJO is an event driven character study set in
Argentina during the mid-1970s, when the military dictatorship, the "Dirty War," the disappeared. The 70's atmosphere is effectively created with everything from clothes to the cars and props. A tense and absorbing film from start to a satirical finish.
Trailer: http://www.cineuropa.org/en/video/rdID/357258/f/t/
ROMA (Mexico 2018) ****
Directed by Alfonso Cuaron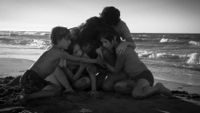 ROMA's is bookended by camera shots of an overhead flying airplane, the first image seen as a reflection in the water poured on the floor by the maid Cleo (Yalitza Aparicio) and seen again as in the last image in the sky, probably a metaphor that Cleo has risen to a different height in life. The film is called ROMA because that is the name of the suburb in Mexico City that the film is set. The film follows the life of maid and nanny Cleo as she works for a wealthy Mexican family, loved by the mistress and her children. Cleo works hard. She is jilted and left pregnant by her male chauvinist lover. "One thing is for sure. Women are always alone." The mistress tells Cleo at one point in the film, which is the theme of the film. The film has two outstanding shots - a riot protest as seen from a window and a drowning scene, both done old fashioned no gimmicks style. ROMA is shot in black and white 16mm and a gorgeous looking picture.
Trailer: https://www.youtube.com/watch?v=sKVYRtE-kXI
SAF (Turkey 2018) ***1/2
Directed by Ali Vatansever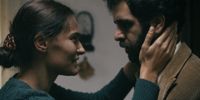 TIFF audiences get a chance to see Turkish director Ali Vatansever's assured second feature, dealing with current social and political problems facing Turkey today. The subjects of the story are Kamil (Erol Afsin) and his pregnant wife Remziye (Saadet Isil Aksoy) as they struggle to make a decent living, especially with the rival of a new baby. Kamil unemployed, finally lands a job at a construction company hired because the supervisor world rather hire disown Turks than Syrian refugees. The construction company builds high rises for the same people who buy off Kamil's neighbourhood homes. But the fellow workers learn that Kamil is getting paid the Syrian's wages, turning on him for undercutting wages and their jobs. "Nobody is decent anymore," says Remziye at one point." But Kamil tries to be but the act not only leads him nowhere but gets him into trouble. The wife, however works for a housekeeper for a wealthy family. Tensions rise for poor Kamil leading him to a boiling point. Vatansever uses both steady cam for the stationary scenes and handheld camera when following Kamil on his journeys. The first half of the film centres on Kamil, Director Vatansever confident switches the protagonist to his wife Remziye half way throughout the film once Kamil disappears, with the film turning into a bit of a whodunit. Vatansever gets the audience to care for his characters in what can be described as a personally tragic but compelling drama.
Trailer: (unavailable)
LES SALOPES or the Naturally Wanton Pleasure of Skin (Canada 2018) ***
Directed by Renée Beaulieu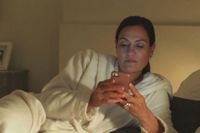 Soft porn, art movie or soft porn art in the guise of an art movie? Marie-Claire (Brigitte Poupart), in her mid-40's is a professor of dermatology, embarking on a study of how skin cells are affected by desire. Director Beaulieu also puts in her two cents worth about the sex theory. Meanwhile, promising student Sofia (Charlotte Aubin) hopes to find tangible proof of love on the cellular level. Director Beaulieu gives Marie-Claire a loving family, a sexy and loving husband (who still have sex with her) and two children. Things get to a boil when they find out what mummy is up to. Beaulieu's film is more intriguing than it sounds as her subject faces different situations resting fro her sexual promiscuity. As expected, there are lots of erotic and sex scenes. Brigitte Poupart is winning as the film's subject.
Trailer: (unavailable)
SEARCHING FOR INGMAR BERGMAN (Germany/France 2018) ****
Directed by Margareth Von Trotta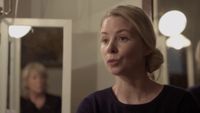 German director Magareth von Trotta pays tribute to Swedish director Ingmar Bergman
in honour of the centennial of his birth. Margarethe von Trotta presents a detailed account of his life and his impact on filmmaking through excerpts of his work and interviews with family and contemporaries (Olivier Assyas, Mia Hansen-Love, Ruben Ostlund). Her film begins with a segment of THE SEVENTH SEAL with actor Max Von Sydow and explanation of each shot in detail. Many of his other films are also displayed and put into perspective by actresses like Liv Ulmann who speak fondly of the man. His thoughts and inability to love his own children are also revealed. The film whets the appetite for watching Bergman films, a retrospective of the Master's work that will be presented by TIFF Cinematheque this fall. Extremely insightful and a treasure for cineastes! Von Trotta's own film THE GERMAN SISTERS was selected by Bergman as one of his favourite films.
Trailer: https://www.youtube.com/watch?v=CGeHGcKh1KM
SHARKWATER EXTINCTION (Canada 2018) ***
Directed by Rob Stewart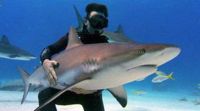 SHARKWATER EXTINCTION is the follow-up of the 2006 documentary SHARKWATER that filmmaker, marine biologist and shark lover championed to convince the world not to eat sharksfin soup. Sharks have been killed just for their fins. According to this new doc, sharks are now killed for a variety of other reasons, thus diminishing the shark population to dangerous extinction levels. Writer/director Stewart takes his film to Costa Rica, Cape Verde, the Bahamas, Panama, and the US to explore the myriad of ways sharks continue to be in peril. Stewart's aim in the film is clearly twofold: to shock the audience and also to educate them to want to be a fighter for the environment. The film is not as good as the first but is still moving in its effectiveness. As most of the world knows by now, the Toronto filmmaker was missing in January 2017 during a dive, making this film his sweet swan song. One can admire the hero for his dedication to the preservation of sharks that eventually took his life.
Trailer: https://www.youtube.com/watch?v=d7iNoSNejSM
SHOPLIFTERS (Japan 2018) ****
Directed by Hirokazu Kore-ed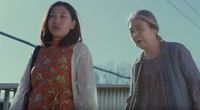 Hirokazu Kore-ed's (his masterpiece AFTER LIFE and last year's THE THIRD MURDER) latest film won him the Palm d'Or at Cannes this year and is a real gem of a movie.
It tells the story of a poor family barely etching out a decent living in the outskirts of Tokyo. The family is comprised of a couple, a grandmother and 2 children. The film contains two twists - story turns (not revealed in this review) that occur after the son, Shota is injured while jumping off a highway overpass in order to escape being caught from shoplifting. This he does to save his little sister. What is revealed is unexpected that teaches the audience what an ideal family should be. Kore-ed's actors need not act - his camera does. From, close-ups, long shots, a character's glance, the turn of a face, Kore-ed knows exactly how to capture a moment or create an effect. The result is a superior movie from a clear Master of a medium who is not only a great story-teller (telling a story with a clear timely message) but a superb filmmaker.
Trailer: https://www.youtube.com/watch?v=Rwcb5ki1f-4
THE SISTERS BROTHERS (USA/France/Romania/Spain 2018) ****
Directed by Jacques Audiard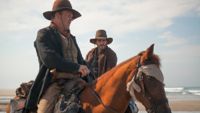 Director Audiard's films have always benefited from oddball protagonists from his first film, De Battre mon coeur s'est arrêté to DHEEPAN to UN PROPHETE. Two weird protagonists create havoc in his latest film adaptation of Patrick deWitt's award-winning western novel called THE SISTERS BROTHERS. Two brothers with the last name 'sisters', Eli (John C. Reilly) and Charlie (Joaquin Phoenix) are bounty hunters sent to kill a prospector (Riz Ahmed) accused of stealing from a tyrannical crime boss (Rutger Hauer). Their journey takes them through an encounter of myriad complications from San Francisco and through the Sierra Nevada: witches, bears, a madam who owns a town and commands a murderous army of fur trappers, and a detective (Jake Gyllenhaal) tracking the same peculiar man they are. It is a great adventure, also for the audience to see Audiard excel with different material. Also, the film is quite funny with biting humour and a bit of message on the lessons in life. And as in all his films, the goal of his protagonist is to have a stable life.
Trailer: https://www.youtube.com/watch?v=3OwvqKwTKmE
SKIN (USA 2018) ***
Directed by Guy Nattiv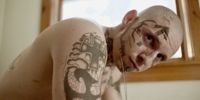 Nothing about the KKK on film and all of a sudden two films about infiltration of the Kuklaxklan, though SKIN does not specifically refer to this clan but a general neo-Nazi group. The other difference is that the infiltrator in this one is white, and goes by the name of Byron Widner (Jamie Bell). He is caught on camera brutally attacking a black by the feds and forced into snitching or face jail time and losing everything he has. At the same time he falls for a single mother, Julie (Danielle Macdonald) with three kids. Nattiv's film follows Byron as he slowly but surely gives up his racism. His neo_Nazi mother and father go all to to prevent him from doing so. Every time he disposes of one aspect of racism, he has a particular part of a tattoo on his face removed, a very painful process. Though based on a true story, the relationship between Byron and Julie is just not believable that he would give up all for her, for obvious reasons as seen on the screen.
Trailer: (unavailable)
THE STANDOFF AT SPARROW CREEK (USA 2018) **1/2
Directed by Henry Dunham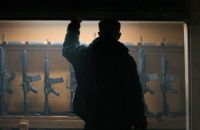 Writer/director Henry Dunham's debut feature tackles a series of current issues - gun control; violence; loyalty among others. The film begins with the announcement of a mass shooting, not shown on screen, an incident unfortunately too common these days. The cops are all out to find those responsible, being under great pressure from everyone. The story centres of a neighbourhood militia that have an assortment of weaponry. It is discovered that the recent mass shooting was apparently carried out by one of its own members as one of the AR-15 rifles (reportedly used in the shooting) stored in a lumberyard warehouse is missing. Fearing that the authorities have already connected the weapon to their collective and will soon descend, they resolve to determine who among them has broken ranks, so that they can deliver the perpetrator to the police and not risk jeopardizing their operation. The film has little action and lots of talk. Most of the excitement comes in the revelation of the dialogue. Of course, if the whole film relies on the dialogue, it should be flawless. But there are a few loop holes. The audience is also required to be 100% attentive to the dialogue while expecting a few plot twists. A few bouts of humour are inserted (there should be more), but all the talk seems too much for a Midnight Madness movie.
Trailer: (unavailable)
STYX (Germany/Austria 2018) ***
Directed by Wolfgang Fischer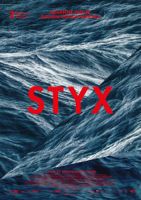 In Greek mythology STYX is the river that separates our world from the underworld. Wolfgang Fischer's second feature, STYX, begins with a well filmed night accident in Gibraltar where an emergency doctor comes to the rescue. This doctor is the film's subject. Rike (Susanne Wolff) leaves for on a solo voyage across the Atlantic (reason not given). She decides to take on the high seas with her 12-metre yacht but gets more then she bargained for. She encounters a monster storm followed by a mammoth human decision on a moral scale as to what to do when she encounters a sinking refugee ship. Not much story and with minimal dialogue but full of emotional impact, STYX is magnificently shot with stunning cinematography by Benedict Neuenfelsthat will leave one spellbound. The night storm scene demands mention.
Trailer: https://www.youtube.com/watch?v=3nms5HUNbQ4
THE SWEET REQUIEM (India/USA 2018) ***
Directed by Ritu Sarin and Tenzing Sonam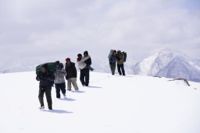 The film begins with a father and daughter having a very difficult journey travelling in mountain terrain in the snow for a better future, similar to the famous Turkish film YOL. The two are Tibetans escaping the Chinese who are stealing their land. The next scene shows a young lady in South Delhi, India, celebrating her birthday, attending dance classes and working in a beauty parlour. It is then revealed that this lady is the young girl that was traveling with her father in the snow at the beginning of the film. Through multiple flashback the journey is shown turning sour. But the lady escapes to India while the father is killed thanks to their local guide abandoning them. In South Delhi, a chance encounter brings the lady to meet the same guide now claiming to be a Tibetan rights activist. She intends to expose him. A staring flaw in the film is the fact that very few Indians are shown in a film supposedly set in Delhi. But the film is well paced and an absorbing watch.
Trailer: (unavailable)
TEEN SPIRIT (UK 2018) **
Directed by Max Minghella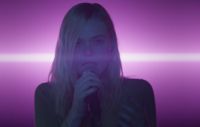 The film's setting is the Isle of Wight where a Polish family of single mother (Agnieszka Grochowska) and shy 17-year old daughter Violet (Elle Fanning) who dreams of pop stardom etch out a difficult living. Violet enters an international singing competition as an escape from her small town and difficult family life. Her days are spent doing chores, waiting tables, and attending secondary school, where she keeps to herself. Violet surrenders to song and enters a competition. She befriends Vlad (Zlatko Buric), a once-celebrated opera singer who hears Violet and knows she's something special. He declares himself her manager and trainer, accompanying her as she tries out for a popular televised musical talent program called Teen Spirit. The film is totally cliche ridden and filled with predictable plot points right up to the very end of the film. Fanning is fantastic in the role, who almost saves this bland crowd pleaser. The contestants on the TV series "America Got Talent' perform much better.
Trailer: https://www.youtube.com/watch?v=wu0Hwb6qUX0
JEREMIAH TERMINATOR LEROY (USA/UK/Canada 2018) **
Directed by Justin Kelly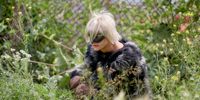 Laura Albert (Laura Dern) writes tough, insightful fiction under a pseudonym, JT LeRoy. Her JT is not just a pen name but a whole persona, a teenage boy from West Virginia living a dangerous life as a truck stop sex worker. Laura was born in Brooklyn a generation earlier, and grew up in New York's punk scene. Writing books such as The Heart is Deceitful Above All Things as JT gives her complete freedom to explore the darker regions of human experience. Readers and the media love it so much that they begin to demand JT in person. As journalists press for interviews with JT, turmoil mounts with Laura's husband Geoffrey (Jim Sturgess) and sister-in-law Savannah (Kristen Stewart). Partly from desperation, partly for kicks, they conspire to have Savannah don a wig and sunglasses, adjust her voice, and become the teenage boy author. Despite everything being based on a true story, Kelly's film is extremely dull. He makes no attempt to make the events authentic or to make Savannah believable as JT. Whenever she appears as JT, she mumbles all along and the media and everyone takes it in from Cannes to Paris to the U.S. Worst of all is the pretentious bit at the film's end where Laura preaches to the audience that everyone has to be the person he or she is.
Trailer: (none)
TITO AND THE BIRDS (Tito e os Pássaros)(Brazil 2018) ***
Directed by Gustavo Steinberg, Gabriel Bitar and André Catoto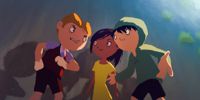 From Brazil and in Portuguese comes an unusual animation fantasy TITO AND THE BIRDS, created using oil paintings, digital drawings, and graphic animation. The story concerns a young boy Tito who with his two friends, Sarah and big eyed Buiú set out on a mission to find his father's missing research on bird songs — the one thing that just might save their world from an epidemic where being afraid makes you ill. As explained by Tito's father the only thing to fear is fear itself and he invents a therapy bird machine that explodes with Tito inured. Father is banished by the mother and disappears. It is clear that the filmmakers imitate Disney's features with its family story and attention to charm. The metaphor of fear and disease is emphasized a bit too much which also will not be appreciated by the younger audience. What stands out in this feature is the stunning oil colouring.
Trailer: https://www.youtube.com/watch?v=9aMR9dWWar0
LES TOMBEAUX SANS NOMS (Graves Without a Name) (Cambodia/France 2018) ***
Directed by Rithy Panh
Shot in both Cambodian and French, LES TOMBEAUX SANS NOMS (Graves Without a Name) is a very say, lyrical and poetic documentary of the aftermath of cruelty killings by the Khymer Rouge in Cambodia. The doc begins with a monk offering prayers for the deceased himself to understand death and life and what has transpired. Figurines are made and placed on banana leaves and paced on made-up tomblike boats. Director Rithy Panh also narrates the beautifully shot film in Cambodian. Those who have not been to or are unfamiliar with Cambodia will have a glimpse of their countryside with their endless rice fields. The stories are mainly told verbally then re-enacted. The most interesting of these is the one of the lady who stole rice from her people who ended up going crazy - an example of bad Karma. Villains also get their comeuppance as in this art documentary. This is director Rithy Panh's latest exploration of the lasting effects of the Cambodian genocide, all the incidents revolving around the 13-year-old boy who had lost most of his family beginning a search for their graves.
Trailer: https://www.youtube.com/watch?v=YnUZsJLY558
THE WEEKEND (USA 2018) **
Directed by Stella Meghie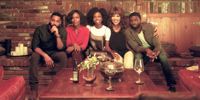 THE WeEKEND is a vast improvement over her last film JEAN OF THE JONESES, but that is not saying much. Her films are catered to a select audience, the wealthy, young and good looking black community. In THE WEEKEND, there is no black poverty or any white people on display. The film has a strong female slant with a black female director and protagonist. The film centres on an acerbic comedian (Sasheer Zamata). She becomes romantically entangled with her ex (Tone Bell), his new girlfriend (DeWanda Wise), and another guest (Y'Lan Noel) who falls for her. The film is called THE WEEKEND because all the action (or non-action) takes places during a weekend getaway, the story divided into the days of the weekend, ending with Sunday. The film is not that funny just like the standup comic routine she gives that book-ends the film. Yes, it is all about her and the audience can figure that out quite soon into the movie and not really care about her soon after. Does she get her man back? No prizes for guessing.
Trailer: https://www.youtube.com/watch?v=A6_uXQYbn0A
Trailer: https://www.youtube.com/watch?v=YnUZsJLY558
WHAT THEY HAD (USA 2018) ****
Directed by Elizabeth Chomko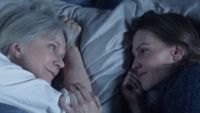 Playwright and theatre actress Elizabeth Chomko delivers a gut wrenching directorial debut with her award winning screenplay. The film is fortunate to have four top notch actors delivering unforgettable performances - Hilary Swank and Michael Shannon playing duelling siblings trying their utmost best to look after their parents, Robert Forster playing the father looking after his dementia stricken wife played by Blythe Danner. Bridget (Hilary Swank) returns home at her brother Nicki's (Michael Shannon) urging to deal with her ailing mother, Ruth (Blythe Danner) and her father Burt's (Robert Forster) reluctance to let go of their life together. The drama works as the script offers each of the family's point of view on the problem. And each member is right and has sacrificed in her or his own way. There is no one correct solution. As the Burt character talks about love: "You find someone you can commit to, and then you work at it." This line is also true even if you one finds ons soulmate or love at first sight. One has to work at it. The film contains many dramatic sets-ups with excellent dialogue and tearful moments. WHAT THEY HAD has a Gala Presentation at TIFF and might be a likely shoo-in for the People's Choice Award.
Trailer: https://www.youtube.com/watch?v=1kBGxsyp__o
WHITE BOY RICK (USA 2018) ***
Directed by Yann Demange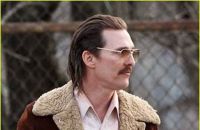 BAD BOY RICK stars newcomer Richie Merritt, delivering a solid performance as Ricky Wershe Jr. the drug hustler and informant, based on the 1980's true to life criminal of the same name. Yann Demange who wore the script and directed this based on true story film, dramatizes many of the incidents for the screen, easily noticed. The narration is choppy with unequal time given to each of the major parts, more time needed to be allotted for the informant segment. Demange breaks ground on the ease of communication between the white Merritt family and black folk. Never once does colour come into the picture. All performances are excellent, the best coming from Bel Poulter playing Rick's difficult and sassy sister. As emphasized many times in other drug movies, the sentencing is so hard on drug offences that one would be better off murdering someone than being caught with a gram of cocaine. Still the film comes across with the message that drugs are bad and the target are the federal agents (Jennifer Jason Leigh and Rory Cochrane) who promises Rick immunity for informing but never come true to the promise.
Trailer: https://www.youtube.com/watch?v=qns48PtK2io
THE WIND (USA 2018) **
Directed by Emma Tammi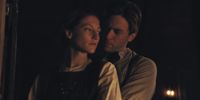 A woman's film all the way from director to story to script ( by Teresa Sutherland) to protagonist. When a woman moves to the American frontier, Elizabeth Macklin (Caitlin Gerard) to settle it with her husband, an evil presence soon makes itself known and infects her with paranoia. It takes a while before the audience realizes it is all about the paranoia and then the film fails to provide any new twist or surprises. The film is told non-chronologically with multiple jumps in time, again taking the audience a while to figure it is no in linear time sequence. This results in an occasionally confusing narrative. Why does Tammi do this? The best answer is that she can. She also results i a few cheap shock effects. What she does ducked in, however, is a superb western period gothic atmosphere for her film.
Trailer: https://www.youtube.com/watch?v=eYb_0Bdsfno
WINTER FLIES (Czech Rep/Slovakia/Slovenia/Poland 2018) **
Directed by Olmo Omerzu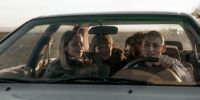 Two mischievous adolescent boys, Hedus and Mara embark on a journey of imaginative misadventures in the Audi Mara hardwired. Mara is questioned by the police regarding the theft just after Hedus has left the car. The questioning is the excuse for the flashbacks that tell the story up to this point. The boys pick up a hitchhiker girl. She leaves the car after being fed up with the boys, though they do save her from another boy. The boys save Mara's grandfather from a heart attack and have several other misadventures during this road trip that are supposed to show their coming-of-age while entertaining the audience with a few laughs. Apart from a few scenes of pretty wintry Slovakian landscapes, Omerzu's examination of youth is nothing out of the ordinary.
Trailer: https://www.youtube.com/watch?v=HVeehZwgm9Y
WORKING WOMAN (Israel 2018) ***
Directed by Michal Aviad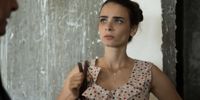 WORKING WOMAN is the story of a woman who is sexually harassed at work - the current event with all the harassment accusations recently brought up. The story is standard, predictable - the woman is hardworking, faultless with kids to support. Yet Orna's advancement in the company is accompanied by unwanted sexual advances from her boss, Benny (Menashe Noy) who is sleazy, older and slightly big. Her husband is suspicious though supportive. Still, it is a story that audiences like to be re-told and to see the guilty punished. In WORKING WOMAN, the perpetuator is not punished, a good thing that makes the film a little different from the standard fare. The woman, Orna (Liron Ben Slush) is also a little guilty as she believes she should have left her boss's room right away instead of hesitating. What is interesting in this film is the way she redeems herself. One cannot help but side with Orna, her vulnerability and strength of which is the point of the film.
Trailer: https://www.youtube.com/watch?v=JMzldI-aCtM