CINEFRANCO 2018 (from October 2018)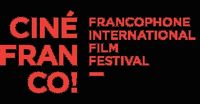 Now in its 21st year, Cinefranco is one of the longest running film festivals in Toronto. One must give praise and credit to the ever cheerful and tireless directrice du festival, Marcelle Lean who is always present to say 'bonjour' to Cinefranco fans. It is hard to survive in this festival eats festival world, but Cinefranco has got a loyal base of sponsors that come back year after year not to mention a good selection of films from France, Quebec, Belgium and Africa.
For the complete article including all the capsule reviews,
please click on the link below for our sister website.
http://toronto-franco.com/index.php?option=com_content&view=article&id=244&catid=21