06
Sep
2019
Details

Category: Movie Reviews
Written by Gilbert Seah
Toronto International Film Festival (TIFF) 2019 Capsule Reviews
The Toronto International Film Festival 2019 version runs from Thursday 5th September to the 15th for 11 days with the list of Gala Presentations and smaller films to whet every moviegoer's appetite. Stars will line the red carpet following their films. So expect your favourite stars and surprises to be spotted around town.
Except a better crop of films this year, as Cannes exhibited more exceptional film this year than the last. Already, the first TIFF film I have seen made my top 10 list.
Ticket pricing is getting more complicated with a different tier in prices depending on whether a screening is evening or day or rush or for a regular or a premium feature. Best to check the website at:
Below are capsule reviews of selected films that are screened at this year's TIFF. This article will be updated daily as new films are capsule reviewed.
CAPSULE REVIEWS:
1982 (USA/Lebanon/Norway/Qatar 2019) **
Directed by Oualid Mouaness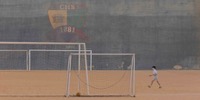 This war drama is set during the Israeli 1982 invasion of Lebanon at a private school on the outskirts of Beirut. The protagonist is 11-year-old Wissam (bright eyed Mohamad Dalli) who tells a classmate about his crush on a girl, while his teachers — on different sides of the political divide — try to mask their fears, in this poignant debut feature from Oualid Mouaness. The film will attract audiences for its main actress Nadine Labaki (she directed CAPERNAUM) who plays a schoolteacher Yesmine. Mouaness occasionally captures the urgency of the evacuation of the school children, some fearing that their parents will not pick them up while others are just glad school might be closed for the next few days. Mouaness provides little insight on the events nor on the history of the war. Nothing transpired on screen is unexpected in a situation like this resulting in a mediocre and often boring film.
Trailer: (unavailable)
37 SECONDS (USA/Japan 2019) **
Directed by Hikaru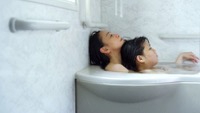 37 SECONDS without breathing at birth has caused the now 23 year old Yuma (Mei Kayama) to have developed cerebral palsy. Now, the physically restricted 23-year-old, wheelchair bound Yuma is over-pampered by her mother (Misuzu Kanno) while working drawing manga for Sayaka (Minori Hagiwara), who passes Yuma's work as her own. Director Hikaru traces the steps taken by Yuma, with the help of an assortment of friends in the sex industry, gain her independence from her mother and work while discovering sex and other pleasures (like getting pissed). Yuma also discovers through her uncle that she has a missing twin sister teaching in Thailand. Director Hikaru's film on harsh reality is given the fantasy treatment while blending manga and pop which just does not work. The audience is to believe that this wheelchair bound girl can fly to Thailand on a whim to meet up with her twin sister with her Japanese friend who suddenly is able to speak Thai.
Trailer: https://www.youtube.com/watch?v=-jyOHL_zgu4
ABOMINABLE (USA 2019) ***
Directed by Jill Colton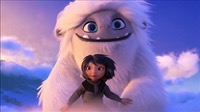 Having fled the secret laboratory where he's been detained, a young Yeti, that is named Everest (non-speaking, just making abominable snowman sounds) frantically scurries through the streets of Shanghai before hiding on an apartment rooftop, where he takes solace in a billboard advertisement for travel to Everest. It's also where he meets Yi(Chloe Bennet). Yi and the Yeti discover a shared fondness for Yi's grandma's dumplings — which the Yeti consumes in crazy quantities — and a love of music. Yi quickly surmises and turns correct that her new companion is being hunted by a squad of ruthless militiamen, led by wealthy collector Burnish (Eddie Izzard) and the zoologist Dr. Zara (Sarah Paulson). with red hair looking like an animated Tilda Swinton who usually has roles of this nature in films. Recruiting two cousins as accomplices (Chinese have large families - stereotyping?), Yi determines to help the Yeti get away. The film draws from other films like E.T. (also from Dreamworks) and HOW TO TRAIN YOUR DRAGON. Animation from Dreamworks is great as expected though there is not much excitement in anything in terms of insight or innovation. Strictly for kids.
Trailer: https://www.youtube.com/watch?v=XrgVtuDRBjM
ATLANTIQUE (ATLANTICS) (France/Senegal/Belgium 2019) ***
Directed by Mati Diop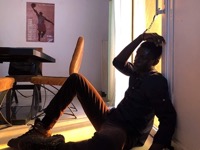 Fleeing across the sea from Africa as refugees to Spain. Things are hard for the young as director Diop tackles current problems like unemployment, abuse of local workers (unpaid wages by the exploiting rich) and arranged marriages. The protagonist is a young girl who is in love with a local but forced to marry a rich man she does not love. Trouble is that the one she loves takes off in a raft for Spain leaving her to her own devices. Director Diop paints a bleak bleak future for everyone. The addition of the supernatural - the dead of the exploited workers that return from their graves does not really work into the story. Neither does the sick cop who threatens the young bride for burning her groom's bed on the wedding night. But the film came away wit a Grand Prix Winner at Cannes.
Clip: https://www.youtube.com/watch?v=SZuaXBQqFC4
THE AUDITION (Das Vorspiel) (GERMANY/FRANCE 2019) ****
Directed by Ina Weisse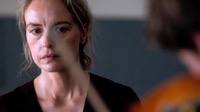 An intense study of how obsession can not only destroy the person concerned but those around the person. A stern, particular violin teacher, Anna (Nina Hoss) becomes fixated on the success of one of her pupils at the expense of her family life, from acclaimed German actor Ina Weisse who co-wrote the script with Daphné Charizan. It all starts at the school's annual entrance exam, and despite the opposition of the other teachers, Anna promotes the admission of Alexander (Ilja Monti), a boy in whom she detects a remarkable talent. Her relationship with Philippe (Simon Abkarian), her charming, violinmaking French husband, with whom she has a 10-year-old son Jonas (Serafin Mishiev), is in slow decline. Besides the brilliantly acted drama, the violin concertos are extremely well orchestrated. Hoss carries the film just as well as a violin virtuoso captures an audience. Director Weisse steers the intensity a terrifying climax.
Trailer: https://www.youtube.com/watch?v=SCGuMKbrASw
THE BAREFOOT EMPEROR (Belgium/Netherlands/Croatia/Bulgaria 2019) ****
Directed by Jessica Woodworth and Peter Brosens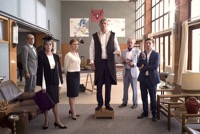 An emperor is set to rule a rejigged, newly nationalist Europe, in Jessica Woodworth and Peter Brosens' (King of the Belgians) political satire. Rushing home but unaware of news of his kingdom's collapse, Belgian King Nicolas III (Peter Van den Begin) is mistakenly shot in Sarajevo, caught in a theatrical reenactment of Austrian Archduke Franz Ferdinand's 1914 assassination. He wakes three days later on a Croatian island in Josip Broz Tito's former summer home, now a discreet otherworldly off-grid sanatorium for the rich and famous run by the ominous Dr. Otto Kroll (Udo Kier). This is Kafka meets Monty Python and feels like a Roy Andersson made deadpan comedy. Each patient is given the name of his room with patients going around called Arafat, Richard Burton and Gorbachev. The comedy mostly works in a laugh a minute movie that is entertaining more than insightful.
Trailer: https://www.youtube.com/watch?v=SxU6FmkQV_E
BEANPOLE (Russia 2019) ****
Directed by Kantemir Balagov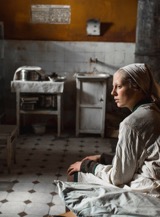 A harsh movie using 140 minutes about harsh conditions in Leningrad post war in 1945. Based on the 1985 book "The Unwomanly Price of War", the film sees the struggle of two tenacious women, one a nurse, Iya and the other a soldier, Masha as they share an apartment. Masha, infertile convinces Iya to bear a child for her, but with disastrous results. If there is a film at TIFF about women in power over men, BEANPOLE is the one. Iya exhibits gay feelings towards Masha. The film has echoes of D.H. Lawrence's novella "The Fox" where a man enters the two women farm though the results are different. Balagov paints a bleak look of poverty in Leningrad especially with the poor hospital conditions and the tended wounded soldiers recuperating. An accomplished piece of filmmaking though not always an easy watch.
Trailer: https://www.youtube.com/watch?v=mfWhQXg4GrA
LA BELLE EPOQUE (France 2019) ***
Directed by Nicolas Bedos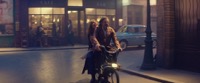 A high concept comedy that turns out to smart for its execution, This French comedy follows an old fashioned cartoonist, Victor (Daniel Auteuil) no out of work as print makes way to websites that do not favour cartoons. To make matters worse, his wife, Marianne (Fanny Ardant) is totally modern with her self driving Tesla, virtual reality and artificial intelligence and bored with him. Victor engages in a service called 'Time Travellers' that take client their past historical moments. Victor hicks 1974 where he meets and falls in love with his wife when they first met. Writer/director Bedos (MR. & MRS ADELMAN) creates an original premise blending modern technology with old-fashioned French romance. Bedos edits his film really quickly at quite the manic pace so that the audience has hardly any time to breathe, often forgetting the simplicity of comedy. Still this is Bedos' unique style that is still entertaining with this film demanding a Hollywood remake int he future. Auteuil and Ardant are a delight to watch on screen,
Trailer: https://www.imdb.com/title/tt9172422/videoplayer/vi3889675289?ref_=tt_ov_vi
BLACK CONFLUX (Canada 2019) ***
Directed by Nicole Dorsey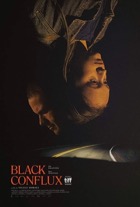 BLACK CONFLUX tells the dual stores of two disillusioned people set in 1980's Newfoundland. The film could very well be set in the present in Toronto close to where director Dorsey earned her film degree and lives. The seemingly separate lives of an anxious, disillusioned teen girl and a troubled, alienated man converge fatefully in this haunting exploration of womanhood, isolation, and toxic masculinity. Fifteen-year-old Jackie (Ella Ballentine) is navigating from vulnerable adolescence to impending adulthood. Dennis (Ryan McDonald) is a socially inept loner with a volatile dark streak and delusional fantasies of adoring women at his beck and call. Director Dorsey loves to play with symbols. There are two scenes involving bugs, the significance only realized after a bit of deep thought at the end of the film. Dennis' story is more interesting as his character as an ambiguous creepy characters that could explode at any instant is more intriguing. he film has a solid ending when the two stories eventually converge and the two meet making. A very assured debut feature from Dorsey again enforcing the power of women.
Trailer: https://www.youtube.com/watch?v=auJvUxFK1TE
BLOOD QUANTUM (Canada 2019) **
Directed by Jeff Barnaby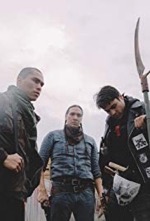 The term BLOOD QUANTUM comes from a blood measurement system that is used to determine an individual's indigenous status. It is always someone or other against the indigenous people. This time around in Jeff Barnaby's BLOOD QUANTUM, it is the plague, particularly the white man who have contacted the plague who are invading the Indian Reservation. Director Barnaby attempts some cultural and social critique. Should the Indians offer refuge to the white men who have stolen their lands? But the film deteriorates into the typical zombie movie (full of cliches) with limbs flying, bodies gutted with blood flowing everywhere. The males get to fight the zombies with swords and assorted weaponry while the women stand around, scream or deliver babies. I expected more from the Indigenous zombie more that was chosen to open TIFF's Midnight Madness Program, but no such luck.
Trailer: (unavailable)
BLOW THE MAN DOWN (USA 2019) ****
Directed by Danielle Krudy and Bridget Savage Cole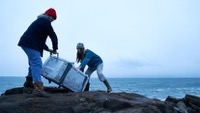 The setting of this absorbing thriller drama is a fishing village in Easter Cove, Maine. The film opens in what appears to be a man's world. Men are singing in chorus the song "Blow the Man Down". But this female directed feature by Danielle Krudy and Bridget Savage Cole switches to female mode where the story takes a 180 degree turn. And more likely for the better.
Two sisters in a small Maine fishing village try to cover up a violent crime and avoid running afoul of the suspicious and threatening proprietor of the local brothel (Margo Martindale). One of the sisters murders a low level scumbag while escaping a sexual assault. She leaves the family knife behind which is picked up by the proprietor who blackmails them to return the money they stole from her. The directors create a dark, moody and scary atmosphere which is the reason the film works so well. Nothing is what is seems in the story where women have the upper hand and men are at their mercy in this deliciously wicked and entertaining fable.
Trailer: (unavailable)
COMETS (Georgia 2019) **
Directed byTamar Shavgulidze
This is a rare film from the Republic of Georgia and one is advised to find out where the country is before watching the movie. It is three decades after their separation and 55-year olds Irina and Nana remain mesmerized by memories of earlier days. But when Irina returns to the small community she left — where Nana stayed to start a traditional family — the women must reconcile with the past and their complex feelings, in director Tamar Shavgulidze's emotive drama. Be forewarned that the film is extremely talky and nothing much is going on except emotions being verbalized. More often than not, director Shavgulidze leaves her camera steady with her actors moving into the frame, facing the camera and talking their hearts out. They talk about their past, lost opportunities and such. Super-boring unless you really get into it!
Trailer: (unavailable)
THE COUNTY (Iceland/Denmark/Germany/France 2019) ***
Directed by Grímur Hákonarson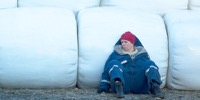 Icelandic director Grímur Hákonarson whose best known film the 2015 RAMS that won the top prize at Cannes in the Un Certain Regard section returns with a female protagonist film. An Icelandic woman takes on the corruption of her local co-op and the outdated, exploitative system that supports it. Inga (Arndís Hrönn Egilsdóttir) has always questioned the slavish devotion of her husband, Reynir (Hinrik Ólafsson), to the co-op, even as the co-op's debt has spiralled out of control and their prices remain much higher than those of their competition. When disaster strikes, Inga decides to openly take action against the co-op via social media. As her campaign progresses, she soon finds out just how low her adversary is willing to go. Themes of the underdog versus the establishment make good small movies like THE CASTLE ( a farmers fights for his house to be bought over for a new airport runway, women seeking unionization NORMA RAE, MADE IN BANGLADESH) and THE COUNTY is no exception. Iceland like most Scandinavian countries has been admired for their advancements and the film shows an uglier seedier side of it, like the harsh conditions Icelanders face for their land. Hákonarson's uncompromising film ends with a realistic 'unhappy' ending that makes his film even more effective in getting his message across.
Trailer: https://www.youtube.com/watch?v=6xalJXBc82s
LE DAIM (DEERSKIN (France 2019) ****
Directed by Quentin Dupieux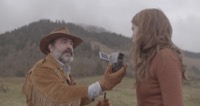 DEERSKIN (LE DAIM) is off kilter comedy best described as humour that is a cross between Jacques Tati and Yorgos Lanthimos. The film is irrelevant and features comedic set-ups like a talking deerskin jacket and a killing fan blade. The protagonist of the story is an odd enough character, Georges (Oscar Winner Jean Dujardin of THE ARTIST) that goes mental with his ultimate goal in life to be the only one to be wearing a jacket. To achieve this aim, he has to kill of or steal from anyone with a jacket. In addition, with a gift of a video camera, he poses as a filmmaker. When staying at a hotel after his wife leaves him, he meets an equally weird bartender, Denise (Adele Haenel0 who ends up being his film editor. Director Dupieux (the little seen RUBBER) has the talent of observing the simple hilarity from everyday human behaviour. And like the Jacques Tati comedies, LE DAIM can be watched again and again.
Trailer: https://www.youtube.com/watch?v=WQQmm2tvJ9A
DIRT MUSIC (Australia/UK 2019) **
Directed by Gregor Jordan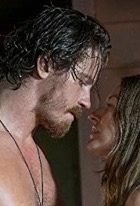 DIRT MUSIC is based on the acclaimed novel by Tim Wintin adapted to the screen and directed by Gregor Jordan. It is a tale of three luckless people entangled in a relationship set in the backdrop of stunning Western Australian coast captured beautifully by cinematographer Sam Chiplin. Georgie, (Kelly Macdonald) stuck in a loveless relationship with legendary local fisherman Jim Buckridge (David Wenham) becomes enamoured with Lu (Garrett Hedlund), a young poacher who is encroaching on her tyrannical partner's territory. Georgie has an affair with Lu. But Lu takes off to the wild coast island while Georgie searches for him. The trouble with this tale is director Jordan's desire to stylize his storytelling that unfolds in flashbacks in a non-chronological order. Or perhaps he is following the novel. But it is not only confusing but frustrating and takes a while before one can figure out what is going on. How British actress Macdonald got sucked into doing this Aussie piece is also intriguing.
Trailer: https://www.youtube.com/watch?v=GHLRgAWEeaU
DISCO (NORWAY 2019) **
Directed by Jorunn Myklebust Syversen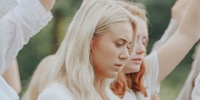 DISCO is the opposite of the Christian faith movies. By showing the practices of fanatic Christian groups, the harm that over zealousness does to the individual is recorded. The trouble is that everyone knows of the fact, except perhaps the fanatics themselves, so taking the story to its predictable end shows neither insight or novelty. DISCO follows a young dancer, Mirjam who fails to reach the heights of her Christian parents expectations. Her step-father is an over easy target being the leader of the church and also having a history of child molestation. The film that never ends up going anywhere after the long toil has only good thing going for it, which is the spirited disco music.
Trailer: (unavailable)
DESERT ONE (USA 2019) ***1/2
Directed by Barbara Kopple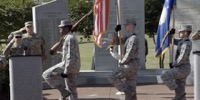 In 1976, director Barbara Kopple made the Oscar Winner HARLAN COUNTY, USA about unionization of coal miners which is one of the most moving documentaries ever made. DESERT ONE is the named of the failed operation endorsed by then President Jimmy Carter to rescue the American hostages held in the American Embassy in Iran under control by Ayatollah Khomeini. Khomeini would release the hostages only if the U.S. return the Shah which the U.S. refused. In the accident during the execution of DESERT STORM several soldiers lost their lives and the rescue aborted. The film pays tribute to the dead soldiers. Director Kopple recognizes that women are just as important as men are the unsung heroes themselves. She organizes the pick of the interviews for the wives of the deceased as she did centring on the wives of the coal miners, many widows after mining accidents in HARLAN COUNTY U.S.A. Kopple also has a heart for Jimmy Carter who graces the film with lots of screen time. A moving film that demands to be seen.
Trailer: (unavailable)
DEVIL BETWEEN THE LEGS (Mexico/Spain 2019) ***
Directed by Arturo Ripstein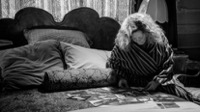 An Arturo Risptein film can always be expected to be different - to put in mildly. The appropriately titled DEVIL BETWEEN THE LEGS, shot in shiny black and white is the drama of an ageing couple. Beatriz (Sylvia Pasquel) and the Old Man (Alejandro Suárez) have been together for too long. A retired homeopathic pharmacist, the Old Man now divides his time between their Mexico City home where he shuffles around in his housecoat, raging against Beatriz, and paying secret visits to his mistress. Beatriz, when not bearing the brunt of the Old Man's tirades, sneaks out to take tango lessons — and to proposition her younger dance partner (Daniel Giménez Cacho). Ripsein's film is 3-hours long and moves at a snail's pace unlike his others like DEEP CRIMSON and BLEAK STREET. There is only so much patience one can have in watching two old folks go at each other, or have affairs outside their marriage. DEVIL is too slow for its own good. Ripsten is good at this kind of stuff, but a more tightly edited 90 minute movie would have been perfect. Beware! There are scary scenes of ageing flesh having sex. Yet, Ripstein's occasionally moving film still captivates despite its flaws.
Trailer: https://www.youtube.com/watch?v=auAFhn_tit4
EASY LAND (Canada 2019) ***
Directed by Sanja Zivkovic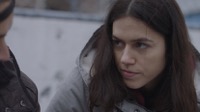 A single mother bringing up a child is a dauntless task. Director Zivkovic adds on to the protagonist's problems by adding on two extra ailments. Jasna (Mirjana Jokovic) is a single mother who with her daughter, Nina (Nina Kiri) are Serbian refugees trying to settle in a new country - Canada. Jasna, a previous architect is currently suffering from mental problems and takes meditation so that she can keep her work and hence life straight. The film is a two-handler with the story intercutting between the two protagonists. Both protagonists, mother and daughter, Nina are also at loggerheads with each other. When the two come together in certain scenes, the film gathers greater strength. Both actresses Nina Kiri and Mirjana Jokovic deliver strong and convincing performances. The film's setting is Toronto. The neighbourhood where the mother and daughter reside is not stated, but from the view of the Toronto subway whizzing by, one can guess roughly where it is set, and it is a poorer section of Toronto.
Trailer: (unavailable)
EMA (Chile 2019) **
Directed by Pablo Larrain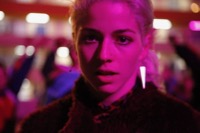 EMA and her husband have just 'returned' their adopted son after he, (the adopted son) set fire to to his aunt's face and the house. They apparently regret the decision and go to great lengths to find the boy again. At the same time, their marriage is on the rocks. They are both in the dance scene, the husband a choreographer and she in his troupe, so there is plenty of dance choreography. EMA is a total mess and so is Larain's film. The film makes little sense though it looks great courtesy of his D.P. Larrain includes scenes of orgy when Ema begins indulging with multiple sex partners including her lawyer. Larrain directed the Oscar nominated JACKIE. That film has a perfect segment when the camera roams the White House with the song Camelot playing in the background. There is a similar segment in EMA with a catchy song played as the camera roams around. But the film still ends up a boring and pretentious artistic waste of time.
Trailer: https://vimeo.com/357724067
ENDINGS, BEGINNINGS (USA 2019) **
Directed by Drake Doremus

ENDINGS charts disappointments in relationships from a female point of view. An idealistic woman (Shailene Woodley) attempts to get her life on track financially and romantically, but gets caught in a love triangle with a free-spirited bad boy (Sebastian Stan) and his more stable, scholarly best friend (Jamie Dornan). With little money, she lives in her sister's guesthouse, she regularly witnesses her sibling and her brother-in-law fighting, which only exacerbates the once-idealistic Daphne's growing despair regarding long-term love. One can tell that she is going to pay for playing the two men, which she does. But the way she gets everything back in focus is questionable especially when there are no catalyst put into by the script. Worst is director Doremus' fondest for closeups with the background often blurry. The trouble is that most of the film's images are generally more blurry than usual making the production values look cheap. The film is aimed at demonstrating how one can still come out strong despite total hopelessness all round. Woodley plays the part despite the unconvincing script.
Trailer: https://www.imdb.com/title/tt9147456/videoplayer/vi1420214041?ref_=tt_ov_vi
THE FATHER (BASHTATA) (Bulgaria/Greece 2019) ***
Directed by Petar Valchanov, Kristina Grozeva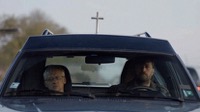 Mother has passed away and the son, Pavel (Ivan Barnes looking like Bulgarian version of Daniel Craig) returns home for the funeral. The film follows a day in the life father Vassil (Ivan Savov) and son. And it is no ordinary day. Father is getting senile - believing that he can hear the dead wife's footsteps, that the wife's favourite vase suddenly burst into pieces and wondering what important message his wife wanted to tell him on the cell phone before the phone when dead just before his wife also did. The funniest thing is that the father has complete control of his son, screaming at him half the time. All the above incidents make great black comedy and directors Petar Valchanov, Kristina Grozeva have crafted a deliciously hilarious deadpan comedy of family mis-manners about a father and son relationship. The film is not overtly funny, but if one sits back and look back at the comedic setups, one can appreciate the subtlety.
Trailer: https://www.youtube.com/watch?v=6_kEvSxw7Fs
FIRST LOVE (HATSUKOI) (JAPAN/UK 2019) **
Directed by Takashi Miike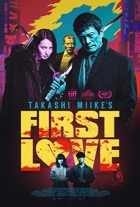 A boxer, Leo who has just lost an important bout saves a kidnapped drug addict on the street end up as crossfire between two drug gangs one Chinese and the other Japanese. An undercover cop also comes into the picture. All this is an excuse for lots of gore and blood letting violence found in a typical Yakashi Miike (13 ASSASSINS, ICHI THE KILLER) movie. The jokes are fierce and plentiful and totally irrelevant. For example, during a shoot out, a thug suddenly stops running screaming: "I got a leg cramp!" or during a boxing match, a big knockout punch sees the opponent's head rolling into the street. The whole exercise is totally silly, loud, annoying and unless one is a Miike fan - like the guy sitting beside me laughing his head off, non-stop - the entire film is a waste of time.
Trailer: https://www.youtube.com/watch?v=0XBBGjUf63E
FORD V FERRARI (USA 2019) ***
Directed by James Mangold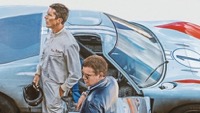 FORD V FERRARI is the type of crowd pleasing action packed movie that critics generally dislike and audiences cheer to. Director James Mangold (3:10 TO YUMA) and the 4 film writers tell the story of real-life superheroes Carroll Shelby and Ken Miles, race car engineers who commandeered the resources of the mighty Ford Motor Company in the 1960s to go head-to-head with the gods of Italian auto racing, Ferrari. But it is the Ford motor company's owner Henry Ford and marketing chief that the two have to keep fighting in order to beat Ferrari. So the title of the film should be Underdogs V Ford. Cliche ridden, the film does contain two manipulative segments (the fight and the ride Ford takes in the race car) that got the audience applauding. D.P. Phedon Papamichael shoots the race sequences, particularly the night ones spectacularly as if putting one in the driver's seat. Christian Bale excels in his role as maverick Ken Miles, the British born American race car driver.
Trailer: https://www.youtube.com/watch?v=I3h9Z89U9ZA
THE GIANT (USA 2019) **
Directed David Raboy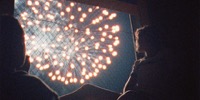 Writer/director David Raboy tackles for his debut feature after shorts THE GIANT and BEACH WEEK an ambitious dark suspense thriller. Charlotte's (Odessa Young) life is changed forever when the teenager's small Georgia town is shaken by the beginning of a series of murders on the same night that her missing boyfriend coincidentally reappears. As an unknown killer on the loose preys on young women over the course of a summer, Charlotte has to navigate this new danger while also struggling to recover from the trauma of her mother's recent suicide. With his cinematographer Eric Yue, Raboy creates an eerie atmosphere with stunning visuals aided with a solid soundtrack. But Raboy's choppy narrative, often inane dialogue and fondness of beginning each segment vaguely lends to a film that is both difficult to understand or make sense. The introduction of the supernatural element only near the film's end adds to the confusion. A good-looking disappointment!
Trailer: (unavailable)
A GIRL MISSING (Japan/France 2019) **
Directed by Koji Fukada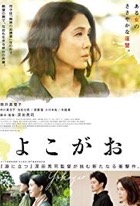 A nurse, Ichiko (Mariko Tsutsui) goes to a hair salon and asks for a particular Kazumichi Yoneda (Sosuke Ikematsu) to cut her hair, while introducing herself using a different name. He asks her if it is her first time and she says that he had never cut her hair before. The explanation she tells him later on in the film is 'revenge' an act thought out similar to Lina Wertmuller's 1972 excellent satire THE SEDUCTION OF MIMI. But this film has none of the wit or bite of Wertmuller's film. Instead of being suspenseful and mysterious, Fukada only bores and confuses with its dual time-line story. It takes a while before the audience can figure out what is really going on. The story and message is how an incident in the past - a child kidnapping can affect ones future. But isn't this not the case for most incidents? Ichiko also has a romance and an engagement with a doctor but this is one relationship that is the most unaffectionate in any film I have seen this year. Apparently director Kukada has his heart missing in the making of this film.
Trailer: https://www.youtube.com/watch?v=FzaXgx2tVuY
LA GOMERA (THE WHISTLERS) (Romania/Germany/France 2019) ***** Top 10
Directed by Corneliu Porumboiu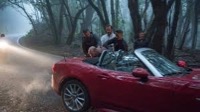 The foreign title of the film is the name of a Canary island - LA GOMERA. The English title THE WHISTLERS refers to the people that speak the land's native tongue, a language totally formed out of whistling - a whistling language called El Silbo Gomera. Crooked cop Cristi (Vlad Ivanov) learns to speak this language from his Spanish-speaking Mafioso 'friends' so that he can communicate with them without the knowledge of the cops who has every place under surveillance including Cristi's home. The story unfolds in 8 chapters each one named after a character in the story. For such a serious theme on the Mafioso, director Corneliu Porumboiu is unafraid to inject his brand of humour. Porumboius's film is full of similar surprises. Besides the nod to Hitchcock's PSYCHO shower scene, director Porumboiu brilliantly places a clip from John Ford's THE SEARCHES that includes a scene where a whistle signal is made in a crucial moment. It is the attention to detail and the outrageous plot unfolding in absolutely dead seriousness with style and wit that makes Porumboiu's film so deliciously wicked and entertaining.
Trailer: https://www.youtube.com/watch?v=LRFK2i0FklI
GREED (UK 2019) **
Directed by Michael Winterbottom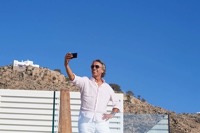 Director Michael Winterbottom (THE TRIP, WONDERLAND, and his best film JUDE) and Steve Coogan have worked together many times and they seem too comfortable in this latest offering that tackles too many subjects. The fashion industry, celerities biographies, Bangladesh garment manufacturing, the Greek commercial collapse, refugees are all targets that Winterbottom cannot decide which he should deem the most important. His film is centred on a court inquiry of a retail fashion billionaire Sir Richard MCreadie (Coogan) nicknamed Greedy for short. His ex-wife (Isla Fisher) and dutiful subordinate (Sarah Solemani) aid him on the way. While all this is going on, biographer (David Mitchell) puts in his two cents worth, but turns out more annoying than funny. GREED is indulged in expensive looking production sets and exotics locations and appears to be going against all the film is supposed to be fighting against. Coogan prances around in this role like a wealthy peacock. The entire result is less than impressive, like the amphitheatre being built by the refugees.
Trailer: https://www.youtube.com/watch?v=7NNZHlIoA4U
HEARTS AND BONES (Australia 2019) ***
Directed by Ben Lawrence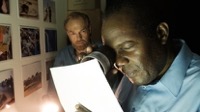 A fictional account of an odd relationship between two men of different backgrounds each forced to come to terms with the horrors of war. One is an Australian photojournalist (Hugo Weaving) and the other a South Sudanese refugee (Andrew Lori). Both take refuge in each other's company rather than their female companions. Director Lawrence tells his tale in a plain and straight forward manner which works well getting the message across on the trauma of war. There is one twist in the otherwise simple story. This is Ben Lawrence's first feature. He elicits superlative performances from both veteran Weaving (PRISCILLA QUEEN OF THE DESERT) and newcomer Lori. Ben, the son of veteran Aussie director Ray Lawrence who has made minor classics like BLISS shows promise and is a future talent to be reckoned with.
Trailer: https://www.youtube.com/watch?v=e99MLUN6TLA
HUMAN CAPITAL (USA 2019) ***
Directed by Marc Meyers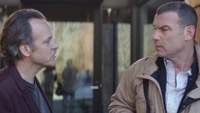 HUMAN CAPITAL the 2019 version is based on both the 2004 Stephen Amidon novel and the Paolo Virzi's 2013 film, so one would expect some exceptional storytelling. Director Meyers keeps the audience on their toes with a suspenseful and dramatic retelling, that one should not complain. There isn intersecting timeline in the story which is a bit confusing at first till one realizes that it is what it is - i.e intersecting timeline told through 3 chapters each depicting one character's version of the events. The story follows Drew, a real-estate agent who hastily invests with Quint, a powerful elite operator of an "invisible" high-risk/high-reward hedge fund; Carrie, Quint's wife, who wants to use her family's money to save a heritage theatre from development. A hit and run accident ties in the events. The multi-start cast Liev Schreiber, Marisa Tomei, Peter Sarsgaard, Maya Hawke and Alex Wolff each deliver excellent performances that help make the movie.
Trailer: (unavailable)
I AM WOMAN (Australia 2019) **
Directed by Unjoo Moon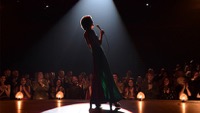 I AM WOMAN is the famous female anthem that stands for woman's rights and also Australian singer Helen Reddy's most popular hit. Moon's film is part biopic part feminist movement set in NYC of 1966. It traces the difficult climb to fame of the talented singer at a time when women were fighting for their rights of equal pay, voice and employment. Tilda Cobham-Hervey plays the 24-year old singer who starts making headway with the fiercely ambitious Jeff Wald (Evan Peters) who sweeps Helen off her feet and rapidly becomes both her husband and her manager. Jeff's dogged insistence ensures that Helen's golden voice gets heard. Every famous person has his or her downfall and Reddy's takes the form of her coke snorting husband. Wald is an easy target since the film promotes women and puts down men. The film also stereotypes coke users and Wall is portrayed as a totally bad husband with no redeeming qualities. The film plays to the popular audience with lots of her popular hots (Delta Dawn, Angie Baby, I Don't Know How to Love Him) and offers little new insight on the female movement. Reddy can do no fault in the entire film.
Trailer: (unavailable)
INCITEMENT (Israel 2019) ***1/2
Directed by Aaron Zilberman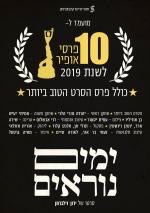 INCITEMENT is a rigorous psychological thriller by American-Israeli director Yaron Zilberman that leads up to the 1995 assassination of Israeli Prime Minister Yitzhak Rabin through the worldview of his assassin, Yigal Amir (Yehuda Nahari Halevi). Yigal is an ultranationalist, right-wing Zionist who opposed the leader's signing of the Oslo Accords. Zilberman includes lots of newsreel footage to add authenticity to the story. Rabin's murder is held to be a definitive — and infamous — moment in the struggling peace process with Palestinians and also in Israel's charged history. The film is entitled INCITEMENT because the film concentrates on Yigal's motivations (arising from family, friends and protestors) that led to Rabin's death. Unlike other films about assassins like THE DAY OF THE JACKAL, INCITEMENT is based on true facts. Director Zilberman has crafted a truly disturbing and chilling period piece while emphasizing the fact that there is no easy solution to the Israel/Palestinian conflict.
Trailer: https://www.filmaffinity.com/es/evideos.php?movie_id=543486
JOJO RABBIT (USA 2019) ***1/2
Directed by Taika Waititi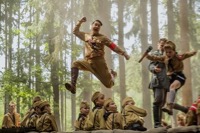 JOJO RABBIT follows the protagonist, a German boy, a Nazi fanatic given the nickname of JoJo Rabbit (Roman Griffin Davis) during a Nazi training camp for failure to kill a rabbit in order to prove his loyalty to the Führer. It is not an easy task to make a tasteful film with Nazi Germany in the setting and a fanatic Führer young boy as the lead. But director Waititi's film succeeds due to is clever brand of humour. The film contains many laugh-out loud moments demonstrating director Waititi's keen sense of humour. Roman Griffin Davis is a real find as the 10-year old boy while Australian comedienne Rebel Wilson keeps popping up multiple points in the film as different characters ranging from Nazi trainer to Nazi secretary to Nazi masseuse providing additional laughs. All the actors appear to speak english with the perfect German accent. JOJO RABBIT turns out to be a harmless really funny comedy with a message to boot.
Trailer: https://www.imdb.com/title/tt2584384/videoplayer/vi2663366425?ref_=tt_ov_vi
KNIVES OUT (USA 2019) ***1/2
Directed by Rian Johnson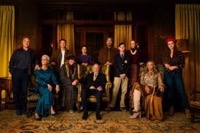 Director Rian Johnson (Star Wars: The Last Jedi, Looper) assembles an all-star cast (Toni Collette, Jamie Lee Curtis, Ana de Armas, Chris Evans, Don Johnson, Michael Shannon, and LaKeith Stanfield) in a brilliantly conceived whodunit Agatha Christie style that brings back good memories of films like CLUE, MURDER BY DEATH and THE LAST OF SHEILA. A wealthy author, Harlan Thrombrey (Christopher Plummer) is apparently murdered and detective Benoit Blanc (Daniel Craig) is being paid a stack of cash by an unknown family member to solve the case. Every member of the family household is suspect as each one has been denied the inheritance and has a motive for killing. The maid/nurse is also suspect as she is the last one to see Harlan. The film moves fast just as these kind of whodunits go and one can never figure out who did it, though good guesses could be made. Craig is great speaking in what a family member calls a ridiculous southern Texan leghorn accent. Johnson directs in good fun and his film is totally entertaining as a super whodunit with a few unexpected plot twists in the end.
Trailer: https://www.youtube.com/watch?v=xi-1NchUqMA
KNUCKLE CITY (South Africa 2019) ***
Directed by Jahmil X.T. Qubeka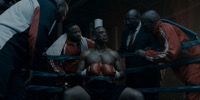 KNUCKLE CITY takes place in the the reputed birth place of world champion boxers, in the director's home township of Mdantsane in the Eastern Cape province of South Africa where crime and drugs are rampant. The film centres on Dudu (Bongile Mantsai), a local who has become a womanizing professional boxer and his brother Duke (Thembekile Komani), now a career criminal, chasing money and thrills at every turn. With Duke set to be released after a three-year stint in prison, Dudu enlists the help of his brother's criminal connections to try to get himself one last shot — but both end up with a much bigger fight than they bargained for. Qubeka's fast paced family boxing family drama is all action accompanied by a wild soundtrack of rap music. Qubeka does not judge his characters and they act and behave the way they do because they do not know any better. Such a dangerous lifestyle leads to trouble. But as their father told then boys when they were young: "It is all about family". KNUCKLE CITY also reveals the poverty of the township while keeping the audience entertained with lots of boxing action.
Trailer: https://www.youtube.com/watch?v=iqLice1D7Pc
THE LAUNDROMAT (USA 2019) ***1/2
Directed by Steven Soderbergh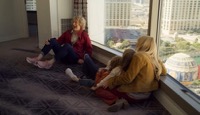 In 1973, Matthew Cooke made a smart little doc comedy called HOW TO MAKE MONEY SELLING DRUGS which instructed the audience how to do so in chapters humorously. Veteran director Steven Soderbergh follows the identical format in which he explains how money laundering is done by 'shell' companies, again humorously in chapters renamed as secrets. Secret #1: How the meek are screwed. Secret #2: It's Only Shells etc. Each vignette stands for a skit itself often starring different actors.. The film is based once Panama Papers adapted to the screen from Pulitzer Prize–winning investigative journalist Jake Bernstein's Secrecy World by frequent Soderbergh collaborator Scott Z. Burns. This is a story that needs to be told and who else but Meryl Streep to take up the cause. She is only in a few vignettes with Gary Oldman stealing the show. Director Soderbergh keeps its smart and funny in this educational entertaining film.
Trailer: https://www.youtube.com/watch?v=wuBRcfe4bSo
MADE IN BANGLADESH (France/Bangladesh/Denmark/Portugal 2019) ***
Directed by Rubaiyat Hossain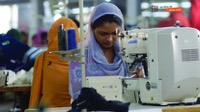 Yet another female organizing a union in male managed dominated abuse factory (NORMA RAE, THE COUNTY) but set in the little seen city of Dhaka in Bangladesh. The unfamiliar setting and authenticity of the somewhat simple look at poverty and abuse allow Hossain's film to stand on its own without the usual cheap theatrics or Hollywood cliches. After a fire in a cramped garment factory takes the life of a co-worker a 26-year old begins the difficult task of starting a union facing threats from her employer, disapproval from her unemployed husband and scared fellow-workers not to mention the corrupt officials that need to approve the union application. Hossain realizes that the strength of his film is Bangladesh itself and he shoots plenty of local scenes with the crowded streets and people. Hossain also manages to rile up his audience in the fight against exploitive labour practices in an entertaining enough film. But if you want to see the real thing, there is a doc with the same title that ran on THE FIG+FTH ESTATE TV series.
Trailer: (unavailable)
MARIA'S PARADISE (Marian paratiisi)(Finland/Estonia 2019) ****
Directed by Zaida Bergroth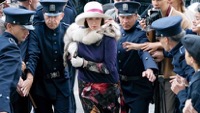 Forget Avi Aster's Scandinavian religious sect horror MIDSOMMAR. MARIA'S PARADISE is the real thing - based on the real events that took place with a religious sect in Finland in the 1920's. Where Aster has instilled his odd humour and imprint on MIDSOMMAR making it more terrifying but less believable, director Bergroth lets the real horror as seen by one of the sect members reflect the terror without resorting to any theatrics. Salome, a teenage follower begins to question the teachings (and actions) of the fringe religious sect in which she has been raised.When Salome leans that her best friend is murdered by the sect, she decides to take matters in her own hands with an escape plan. Director Bergroth has her own style and it is one that underscores the credibility of the events. The film is slow moving but the horror unfolding is even more lasting. Chilling and captivating! Shot in Finnish.
Trailer: https://www.youtube.com/watch?v=smFtoYp5QUo
MARRIAGE STORY (USA 2019) ****
Directed by Noah Baumbach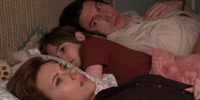 The master of dysfunctional dramas, Noah Baumbach's (THE SQUID AND THE WHALE, THE MEYEROWITZ STORIES) latest outing is a break-up story of two people still very much in love. This premise has made wonderful films in the past such as Paul Mazursky's 1973 BLUME IN LOVE where George Segal spends the whole film wooing his ex-wife. MARRIAGE STORY tells both points of view of the love an break up of Nicole (Scarlett Johansson) and Charlie (Adam Driver). The story takes most often Charlie's side. They wish to separate on friendly times but things get ugly when they hire lawyers (Ray Liotta and Laura Dern) to what they think might easy the breakup process. A subplot involving child custody brings to mind Robert Benton's 1979 KRAMER V.S. KRAMER. Director Baumbach reveals both the heartbreak and glory of love in a very dramatic and sensitive portrait aided by excellent performances by Johansson and Deriver. But it is Driver who steals the show especially in the confrontation seen that might just win him the Best Actor Oscar. An additional bonus is the excellent written and executed court scene where their two lawyers battle it out.
Trailer: https://www.youtube.com/watch?v=-y1HhAlAOTs
MARTIN EDEN (Italy/France 2019) ***
Directed by Pietro Marcello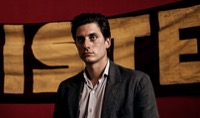 Based on the Jack London novel of the same name, Pietro Marcello's latest film follows a sailor, MARTIN EDEN (Luca Marinelli) trying to remake himself as a writer, in this passionate and timeless story of class consciousness and failed ideals. The story is reset to a port town in Italy. Eden has two things going against him in life. The first is his falling in love with Elena (Jessia Cressy) who s wealthy and upper-class and way over his social standing. This second is his desire to succeed and make his living as a writer that is as difficult a vocation as his survival in poverty. Worst still, his ideals in socialism makes him extremely unpopular with Elena's family while getting him into trouble with the locals. Does Martin Eden survive? Hardly as displayed in a rigorous telling of a tale of hardship and perseverance. The period piece is beautifully shot by cinematographers Francesco Di Giacomo and Alessandro Abate. Actor Marinelli, who has been playing everything from a doomed lover to a drug pusher in the past few years (THEY CALL ME JEEG) has finally got a role to be reckoned with.
Trailer: https://www.imdb.com/title/tt4516162/?ref_=nm_flmg_act_3 (in Italian)
LES MISERABLES (France 2019) ***** Top 10
Directed by Ladj Ly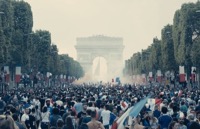 A most arousing contemporary film set in today's troubled world with a bonus message to boot. What begins with the celebration of France's World Cup eventually turns sour with the theft of a lion cub (that is the cutest and the real LION KING) from an East European circus by an African kid. Three Paris cops, a black, a white racist and a rookie attempt to calm the racial tensions in the Muslim neighbourhood where the thief resides. When the kid is flashed shot in the face, a riot on police brutality erupts. Director Ly exhibits brilliant writing (he co-wrote the script) and excellent camera word while steering superlative performances from all his actors. His totally gripping film will undoubtedly keep one on the edge of one seat right to be very end where surprises and twists in the plot abound. A truly remarkable feat in definitely my personal favourite film of the festival. And wait for the Victor Hugo quote from LES MISERABLES at the film's end to conclude the events.
Trailer: https://www.youtube.com/watch?v=z5u-HKciyhM
THE MONEYCHANGER (Así Habló El Cambista) (Uruguay/Argentina/Germany 2019) ***1/2
Directed by Federico Veiroj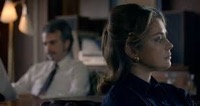 THE MONEYCHANGER, based on the novel of the same name by Juan Enrique Gruber begins with a scene of Jesus in Biblical times overturning the tables of the moneychangers at the market place with the voiceover underscoring the evil of men be derived from the deed of moneychangers. The film setting is 1970s Uruguay (beautifully shot) centred on Humberto Brause (Daniel Hendler), who furiously throws himself into the buying and selling of currency, a rapacious endeavour supported by his father-in-law, a veteran in the business of capital flight. He learns and become expert at this business, controlling everything except his unflappable, tough-as-nails wife, Gudrun (Dolores Fonzi). Trouble arrives when he launders the largest sum of money he has ever seen. Director Veiroj tells his tale in a deadpan style emphasizing each incident with increasing oddness. At the end of it all, Brause questions his wife if she loves him when she offers a reply that is equally deadpan. An intriguing and gripping tale.
Trailer: https://www.youtube.com/watch?v=pN0uTlynHYI
NOBADI (NOBODY)(Austria 2019) ***
Directed by Karl Markovic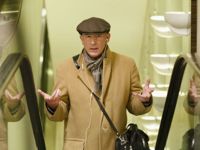 An elderly citizen aids a refugee migrant. The premise was used in Aki Kaurismaki's THE OTHER SIDE OF HOPE and re-visited again in this Austrian version entitled NOBADI. Here, a grumpy old white man enlists the help of an Afghani migrant to bury his dead dog. As expected, the two dredge through prejudices to find common ground, their day taking an unexpected turn. Robert (Heinz Trixner) is a 91-year-old, set-in-his-ways pensioner, living on a small allotment in Vienna while the migrant is Adib (Borhanulddin Hassan Zadeh), from Afghanistan. It is the gaping, unattended wound on Adib's foot that the situation suddenly becomes life-or-death. NOBADI is a leaner, more serious version but still not without its humour. Though no match for Kaurismaki, Makovic's film still has its moments, many of which are provided by the candid performances by both Trixner and Zadeh. Watch out for the film's last 15 minutes that will knock you off your seat!
Trailer: https://www.youtube.com/watch?v=wUGaDZuqHPQ
THE OTHER LAMB (Ireland/Belgium/USA 2019) ***
Directed by Malgorzata Szumowska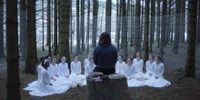 Cults make great premises for movies. This year alone, there has been films like MIDSOMMAR, MARIA'S PARADISE and ONCE UPON A TIME IN HOLLYWOOD that tackled the evils of cults and their leaders. WE THE LAMB (former title: THE OHER LAMB adds in the additional female component where this cult is made up only of one male the leader who calls himself the shepherd and the others his women who are either his wives or daughters. Films like WE THE LAMB require audiences to put their total belief in their premise and when they do, the film tears the concept apart. Director Malgorzata Szumowska really gets into the skin of the lead character who knows nothing about the outside world. Her mother was one of the leader's wives and she is about to become one. Though one can predict what happens at the end, director Malgorzata Szumowska still scares his audience with her creepy tale of a creepy male. Cinematography of the countryside and the 'Eden' that the cult finally finds looks stunning.
Trailer: (unavailable)
PAIN AND GLORY (Spain 2019) ****
Directed by Pedro Almodovar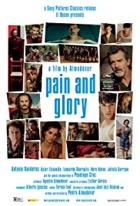 PAIN AND GLORY sees director Pedro Almodovar still in peak form in this highly personal film about a successful filmmaker, Salvador (Antonio Banderas) in his autumn years. A revival screening of an old movie, "Sabor" with the invitation for him and his main actor who was his lover to attend a Q &A awakens skeletons in the closet. The film intercuts his life as a child with his loving mother (Penelope Cruz) and his first male desire in the form of an older teen he educates as in mathematics. PAIN AND GLORY is most similar to Almodovar's best film LA MALA EDUCACION (BAD EDUCATION) with similar scenes like young boys bathing in the river and the influence on cinema on the protagonist as well as first love. Salvador is constantly sick with ailments like migraines (Almodovar has them too), back pain and others. Almodovar's deeply personal work is extremely moving and he is able to arouse the audience to feel the pain suffered by Salvador. Banderas won the Best Actor prize at Cannes for his portrayal of Salvador and the actor playing Salvador's first desire is the hottest thing seen this year at TIFF.
Trailer: https://www.youtube.com/watch?v=pEjFOkCKb3g
THE PLATFORM (EL HOYO) (Spain 2019) **
Directed by Galder Gaztelu-Urrutia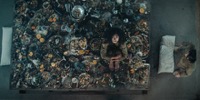 This is a prison movie. The prison: The Pit — a provocative permutation of a panopticon whereby hundreds of cells are vertically stacked, and hollowed out through the middle. Each day, a platform adorned with a decadent feast descends through the tower from its summit. It stops on each level for a few minutes, keeping those near the top well-fed, and those at the lower levels fighting for leftovers. A citizen of a not-too-distant dystopia voluntarily incarcerates himself with the promise of increased social mobility upon release, but becomes so radicalized by his captivity that he will risk everything to ride a devilish dumbwaiter on a one-way ticket to protect a pannacotta, a symbol for an important message for the authorities. Every prison needs an escape plan. THHE PLATFORM has one where the pannacotta has to survive going down to ground level. Director Gaztelu-Urrutia's production sets are superb, the atmosphere chilling and creepy while his characters desperate and dangerous. The trouble is that the logic does not make sense, especially the pannacotta message. A good premise that fails to follow through.
Clip: https://www.youtube.com/watch?v=Bsyicj2qdqs
PORTRAIT DE LA JUENE FILLE EN FEU (PORTRAIT OF A LADY ON FIRE)
(France 2019) **** Directed by Céline Sciamma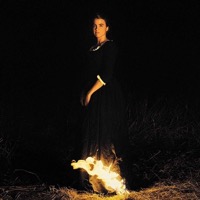 Set in 18th-century Brittany, Portrait of a Lady on Fire follows Marianne (Noémie Merlant), an artist commissioned by an Italian noblewoman (Valeria Golino) to paint a portrait of her reclusive daughter Héloïse (Adèle Haenel), who is soon to be married. The peculiar conditions of this assignment, however, require that Marianne never announce to Héloïse the objective of her visit. Instead, Marianne is to escort Héloïse on walks, posing as a hired companion while closely observing her subject so as to render her likeness on canvas in secret. Though nothing much happens, the film includes scenes of exquisite beauty courtesy of the cinematographer Claire Mathon who did STRANGER BYTHE LAKE back in 2013. The shot of the facial expressions of the three women playing cards and the one with the household breaking into a chorus of song are incredibly moving. It takes 3/4 of the film before the two women embrace, and the segments are executed with grace and erotic taste.
Trailer: https://www.youtube.com/watch?v=64QcwARoZAM
ROCKS (UK 2019) ***
Directed by Sarah Gavron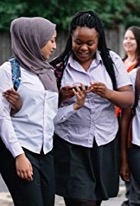 Director Sarah Gavron's (BRICK LANE, SUFFRAGETTE) is another strong female film this time entering around a black teen school girl under serious duress. Her mother has not returned home and she has to look after her younger brother while trying to dodge social services. Her mother has left before but this time has not come back and looks like never going to. This is the story of Shola (a remarkable Bukky Bakrov) in what translates to guerrilla filmmaking where the camera follows the girl on all her activities. Director Gavin demonstrates that life is not easy for the less fortunate. Rocks is not the perfect human. She steals money from those who aid her. But what is important is her perseverance and humanity towards her younger brother who is too young to understand what is going on. One wishes the film would take a stronger narrative and a solid path for Shola, but this is Gavron's style for this film.
Trailer: (unavailable)
SAINT MAUD (UK 2019) ***
Directed by Rose Glass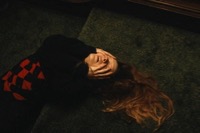 A psychological horror in which the protagonist descends into madness is an occasionally recurring theme since Roman Polanski's REPULSION. In SAINT MAUD, the film is appropriately titled as the protagonist, Maud figures she is a saint as she gives palatial care to a dying old woman (Jennifer Erle). She figures that her seemingness meaningless job would have more meaning if he saves her patient's soul Trouble is that the dying woman plays around pretending to be saved. As the nurse, Maud slowly grows crazier, the film's terror increases, towards it expected climax. The trouble with SAINT MAUD is that it is a straight forward story straight forwardly told with the expected ending. But director Glass shows promise in creating an excellent imagined claustrophobic atmosphere, delivering some genuine scares at the same time. Morfydd Clark who plays Maud is to be commended for her bravura performance (including some sex scenes) displaying vulnerability and outright obsessive craziness. The film is set in the North Sea British seaside town of Scarborough.
Trailer: (unavailable)
SEA FEVER (Ireland/Sweden/Belgium/UK 2019) ***
Directed by Neasa Hardiman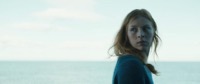 SEA FEVER is a cross between mystery and horror similar to the ALIEN film franchise. The film is set in the sea where a bizarre creature hitches a ride on a departing trawler. The assorted crew is comprised of a young female red-haired scientist Hermione Corfied), a couple who needs a big haul of fish to pay their debts (Dougray Scott and Connie Nielsen) and others waiting to be disposed off by the creature and its living microbes. It does not help that the crew believes that the red hair will bring bad luck on the trip. It is assumed that the boat leaves Ireland since most of the characters speak with an Irish accent. The horrors come fast and furious aided by some effective and scary special effects. All works rather well except for the loose end that the creature is still in the waters after everything is over, ready and able to eradicate the human race when it attacks the next boat.
Trailer: (unavailable)
SO LONG, MY SON (China 2019) ***** Top 10
Directed by Wang Xiaoshuai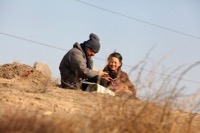 A three-hour film that though a little slow moving is so captivating a watch that no one will notice the time flying past. Director Wang (11 FLOWERS) deals with the intimacy of 2 dysfunctional families in the setting of China's one child nation. The theme of the film is clearly guilt. Guilt is piled upon guilt upon guilt and no character in the film is spared from this human fallacy. The story deals with a married couple coming to terms with the untimely death of their young son in addition to the rapidly changing foundations of Chinese society. The drama unfolds in a decade-spanning, highly personal, and ambitiously epic working the director's ambitious 4-year project. Wang paints a grand historical fresco about family and parenthood, the private and the political, and the process of mourning. There are powerful performances by Wang Jingchun and Yong Mei, winners, respectively, of the Best Actor and Best Actress Silver Bears at this year's Berlinale.
Trailer: https://www.youtube.com/watch?v=GbJi3YstBzE
SORRY WE MISSED YOU (UK 2019) *****Top 10
Directed by Ken Loach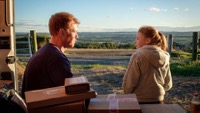 Ken Loach's (I, DANIEL, KES, MY NAME IS JOE) latest film centres once again on the common man facing injustice in the working system. The film begins laying out the structure of employment at a parcel delivery company. As such, it becomes apparent offering freedom to the worker is an excuse for the company not taking responsibility for work accidents. Set in Newcastle, Ricky (Kris Hitchen) is a former construction worker who lost his job and home in the 2008 financial crash. Eager to make a go at being his own boss, he takes a quasi-freelance delivery gig, though it means punishing hours, working under a ruthless manager, and making a substantial investment up front. Ricky convinces his wife, Abbie (Debbie Honeywood), a home-care nurse, to sell her car in order to buy the van he needs for the job. Complications mount as Ricky starts to discover the harsh realities of supposedly autonomous labour, his son Seb (Rhys Stone) courts trouble in his new-found, semi-politicized vocation as a graffiti artist. One knows, from previous Loach's films that things are not going to go smoothly for Ricky and family. Loach goes deep into emotions and makes his audience feel the agony faced by both Ricky and Abbie. The results are astounding. The audience at the screening wept and cheered. This is a remarkable and fully charged emotional ride. Make sure you are not sorry to have missed this one. Loach's best since KES.
Trailer: https://www.youtube.com/watch?v=ysjwg-MnZao
THERE IS SOMETHING IN THE WATER (Canada 2019) ****
Directed by Ellen Page and Ian Daniel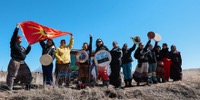 Born and raised in Nova Scotia, JUNO star Ellen Page does right to bring audiences to the awareness of environmental racism in her home province in this urgent documentary on Indigenous and African Nova Scotian women fighting to project their communities, their land, and their futures. Based on Ingrid Waldron's incendiary study, the film follows Page as she travels to rural areas of the province that are plagued by toxic fallout from industrial development. She interviews Ingrid, Louise Shelburne and Michele, other activists in Nova Scotia. The devastation of places such as Boat Harbour, once a sanctuary for Indigenous people, now plagued by toxins spewed by a pulp and paper mill is recorded in images and on drawings on screen. Page tackles the problem head on but simply and effectively. The film includes segments where the government and companies talk but do nothing. There is a clip of Prime Minister Justin Trudeau just saying: "Thank you for telling us your problem." A remarkable simple and extremely powerful documentary. I did not expect not expect to be moved to tears.
Trailer: (unavailable)
THIS IS NOT A MOVIE (Canada/Germany 2019) ****
Directed by Yung Chang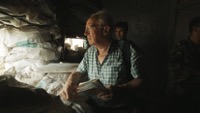 This doc for on foreign reporter Robert Fisk is designed to arouse emotions. It begins with the reason or reasons Fisk decides to become a reporter. This Chang (UP THE YANG-TSE) does by including a clip of Alfred Hitchcock's suspense thriller FOREIGN CORRESPONDENT. The hero inspired Fisk, and another inspiration is described by Fisk as a fireman falling to his knees crying while putting out a fire in Belfast when he saw part of a body by the fire hose Chang evokes the raw emotions of both Fisk at that time transported in time to the present. Chang creates an eye opening vivid account of Fisk at work with his camera following Fisk on his assignments, particularly in Syria in the present. Like a film within a film, this is a director reporting a reporter. Director Chang also instills the truth that reporters have the duty to tell - especially in the times of fake news. In the inspiring words of Fisk himself recorded by Chang: "If you don not go the front lines and see what is happening how can you see what the truth is?" A remarkable and unbelievably inspiring doc!
Trailer: https://www.youtube.com/watch?v=ftjkRxikuO4
THREE SUMMERS (TRES VEROES) (Brazil/France 2019) ***
Directed by Sandra Kogut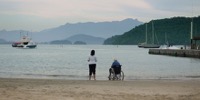 Co-written and directed by veteran Sandra Kogut (CAMPO GARNDE), the film is set during the times of Brazilian scandals when politicians and the wealthy were arrested for crimes like money laundering and theft. But Kogut is not interested in these crooks but in what happened to the people caught in their web - like their employees. The protagonist chosen is the caretaker for luxury condominiums (Regina Casé) owned by a wealthy Rio family when arrests are being made. The caretaker, Madá relies on her resourcefulness and her eye for opportunity to take advantage of whatever comes her way. Unfolding over the course of three consecutive summers — 2015 to 2017 — the film follows Madá as she invests in a roadside snack kiosk while tending to the every need of her condescending employers, becomes bystander in a major money-laundering scandal, and eventually launches a whole new career. The film is aided by the sorted and lively performance of Regina Case who basically makes the movie. Kogut has a keen observation of people and relationships. She could have concentrated on more characters than just the caretaker.
Trailer: (unavailable)
THE TWENTIETH CENTURY (Canada 2019) ***1/2
Directed by Matthew Rankin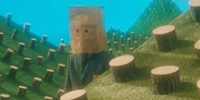 In Mathew Rankin's feature debut THE TWENTIETH CENTURY, he draws his inspiration from the old movies in terms of German impressionism and from more recent fellow Winnipeg filmmaker Guy Maddin's gothic films. The film has a refreshing humour and it a laugh-out loud moment every minute or so, that one does not want the film to end. In short, the film is a bizarre biopic of William Lyon Mackenzie King (David Beirne), which reimagines the former Canadian Prime Minister's early life as a series of abject humiliations, both professional and sexual. Though cartoonish in its looks, beware as there are segments of S&M, violence, sex, humiliation and other assorted nasties that should all be taken with a grain of salt. The film is set in Toronto and likely with too Torontonian references like the Baron of of Mississauga and Ossington Apartments that might be over the heads of audiences not living in Toronto. Still the film is a most original delight.
Trailer: (unavailable)
UNCUT GEMS (USA 2019) ***
Directed by Josh and Benny Safdie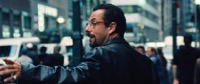 UNCUT GEMS is a crime drama with Adam Sandler in serious dramatic mode displaying a totally frantic and unstable character. Howard (Sandler) is a determined jewel dealer determined to prove himself a champion in his day-to-day life,. He idolizes his client list of famous athletes procured for him by his middleman, Demany (LaKeith Stanfield). Ever scheming with things always going awry, Howard intends to sell a mined chunk of rock full of embedded gems at auction — after it's shipped to him from Ethiopia inside a fish carcass. Josh and Benny Safdie's film is often as annoying as the protagonist who has very few redeeming qualities. The main plot gets distracted. Howard's mistress subplot could very well be cut out from the film with little effect. So can a few other things like his Jewish family gathering and a few other subplots all of which leads to the film's over 2 hour running time. Initially annoying and deserving of good beating-up which Howard gets a couple of times, the audience eventually grows to love this dirtbag by the last reel - which shows how good an actor Adam Sandler can be.
Trailer: (unavailable)
LA VERITE (THE TRUTH) (France/Japan 2019) **
Directed by Hirokazu Kore-eda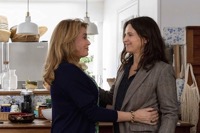 Japanese director Kore-eda's (AFTER LIFE, THE SHOPLIFTERS. LIKE FATHER LIKE SON) first foray into a film shooting France in French with French stars outside his homeland of Japan sees mother and daughter played by Catherine Deneuve and Juliette Binoche. The pair come together after the mum, an actress of many films has written her memoirs in whcih she is the ideal mother. Daughter comes to town with husband played by Ethan Hawke and daughter in tow. Family resentments and the past re-surfaces. The film also comments on art imitating life. The film feels and comes off as total fluff with a few amusing lines, particularly those written for Deneuve. Hawke is not given much to do and it shows. Kore-eda looks totally out of place in this really mediocre work from an artist who can do much. much better.
Trailer: https://www.youtube.com/watch?v=EEVedePfqlY
THE VIGIL (USA 2019) ***
Directed by Keith Thomas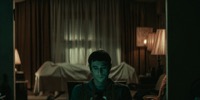 This Jewish horror seems ripe for terrorizing audiences with plenty of opportunities. A shomer is a family member or paid person if the family member is unavailable to sit the night through with a corpse before burial to chant the evil spirits away. The young shomer (Dave Davis) is guilty for letting a young boy under his watch bullied and die. The house where he is shoming is kept by the deceased widow who has Alzheimer's and who expresses cryptic reservations as to the man's ability to carry out the task. The man begins to imagine things or are the things really happening? Director Thomas in his debut feature takes 30 minutes to set up his film before scaring the audience with the usual THE VIGIL is a straight forward scary tale with noises in the dark, shadows in dark space etc. The Orthodox Jewish setting is a welcome one.
Trailer: (unavailable)
WASP NETWORK (France/Belgium/Spain/Brazil 2019) ***
Directed by Olivier Assayas
WASP NETWORK is a multi-level political thriller that tells the story of numerous characters set in the Cuban American cold war. Director Assayas did CARLOS which spanned a 181-minute lengthy running time. WASP NETWORK has more stories to tell and it seems really rushed in Assayas' storytelling in this 2-hour film. The primary story is set in December 1990. Airline pilot René González (Edgar Ramírez) steals a plane and flees Cuba, which is about to topple into an economic crisis precipitated by the collapse of the Soviet Union. Having abandoned his wife (Oscar winner Penelope Cruz) and daughter, René, now based in Miami, is regarded as a coward and a traitor, though in letters home he explains that he is fighting for a more just and prosperous Cuba as a member of the activist organization Brothers to the Rescue. Another character is fellow exile and pilot Juan Pablo Roque (Wagner Moura). René gradually becomes more aware of the moral compromises the Brothers make to do their work — and the degree to which the CIA is involved in supporting anti-Castro activities. Director Assayas makes the CIA the story's chief villain.
Trailer: https://www.cineuropa.org/en/video/rdID/375491/f/t/
WESTERN STARS (USA 2019) **
Directed by Thom Zimny and Bruce Springsteen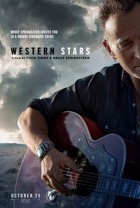 The Boss himself, Bruce Springsteen performs his critically acclaimed latest album and muses on life, rock, and the American dream, in this intimate and personal live-concert film co-directed by himself. Being his first full-length film to carry his name as director, the fact must have affected the Boss getting to his head. Springsteen offers his advice on love, loss, change and other assorted matters prior to each song he performs and there are quite a few of his performances on screen so that it the films become over preachy. Springsteen is no great sage either. No one wants to keep hearing him expel his personal demons. The choice of the Glen Campbell song "Rhinestone Cowboy" he performs is an odd choice to end the movie. The only good thing about the film is watching him perform his live album concert songs with his orchestra.
Trailer: https://www.youtube.com/watch?v=nGqjav-KbDU
WET SEASON (Singapore/Taiwan 201) **
Directed by Anthony Chen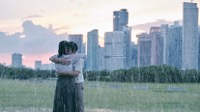 WET SEASON is the follow up of Singaporean writer/director Anthony Chen after his successful ILIO ILO which was also screened at TIFF a few years back. This time around, he takes the forbidden romance between a student and his Chinese language teacher while concentrating on the family problems of the teacher, Mrs. Lim. Mrs.Lim has to take care of her invalid father-in-law while her husband carries out an inter-marital affair. The film is slow paced and one-sided and no one really knows what the film's aim is or what message Chen is trying to convey. One never gets to see the student's family in all these troubles. Chen loves to show the poorer side of Singapore compared to the architectural marvels seen in other films set in Singapore like CRAZY RICH ASIANS. Chen is capable of much better!
Trailer: https://www.youtube.com/watch?v=X-LsF7q4t_k
WHITE LIE (Canada 2019) ***
Directed by Calvin Thomas and Yonah Lewis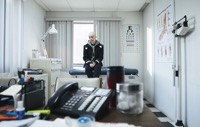 This odd feature centres on Katie (Kacey Rohl), a young woman who has become a literal poster child on her university campus: recently diagnosed with cancer, she's the focal point of an online funding campaign for both herself and other cancer-related causes. The only problem is, it is all built on a lie. Katie isn't sick but gets the money she raised for cancer for herself. When the campus asks for her medical reports, things start spiralling for the worse when she needs money for forged papers. She lies to everyone including her ever-loyal girlfriend. The trouble with this film is the indecision of the directors on whether to have the audience like or dislike the protagonist. Though one might root for her keeping her secret, Katie is quite the nasty person with hardly any scruples. Only her father (Martin Donovan who steals the show) calls her bluff. Just like Katie, WHITE LIE is a difficult film to like especially since it leads nowhere though Rohl is quite convincing in the role.
Trailer: https://www.youtube.com/watch?v=6146a_vM0HU
WORKFORCE (Mano de Obra) (Mexico 2019) ***
Directed by David Zonana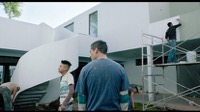 'The plight of the abused and underpaid Mexican worker" is the theme in David Zonana's extremely watchable debut feature. A construction worker , Claudio falls to his death tragically while on the job, prompting his brother, Francisco (the film's protagonist) and widow to seek justice on their own terms. Director is himself born in Mexico City where the story is set. Their grief shifts to fury when medical tests allegedly indicate there was alcohol in Claudio's system. Claudio never drank. However, by claiming he was intoxicated on the job, the house's owner evades responsibility and the need to pay Claudio's widow. Francisco watches and grasps for an opportune moment in all this. When the owner suddenly dies, Francisco takes control and moves into the house and brings in other families. Nothing is what it seems as the craftily told tale unfolds. Director Zonana demonstrates both the corrupt business systems in place and the extreme that human beings will go in order to survive with a bang-on surprise ending.
Trailer: https://www.youtube.com/watch?v=pax-3qjc5WI
ZANA (Kosovo, Albania 2019) **
Directed by Antoneta Kastrati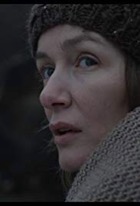 Things never seem to be going well for a Kosovar woman and her husband. After bearing a first child that is accidentally killed by soldiers in the war, she is infertile, unable to bear another child. The child killed is called ZANA which is the film's title. Haunted by her long-suppressed past and pressured by family to seek treatment from mystical healers for her infertility, she struggles to reconcile the expectations of motherhood with a legacy of wartime brutality while slowly succumbing to madness. Director Kastrati spends a lot of screen time on the woman's demise and suffering. No matter what she does, she begets the wrath of all around her - from her husband, mother-in-law, own mother and father and even her witch doctor. Kastrati cannot decide whether to go for a happy or sad ending as evident near the close of the film thus leaving her film without purpose (except the message of suffer, suffer, suffer!) despite the feminine trials.
Trailer: https://vimeo.com/354587606
ZOMBI CHILD (France 2019) ***
Directed by Bertrand Bonello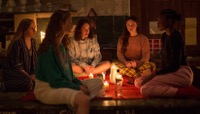 Accomplished film shot and set in Haiti based on local voodoo practices and folklore. It is the 1960s Haiti as well as a boarding school in France where a schoolgirl, Fanny (Louise Labeque) dabbles in voodoo to settle her problems. The film begins with what is supposedly based on the real-life story of a Haitian who suddenly collapses on the street and turns into zombie when buried. He is dug up and forced to work in a sugar cane plantation. There is a preachy and lengthy segment at the start regarding colonialism and cultural mis-appropriation. It is a slow burn but director Bonello (born in Nice who also directed SAINT LAURENT) captures the atmosphere and superstition of the locals. A sort of coming-of-age story mixed with a little horror and suspense that occasionally works. A minot hit when the film premiered in Cannes this year.
Trailer: https://www.dailymotion.com/video/x7gnky2