29
Aug
2019
Details

Category: Movie Reviews
Written by Gilbert Seah
Feel good movie BRITTANY RUNS A MARATHON should inspire fans to do lookwise to look and feel better about themselves. THIS CHANGES EVERYTHING the doc proves that females have now made a larger impact in the film industry.
BEST FILMS PLAYING:
Best Comedy:
Booksmart
Best Drama:
Luce

Best Foreign:
Museo (Museum)
Best Action:
Spider-Man: Far from Home
Best Doc:
Aquarela
Best Family:
Story Story
Best Horror:
Midsommar
FILM REVIEWS:
BRITTANY RUNS A MARATHON (USA 2019) ***
Directed by Paul Downs Colaizzo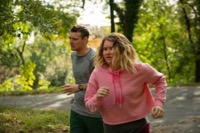 The easy going sounding title captures the easy going spirit of the new inspirational comedy BRITTANY RUNS A MARATHON where he protagonist Brittany does run a marathon.
The film has a cliched plot - a sort of romantic comedy type in which through an overweight is shown that beauty is not alway on the outside and that she can win romance while getting the message across. The plot comes complete with the typical best gay friend. The good thing about it is that director Colazzo still manages to steer his movie out of these cliched traps into something unexpected while still squeezing some surprise while at it. This is what make BRITTANY RUNS A MARATHON stand out and end up so entertaining.
The story concerns Brittany Forgler (Jamie Bell), a hilarious, friendly, hot mess of a New Yorker who always knows how to have a good time,. A 27, her late-night adventures and early-morning walks-of-shame are starting to catch up to her. When she stops by a Yelp-recommended doctor's office in an attempt to score some Adderall (the film contains drug use), she finds herself slapped with a prescription she never wanted. Forced to face reality for the first time in a long time, Brittany laces up her Converse and runs one sweaty block. The next day, she runs two. Soon she runs a mile. Brittany finally has direction--but is she on the right path?
The film would not work if it had not been for its lead actress Jamie Bell who plays Brittany. Besides charmin her audience, she is totally believable in her role. The actress reportedly lost 40 pounds as the film progressed and it shows on screen. She manages to hook up with two extremely hot guys as well, particularly her short-term one that she dumps out of insecurity.
The film also demonstrates the work both physically and emotionally that goes into the preparation of running a marathon. And running well as well as completing the marathon are two different things. Brittany is shown almost to give it up as she endures physical deterioration due to exhaustion.
The film also pokes fun at social mores of the city be it NYC or any other city. When told of the fees of joining a gym, she correctly states that one can run outside for free instead of paying to run inside on a track. She finally joins a gym in the end, though, which is what most city dwellers do after running outside for a time - myself included.
As Brittany's physical appearance changes, so does the emotional. The script shows two emotional outbursts - one good one bad. The bad one has her lash out at an overweight friend at a party to the shock of all those around her. She is totally wrong but the script lets her go off easy. The other has her, deservedly telling off her Asian roommate, for treating her as a convenient fat best friend.
For those unconfident of their body weight, BRITTANY RUNS A MARATHON offers a reality check as well a the necessary dose of inspiration that goes with it. Having a few laughs while watching the film is an additional bonus.
Trailer: https://www.youtube.com/watch?v=Ks_HSj1UqKI
ROAD TO THE LEMON GROVE (Italy/Canada 2018) **
Directed by Dale Hildebrand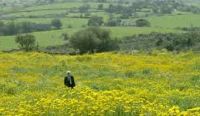 The ad for the film goes "When life dishes you lemons…" The film's lead character is sure dished out a whole lot of lemons.
Guido (Nick Mancuso), a lecturer at the University in Hamilton, Ontario, Canada is given one mission by his recent deceased father, who keeps appearing as a ghost speaking in broken English with an Italian accent. Guido is to spread his ashes in the lemon groves of Sicily, while reunite two feuding families. Hopefully while doing the mission, he will also discover the heart and soul of who he really is and maybe win the heart of a beautiful Sicilian (Rosella Brescia).
If all this sounds like quite serious stuff, it isn't as director Hildebrand is more interested in cheap clownish Italian humour. Mancuso portrays Guido as quite the clown and even the ghost of the father is quite the goof. Lots of manic situations and Italian gestures. A message here is to preserve old languages which is what the professor teaches to his sleepy and uninterested room of students.
Hildebrand does manage to get some good solid laughs from his comedic set-ups. Any messages on preservation of language or doing good are lost in Hildebrand's fondness for clownish humour.
Trailer: https://www.youtube.com/watch?v=wHIp_1mZNJw
THIS CHANGES EVERYTHING (USA 2019) ***
Directed by Tom Donahue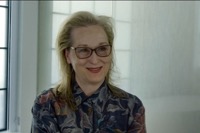 Nobody likes a complainer nag on and on on an issue - the person being a man or a woman. The same can be said about the ilm THIS CHANGES EVERYTHING that goes on and on at how women are mis-represented and how they have been ignored, less abused, with the film industry targeted.
But what is most strikingly visible is the fact that this doc that complains about the minority of women in the directing field has enlisted a male to direct what basically is a woman's film. The fact goes against not only what the film stands for but against total logic.
The doc neglects to consider other fields with women in the employ to get a better perspective of the situation of women in industry. The doc also fails to note the advances of the progress that has been made. It does mention that Kathryn Bigelow is finally the first female to win the director's Academy Award for THE HURT LOCKER in over a century but instead of losing at it as progress, bitches about it The doc could do very well to tout the fact that women also excel in certain areas and that theses days the ratio of female themed or made film to their male counterparts has steadily been increasing. A good example of similar themed female vs. males films are BOOKSMART and GOOD BOYS. BOOKSMART about two female high school girls was funnier, raunchier with superior comedic set-pieces and cinematography than the male teen Seth Rogen collaboration GOOD BOYS.
One wonders what the purpose of the doc is. The under-representation of women in the film industry is already a known fact, but whatever seems to be done appears insufficient. Aside of the fact that the director of this doc is male, THIS CHANGES EVERYTHING would be considered a good film if it does a few things. Firstly, it must convince the audience that the under-representation of women in the film industry exists and is a danger if not corrected. The doc must also anger audiences to act towards the change.
The 'This' in the film title is accomplished by actress Geena Davis (THE ACCIDENTAL TOURIST, THELMA AND LOUISE). She founded the Geena Davis Institute and commissioned a two-year study, he first of tis kind on the subject. Davis used to address the issue on film meetings, when told that the problem is known and something has already been done about it. The important study shows otherwise. "Females are not properly represented in kids' films" was one of the findings. An example is Disney's FINDING NEMO when all the fish voices were done by men. And in her won words which is 100% true in all case of prejudice, If the bias is unconscious, it is therefore present and the most harmful.
THIS CHANGES EVERYTHING ends up an insightful look at the injustice done to women in the film industry particularly by the major film studios, with Disney and Paramount Pictures singled out. Yes, there has been progress (take for example last week's new film releases: Out of 6, one of which is neutral - a doc on the environment, three were female based) but still much work needs to be done.
Trailer: https://www.youtube.com/watch?time_continue=3&v=dPGwJmSMoPs