31
Oct
2019
Details

Category: Movie Reviews
Written by Gilbert Seah
It looks like the time of the year when the best films are being released. Even the action flick opening this week - TERMINATOR DARK FATE is top notch. MOTHERLESS BROOKLYN and SYNONYMES are also two excellent films making their debut.
FILM REVIEWS:
ANTHEM OF A TEENAGE PROPHET (USA 2018) ***1/2
Directed by Robin Hays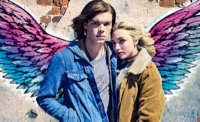 The film (based on the novel of the same name) opens with its setting in a small fictitious American town of Stokum (with fake car license plates to go with it) where apparently lives suck. The film is actually Canadian passing off as an indie American film. Lives probably suck more for a teenager where success in life looks dim and worse of all, if the teenager does nothing to improve him or herself but smoke pot, skateboard, play video games and do lousy at sports. These are typical teenage losers who have as much to blame themselves as society. So who is this teenage prophet, where does he come from and what can he do to improve the situation?
Anthem tells the story of Luke (Cameron Monaghan) a teenager who foresees the death of his new best friend Stan (Alex MacNicoll), the most popular and buffed guy in school. When this premonition becomes reality, Luke must deal with the trials and tribulations of being dubbed "The Prophet of Death" and being titled a freak by the entire town. The town really begins to suck for Luke now. It doesn't help that he's fallen in love with Faith (Peyton List) who just happens to be Stan's girl or that he's on the outs with his childhood best friend Fang (Grayson Gabriel) or that the premonitions just keep coming.
The film takes a bit of time to get it footing. A little patience is required. The first 15 minutes or so shows here annoying small town teenagers just slacking around, annoying the adults and the audience included. It is only when it is realized that Luke has these fainting spells that allows him to see who is abut to die next that the film becomes more interesting. In fact, this is a clever and original premise.
Monaghan looks and acts like Kevin of the hit British skit of Kevin and Perry, but a more serious version. But he is a good actor and presence to be reckoned with. Juliette Lewis absolutely steals the show as Luke's super cool mother who thinks the world of her supposedly loser son.
Messages on life are dished out as funny as they arrive. Luke is given solid advice by a midget truck driver. "I spend my entire life diving this truck looking out this window driving along these lanes. I cannot swerve like a madman when a deer or tree falls into my lane. Or I will be certifiable. One cannot control was comes into our lane. You can't! You hear me?"
The film's subplot of Luke's weird acting gay best friend, Fang (Grayson Gabriel) shows Luke's worth and the strength of their friendship which anchors the film. Brilliantly, this subplot also proves the truck driver's message wrong.
The film won accolades at the Vancouver International Film Festival. An interesting enough film that just reaches its potential, ANTHEM OF A TEENAGE PROPHET has sufficient nuance and innovation to keep audience interest piqued.
ANTHEM is an earnest film on teen's angst and survival in a world that seems both strange and cruel. It is funny, occasionally brilliant, observant and entertaining.
Trailer: https://www.youtube.com/watch?v=ubt6XSZ_jmg
THE CAVE (Denmark/Syria/Germany/USA/Qatar 2019) ***
Directed by Feras Fayyad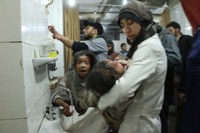 Director Feras Faryyad returns to his besieged Syria after his Oscar nominated Best Documentary LAST YEAR IN ALEPPO. Fayyad's disturbing new doc THE CAVE went on to win the People's Choice Documentary at the recent Toronto International Film Festival.
THE CAVE refers to the subterranean hospital where a doctor, 30-year old Dr. Amani and her female team fight to save lives while fending off systematic sexism.
The film shot between late 2016 and Math 2018 is set in eastern Al Ghouta, on the outskirts of Damascus, Syria. When the film opens, the audience hears bombings, which are regularly carried out by the Syrian Regime and the Russians at the Syrian citizens. Around 400,000 are trapped in the area with no way out, as informed by the voiceover that turns out to be the voice of Dr. Amani. She emphasizes that everyone is searching for different ways to survive.
Dr. Amani Ballour runs the hospital, tending to the wounded and malnourished. It is heart-wrenching to watch her comfort a boy who thinks he's dying or a baby who's choking on rubble. But though she and her colleagues work as equals alongside their male counterparts,
the patriarchal culture still exists. One man comes in for medicine and then tells Dr. Ballour that "women should stay at home, not work." Of course, director Fayyad sets the record straight behaving him being told off.
The film's little humour occurs in the birthday scene - Amani's surprise birthday party where they consume salad instead of pizza and popcorn instead of candy.
The film, in all its earnest intentions accomplishes its aim at wrenching out concern and sympathy from the audience. At times director Fayyad step up the angst by showing disturbing scenes of injured children after bombings. But one wishes that there is clearer direction in his film. There seems to be lots of scenes of the wounded but not beginning or conclusion or climax. One wishes that he has explained the origins of the bombings instead of just placing the audience in the midst of the chaos and just saying that the Russians and Syrian Regime are responsible.
The film's most poignant moments occur during the end credits. Here the names of 4 of the staff are mentioned, who died during filming. It is a sad state of affairs and a sad story and one that need to be told.
It is worthy to note the difficulties encountered in the filming of THE CAVE. Feras Fayyad was not allowed into the area. Thus, he directed the film, remotely, relying on three gifted Damascus-born cinematographers who give the film a visual style. The script is by Alisar Hasan and Fayyad. Fayyad was drawn to the female-centric story because of his own
background (mother, seven sisters and four aunts) and his 15 months in prison (for making a film) where women and children were tortured. Shot in Arabic and English.

Trailer: (no trailer available)
MOTHERLESS BROOKLYN (USA 2019) ***1/2
Directed by Edward Norton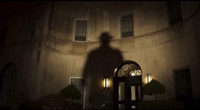 Acclaimed actor Edward Norton returns to the director's chair (this is his second directorial effort) with his passionate MOTHERLESS BROOKLYN based on the book which he read way back when, when he was starring in AMERICAN HISTORY X. It was his long time goal to bring it to the screen and this 140 minute effort often displays his passion in the making of it. Though by no means flawless, the 140-minute long haul moves pretty fast, thanks to the strength of the film's source, the multiple award winning 1999 novel by Jonathan Lethem of the same name.
Norton who also penned the script made several changes to the book. As he thought the film's theme lent to more of a noir setting, he moved the 1999 modern setting to a 1959 one, move obviously requiring greater effort in filmmaking, because of not only period atmosphere, pros and sets. but in dialogue as well. The cinematography by Mike Leigh's favourite, Oscar nominated Dick Pope is to be commended. His best scene is the one where the water on the sidewalk reflects a beautiful picture similar to the one where the refection of water reflects a plane flying overhead in Alfonso Cuaron's ROMA.
The film follows a private investigator with Tourette's syndrome, Lionel Essrog nicknamed MOTHERLESS BROOKLYN (played by Norton himself) who must solve the murder of his mentor. Lionel Essrog, has Tourette's, a disorder marked by involuntary tics. Essrog works for Frank Minna (Bruce Willis), a small-time neighbourhood owner of a "seedy and makeshift" detective agency, who is shot (stabbed to death in the novel) to death. Together, Essrog and three other characters—Tony, Danny, and Gilbert— solve the case. The reason for the deduction is that Frank looked after these 4 in the orphanage when they were kids.
It is best to know about the Tourette's (tics) syndrome as the protagonist has the affliction and director/actor Norton makes sure his audience does not forget it. It is a nerve disorder with onset in childhood, characterized by multiple motor tics and at least one vocal (phonic) tic. These tics characteristically wax and wane, can be suppressed temporarily, and are typically preceded by an unwanted urge or sensation in the affected muscles. Some common tics are eye blinking, coughing, throat clearing, sniffing, and facial movements. Tourette's does not adversely affect intelligence or life expectancy. In the film, Lionel is supposed to have heightened memory capabilities because of the syndrome. Another fact is that adults suffering from this syndrome is a rarity, as they go away with adolescence.
The draw of he story is both the solving of the murder and the subplot involving the corruption of power. Norton introduces the new character of Moses Randolph (Alec Baldwin) a city planner who is so obsessed with port ta he would do anything to gain it. Baldwin has a field day with this role, that includes a long speech of what power is, and what it can do for people and how he craves and has it. No one can stop me…. he boasts. All this brings the more reason for Lionel to take the man down.
Because of the setting, the film looks and borrows from Roman Polanski's CHINATOWN though understandably never reaching the heights of that classic. But MOTHERLESS BROOKLYN is a totally enjoyable watch, with Norton giving full respect to his source material while never downplaying the syndrome for cheap laughs, but offering his audience intelligent look at the rare disease.
Trailer: https://www.youtube.com/watch?v=Fru8IkuDp_k
SYNONYMES (SYNONYMS) (France/Israel 2019) ****
Directed by Nadav Lapid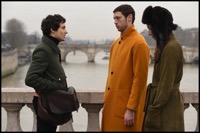 SYNONYMS is director Nadav Lapid's new film after THE KINDERGARTEN TEACHER which to me was mediocre but there are segments in SYNONYMES, supposedly based on the director's own experiences that blew me away. I describe two in the following paragraphs that absolutely blew me away.
The film follows young Israeli ex-soldier Yoav (played by newcomer Tom Mercier, in an incredible performance), who moves to Paris hoping to escape his national identity. This where the film opens. After his first night, Yoav wakes up naked in an empty apartment with all of his belongings gone, and is soon taken in by a neighbouring, young, wealthy couple. Armed with a pocket-sized French dictionary, Yoav refuses to speak his native Hebrew as he desperately tries to immerse himself in French society. Living on only a few francs a day, he bounces from job to job on a wildly erratic journey, attempting to assimilate into a seemingly impenetrable culture.
SYNONYMS plays occasionally like a French version of Martin Scorsese's TAXI DRIVER. Yoav's character is incredibly vague and the film hints of his possible outbursts just as they occurred in the Robert De Niro taxi driver character.
The strength of Lapid's film lies in its unpredictability, in Yoav's character in particular. Does Yoav's character end up violent and fucked up as in TAXI DRIVER? Or is he something else. In one of the film's best moments set in a bar, Yoav witnesses Jewish abuse at a stranger but says nothing. He then relates the story of his hero Hector of Troy and his battle against Achilles when Hector ran around nine days before facing Achilles. Then you are a coward, retorts his friend.
The film's other best scene is the seductive sexual scene between Yoav and Emile. Director Lapid also blurs Yoav's sexual preferences. Yoav is already shown at the film's start to be an incredibly sexy ex-soldier as depicted in full frontal nude scenes in the empty apartment where he douches. They almost indulge in an erotic embrace while listening to classical music. The beauty of it all is that the music is inaudible to the audience as the scene has Yoav and Emile wearing headphones. But they moan in ecstasy for hearing the beautiful classics music which sounds also like two men having a sexual encounter. Before anything can really happen. Caroline calls out to Emile.
Director Lapid realizes the power of musical numbers in film. This he demonstrates in two of the film's energetic moments. One is the rendering of the song by two women of "Hallelujah" during military funeral and the other, a hilarious segment (great camera work and editing by the director's mother here) where Yoav steals food in a club amidst beautiful ladies dancing to "Pump Up the Jam".
SYNONYMS is one of the most spirited films of the year - never mind the theme or message, and a great pleasure to watch!
Trailer: https://cineuropa.org/fr/video/369704/rdid/365712/#cm (en franca is sans sous-titres anglaises)
TERMINATOR DARK FATE (USA 2019) ****
Directed by Tim Miller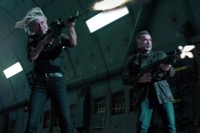 A few things are best known before watching the new TERMINATOR film or reading its review. So, here are a few facts (source: Wikipedia) to get the logistics out of the way. TERMINATOR DARK FATE is a 2019 American science fiction action film directed by the director of DEADPOOL Tim Miller making his second feature, with a screenplay by David S. Goyer, Justin Rhodes and Billy Ray from a story by James Cameron, Charles Eglee, Josh Friedman, Goyer and Rhodes. Cameron and David Ellison are the film's producers. It is the sixth installment in the Terminator franchise and the direct sequel to THE TERMINATOR (1984) and TERMINATOR 2: JUDGEMENT DAY (1991), while the other films occur in alternate timelines.
DARK FATE has the benefit of franchise creator Cameron involved. The film stars Linda Hamilton and Arnold Schwarzenegger returning in their roles of Sarah Connor and the T-800 "Terminator", respectively, reuniting after 28 years. The film also stars newcomers Mackenzie Davis, Natalia Reyes, Gabriel Luna and Diego Boneta portraying new characters.
The plot involves a Terminator, the Rev-9 (Luna), travelling back in time to kill a young woman, Dani Ramos (Reyes), whose fate is connected to Sarah Connor and her son John's legacies, which made Dani a target. The Human Resistance sends an enhanced soldier, Grace (Davis), whose existence is also depending on Dani's survivals, back to protect her. Grace and Dani's only hope for survival against the Rev-9 depends on them joining forces with Sarah and a T-800 Terminator.
It is best to remember that DARK FATE is a terminator action flick and should be treated as one and not as a serious drama with an all important life altering message. The message "we make our own fate" thrown into in this movie is as corny as any silly one-liners can be and should be taken at face value. The story's time travelling paradox is also played to its fullest. The setting of a border with scenes of illegal Mexicans being held at an overcrowded detention centre with together with trains carrying hordes of illegal immigrants should also be taken with a grain of salt. Whether making a statement or not, all this is cheesiness at its best.
It is good to have Schwarzenegger and Hamilton back, both garnishing cheers at their first appearances (in the film) from the audience at the prom screening I attended. The other players including Mackenzie Davis and Gabriel Luna as the new terminator provide excellent support.
All the action set-pieces are solidly executed, especially the fight and chase segments that will have many at the edge of their seats. The humour is also dead funny, the funniest delivered by straight faced Schwarzenegger, The most hilarious segment is the meeting of Schwarzenegger as Carl who serves his visitors Coronas in a bottle complete with a slice of lime.
Work in other departments are also top notch. The cinematography is also crisp and clear, evident from the very first scene where the waves of the sea reveal pebbles followed by the skulls of human skeletons. The special effects are also magnificent from the transformation of human to terminator and vice versa to the little leaves blowing in the wind when the jeep drives away in the film's closing sequence.
Director Miller is disciplined enough not to make DARK FATE look like a DEADPOOL movie. DARK FATE acknowledges the success and keeps to the feel and atmosphere of the first two original TERMINATOR films. Fans will not be disappointed, as evident by the loud applause given at the end of the promo screening I attended in IMAX. And see the film in IMAX!
Trailer: https://www.youtube.com/watch?v=oxy8udgWRmo