03
Jul
2020
Details

Category: Movie Reviews
Written by Gilbert Seah
FILM REVIEWS:
ENTER THE FAT DRAGON (Hong Kong 2020) ***1/2
Directed by Kenji Tanigaki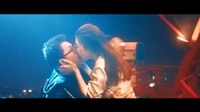 The ENTER THE FAT DRAGON title comes from the Bruce Lee 1972 movie ENTER THE DRAGON directed by Robert Clouse, a so-so martial-arts flick that broke box-office records everywhere, especially in Asia. That film also sprouted another ENTER THE FAT DRAGON movie starring Sammo Hung, another martial-arts actor like Donnie Yen, the action star of this new 2020 version. Hung was supposed to be in a supporting role in this version, but things worked out otherwise.
As the title implies, ENTER THE FAT DRAGON is a martial-arts action comedy. The story set in modern times, follows Fallon Chu (Donnie Yen from STAR WARS: ROGUE ONE and IP MAN 4), a Hong Kong Police Special Task Force agent. An agile fighter with a high crime detection rate, he's not really considered a role-model in the eye of both the police force as well as the public. His sheer determination and commitment leads him to a lot of trouble with destruction of property in the course of duty. He is also nicknamed by the newspapers (the Banana Daily) as the 'jackass of the century'. He is finally removed from his action post and forced to look after logistics in the Evidence Department. Yes, he grows fat eating all the time with his new desk job. Unfortunately, things are not going well in his private life as he has to deal with problems with his fiancee, an actress Chloe Song (Teresa Mo) while planning their wedding. He gets assigned to a case of escorting a well known criminal to Japan which he accepts on the promise that he will be re-instated in his action role if nothing goes wrong. In three month's time his endless intemperance turns him into a 250-pound fat dragon fighter. This marks the first third of the film.
The film addresses the differences in culture between the Chinese (Hong Kong) and the Japanese. Of course, the Japanese are the bad guys. Director Tanigaki makes fun of how boisterous the Chinese are compared to the quiet Japanese in an elaborate hilarious office segment. The film contains surprise characters like the Kung-Fu kid on the bicycle and his funny Chinese aunt who owns a Chinese restaurant in Japan.
The acrobats are magnificent in the fight scenes. Fallon is seen clambering up buildings and sliding down lamp posts. The car chase segment with Fallon fighting the bad guys on the road with the injured driver is also imaginative and hilarious. Tanigaki can also find humour on the face of a corpse dished out of Tokyo Bay.
ENTER THE FAT DRAGON delivers what is expected - largely very silly fun, which is worth quite the bag of laughs, no complaints here. One can tell that a film is so entertaining that one does not want it to end. Lots of laugh-out loud parts. The film is reminiscent of the best of similar films by Tsui Hark and Sammo Hung. Yes, go see it during lockdown and self-isolation. The film, released be Well Go USA Entertainment is available on digital and VOD July 14, 2020. Pre-order is also available now.
Trailer: https://www.imdb.com/video/vi3311189785?playlistId=tt7335600&ref_=tt_pr_ov_vi
FROM THE VINE (Italy/Canada 2019) **
Directed by Sean Cisterna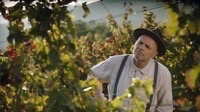 FROM THE VINE won the IC Savings Award at last year's Italian Contemporary Film Festival for Best Film that best contributes to social and cultural elements between Italy and Canada. I do not know of any other Italian/Canadian co-production, so I am sure UNDER THE VINE faced little to no competition. (IC Savings provided the Insurance for the film - wondering if there is any conflict of interest here.)
The film, which blends comedy and pathos, follows a downtrodden man, Marco Gentile (Joe Pantiliano from THE SOPRANOS) experiencing an ethical crisis. After losing his CEO job because of being ethical, he travels back to his hometown in rural Italy, much to the chagrin of his wife and daughter to recalibrate his moral compass. There he finds new purpose in reviving his grandfather's old vineyard, offering the small town of Acerenza a sustainable future, and reconnecting with his estranged family in the process.
The film spends quite a bit of its starting time on this man, a CEO at the time losing his job in Toronto. The film could have done away with all the detailed history of his landing in Toronto and then losing his job and moving back to Italy. Director Cisterno has included scenes with the CEO giving a speech to the shareholders, one making dinner for his wife, Marina (Wendy Crewson, AIR FORCE ONE) not that it would have affected much of the tone of the story. These scenes are not that funny either, seemingly thus serving no purpose.
Actor Pantiliano does not come across in this film as a particularly funny character. And sure, the film could have benefited if he or the film were much funnier. But director Cisterna is only interested in gearing his movie into feel-good mode. The result is, though based on a novel, many segments that ends up too corny and sappy. Marco talks to the vines in order to get a good harvest of grapes. The religious relics like the Virgin Mary turns and smiles to her believers. The wife and daughter, who show up in Italy are too accommodating to what essentially is a reckless husband who is selfish to have given up on his entire family life in Toronto in order to pursue the wine business at a snap of a finger. The making of wine by Marco and his workers by just 'googling' the process is ridiculous and also not that funny as a joke. The repeated flashbacks of Marco's late grandfather showing up offering Marco advice are tedious. Some humour works - like the scene where Marco and estranged wife suddenly show up all purple after treading grapes to make wine. "Yes, they made love in the wine."
As manipulative as feel-good movies go, FROM THE VINE ends up cliched, boring and detached from the audience. The audience knows where all the events are going to lead within the first 10 minutes.
Cross cultural film relating Canada and Italy? There are elements of life in Canada and Italy but most of the values are conflicting in a film that eventually turns sour.
FROM THE VINE will be released in Canada on digital and on demand on July 10th.
Trailer: https://www.youtube.com/watch?v=M8zolWjciHI&feature=youtu.be
MUCHO MUCHO AMOR: THE LEGEND OF WALTER MERCADO (USA 2020) **
Directed by Cristina Costantini and Kareem Tabsch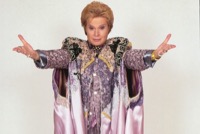 Who is this Walter Mercado and who would want to watch a documentary of this Puerto Rican astrologer? Apparently more than 120 million Latinos who watched Walter Mercado every day for 30 years before the flamboyant cross-rising astrology disappeared from the face of the earth. People have hypothesized his disappearance. "He has died two times." "Maybe he is an extra-terrestrial living elsewhere." In the documentary, MUCHO MUCHO AMOR: THE LEGEND OF WALTR MERCADO, the man himself says: "I want to tell you my story."
The film unfolds in chapters with titles like "the Cloaked Man" and "the Hermit" followed by pictures of tarot cards depicting similar figures. The chapters dishes out different periods of Walter's life.
Once the world's most famous astrologer, Walter Mercado seeks to resurrect a forgotten legacy. The film begins with Walter's birth into a poor family and raised in the sugar cane fields of 1930's Puerto Rico. Walter grew up to become a gender non-conforming, cape-wearing psychic whose televised horoscopes reached 120 million Latinos viewers a day for 30 years.
What influenced him to become this astrologer that everyone seeks advice from. It is an interesting story as intriguing as the man himself. As a boy, his neighbour saw him holding a bird that almost drowned in a jar of water. Walter held the bird in his hand (shown in colourful animation), blew into it and before you know it, the bird flew into the sky. After that, word got around of Walter of the Miracles and villagers came to see him. The film then shifts to 1950's San Juan where Walter's astrology career began.
His best friend and partner Willie Acosta is also interviewed. Apparently, the two shared very small secret they had. Others interviewed include his former manager and his radio producer Tony Hernandez. Celebrities on show include Bill Clinton and Howard Stein.
Directors Cristina Costantini and Kareem Tabsch are quick to embrace the connection between Walter and the LGBT community. One interviewee talks about how Walter gave him, as a young boy hope as the Latinos were very homophobic even now and especially in the 70's.
Every celebrity or in fact everyone has a downfall in life. His was his love for a younger man named Bill Bakula who was his angel. Walter trustingly signed everything including the rights to his name to Bakula. When things turned sour, Walter was prevented from performing in public. A huge court fight ensued which took a large toll on Water, with mentally and physically. Walter was severely ill but thankfully recovered, while retaining back the use of his name. This part makes the film's most interesting part. One cannot blame Walter from being so trusting but also one could blame him for bing so stupid. And this was an astrologer who can guide others?
I do not believe in astrology. I bet Walter Mercado made a lot of it up as it goes. Watching 90 minutes of an egomaniac wearing outlandish cloaks blessing people hardly makes a worthwhile film. This doc will likely appeal mainly to Walter Mercado followers.
Though an American production, the film is shot in both English and Spanish. MUCHO MUCHO AMOR opens this week in Netflix and can is still currently running on it.
Trailer: https://www.imdb.com/video/vi320454169?playlistId=tt11378264&ref_=tt_pr_ov_vi
WHITE RIOT (UK 2019) ***1/2
Directed by Rubica Shah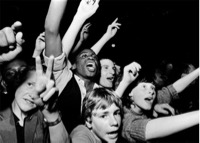 WHITE RIOT, the musical documentary on Rock Against Racism (RAR), a movement formed in 1976 is especially relevant today for reasons already clear after the massive protest marches going on in the United States. The incredibly powerful doc has already won numerous awards at various intonation film festivals including Berlin, Krakow and London Film Festivals. Director Shah first made a short doc in 2017 entitled WHITE RIOT: LONDON. This 2019 version is her full length feature film.
Racism and ignorance comes clearly hand-in-hand. For racism and homosexuality for example, those prejudiced clearly hardly know any one or are close friend with anyone who is black or gay. Ignorance breeds prejudice.
Rubica Shah's powerful and energizing film charts a vital London protest movement. Rock Against Racism (RAR) that was formed in 1976, prompted by 'music's biggest colonialist' Eric Clapton and his support of racist MP Enoch Powell. Powell could have won more votes if he had included non-White people in his campaign. But he chose to be stupid and has gone down in history as a despicable, ignorant and low-life politician.
WHITE RIOT (2019) blends fresh interviews with archive footage to recreate a hostile environment of anti-immigrant hysteria and National Front marches. As neo-Nazis recruited the nation's youth, RAR's multicultural punk and reggae gigs provided rallying points for resistance. As founder Red Saunders explains: 'We peeled away the Union Jack to reveal the swastika'. The campaign grew from Hoxton fanzine roots to 1978's huge antifascist carnival in Victoria Park, featuring X-Ray Spex, Steel Pulse and of course The Clash, whose rock star charisma and gale-force conviction took RAR's message to the masses. Force conviction took RAR's message to the masses.
The film also exposes the bigots in the music industry, among them Eric Clapton and Rod Stewart who had recently moved to Los Angeles from the U.K.
The film aims to stamp out the ugly demons who propagate hate and racism. The hero in all this is a bearded Red Saunders, who has quite a lot to say and given his say by director Shah in the documentary.
The National Front played on hatred and disturbingly recruited the young, often outside schools. Meanwhile, the punks and rock groups combined black and white bands to play together.
The doc is also accompanied by great music throughout. The film is inspirational when audiences see with and black bands THE CLASH and STEEL PULSE demonstrating outside the offices of the National Front. Even more moving are the young public captured on camera claiming rights for everyone, black or white.
Distributor, 'Films We Like' is excited to present the music documentary WHITE RIOT, available across Canada on Thursday July 9th, 2020. The doc is a moment in time when music changed the world. The film will be available to screen online as a Virtual Cinema Ticket through participating theatres. Proceeds from the purchase will help support participating independent Canadian cinemas by helping to sustain programming and support re-opening effort.
See it! You will love it! You will feel good about it!
Trailer: https://vimeo.com/429635938
WIDOW OF SILENCE (India 2018) ****
Directed by Praveen Morchhale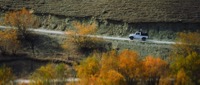 The titles at the beginning of WIDOW OF SILENCE state that the film is based on many true stories of half-widows from conflict ridden Kashmir. Half-widows are women whose husbands have disappeared and their death is not confirmed in Kashmir. The protagonist in the film is half-widow, Aasia who seeks to get her seven-years missing husband's death certificate issued. A bureaucratic nightmare threatens her family's future and her own existence as she has to deal with a corrupt bureaucrat.
A bit on the background of Kashmir, the film's setting should be known to appreciate the film better. Kashmir is situated in the northernmost part of the Indian subcontinent and an area of conflict - being ruled by India, Pakistan and China where regions like Buddhism, Hinduism and Islam exists. Terrorists attacks are frequent, as is heard on the radio of a taxi-truck. Director Morchhale uses segments wth the taxi to educate the audience with the film's setting and political environment. A passenger the driver picks up refuses to sit among the men, as this is stated in Islam. She is visiting her son's grave, the son who would have been 40-years old if not killed in a local war. She says she is half in the coffin. The landscape is barren (the mountains seen in the background are all grey with no greenery on it) with few trees reflecting the sad state of nature and grim atmosphere of Kashmir.
Aasia (Shilpi Marwaha) has to tend to her 11-year old daughter and ill mother-in-law in a crisis where money is short. Her daughter is a teen, and a teen, no matter whether in Kashmir or in the west, is one that argues with her parents, in this case, her mother, when she is caught fighting in school when she is made fun of, for not having a father.
Director Morchhale (BAREFOOT TO GOA and WALKING WITH THE WIND) effectively portrays the pain, struggle, suffering, resilience and the indomitable spirit of Kashmiri half-widows and their children.. As is observed, it is the innocent - the women and children are the most affected. Worst are the people like the Government bureaucrat who take advantage of the Aasia's mishap.
Female oppression is also rampant. When husbands disappear, men will make their move. "You are not allowed your own thoughts…", advises a woman friend, another half-widow like Aasia. The bureaucrat (Vijay C.) also makes his move on Aasia who reciprocates with a nice tight slap across his face. Women face a lot of harassment, sexual exploitation and humiliation.
WIDOW OF SILENCE, though set in a corner of the world of Kashmir, so far away is still a relevant story and one that needs be told. The insightful and powerful film has already garnished quite a number of Awards at film festivals around the world. It is a depressing watch during Covid-19 but well worth the watch!
Trailer: https://www.youtube.com/watch?v=6m_hVVduXPU&feature=youtu.be