18
Aug
2020
Details

Category: Movie Reviews
Written by Gilbert Seah
Free special event this Friday August 21- Afrofuturism: Visions of the Future from "The Other" Side.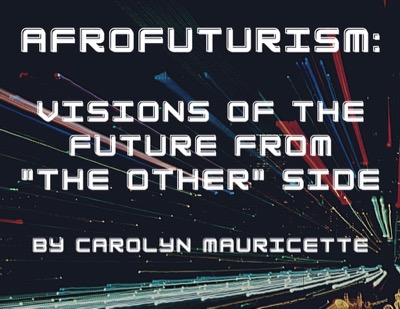 Film writer and programmer Carolyn Mauricette takes us back to the future through the lens of BIPOC representation in science fiction - from the white washed depictions of the past, to the exciting developments pioneered by the Afrofuturism movement, including films like Us, Sorry to Bother You, and Attack the Block.

This is a free public event available worldwide on Zoom.

For more information and to register, visit:
fantasiafestival.com
Historically, when we think about the future and science fiction, the default is usually a 50s version of modern society with flying cars, moving sidewalks, and jet packs, or space travel to faraway galaxies with shiny, new technology. And who do we typically see when this vision pops into our heads? Intelligent white people, enjoying the conveniences of a futuristic society, figuring out the mysteries of the universe, or exploring space to meet or battle extra-terrestrial beings and save the world. But what about the erasure of the rest of humanity, "The Other"? In this lecture, we'll see how the lack of representation of BIPOC people in science fiction changed with Afrofuturism pioneers of music, film, and literature, break down the definitions of Afrofuturism, and see how the movement has influenced today's creators towards making a whitewashed future a thing of the past.