FILM REVIEWS:
THE CLEANSING HOUR (USA 2020) **
Directed by Damien LeVeck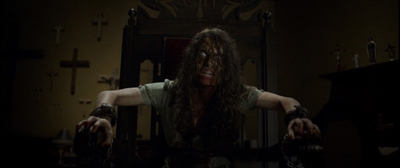 THE CLEANSING HOUR is a exorcism program devised by an egoistic no-gooder , Max (Ryan Guzman) who only looks out for himself. "Another soul liberated by the power of prayer is gold on TV." That is his motto for his program that has attracted thousands of viewers.
Millennial entrepreneurs, Drew (Kyle Gallner) and Max, run this webcast that streams live exorcisms that are, in fact, elaborately staged hoaxes. But they get their comeuppance when their most recent actress becomes mysteriously possessed by a real demon that holds the crew hostage. To make matters worse-- the possessed victim is Drew's fiancée, Lane (Alix Angelis). Actress Angelis must be given credit for doing a prolonged stint as the possessed. Lane's possessed voice comes from Tara Karsian.
In front of a rapidly-growing global audience (though only a few are shown), the demon subjects Max to a series of violent and humiliating challenges meant to punish him for his online charade.
Director Damien LeVeck appears have taken lessons from William Friedkin's THE EXORCIST. The possessed Lane rotates her head, spews obscenities, spits and vomits and does all the things Regan the child did in THE EXORCIST with a bit more to boot. The special effects include a host of creatures, mostly wth claws that can dig deep into the victim's skin for more blood and gore. This possession segment runs a bit too long, and though inventive as LeVeck tries to be, it gets a bit monotonous after a while. Yes, there can be too much of a bad thing.
Another problem is the script co-written by LeVeck and Aron Hortwitz indecisiveness to make Drew or Max the story's main character though Guzman as Max as first billing. So, the film switches focus between the two.
The film contains a few funny segments. The funniest of these is the drag queen in the night trying to find the address of the studio when she is attacked by a demon creature. It almost matches the scene in Brain De Palma's PHANTOM OF THE PARADISE where the queen opera singer Beef gets killed by a toilet plunger while singing in the shower.
The film makes the grand assumption that the podcast is so popular that everyone is watching it from Korea, to London (displayed in bright light at Piccadilly Circus) to Turkey.
Meanwhile, in an effort to save the love of his life, Drew discovers that the demon's sinister motive is not only about revenge, but also to expose the dark secrets he, Max, and Lane have been hiding from one another. Why this is so, cannot be really explained, and it makes little sense as well. With only the show clock remaining, it's a matter of time before either the truth is revealed or the demon forces them to meet their maker.
THE CLEANSING HOUR might entertain the true horror fan, but all the possession silliness will likely be a bore to most others.
THE CLEANSING HOUR is out on Shudder October 8th.
Trailer: https://www.youtube.com/watch?v=mUGfkayica4&feature=youtu.be
THE CURSE OF AUDREY EARNSHAW (Canada 2020) ***1/2
Directed by Thomas Robert Lee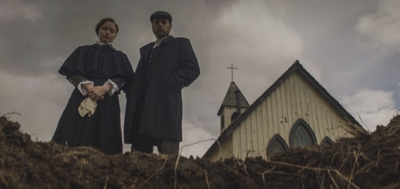 THE BALLAD OF AUDREY EARNSHAW is the new title of the film THE CURSE OF AUDREY EARNSHAW (according to imdb) though the film is still released under its original (old) title, at the time of writing. The film has earned a lot of favourable reviews except for the one posted on the imdb site the last time I logged in. The screener that I watched had CURSE as its title but the closing credits had title BALLAD on its last line.
Audiences love and cheer when a soft and kind protagonist is pushed past his or her limit only to turn extremely violent in order to exact a bloody revenge. Sam Peckinpah's THE STRAW DOGS, John Cassavetes' GLORIA and Brian De Palma's CARRIE had Dustin Hoffman, Gena Rowlands and Sissy Spacek finally take matters into their own hands, much to the pleasure of audiences. THE CURSE OF AUDREY EARNSHAW is more similar to Carrie with Audrey's over-obsessive mother. "What happened to my sweet child?" says Alice's mother in the film at one point after Alice stabs (twice) and kills an intruder to their home, having suffered enough of the religious villagers' torments.
In remote village in North America (the film is shotgun Alberta) in 1973, many Irish families separated from the Church of Ireland have immigrated and settled there. In one such religious settlement, the villagers suffer tremendous hardship with failed crops, diseased farm animals and ill family members. The only one family that appears to prosper and not suffer the other failings is the lone Agatha Earnshaw (CatherineWalker), who the rest of the villagers torment thinking her somehow evil. Agatha has kept secret the existence of her daughter Audrey (Jessica Reynolds) from the rest of the village. When one villager, Bernard Buckley (Don McKellar) accidentally sees her, all hell starts to break lose.
The film unfolds with a long introduction followed by 4 chapters- Incantation, Descent, Fallout and Spring.
There is much to enjoy in this deliciously wicked film that occasionally resembles the best horror films like Roman Polaski's ROSEMARY'S BABY. Robert Eggers' THE WITCH and Ari Aster's MIDSOMMAR. For one, no one can tell who the villain of the movie is? The over religious villagers who torment Alice and her mother? The mother, who is hinted at devil's worship? Or Alice who have come of age and decided that she should be taking matters into her own hands.
Performances are solid including a supporting role from Don McKellar as Bernard who shoots himself in from of the congregation after confronting the pastor.
THE CURSE OF AUDREY EARNSHAW is solid filmmaking. It is beautifully filmed by Nick Thomas with an original story also written by director Lee and expertly performed. The film has meticulous built up suspense that builds to a thrilling climax with a few scenes too horrid to watch (the self abortion scene). The film premiered at the Fantasia International Film Festival and is one of the best horror films I have seen this year.
Trailer: https://www.imdb.com/video/vi1548466201?playlistId=nm4245462&ref_=nm_ov_vi
MAJOR ARCANA (USA 2018) ***
Directed by Josh Melrod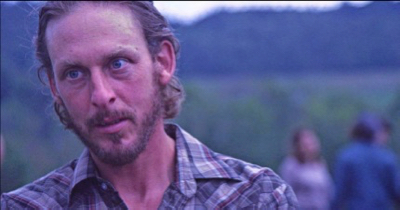 MAJOR ARCANA is quite a depressing movie as its main character is a depressed loser, an ex-addict and drunk trying to make good. Also with the film opening during the Covid-19 pandemic, the depression is heightened. But there are some pluses in the depressing film, so if one is willing to endure some hardship, the film could be quite watchable, if not entertaining.
The loser in the story has a loser name as well. Dink (Ujon Tokarski) is an itinerant carpenter with a reputation for drunkenness and duplicity. After a long absence he returns to Vermont, newly sober, to take possession of his father's estate: a derelict trailer, $15K hidden in a wall vent, and 52 acres of wilderness. He soon crosses paths with Sierra (Tara Summers, "Boston Legal") with whom he shares a complicated past and sets out to prove to her that he's turned his life around. Sierran has a boyfriend but somehow willing to give Dink another go, though the reason not really convincing. Inspired by the beauty of his new land, Dink cuts down a stand of pine trees and sets to the arduous task of building a log cabin by hand. Alone in the woods Dink loses himself in his work, timber by back-breaking timber, and he escapes the persistent reminders of his shoddy existence. This proves that there is more to making a more that writing the script and directing. It also involves in this case, the construction of a log cabin.
Though I know nothing about construction or carpentry, the scenes of Dink building his dream house from scratch is the film's best and most authentic moments. If you cannot come home, build a new one. The log cabin serves as a metaphor of Dink building a new life. It also makes a distinction between MAJOR ARCANA and other films about losers. Here, we see a loser making good with an art that his is good at, that no one can take away from him. One flaw is that the script has all the perks - all too convenient, to enable Dink to succeed. He inherits $15000 cash from his late father; his ex-girlfriend splits up with her new boyfriend; he inherits land to build the log cabin.
As the cabin takes shape, and Dink's mother (Lane Bradbury) hounds him for the inheritance she believes is rightfully hers, Dink finds his sobriety in jeopardy and he must at last choose his fate: darkness or light.
Tokoarski delivers a convincing performance as Dink, a sort of dirty sexy male where winning or losing in life treads a thin line.
As the film is set and made in Vermont, it is not surprising that MAJOR ARCANA has come away with a few Vermont film awards. Below is a list of all the awards won, implying that the film is worth a watch.
Ischia Film Festival (Italian Premiere-Winner, Best Director)
Middlebury New Filmmakers Festival (Winner, Best Vermont Film)
St. Louis International Film FestivalVermont International Film Festival (Winner, Audience Award)
MJOR ARCAN opens in virtual theatres October 9 and on OD platforms November the 6th.
Trailer: https://www.youtube.com/watch?v=bNtZujJGPI4&feature=youtu.be
MY NAME IS PEDRO (USA 2020) ***1/2
Directed by Lillian LaSalle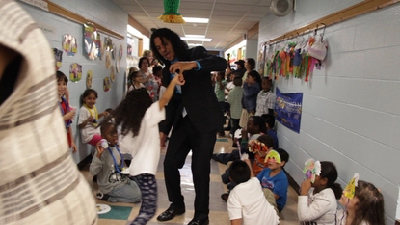 A doc is often as interesting as its subject. The subject in this doc is a little known school assistant superintendent named Pedro. Pedro Santana is not a world famous artist or President or King or an evil Corporation that have ruined millions of lives but a normal human being. But as he says, he likes to encounter and meet people to change some little thing that they can remember him by. Pedro is an endearing person and therefore makes an endearing and watchable subject. His hair says it all. Long curls that make look like a rock star, his hair also infuriates his family, but he likes his hair that way.
Lillian LaSalle's documentary MY NAME IS PEDRO explores what public education meant to South Bronx Latino maverick educator, Pedro Santana, and what he, in turn, meant to public education. The film begins with Santana greeted by many followers in what appears to be a tribute to his work. Taking the microphone, he says that he will tell his story. And this begins the film.
MY NAME IS PEDRO is a profound story of how one person actualizes learning and positive change in children, adults, environments and communities through an 'impact' ripple effect strategy that he has effortlessly perfected. The film is also an essential and timely reminder of the importance of great educators (and of how one person can make a difference) that exist within the infrastructure of our country's public education system. Being an educator myself, (film reviewing is my passion and does not pay the bills), I find the film inspiring with the film often bringing tears to my eyes.
As a child, his grade school teacher tells the camera that Pedro was not the brightest kid in the class. But he was the most hardworking and that was what made him stand out and what make her want to pay special attention to his efforts. This likely influenced Pedro in his dealing with children's education when he grew up - that everyone is special. Director LaSalles is observant enough to also make the point that kids know when adults are interested in them or not.
The film also has special meaning for me. As a child Pedro stuttered and had to practice speaking and practicing his speech constantly. I stuttered as a teen too but I could not pronounce the 's' at age 6, and had to go for special tutoring. I still remember having a lot of trouble trying to pronounce 'Esso'. I could not pronounce 'ch' till after Grade 6, pronouncing ti as 'sh' till a classmate kept on making me practice the correction. Now, I have no trouble in speech and my public speaking is excellent. Pedro is also an excellent speaker when he reached adulthood.
One wishes director LaSalle included more segments of Pedro at work. There are a few obvious enactments. This is here the Pedro's and the doc's magic works.
MY NAME IS PEDRO opens across cities in virtual theatres in the United States this weekend and at Toronto's Hot Docs on the 29th of October.
Trailer: https://vimeo.com/234030127
PERCY (Canada 2019) ***
Directed by Clark Johnson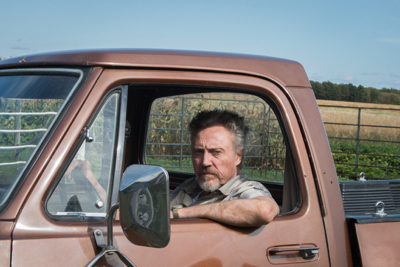 I hate Monsanto. And so do many famers in North America for the company's unethical practices in bullying farmers to purchase their genetically modified seeds (GMO). The company's evil deeds were examined in Marie-MoniqueRobin's 2008 documentary THE WORLD ACCORDING TO MONSANTO that painted an awful picture the company. Monsanto has quite the bad reputation and GMO products are now widely looked down upon in the world today. If the company had been ethical, it might have achieved much more today.
PERCY tells the true story of a Canadian farmer from Saskatchewan, Percy Schmeiser (Christopher Walked), a canola farmer who defends himself against giant Monsanto. For decades, Percy has saved seeds from his strongest plants each year – a practice passed from his father and grandfather. Then in 1998, Monsanto claims that Percy has used its genetically modified seeds without a licence. Unbeknownst to Percy, Monsanto's gene has found its way into his stock. Percy defends his rights in a long-running lawsuit – with Percy's small-town lawyer (Zach Braff) up against Monsanto's multi-million-dollar legal team led by lawyer, Rick Aaron (Martin Donovan).
It is not surprising that no American movie studio or company would touch the material since Monsanto is an American company, listed in the American stock exchange. It is currently facing more litigation charges after failing to disclose the cancer risks due to its weedkiller Roundup. Bayer shareholders vented their anger over its stock price slump last Friday as litigation risks mount from the German drugmaker's $63-billion takeover of seed maker Monsanto. WORLD ACCORDING TO MONSANTO was a UK/France/Canada co-production whilst PECRY is Canadian. If one wonders the reason an American Christopher Walker is starring in this Canadian film, Walken is one of the film's executive producers. Good for him!
But PERCY takes the normal course of a film with the theme taking on a Goliath company. The film starts off with his decision to take on Monsanto with the support of his wife (Roberta Maxwell) and the help of a activist (Christina Ricci) who help him with his funds. So, there is nothing really surprising to the unethical moves Monsanto that has not already been seen or known from Robin's documentary, though PERCY is not without effort put into its production.
The film also takes shooting to Mumbai, India where Percy gives a speech to the Indian farmers, where an alarming number of farmer suicides have taken place resulting from farm failures. It is this part of the film when Percy soon realizes that he's fighting for hundreds of thousands of disenfranchised farmers around the world that marks a difference from the documentary.
For those who had not seen the doc THE WORLD ACCORDING TO MONSANTO and only just heard of GMO produce, PERCY should be an eye-opener. Despite director Johnson's effort to make his film more commercially accessible, he is still to be praised for making PERCY, a daring film.
Trailer: https://www.youtube.com/watch?v=0J-3EyQs1Kc
THE TRIAL OF THE CHICAGO 7 (USA 2020) ****
Directed by Aaron Sorkin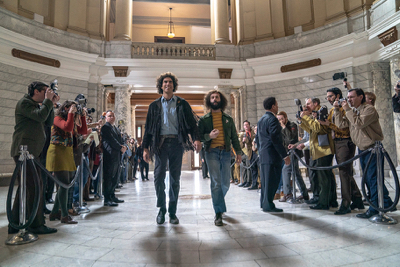 Aaron Sorkin is simultaneously a playwright, scriptwriter and director who has proven himself in all these fields. Winning an Oscar for Best Adapted Screenplay for THE SOCIAL NETWORK, Sorkin has also directed the favourably reviewed MOLLY'S GAME. His scripts include notable films such as CHARLIE WILSON'S WAR and A FEW GOOD MEN where Sorkin has demonstrated that he woRks best with monologues and confrontation dialogues. THE TRIAL OF THE CHICAGO 7 has extended courtroom scenes depicting a total of 6 day trials (though not in order, starting day 3 and ending day 151). Sorkin proves himself adept at keeping the suspense and excitement powerful.
In Chicago 1968, the Democratic Party Convention was met with protests from activists like the moderate Students for a Democratic Society led by Tom Hayden (Eddie Redmayne) and the militant Yippies led by Abbie Hoffman (Sasha Baron Cohen) and Jerry Rubin (Jeremy Strong), which led to violent confrontations with the local police. As a result, seven of the accused ringleaders are arrested on charges, including Bobby Seale (Yahya Abdul-Mateen II) of the Black Panthers who had nothing to do with the incident. The film traces what happened then as well as what happened after the trail, as stated by the closing statements just before the closing credits.
What follows is an unfair trial, termed a political trial by Abbie, presided by the belligerent Judge Hoffman (Frank Langella, stealing the show) and prosecuted by a reluctant but duty-bound Richard Schultz (Joseph Gordon-Levitt). As their pro bono lawyers face such odds, Hayden and his fellows are frustrated by the Yippies' outrageous antics undermining their defense in defiance of the system even while Seale is denied a chance to defend himself his way.
Plenty of dialogue which is what Sorkin is expert at. Initially, it seems that the protest segments are going to be omitted with Sorkin's film concentrating on the trials, an easy way out for him not to direct elaborated and complicated scenes. But as the film progresses this is not the case. The protests, clashes, riots and violence are included, by means of flashbacks when the matters are brought up in court. To affect more authenticity, Sorkin blends in black and white archive footage with his filmed action segments.
But the film's pleasure lies in the court trials, Sorkin's clever use of dialogue and design of showing the crucial points of the trail are to be commended.
The performances also make the movie. An impressive cast parade their best performances into a drama that supports a wealthy cause.
The film runs at 2 hours and 9 minutes. A Netflix film, Netflix usually giving directors a free reign into making their movies the length they want without interference (remember the overlong Martin Scorsese's THE IRISHMAN). THE TRIAL OF THE CHICAGO 7 plays it out the way Sorkin wants it to, and it works beautifully,
The film is currently laying in select theatres and opens on Netflix on October the 16th.
Trailer: https://www.youtube.com/watch?v=FVb6EdKDBfU
YELLOW ROSE (USA/Philippines 2019) **
Directed by Diane Paragas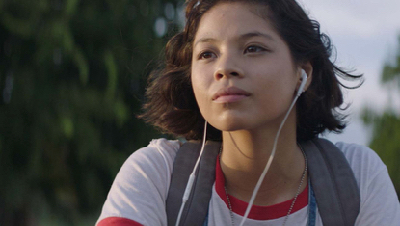 YELLOW ROSE is a small budgeted well made sincere drama that tackles the issue of family versus career. The issue is made even more crucial when the protagonist is a Filipino teen, Rose Garcia (Eva Noblezada) from a small Texas town who fights to pursue her dreams as a country music performer while having to decide between staying with her family or leaving the only home she has known.
The film covers the sensitive issue of illegal immigrants. Rose's mother Priscilla (Princess Punzala) gets busted and arrested for deportation when Rose is away. Rose returns the night to witness her mother's arrest from a distance. Rose faces going into foster care because of her age. The film shows that illegal aliens are also human beings. Whether they take jobs from Americans is an issue not addressed, but it deals with the issue with sensitivity. For the Americans that complain that illegals should be deported right back, questions like doing it the correct and human way should be examined. Also can an accusing American say that they have never worked before under the table? And how about Trump doing the un-American thing of cheating on taxes. The immigration officer dealing with the case is portrayed as caring, a good thing.
How come you stopped talking to mum? Rose asked her aunt when she stays other home temporarily. "I don't really know. We lead very different lives." The film has certain issues unexplained fully,
Even for those non into country and western fans, the songs heard on the soundtrack are catchy. Famous country and western singer Dale Watson makes an appearance in the film, delivering one of his songs, a highlight for C & W fans.
But what is most corny is the use of songs to to state the heroine's current emotional state. When Rose is down, for example, she croons the lyrics: "You can take the roof from above my head, but you can't take my freedom away…" For lack of a credible happy ending, the film does best with Rose performing one of her songs on stage, again with the corny lyrics telling the audience of Rose' s new state of affairs: "You can't get the best of me. I ain't going down.' I'll be standing tall'.
The film's important issues like family struggle and illegal immigration are compromised by its aim to be a feel good movie - a real shame. Rose can do no wrong. The script always has someone to look after her, the person being her aunt, her immigration lawyer, Dale Watson or even her white boy friend acquaintance. The lazy script fails to explain how they got to the U.S. and why Rose's aunt and husband are wealthy (supposedly legal) American citizens.
The film has premiered in Toronto last year at the Reel Asian Film Festival and opens in theatres October 9th in Canada.
Trailer: https://www.youtube.com/watch?v=dTEGWKFO9Jk
THE WAR WITH GRANDPA (USA 2020) ***1/2
Directed By Tim Hill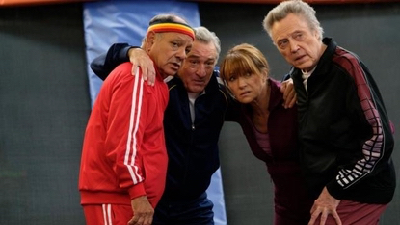 After a series of mishaps, Ed aka grandpa (Robert De Niro) is forced to move in and live with his daughter, Sally (Uma Thurman). Trouble is that there is no spare room. So, the son, Peter (Oakes Fegley) has to move to the attic and give up his room. THE WAR IS GRANDPA involves the war engaged by grandpa (senior soldier) and grandson (secret warrior) for the bedroom. If the premise sounds lame, it is. But the film scores top marks as a family comedy.
There are many reasons this film works. The number one is obviously the film's source. The film's script is written by Tom J. Castle and Matt Ember based on the children's book of the same name by Robert Kimmel Smith. Robert Kimmel Smith has written quite a few kids books and a few adults novels as well. Smith passed away in April 2020 from natural causes.
The comedy is aided by the performance of Oscar Winner (RAGING BULL) Robert De Niro who has already proven his mettle for comedy from films like MEET THE PARENTS, MEET THE FOCKERS, THE FAMILY and of course, DIRTY GRANDPA. Young actor Fegley fares well acting besides the grand master.
Every character in the film exist not only to give the film a meaning but for their genuine funny lines. The daughter Sally is funny with her close calls with the local motorcycle cop. The son-in-law, Arthur (Rob Riggle) has his funny bits with the running chainsaw joke whilst Peter's two siblings, his older sister flirting with boyfriend, Russell (Colin Ford) and younger sister serves as grandpa's pet. Other hilarious characters include Peter's schoolmates and grandpa's mates played by Cheech Marin and Christopher Walken. I am not talking moderate humour but laugh out laughs that come with ease from each of these characters. These make the movie.
The film also builds nicely to a comedic climax, though not super funny compared to the individual jokes, but does contain elaborate stunts in the style of NATIONAL LAMPOON'S CHRISTMAS VACATION. The climax is the youngest sister's birthday party that falls during yuletide. Christmas decorations abound including lights on the roof, all props for catastrophic humour to occur.
Then there is, of course, the actual battles between Peter and grandpa. Each of them come up with pranks to embarrass each other. If one wonders the reason mother Sally never finds out, the script or book has this corner covered. The two sign a treaty for rules of engagement. Mother must not know. The individual battles remind one of the comedic antics of HOME ALONE. The climax of the battles is dodgeball battle on a huge trampoline between Peter and his friends and grandpa and his friends. Very funny!
If there is a message to this film it is this: Give family films a chance , they can be better than pretentious art films. The other best example is the recent Australian family film H IS FOR HAPPINESS which I have already reserved on my Top 10 list.
Trailer: https://www.imdb.com/video/vi911785497?playlistId=tt4532038&ref_=tt_ov_vi