12
Dec
2020
Details

Category: Movie Reviews
Written by Gilbert Seah
THE BEST 3 CANADIAN CHRISTMAS FILMS of all time in my humble opinion.
The BEST 3 Canadian Christmas films (in my humble opinion) are capsuled reviewed below. I have seen each of these a number of times - the sure test of a film's greatness. The reasons I love these 3 films are explained in the reviews. Though these are not Shakespearean works involving stories that would change ones life or change the world, these are EXCEPTIONALLY ENTERTAINING films set during Christmastide.
BLACK CHRISTMAS (Canada 1974) ****
Directed by Bob Clark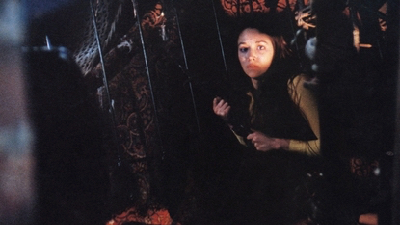 BLACK CHRISTMAS ranks as the best Canadian horror film - hands down in terms of violence, atmosphere and setting. This is the 1974 version (directed by Bob Clark who also made PORKY's and the other one of 3 all time best Canadian Christmas flicks, A CHRISTMAS STORY) not the awful 2019 re-make. BLACK CHRISTMAS is truly Canadian in look being filmed around the Hart House area of the University of Toronto while featuring Canadian greats like Margot Kidder (SUPERMAN'S Lois Lane) and SCTV's Andrea Martin. A killer is terrorizing the sorority girls. The cops are in the least bit interested. The killer phones in with a really garbled and scary voice and does away with his victims in a grisly and violent manner that has to be seen to be believed. Kidder steals the show as a drunken sorority girl. She has the one funniest line in the move that I will not reveal in this review. Be warned: this is a truly scary film.
TRAILER:
Full movie: https://tubitv.com/movies/469540/black-christmas
A CHRISTMAS STORY (Canada 1983) ****
Directed by Bob Clark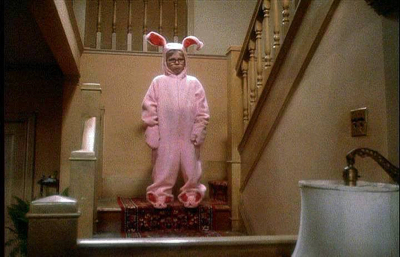 Director Bob Clark hits the jackpot again with this Christmas family comedy classic about a boy who wants a BB gun for Christmas - at all costs. Christmas is approaching and 9 year-old Ralphie (Peter Billingsley) wants only one thing: a Red Ryder Range 200 Shot BB gun. It is all fun and games till someone loses an eye, as the saying goes. This is the same reaction from Ralphie's mother (Melinda Dillon) at the dinner table when the subject is first brought up. The film leads to the big day at Christmas and whether Ralph gets that BB gun. The film is also sweet and totally suitable to be viewed by the entire family during Christmas. Yes, and it is extremely funny! Watch the trailer by clicking on the link below and tell me if you did not laugh!
Trailer:
Full Movie: https://www.dailymotion.com/video/x2chfii
THE SILENT PARTNER (Canada 1978) ****
Directed by Daryl Duke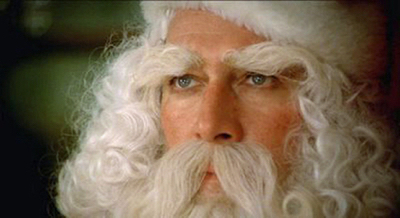 THE SILENT PARTNER is set during Christmas and filmed largely at Toronto's Eaton Centre top floor front where the Toronto Dominion Bank stands for the film's First Canadian Bank. The Advent setting allows Christopher Plummer to disguise himself as Santa Claus in order to rob the bank. But the bank teller played by Elliot Gould outsmarts him, depositing the money he would have stolen into his own safe deposit box. A terrific battle of wits ensues in what is a deadly cat-and-mouse game that results in the teller's girlfriend's head found in his fish tank. A deliciously wicked scene has Gould pushing her severed head into a plastic bag and wrapping up the headless body in a carpet before disposing the evidence in a foundation filled with concrete. Plummer is excellent as the dandy sadistic villain, dressing up once again, this time in drag at the film's climax. The late Curtis Hanson who went on to win an Oscar for writing L.A. CONFIDENTIAL penned this excellent script. A must-see for all anyone who likes their suspense dabbed with a tinge of nastiness. The film is directed by British Columbia's Daryl Duke who also directed GRIFFIN AND PHOENIX, a TV movie, starring Peter Falk and Jill Clayburgh that ranks as one of my all time best love stories - about two terminal people who find love near the end of their lives.
TRAILER: