FILM REVIEWS:
COMING CLEAN (USA 2020) ***1/2
Directed by Ondi Timoner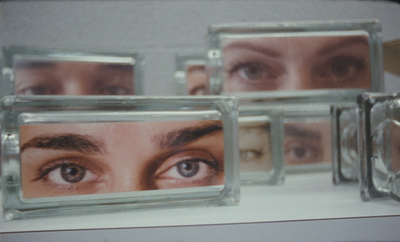 To date, according to the press note of the new documentary on opioid abuse, the death toll from the ovoid crisis in the U.S. has surpassed that of the Vietnam war with over 72,000 dying from overdosing annually. Another analogy has it being equivalent to a plane crashing into the twin towers daily. If that happens, the airline industry would be shut down immediately. Here, the fight for a solution to the crisis remains.
From award-winning director Ondi Timoner, comes COMING CLEAN, a feature documentary examining addiction through the eyes of recovering addicts and political leaders, as they come together to bring the profiteers to justice and rebuild in the wake of the deadliest drug epidemic in our history.
COMING CLEAN follows policymakers as they form alliances with recovering addicts to reform laws impact industries and break the stigma against addiction. Growing up as the child of an addict and experiencing how broken our system is firsthand, a Colorado State Representative fights for the most progressive opioid legislation in the US. Former Mayor of Salt Lake City, turned US Congressman, teams up with a recovering addict to open a controversial treatment centre.
The film's most touching segment occurs at the film's half way mark - the demise of Jonathan. Director Timoner hit the jackpot by having Jonathan's family talk to the camera, the father who holds the second highest military rank in the U.S., the mother and the brother. Jonathan went to the University of Denver and died of an overdose. The family, unaware of the gravity of the problem and devastated, decide to form a support/information group so that no other family would have to go through the horror they did. The doc gets personal through other interviewees as well - surviving addicts, mothers and fathers who on camera confess that they do their best to hide their addiction from their children and family. The children also speak of their mother's addiction. One daughter says how the siblings hide the drugs and booze from their mother and returning home would find their mother passed out and would have to check if she was still breathing. These true stories shed the shame and stigma associated with the monster of drug dependency and unite to impact policy on the national stage.hit the point home.
Switzerland is one success story. From an opioid crisis 15 years back, the problem is now solved. How? By legalizing heroin. The argument would be if heroin is legalized, there would be anarchy and chaos. But there is already anarchy an chaos. Director Tumoner does quite excellent homework not only locally but globally on her subject of opioid addiction.
Insight is provided by comparison with the opioid pharmaceuticals and distributors responsible for the millions of deaths of users. Unlike BP responsible for the oil spill, they at least covered some of the costs of cleaning up the spill. The opioid villains have taken no responsibility and have to be sued before anything substantial results.
Trump again raises his ugly mug in the doc, as he does in many docs, as he undermines all the work done by the opioid activists by reducing funding. Trump finally got what he deserved in his second impeachment, going down in history as the worst President ever in the United States.
COMING CLEAN is a well intentioned urgent feature documentary that is both insightful and timely, urgent for the fact that everyone has to start doing their part to stop the opioid epidemic.
Trailer:
HEALING FROM HATE: BATTLE FOR THE SOUL OF A NATION (USA 2019) ***1/2
Directed by Peter Hutchison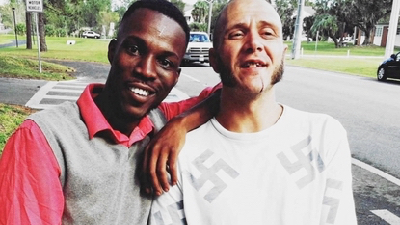 In the light of the news of the recent storming at Capitol Hill, HEALING FROM HATE: BATTLE FOR THE SOUL OF A NATION that opens in virtual theatres this week is as timely as any documentary can get. Director Peter Hutchinson's (similar themed REQUIEM FOR THE AMERICAN DREAM) doc sheds light in helping to understand what has happened in the United States during the past 4 years. It is 100% year that the storming would not have occurred if not for former President Trump. This doc is anti-Trump so Trump supporters be best warned not to see this doc as it will probably infuriate them resulting in more hate in the U.S. which is definitely not what is needed at this time. What is needed is peace and love. But with love comes hate and vice versa. One cannot exist without the other. There is an image of Trump amidst images of Nazi salutes during the doc's opening credits. Hutchinson is definitely out to get Trump as the doc shows.
With violent extremism on the rise, HEALING FROM HATE examines the root causes of hate group activity through the bold work of those battling intolerance on the front lines. Documenting a stunning year of hatred in America, the film follows a group called Lovers After Hate (LAH) that is comprised of ex-neo-Nazis and skinheads in their work to de-radicalize White Nationalists, and heal communities torn apart by racism - a deep dive into what is needed to return meaning, identity and tolerance to a generation of disenfranchised white men. Director Hutchinson, inspired by the best-selling book by Michael Kimmel. Hutchison assembles several interviewees and have them both speak to the camera as well as follow them during their tours to undo the hate deeds they had done in the past.
There are some solid spots in the film. The most significant is the debate between a white nationalist, Richard Spencer and a de-radicalized one. Spencer argues how white people are too kind to allow minorities to get the best jobs and to enter the country. He also argues that he has to do his part to undo the good of these white people for the good of America. The scene stops at the former arguing the point of good for America. "You mean good for only white America? he says. Though it is clear Hutchinson's editing is on the side of the anti-Trump de-radicalized white supremacist, the segment also shows that there is no point in arguing with people that only see one side of the issue. It is only too infuriating and serves no purpose. In short, do not argue with morons!
The doc shows that there is hope among the hate. Good will triumph against evil. Already Biden has ousted Trump and overturned in his first day of office many of the bad things Trump has done in his watch including reversing the decision to get out of WHO and the Paris Climate Accord and not to continue with the Keystone pipeline.
Director Hutchinson is to be commended for the film's most powerful segment of putting an angry white man and angry back man together talking as peaceful friends to the camera.
HEALING FROM HATE: BATTLE FOR THE SOUL OF A NATION opens in virtual theatre this week and is a timely doc that demands to be seen.
Trailer:
IDENTIFYING FEATURES (Sin señas particulares) (Mexico/Spain 2020) ***1/2
Directed by Fernanda Valadez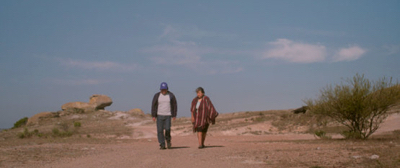 IDENTIFYING FEATURES demonstrates the strong love a mother has for her son. Parents and their love for their children have been demonstrated in countless films, the last most memorable one being the documentary on autism, THE REASON I JUMP, in which parents will do anything to help their autistic child. In the excellent Korean film MOTHER, the mother searches for the truth of the innocence of her son suspect of murder, uncovering the clues, but ending out eventually the the son is guilty. In this film, the mother will not give up hope in search for a missing son. IDENTIFYING FEATURES, looking like a true story, which could just possibly be, makes another memorable film in the mother/son love bond genre.
Middle-aged Magdalena (Mercedes Hernandez) has lost contact with her son, Jesus (Juan Jesus Varela) after he took off with a friend, Rigo (Amanda Garcia) from their town of Guanajuato to cross the border into the U.S., hopeful to find work. Desperate to find out what had happened to him—and to know whether or not he is even alive—she embarks on an ever-expanding and increasingly dangerous journey to discover the truth. At the same time, a young illegal named Miguel (David Illescas) has returned to Mexico after being deported from the U.S.. Their paths eventually converge. Miguel helps Magdalena find the way while she gives him hope after he finds that all he came back for is gone.
There is one magnificent looking scene where Magdalena is taken across a huge lake in a small row boat in order to find the man on the same bus taken by her son. Cinematographer Claudia Becerril Bulos is full of surprises. He transforms the often barren looking Mexican landscape into stunning vistas. The beauty is also combined with the horror and he photographs fires in the night, fires that have burnt many Mexican victims.
There is one scene in which the boy is walking ahead of the woman and the woman makes a remark to the boy: "For a moment, you look like my son." The boy's reply: "From the back we all look alike." In reality, the boy has the typical Mexican look. This is likely the reason both are helping each other. The mother reminds the boy of his mother as well as the boy the mother of her son.
The film is not without suspense. The mother and boy are always on the lookout of bad Mexicans and the U.S. patrol. These people have no conscience and would kill at any instant for gain. The film is a slow burn but steers towards a nerve wrecking conclusion.
The acclaimed film is the Winner of the World Cinema Dramatic Audience and Screenplay Awards at the Sundance Film Festival.
This film will be released on January 22 in virtual cinemas. If you are interested in viewing this film, click below to find a Kino Marquee virtual cinema supporting a theatre near you.
To see the movie: https://kinomarquee.com/film/venue/5f4e6aa412657c0001a653ac
Trailer:
JIU JITSU (USA 2020) **
Directed by Dimitri Yogothetis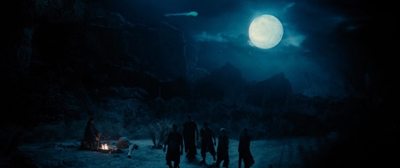 The film opens with two word named chapters like The Comet followed by "The Rescue". The comet comes rushing down from the sky while a man is running in the forest, he dressed as some gladiator, one can never be sure. One must think, and maybe so that the director has some weird sense of humour, playing tricks on the audience as to what is happening. Next thing the audience sees is Chapter 2, and a glimpse of Nicolas Cage wearing some kind of Asian hat on a rowboat, picking up the above person, known later to be Jake (Alai Moussi) and then Cage disappearing for the whole half the movie.
"Do you know what I don't understand? How the hell you are still alive.." These are the words uttered by his interrogators, which are the exact words lingering in the minds of the audience watching the film.
To figure out what is going on, all one has to do is read the film's synopsis in imdb: Every six years, an ancient order of jiu-jitsu fighters joins forces to battle a vicious race of alien invaders. But when a celebrated war hero goes down in defeat, the fate of the planet and mankind hangs in the balance.
All of what is happening can either be really boring if one is uninterested in the opening scenes, which to be truthful are pretty questionable and unimpressive. But one should give the film a chance. The first thing to figure is who Jake is and what the story, if credible, has to do with him.. And then what the title JIU JITSU has to do with all this, besides the fact they all use this martial-art.
The silliest thing about the movie is Jake fighting and killing the American soldiers in one extended fight sequence. In the next, the U.S. soldiers are on his side battling the alien, forgetting that it is just a moment ago when he was killing their mates. Director Logothetis probably thinks his audience is not smart enough to notice. He is probably not smart enough to notice that his audience is smart enough to notice.
The cast includes Asian action fighters like Rick Yune and Tony Jaa who always play second fiddle to white actors. Jaa was recently playing second fiddle to Milla Jojovich and Yune has always done the same in the FAST AND FURIOUS franchise. Nicolas Cage gets top billing appearing in fewer scenes but pretending to be a top notch action fighter - the next silliest thing, though he has starred in a few action films like PRIMAL a few years back.
JIU JITSU has a few story twists that make no sense at all. The fight scenes make little sense too, especially the last one where the two watch their comrade get slaughtered by the alien while doing nothing.
JIU JITSU has a few well choreographed fight scenes but that is not sufficient reason to have to sit through 105 minutes of pure nonsense. If the nonsense were silly, the audience might have got a few laughs, but not if the nonsense is plain stupid.
Trailer:
LENNOX LEWIS: THE UNTOLD STORY (USA 2020) ***1/2
Directed by Seth Koch and Rick Lazes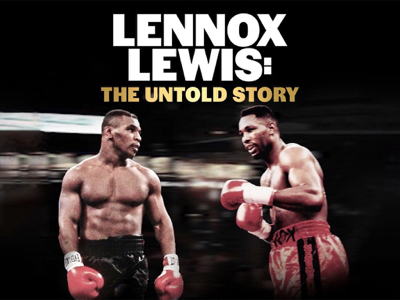 LENNOX LEWIS: THE UNTOLD STORY is a pretty comprehensive biopic documentary on the legendary heavyweight champion of the world. The doc follows, chronologically the life of the West Ham, London born Lewis, from Jamaican parents. His mum moved to London as a nurse to seek a better life. The film is quick to joke that the boy was called Lennox because he looked like a Lennox. Lennox only met his father once.
His mother moved to Kitchener, Ontario in Canada bringing Lennox along a little later at the age of 12. He attended Cameron Heights Collegiate Institute for high school, where he excelled in Canadian football, soccer and basketball. In the 1982–83 school year, he helped the school's AAA basketball team win the Ontario provincial championship. When Lennox as a boy got into trouble with the police, a policeman took the boy under his wing and gothic trained at a Kitchener boxing gym.
All of childhood's documentary is mentioned in the film, through narration and archive family footage and old family photographs. Of course, Lennox's biography could very well be read up on Wikipedia but the doc provides sound and images to the words and also emphasizes the boxing segments of Lennox's life. The doc informs that Lennox used to get into fights both in Britain and Canada.
Lewis eventually decided that his favourite sport was boxing. He became a dominant amateur boxer and won the gold medal at the Junior World Championships in 1983. At age 18, Lewis represented Canada in the super-heavyweight division at the 1984 Summer Olympics in Los Angeles. By that time he was ranked #6 in the world by the AIBA. He advanced to the quarter-finals, where he lost by decision to Tyrell Biggs of the US, who went on to win the gold medal. Despite being 6'5" tall, and having a very strong punch, his coaches admitted they had to pressure him to convert size and raw talent into aggression. His amateur boxing coaches were Arnie Boehm and Adrian Teodorescu. Footage of him at training with his coaches, particularly Arnie who had a huge impact on his life are included.
Lewis chose not to turn professional after the Olympics, and instead fought four more years as an amateur, hoping for a second chance to win a gold medal. Of all losses on the record, Valeriy Abadzhyan of the Soviet Union was the only opponent to stop Lewis in amateurs, in October 1986. After that, Lewis declared himself a professional and moved back to his native England. Lewis signed with boxing promoter Frank Maloney and his early professional career was filled with knockouts of journeymen. He won the European heavyweight title in 1990 against Frenchman Jean Maurice Chanet. In his next fight in March 1991, Lewis won the British title against undefeated, world-ranked Gary Mason, and in April 1992 won the Commonwealth title against Derek Williams. Lewis was a top-five world heavyweight, and during this period he also defeated former WBA heavyweight champion Mike Weaver, 1984 Olympic Gold medalist Tyrell Biggs, former world cruiserweight title holders Glenn McCrory and trial horses Levi Billups and Mike Dixon.
The boxing takes a break with an odd segment with Maloney coming clean with a deep secret. He is transgender. All of a sudden, Lewis' promoter is sitting in a dress talking to the camera.
Charles Dickens wrote in David Copperfield: "Whether I shall turn out to be the hero of my own life, or whether that station will be held by anybody else, these pages must show." The doc shows Lewis at the end of his career, a winner and a hero - holding the heavyweight championship title. He has then found the love of his life. From humbler and tough beginnings, he had made it out not only a survivor but a hero. Director Koch and Lazes provide insight by comparing Tyson and Lewis. Tyson was always a promoter's model while Lewis was his own man, the difference manifesting itself as Lewis emerging the victor at the doc's climatic fight between the two giants.
Directors Kick and Lazes have crafted not just a biopic but a story of a fighter who turned out, in the words of Dickens, the hero who wrote his own page in the book of life, while still being a human being who fond romance and who is kind tolerant against all prejudices (as in his transgendered promoter).
Trailer:
THE MARKSMAN (USA 2020) **
Directed by Robert Lorenz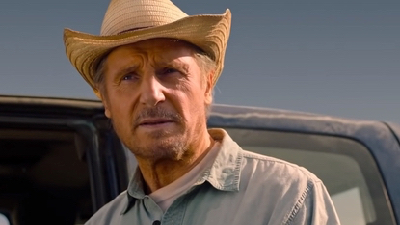 Irishman Liam Neeson has been playing a variation of the same role, that of MICHAEL COLLINS ever since he shot to fame after SCHINDLER'S LIST. Collins was the Irish revolutionary that took on the United Kingdom in Neil Jordan's historical epic. Neeson has then gone into lower scaled action flicks like TAKEN, TAKEN 2 and TAKEN 3 where he single handedly takes on a slew of bad guys. His other works like COLD PURSUIT and THE GREY are pretty much a variation of the same theme. Only less than 3 months have passed when he made an identical HONEST THIEF in which he went against crooked FBI agents. Now he goes really low to take over what is essentially the Gena Rowlands role as in John Cassavettes' GLORIA of the protector of a child whose family is killed by the mob. The fact that it is the Mexican cartel and that he plays an ex-marine marksman make little difference.
THE MARKSMAN (Neeson) is Jim Hanson, a rancher on the Arizona border. He becomes the unlikely defender of a young Mexican boy, Miguel desperately fleeing the cartel assassins who've pursued him into the U.S.
It takes 3 writers Chris Charles, Danny Kravitz and writer Lorenz to come up with dialogue like this (to explain the situation), heard over the phone from Miguel's uncle to his mother: "They want to set an example. They will come after you next. We got to leave. You cross the cartel. Your family will pay." As expected, uncle and mummy will be killed. The hero, Jim Hanson will then do the right thing, because this is what needs to be done in films of this sort, to look after the boy at the expense of everything else including his ranch, which will be burnt down to cinders.
One would think that it would be impossible to escape the Mexican cartel with its large web of thugs. The script simplifies the matter by reducing the cartel to only three, one dead and the three left after they first encounter Jim and the boy, Miguel. It becomes more a personal vendetta with the leader getting revenge for the brother's death than the crossing of the cartel. So, when the 3 are disposed of, that would be the end of the cartel on their tracks. The script does not contain any surprises, more of cliches than anything else, including the last segment where Miguel is reunited with his family.
The action scenes are average at best. One can only get so much excitement from a marksman looking through his rifle scope and taking down his target.
No doubt, Neeson is an excellent actor, having been nominated for the Oscar in SCHINDLER'S LIST. He proves he still has the acting chops in the dramatic scenes of THE MARKSMAN but the actor can do better than this film. His latest film PHILIP MARLOWE, now in the works should offer him a better challenge.
The film opens January the 22nd.
Trailer:
OUR FRIEND (USA 2020) ***
Directed by Gabriela Cowperthwaite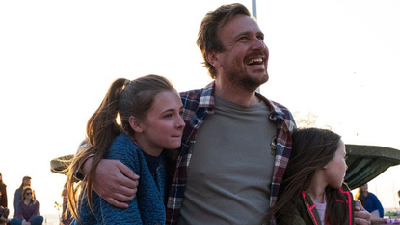 At the inset, there are a lot of negatives going against the new comedy drama OUR FRIEND. Firstly, the film was initially titled THE FRIEND with it changed to OUR FRIEND. If there is a title change, it implies something g was wrong with it in the first place. Secondly, the film premiered at the Toronto International Film Festival in 2019 and only now in 2021, is just being release. Again, besides Covid-19, there must be other reasons delaying the film's physical or virtual release. The film opens in the year 2013 for a few minutes before moving backing time 13 years earlier. The jumping to and fro in time results in an often confusing, disorienting non-chronological film with no real reason for time jumping. The film has Casey Affleck in one the main the title roles. It has not been that long that Affleck has soured in name in a sexual scandal and whether truth or not, many an audience would be unforgiving. The most important fact is that the film is based on an articling Esquire and dated to a screenplay by Brad Ingelsby. Dramatizing a true tragic event is not good for two reasons. Over-dramatization would not look good and the other reason would be an overwork tear-jerker, which would undermine the strength of the original article on the lives of real people.
So going into the film, which runs over 2 hours, another negative element, would not terribly exciting for many.
It is into 30 minutes of the film, and nothing much has happening except for the setting up of the story. The family's dog has just been euthanized for cancer while the mother is in hospital for cancer. The result, then is a bit of confusing dialogue when cancer is referred to.
And if things cannot get more disorienting, before the film's half way point, the title goes: Spring 2013, 1 year before diagnosis. The audience has to keep track of all these different times: the film's start at 2013; then 13 years earlier followed by year since diagnosis, then 4 years before diagnosis before the lates. What is the present now and does it matter? One has also to keep track all the characters, who is who, who has met whom or not yet met and so on. In the year since diagnosis time frame, Dane calls Matt his best friend. But in an earlier scene before diagnosis, Dane apologizes to Matt that he was hitting on his wife as he did not know she was married. So did Dane know matt or his wife first? Is Dane there as a friend for Matt or his wife, Nicole. Maybe the title was changed to OUR FRIEND to clear the ambiguity.
On a more positive note, then ilm is graced by moving performances by the three leads Casey Affleck, Dakota Johnson, Jason Segel. Once the film stays while in a time frame it also gathers strength and becomes more effective in its story-telling. To director Cowperthwaite's credit, she steers for the most part away from melodrama.
Despite the negative disorienting effects of the film's non-chronological storytelling, OUR FRIEND still emerges as a moving drama about life, loss and friendship.
Trailer:
PHOBIC (USA 2017) **
Directed by Bryce Clark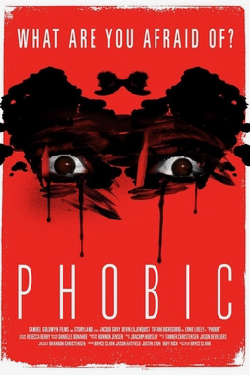 Fear of darkness, fear of the colour red, fear of bright strobing lights - these are a few of the tools that a killer uses to kill his victims in this latest rather silly, but too seriously taken mystery thriller.
In PHOBIC, a homicide detective, Riley Sanders (Jacque Gray) sees similarities between herself and the victims of a killer who is murdering clinical phobics by exposing them to their fears.
The film opens with Riley, all prepared with a gun in hand ready to take out a suspect in a house. Instead, she is abducted - and for a few days. Obviously, for any other person, this would mean tremendous trauma. But for Riley, it appears to be nothing. Standing up to her superior officer who is puzzled that she is back at work after being put through the kidnapping, she returns to work in homicide without taking a break. Riley is portrayed as tough and smart, while being kind and occasionally polite by director Clark in the next few scenes. In all this, Riley is assigned a new partner, a supposedly experienced homicide detective himself, Paul (Devin Liljenquist) who is trying to break the ice between him and Riley. Riley looks and acts like a brick wall. It is clear that Paul has the hots for Riley.
There is not much new material in writer/director Bryce Clark's mystery thriller that has not been seen (except for the ending) at one time or another in films in this genre. The 90-minute running time indicates that there is only so much material to play around with.
This is what Clark has done. He has made his main subject Riley as human as they come - vulnerable, having her own fears and anxieties while being strong as she is a detective. Clark makes her a second generation cop after her father, Jack Sanders (Ernie Lively) who has a distinguished career in the force and offers her solid advice occasionally. Clark loves to play with clues. An early visit in the film by Riley and her partner Paul to a hospital where one of the victims was treated shows a very uncooperative doctor, Dr. Holden (Tiffani DeGregorio) immediately puts her under suspicion. Her take on the link between the phobia of her patients and excited delirium is unintentionally hilarious. She quizzes Riley on the implications of not being afraid of anything - again another clue to the mystery of the killings. The obsessiveness of Riley's father also puts him under suspicion. Clark plays with Riley's emotions in a scene where he shows her sensitivity for the first time to Paul's sensitivity. Is romance in the making? Clark's slow pacing of the film allows the audience to ponder all the clues.
Director Clark does his best to make much use of the Salt Lake City setting, with lots of overhead shots of random streets and some scenery out in the surrounding countryside.
The story ends with a twist but unfortunately the most ridiculous one ever seen in a film this year. The film prompts for a sequel but judging that this is a 2017 film from the closing credits, a sequel is fortunately not in the making.
Trailer:
PREPARATIONS TO BE TOGETHER FOR AN UNKNOWN PERIOD OF TIME
(Hungary 2020) ****
Directed by Lili Horvat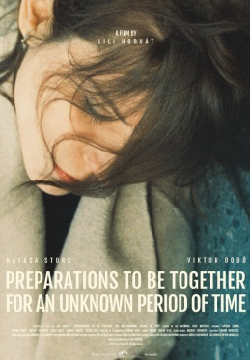 The odd titled selected as the Hungarian entry for Best International Feature Film at the 93rd Academy Awards, PREPARATIONS TO BE TOGETHER FOR AN UNKNOWN PERIOD OF TIME has a theatrical run beginning January 22, 2020 in Virtual cinema and in-cinema (if anyone is actually open.) The title actually tells exactly what the film is about.
It all begins in the United States where our heroine, Márta (Natasa Stork), a 40-year-old neurosurgeon, meets a fellow Hungarian doctor (Viktor Bodo) and she convinces herself that he is the one for her. They behave like young lovers falling in love at first sight, no cell number exchanged but to meet at one end of the Liberty Bridge in Budapest on a certain date. Márta leaves everything she has accomplished in the U.S. and makes with this man, PREPARATIONS TO BE TOGETHER FOR AN UNKNOWN PERIOD OF TIME.
In the first crucial part of the film, Márta waits for him in vain at the Liberty Bridge. He does not appear at the rendezvous. This is a well known scenario. Almost everyone has faced this situation of despair when an expected highly anticipated hot date does not show up. Márta starts to search for him desperately, but when she finally finds him, the love of her life claims that they have never met before.
[Writers personal note: This scenario is not that strange and it has happened to me. While visiting London, I met the cutest boy in the club way back when, and he said I was his soul mate. We hung around the whole night, me being the envy of everyone as he was so good looking. We went to another after-hours club and he came back to my place. He said he would come to Toronto to live with me in 3 months. Nothing happened. He only wrote once and sent me his passport photo and he had never replied to me since. I was heartbroken but have moved on and happily settled with my true love - so no regrets.]
Director Horvat plays her premise well. There is of course, a logical explanation for all that has happened. There are many possible scenarios. One director Horvat gives her audiences is that Márta is not well mentally and has made up and imagined every detail. Márta tells her doctor too, that all this had happened to her before. Her doctor tells her that she wants to be diagnosed as mentally ill so that she does not have to deal with a rejection. The final explanation comes at the film's end. It is a letdown because the explanation is so simple and obvious, no one expects it.
Never mind the ending, but director Horvat deserves top marks for creating an excellent atmosphere of intrigue and mystery. The film's brain surgery segment is also the most suspenseful and tense segment in any film seen this year. In the scene, Márta is performing the open brain surgery in the operating room. Everyone is tense and it is a very critical operation. The audience knows too that Márta is a bit fucked up mentally and can botch the surgery. Then, boom! The man she was supposed to meet at Liberty Village suddenly shows up at the operation as he is another surgeon working in the same hospital.
Running at a trim 92 minutes, PREPARATIONS TO BE TOGETHER FOR AN UNKNOWN PERIOD OF TIME is a worthy contender for Hungary's Best International Feature nominee and an absorbing watch throughout.
Trailer: http://www.filmswelike.com/films/preparations-to-be-together-for-an-unknown-period-of-time
WANADAVISION (USA 2021) ****
(DISNEY+ TV Series: 9 episodes beginning Jan 15th, 2021)

What WANDAVISION is all about:
It is a new TV spot just debuted featuring Marvel Studios' upcoming new Disney+ series "WandaVision," a blend of classic television and the Marvel Cinematic Universe.
The spot reveals an original theme song written by Oscar®-winning songwriters Kristen Anderson-Lopez and Robert Lopez ("Frozen"), who penned unique songs for several episodes, spanning from the 1950s to the early 2000s. "
For those who grew up on 60's and 70's TV sitcoms like myself, WANDAVISION is welcome nostalgic. The closest sitcom I can think of, that is as inventive, funny and addictive as this on is BEWITCHED as both have similar themes of beings with powers living incognito as human beings,
Created exclusively for Disney+, WANDAVISION stars Elizabeth Olsen as Wanda Maximoff, Paul Bettany as Vision, Kathryn Hahn as neighbour Agnes, and Teyonah Parris as Monica Rambeau, who was introduced to audiences in "Captain Marvel." Kat Dennings will reprise her role as Darcy from "Thor" and "Thor: The Dark World," and Randall Park will reprise his role as Jimmy Woo from "Ant-Man and The Wasp."
Filmed in both black and white and colour with vintage cars, period wardrobe with music and delivery of the series, WANDAVISION could very well be a sitcom of the 60's. Together with that pleasure plus the fact that it is addictive watchable, WANDAVISION comes highly recommended entertainment. No need to be navigating YoutTube TV shows.
The first 3 episodes are directed by Matt Shakman but penned by different writers with Jac Shaeffer as chief writer.
Trailer:
Episode 1: (27 Minutes)
Directed by Matt Shakman
The first episode sets the mood and atmosphere for future episodes. It introduces each of the characters, the husband, Vision and the wife, Wanda. These super heroes move into the new neighbourhood, buying a house. Wanda meets her new neighbour, Agnes (Agnes and Ralph, her unseen husband are typical 60's TV character names). Vision goes to work at an office where he cannot figure what is being made. But he is fully efficient like the perfectly designed robot that he is.
The humour is both funny and corny. "Did you use movers?" asks Agnes. "Of course. Boxes don't move themselves." is Wanda's reply. Agnes complains about her husband forgetting their anniversary date: "The only way Ralph can remember is if there is beer called June the 2nd."
But the first episode goes downhill after the first half. If not for trying too hard, the humour gets tiresome when Vision has his boss and wife drop by for dinner. Wanda tries to impress with her cooking, using her magic, but proves it too much for her as well as for the audience. A waste as the first half of the episode was perfect.
Episode 2: (34 Minutes)
Directed by Matt Shakman
The second episode is more of the same. Wanda and Vision continue making acquaintances with the residents of the town. They meet Dotty, the self-appointed socialite of the town who everyone wants and needs to impress - including Wanda. The premise of the episode is Vision and Wanda's magic act in Dotty's fund raiser for the children. But Vision accidentally swallows a piece of gum causing him to act abnormally thus screwing up the act in various places. Wanda tries her best, using her magic to correct the blunders. The characters in the first episode like Agnes and Vision's boss's wife are present. Episode 2 is funnier than numbers uno, making the first two episodes a success, making one wonder how the next one will be. There are two strange happenings that occur which prime the audience that something is afoot. One of these involves a toy helicopter which s and in colour. The incidents are left to be unexplained in future episodes, a good tactic to enhance audience anticipation. Nothing is what it seems.
Episode 3: (30 Minutes)
Directed by Matt Shakman
The last episode ended with Wanda pregnant and the image turning from black and white into colour. Episode 3, unlike the first two is in full colour. In this one, Wanda delivers a baby, in a really short span of time because they are two super action heroes. They try to keep the pregnancy secret from their neighbours, but that does not really matter. There is humour here on the pains of parenthood. Special effects are called upon when Wanda suffers contractions as she is unable to control her emotions and thus her powers. Electricity goes out, picture frames rotate, and fire emerges from the fireplace - but nothing really funny, just merely amusing. The episode ends strangely (a neighbour reveals that they are all….; and Wanda's friend, Geraldine appears to know Wanda's secret that her brother Pietro was killed by Utron) which would definitely arouse the audience's curiosity as what is happening and what is yet to come. Nothing is what it seems.
THE WHITE TIGER (India/USA 2020) ***
Directed by Ramin Bahrani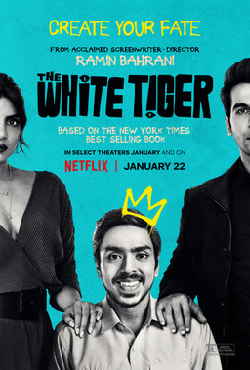 Netflix original movies are made internationally that often include Asia and Europe. THE WHITE TIGER is a rare one from India, just like the white tiger that can only be seen perhaps if lucky, once in ones lifetime. THE WHITE TIGER is an Indian/U.S. co-production adapted from the 2008 Aravind Adiga book of the same name.
The film could very well be appropriately called ONCE UPON A TIME IN INDIA as it is the story of a poor man from a small village who makes it successfully. The film plays like an epic - an Indian family epic coming-of-age story of morals and behaviour.
Director Bahrani knows how to capture the attention of his audience. The result is a fast paced, absorbing watch where incidents sweep by like wildfire. And if one is not so interesting, he injects his own two-cents worth of narration, often with large doses of Indian culture to boot, thus his story is more interesting like adding spice to cooking, just as the protagonist is a sweet-maker and cook. The best metaphor introduced is that of the chicken coop. The chicken coop, a 10,000 year Indian invention according to the narrator is the place where chickens are kept where they can see other chickens slaughtered. The chickens smell the blood and see the slaughter, yet do not rebel. Akin to the chicken, Indians behave the same docile way, obeying their masters to no end.
Balram Halwai (Adarsh Gourav) narrates his epic and darkly humorous rise from poor villager to successful entrepreneur in modern India. Cunning and ambitious, the young hero jockeys his way into becoming a driver for Ashok (Rajkumar Rao) and Pinky (Priyanka Chopra-Jonas), who have just returned from America. The chicken coop philosophy has trained Balram to be one thing - a servant - so he makes himself indispensable to his rich masters. But after a night of betrayal and dangerous driving, as seen in the film's opening scene, he realizes the corrupt lengths they will go to trap him and save themselves. On the verge of losing everything, Balram rebels against a rigged and unequal system to rise up and become a new kind of master.
The story gets darker and Balram turns the tables on his master. It helps that the characters are not cardboard good or bad but they transform from bad for good and even more intriguing, the other way around. But unfortunately, the trap into predictability cliches cannot be avoided, and that is where the story leads.
The film also reveals the way poor Hindus of the lower caste have to live and what they have to endure. The part where Balram learns to brush his teeth and not to scratch his groin in public is eye-opening not only to him but for the audience as well. The story works as the audience can connect with its colourful characters.
The film is a Netflix original debuting on January the 22nd.
Trailer:
YOU WILL DIE AT TWENTY (Sudan 2019) ****
Directed by Amjad Abu Alala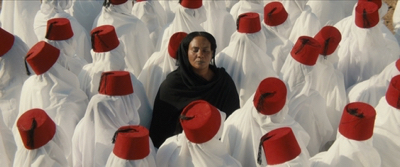 The film begins with a holy ceremony in Sudan, Africa. The holy man of a remote village predicts that a newborn boy, Muzamil will die when he reaches the age of 20.
One of the pleasures of watching a film is when a film is able to provide audiences with treasures of the unknown - set in a little known country where beliefs and traditions are popular and the lives of the film's characters are as strange as anything that could come out of a colourful fairy tale. YOU WILL DIE AT TWENTY, despite its ominous title, falls into the category of audience fascination. YOU WILL DIE AT TWENTY is also Sudan's entry (and the country's first) for the Best International Feature at the 93rd Academy Awards. The short list of nominations will be announced February the 5th.
Before watching the film, it would be good to be familiar with the Republic of Sudan and its history in order to better appreciate the film. The Sudan or North Sudan, officially the Republic of the Sudan, is a country in Northeast Africa. Sudan has a population of 43 million and is Africa's third-largest country and also the third-largest in the Arab world. Between 1989 and 2019, Sudan experienced a 30-year-long military dictatorship led by Omar al-Bashir accused of widespread human rights abuses including torture, persecution of minorities, allegations of sponsoring global terrorism and notably, ethnic genocide due to its role in the War in the Darfur region that broke out in 2003. Protests erupted in late 2018, demanding Bashir's resignation, which resulted in a successful coup d'état on April 11, 2019. It is helpful to know the neighbouring African countries as well as the boy, Muzamil is sent to various other countries before he grow sup. The political climate of the country is important as it plays a part in the film's ending..
Muzamil is portrayed by Moatasem Rashed as a young boy and Mustafa Shehata when grown up. Often in film, the transition from boy to man as performed by different actors can be disorienting. In the film, director Alala effects a smooth transition with a beautiful image of the younger boy, his mother Sakina (Islam Mubarak) and the older teen.
A few practices are common in the modern world as in Sudan. When stigmatized at living only to 20, Muzamil is constantly bullied by the other boys. Muzamil is also resentful of his absent father, the father who left him and his mother after learning of the demise of his son living till 20.
The film also serves as a coming-of-age story of Muzamil. But there is a difference. Muzamil is stuck in the village of his birth - never has he seen the outside world. He is given a glimpse, just as Adam is given the bite of the apple in the Garden of Eden. Muzamil knows little but he can recite the entire Quran in two different forms. He is taught the world by a village man, who the villagers despise as the man secretly drinks alcohol which is forbidden. The two form an odd bond.
Director Alala keeps his film interesting, always with unexpected twists, again in unfamiliar fairy-tale territory. It is splendid to see the River Nile beside Muzamil's village.
What is the most interesting in Alala's film is his portrayal of women. In a male dominated society, it is the women that stay strong in his story. Muzamil's mother Sakina is a pillar of strength, magnificently portrayed by Shehata. The scene where Sulaiman's woman tells him off would send audiences cheering.
YOU WILL DIE AT TWENTY is a magnificent coming-of-age story set in a male dominated Sudanese society where director Alala proves that women can still come up strong.
Trailer: