03
Mar
2021
Details

Category: Movie Reviews
Written by Gilbert Seah
BERINALE FILM FESTIVAL 2021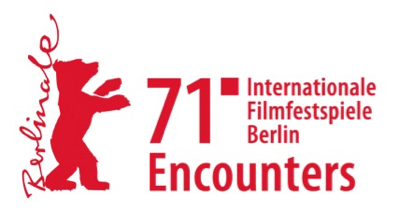 Though this website is NOT press-accredited with Berlinale, the site has managed to access a few of Berlinale's exclusive film slates.
These films are capsule reviewed below, with the embargo dates duly respected. Many of these films will eventually be viable on various streaming platforms, so keep a lookout.
Berlinale is a first class film festival that showcases the best of films internationally.
Capsule Film Reviews:
ALL EYES OF ME (Israel 2020) **
Directed by Hadas Ben Aroya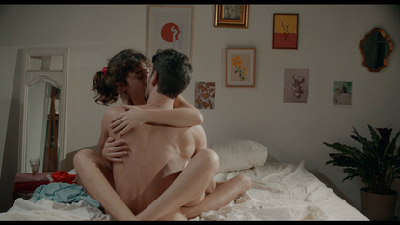 The film opens with a party. Danny is looking for Max through the party to share that she's pregnant with his child. Danny is female but looks like a boy and makes out with another girl before she finds Max. There is a lot of kissing with tongue in the making out and nudity in this scene. The film then shifts to Max as has sex with Avishag, who like it S & M style. It is a lengthy sex scene with lots of kissing, agin with tongue. If one likes this sort of soft-porn sex in the name of art, then this film, which is quite well shot would be appropriate. But director Aroya's film feels aimless - as in an unrelated scene where Avishag sits in a dog park while watching a video performance. But Max just started a new relationship with Avishag and attempts to realize her rough sexual fantasy. Truth is, Avishag actually has someone else in mind. And truth is, there are probably more interesting films at Berlinale that do not deal with empty sexual encounters.
AZOR (Argentina/Switzerland/France 2021) ***1/2
Directed by Andreas Fontana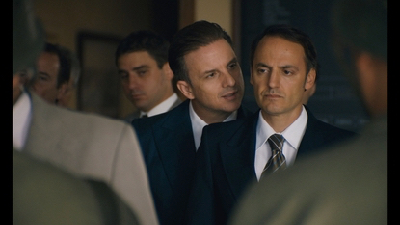 Shot primarily in French and Spanish and set in Argentina during the midst of a dictatorship, the first scene shows two teens with their hands facing the front of a building, while interrogated by soldiers, as observed by a couple in a car. The couple are Swiss tourists - the tension set during the first scene that lingers throughout this absurd political thriller. Yvan De Wiel is a private banker from Geneva who is there to replace his partner who has mysteriously disappeared. The two bankers discuss business amidst the unseen but present merciless terror of the country's surroundings. The film is a slow burn but there are lots to read between scenes. Fontana never reveals the entire story - of what is happening or who is doing business under the radar. A lot of wealth is on display among the banker and his clients, which does not not sit we'll with the political climate. Director Fontana's AZOR plays like the best of the 70's political thrillers like Costa-Gravas' Z and THE CONFESSION.
Trailer: (unavailable)
THE WORLD AFTER US (France 2021) ***
Directed by Louda Ben Salah-Cazanas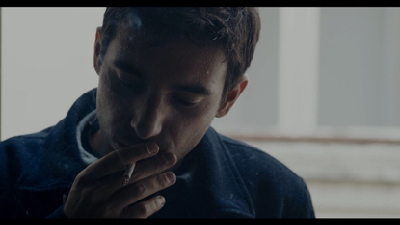 An earnestly told tale of youth balancing his new found romance and his ambition to be a writer. When Labidi gets his first break with a deal to write his first novel within 6 months, he also finds romance at the same time, which diminishes his desire. Labidi is Tunisian from a family that owns a small brasserie. Labidi also has to work for 'Deliveroo" cycling to deliver meals in order to pay for groceries and his apartment which he shares with a chubby sad sack but good friend. This story rings authentic as this is what director Salah-Cazanas went through himself when directing his first feature while also falling in love. A light going film but with the drama also existing for Labidi in this sort of coming-of-age story of a young writer. The film is a tough watch to see how a generally good person has to struggle to make ends meet in life. Veteran actor Jacques Nolot lends an acting hand playing Labidi's father.