05
Apr
2021
Details

Category: Movie Reviews
Written by Gilbert Seah
A.RTIFICIAL I.MMORTALITY (Canada 2021) ***
Directed by Ann Shih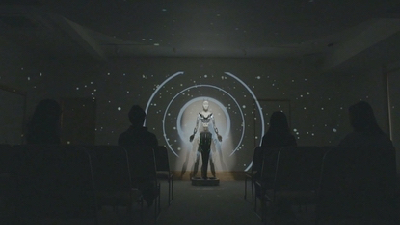 As technologies advance faster than our ability to understand their consequences, virtual immortality awaits us through developments in artificial intelligence. The doc ARTIFICIAL IMMORTALITY examines what separates humans from machines when androids assume our identities. Director Ann Shin explores the broader and more personal implications of a post-biological world by collaborating with programmers and robotics engineers. By uploading her memories to create a digital clone, she gives her future descendants the option to have a simulated conversation with her, rather than rely on photo albums and family memories alone. As her aging father (there is a fact-time talk between her family and her father) faces a faltering memory, the desire to preserve her own past takes on a new urgency. The film makes an important note that A.I. can never replicate the human brain. As the film concludes, the audience gets to see the director's avatar, in which the avatar talks to Shin's children. The doc might appear too technical for some audiences in terms of following its logic or understanding but it exposes the limitless boundaries of mankind.
THE MOST BEAUTIFUL BOY IN THE WORLD (Sweden 2021) ***
Directed by Kristina Lindström and Kristian Petri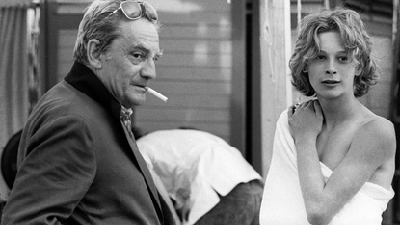 The title of the doc would likely attract the attention of many an audience. A boy is searched from countries like Hungary, Poland, Finland and Russia before the chosen one was selected by famed Italian drier Luchino Visconti, an openly gay filmmaker who has made other films with gorgeous leading men like casting Helmut Berger in THE DAMNED. From Sweden Björn Andresen in 1971, and 15 years of age at the time, during the world premiere of DEATH IN VENICE, Italian director Lucino Visconti, was proclaimed his Tadzio as the world's most beautiful boy, a title which would say with the by for the rest of his life. In Visconti's casting director's words, the boy is extremely beautiful and photogenic. The curious doc, narrated largely by the adult Andresen, examines the shadow that today, 50 years later, as it weighs Björn Andresen's life. Visconti was a very powerful figure who protected the boy as his filming crew comprised almost all homosexuals. For cineastes who hail Visconti's DEATH IN VENICE and for those who admired the Thomas Mann novel, this doc would be of particular interest.