22
Sep
2021
Details

Category: Movie Reviews
Written by Gilbert Seah
A slow week of new openings this week following the end of a very busy Toronto International Film Festival.
FILM REVIEWS:
A.RTIFICIAL I.MMORTALITY (Canada 2021) ***
Directed by Ann Shih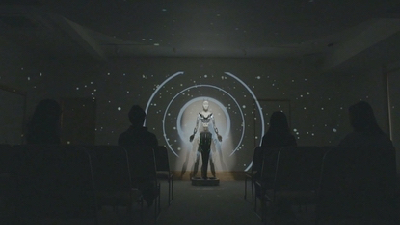 As technologies advance faster than our ability to understand their consequences, virtual immortality awaits us through developments in artificial intelligence. The doc ARTIFICIAL IMMORTALITY examines what separates humans from machines when androids assume our identities. Director Ann Shin explores the broader and more personal implications of a post-biological world by collaborating with programmers and robotics engineers. By uploading her memories to create a digital clone, she gives her future descendants the option to have a simulated conversation with her, rather than rely on photo albums and family memories alone. As her aging father (there is a fact-time talk between her family and her father) faces a faltering memory, the desire to preserve her own past takes on a new urgency. The film makes an important note that A.I. can never replicate the human brain. As the film concludes, the audience gets to see the director's avatar, in which the avatar talks to Shin's children. The doc might appear too technical for some audiences in terms of following its logic or understanding but it exposes the limitless boundaries of mankind. The doc first premiered at Toronto's own HOT DOCS 2021 and finally gets its release.
Trailer:
DEAR EVAN HANSEN (USA 2021) ***1/2
Directed by Stephen Levenson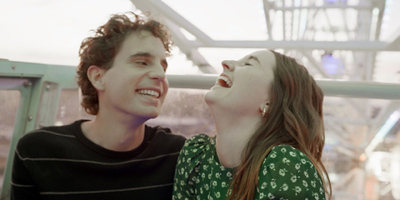 Evan Hansen (Ben Platt) has a social anxiety disorder. His therapist encourages him to write a letter to himself to help his recovery to normalcy and this he does with each letter beginning with: DEAR EVAN HANSEN. As the story goes, he has two altercations with a schoolmate, Conor (Colton Ryan) who ends up stealing his letter. Conor is another student with mental problems. Conor commits suicide with the letter found in his pocket. Conor's parents believe Evan to be their son's only friend from the letter, and their lives change from the letter.
The letters to himself have the goal of recognizing the good things in his life. One of these is his classmate Zoe (Kaitlyn Dever), on whom he has an enormous crush. Zoe happens to be Conor's sister. Evan concocts a friendship that never existed, constructing a whole new life for himself.
The film is a coming-of-age story dealing with teenage crush, suicide and the importance of truth. It is clear in stories like these that the truth will eventually come out. And it does.
Evan finds that his dreams have suddenly come through because of the lie. Director Levenson ensures that this part of the tale takes prominence. The film tracks Evan's success at getting his drama girl and almost securing a paid college education from Conor's wealthy parents. The then confrontation scene between Evan and his mother is what heightens the drama and message of the film. The mother had suffered a difficult divorce and is now working very hard to support her son through college. The audience sees the hurt she experiences when she finds that some other family just offered her son the passage through college, which she, understandably cannot accept. The film has many moments that will bring emotional heartbreak but director Levenson nowhere indulges, thankfully, in sentimentality.
Director Levenson directs from the Tony Award Winning play displaying sensitivity, emotion and care while injecting just the correct amount of humour to keep the film interesting while keeping the film's sombre tone. He has done a marvellous job in his breakthrough film THE PERKS OF BEING A WALLFLOWER, as well as this one, both films endorsing his talent.
Ben Platt reprises his Broadway role which won him the Tony Award for Best Leading Actor. He looks, acts and sounds like a younger Jesse Eisenberg in this film. He carries the film well, and is a solid singer, crooning out the majority of the songs solo. Kaitlyn Dever is a delight to watch after she made her breakthrough movie in Olivia Wilde's BOOKSMART, She is clearly an actress to watch out for - a quiet beauty with great potential. Other heavyweights lending their hand in the film include Oscar Winner Julianna Moore and Oscar nominee Amy Adams.
DEAR EVAN HANSEN premiered at this year's Toronto International Film Festival, the kind of film that would be a shoo in for the Festivals' popular People's Choice Award. But the prize went to BELFAST. Undoubtedly, these two films will lead the list of Best Picture Oscar
Trailer:
THE GUILTY (USA 2021) ***
Directed by Antoine Fuqua

In these times of the Pandemic, small budget films with only one actor doing all the work seems to be a more common practice. Two films premiering at the Toronto International Film Festival attest to the fact. There is Phillip Noyce's LAKEHHOOD where Naomi Watts spends the entire film time jogging alone while speaking on her mobile to the cops regarding a shooter at her son's school. In Antoine Fuqua's THE GUILTY, almost the entire film is spent on a 9-11 responder, Joe Bayler (Jake Gykkenhaal) trying to save a damsel in distress. If the film seems familiar it should, as I vaguely recall a film with this familiar premise - a Danish thriller some years back. I don't recall the title, which means that the film did not make too much an impression. This one might, but only because Jake Gyllenhaal is in it, and it is difficult to forget the car in this low-budget entry.
One of the key issues whether the film succeeds depends on the character of Joe and how he affects the audience. Joe is shown to be a man with baggage. From his mobile calls, the audience learns that he has a daughter and is separated from his wife. Joe is shown to be an often angry person, who does not know his place. In the story, he exceeds his limits by being over concerned at saving his caller. He orders the cops around on the phone, tells them what to do and screams and curses. Joe is portrayed as an unliveable man, though director Fuqua attempts to demonstrate that his anger is justified. "You do your job and I will do mine." That is the response Joe gets more than once.
"Have I been an asshole, sometimes?'' Joe asks his co-worker next to him at one point in the film. "Yes, you have." They laugh. He then says: "We should go for a beer sometime." When his co-worker finally says: "When are we going for that beer?", he is ignored.
Director Fuqua does his best to make his film authentic. All the technology in the 9-1-1- dispatch is displayed - the panels, lights and buttons. In the background of all the commotion, there is the added crisis of the uncontrollable forest fires that are ongoing in L.A. The air is thick and Joe has to inhale from his puffer ever so often. Fuqua updates the Danish film to L.A. with the fires always in the background. Fuqua has proven he can work with small films in enclosed spaces like THE GUILTY and his break-trough film TRAINING DAY as well as in the open as in THE MAGNIFICENT SEVEN.
Gyllenhaal carries the entire film on his shoulders, Fuqua often religious close-ups of his actor to portray the desperation of the abduction case. There are other well-known actors (Ethan Hawke, Peter Sarsgaard, and Paul Dano) in the cast, though the audience only hears them through their voices.
Director Fuqua ups the angst in the film's second half, but this is where the film fails and caution is thrown to the wind. It gets really silly and the audience is forced to unbearably sit through Gyllenhaal's portrayal of a cop guilty of manslaughter.
The film paints an awful picture for those with mental problems. It would not be surprising that mental illness advocates would voice concerns about the movie.
THE GUILTY is an awful watch, an example of the filmmakers trying too hard and with lots of Gyllenhaal's closeups.
Trailer:
THE HIDDEN LIFE OF TREES (Das geheime Leben der Bäume)
(Germany 2020) ***
Directed by Jorg Adolph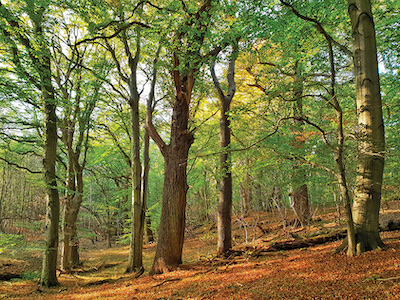 Can trees talk? Can they communicate? Do they have a social life? These are a few questions the new documentary on trees THE HIDDEN LIFE OF TREES, filmed almost entirely in German attempts to answer. Audiences who have seen nature docs before already know that nature allows them to connect with each other and to warn each other of dangers. So they do possess certain common human traits. But trees are NOT human. Making them like humans piques one's interest in the subject. It is of no surprise then that Peter Wohlleben's book THE HIDDEN LIFE OF TREES became an immediate best-seller when it debuted in 2015. His German book was translated to English in 2016. He opens eyes to the hidden world of the woods.
Wohlleben studied Forestry and was a civil servant at the State Forestry for over twenty years. As he grew more familiar with the woodlands he was overseeing, he became disenchanted due to the damage caused by the techniques and technologies he was expected to employ, including the felling of mature trees and the use of insecticides.
The film educates audiences through Wohlleben in an entertaining and enlightening fashion about the solidarity and cohesion of the trees and strikes a chord with his ever-growing community of readers. The film takes audiences across the globe to tell its story, making a greater impact when set in Vancouver Island, especially for Canadian audiences, Wohlleben also travels to Sweden to see the oldest tree in the world. Surprisingly this oldest tree is quite alone and does not look as if it survived that long.
In Vancouver, The film is brought down to earth as he talks to the loggers. The loggers only think short term to make money but do not care if the forests are self-sustaining. It is sad to see so many narrow-minded short sighted people. This is true too, especially in the fishing industry. Now, the cod population is close to zero in any seas. Director Adolph includes interviews and footage of many prominent environmentalists like David Suzuki who also creates a bit of needed humour in the doc. Wohlleben also sides with the Hambacher Forst demonstrators. Because he knows that we humans can only survive if the woods are healthy.
Director Adolph realizes the power of his source material. He does not resort to cheap theatrics like animation to emphasize a point. Instead he makes use of more relevant techniques like time lapse photography and camera workings with nature to tell his story. It is not surprising therefore to find the nature segments to be the most intriguing parts of the documentary. These are and there are many of these footages of insects and creatures that feast on decaying wood. These are creepy to watch but director Adolph makes his point.
THE HIDDEN LIFE OF TREES, the intelligent, quiet and insightful documentary will definitely make an impact on audiences. It will make one think twice when kicking a tree out of anger. The leaves of that tree might just emit chemical substances that will teach the kicker a lesson or two.
Trailer:
INTRUSION (USA 2021) **
Directed by Adam Salky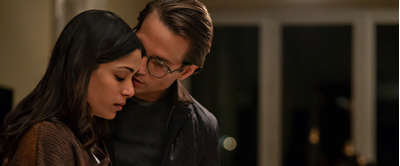 INTRUSION begins as a home invasion gone bad for the home invaders. Then it goes bad for the invaded couple. INTRUSION is a Netflix movie and a mediocre one at that, complete with questionable script and lazy direction, perfect for a lazy evening at the movies in the comfort of one's own home. Don't expect much and one will not go away disappointed.
Freida Pinto (LUMDOG MILLIONAIRE) and Logan Marshall-Green (PROMETHEUS) play a handsomely perfect couple, Meera and Henry in this new thriller of sorts where the script is supposed to hide the fact that nothing is what it seems. The setting is the large mansion the husband has built for his wife, which ends up being the star of the film.
Meera and Henry appear the perfect couple. Wealthy enough and seemingly loving to the point of annoying, they leave a busy bustling city to settle in New Mexico in a huge mansion that Henry designed and built. Henry seems to love his wife to death. Meera had suffered from cancer and Henry had made sure he had looked after her with great expense, time-wise and financially. So what can go wrong with the apparently perfect couple?
A lot - according to the awful messy script by Chris Sparling. The film begins with a home invasion. Henry has a gun hidden in one of the flower pots, uses it and shoots the intruders. Meera, instead of praising her husband, admonishes Henry for hiding a gun from her. But Meera's suspicion of her husband turns out not to be entirely false. There is a dark side to Henry, besides him always expressing his true love for her.
The film works in the first half before falling apart in the second where credibility is thrown to the wind, once it is revealed that the villain of the ice is the over-loving husband Henry. When discovering her husband's weird past, she asks; "Who are you?" "I am your husband!" is Henry's reply, which intentionally is the film's funniest line. It is at this point that one realizes that the film could do with a bit more humour to enliven the activities, Dishing out stand horror fare, including cheap typical jump scare (like loud noises and sudden appearance of people), there is nothing really fresh in this supposedly horror thriller.
Director Salky appears to be applying all the lessons covered in FILMMAKING 101 in film school. He does the tiled camera on the husband when it is suspected that he is up to no good. To emphasize the couple drifting apart, they two are shown dining at a table where they sit at opposite ends quite far apart. The soundtrack also crescendos whenever suspense is building up or when Meera is in trouble.
One knows that there is trouble with the script when the film demonstrates difficulty in finding an ending. It finally concludes with the car driving away on the road - which is pretty pathetic and obvious that the film is in trouble.
Trailer:
MAN IN THE FIELD: THE LIFE AND ART OF JIM DENEVAN (USA 2020) ***
A film by Patrick Trefz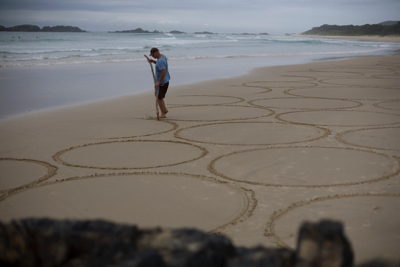 The new documentary MAN IN THE FIELD profiles pioneering American multimedia artist and chef Jim Denevan, revealing the personal and circumstantial struggles behind his myriad and mysterious artistic gifts. As Jim battles to overcome mental illness in his family, he creates a body of inimitable work. His canvases are twofold: he makes land art, epic geometric formations. And he creates dinners that transcend the experience of what we know as a meal. Both forms of expression originate from Jim's need for both community and solitude; both touch people, including the artist, in unexpected ways.
Art today, gone tomorrow. This best describes the art of Jim Denevan. Jim Denevan works with natural materials to create massive scale drawings in sand, ice, and soil. His sculptures are not placed in the landscape, rather, the landscape is the means of their creation. His process goes beyond drawing and implies a spiritual land-finding process. MAN IN THE FIELD is an eye-popping documentary of the man and his work - a documentary that is as beautiful as the art that it envisions.
Jim Denevan often uses a stick and a rake to draw on sand. His creations usually last a few hours before being washed away by the tides. Aerial photography or video is needed to comprehend the final work. Denevan's most recent notable work was commissioned by the clothing brand Stüssy. The work of art is featured on a T-shirt, highlighting the features of the northern California coast. "For the launch of Stüssy's Summer 2020 collection, Artist and California local Jim Denevan drew an iconic Stüssy curly "S" in the golden sand of Northern California. Monumental in scale, precise in execution, but fleeting like a live performance. Here today, gone tomorrow.
The film traces the origin of his works. The first time he did it, he climbed a cliff and watched his painting from above. He told himself : "This what I am doing for the rest of his life." His relatives like his brother and close friends are interviewees who reveal information about the man. The sand paintings are simple, pure and amazing. The man is also a celebrity chef who serves his guests out in the fields sometimes amidst his artistic works, the table and guests seated in masterful patterns. It is farm to table but dinner at the farm, as the voiceover says.
Denevan is shown in one segment setting up a meal for guests in a field in a farm. The best chefs come to a farm and basically throw a big dinner party. Small farms are also supported in these gigs. The pressure on everything going smoothly is enormous. The weather also determines the outcome. Jim's genius is to show people how food is grown, to eat a meal where the food is grown. Jim discovers the brilliant idea of how emotional this experience can be for the guests.
Jim's torment and mental suffering are also featured. Jim had three schizophrenic brothers and a mother who were all institutionalized, causing him great grief. As the film is sick topping out, there is a fine line between genius and madness.
MAN IN THE FIELD is an intriguing film examining the genius and madness of an artist.
Trailer: