THE BEST OF TIFF 2021
2021 marks the return of the Toronto International film Festival to in-persons screenings after the Pandemic limited last year's TIFF to on-line only. Yet the cinemas were empty due to capacity restrictions. As would be expected, the quality of films this year is lacklustre, yet there are sufficient outstanding films that can make the Top 10 of any critics's list.
Below are my TOP 10 of TIFF 2021. For complete capsule descriptions of these films, please click on the link below:
https://afrotoronto.com/content/articles/67-movies/2172-toronto-international-film-festival-2021-capsule-reviews
My TOP 10 Films:
(in order)
1. ALI & AVA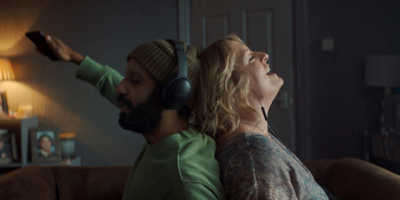 2. PETITE MAMAN
3. HUDA'S SALON
4. BENEDICATION
5. ARE YOU LONESOME TONIGHT?
6. AS IN HEAVEN
7. LE BAL DES FLLES (THE MADWOMAN'S BALL)
8. NOBODY AHS TO KNOW
9. .SALOUM
10. TERRORIZERS
Below are other awards given for 'Best' Films:
Festival Awards 2021
FRIPSECI:
ANATOLIAN LEOPARD
Runner-up:
PAKA: RIVER OF BLOOD
People's Choice Awards
A long-standing tradition at TIFF, the People's Choice Awards is marking its 44th year. The awards consist of the People's Choice Award, the People's Choice Documentary Award, and the People's Choice Midnight Madness Award. All feature films in Official Selection must screen both in-person and on digital TIFF Bell Lightbox to be eligible.
2021 Winners
People's Choice Award:
BELFAST
First Runner Up: SCARBOROUGH
Second Runner Up: THE POWER OF THE DOG
People's Choice Documentary Award:
THE RESCUE
People's Choice Midnight Madness Award:
TITANE
Platform Prize
2021 Platform Prize Recipient
YUNI: dir. Kamila Andini
Honourable mention: Mlungu Wam (Good Madam), dir. Jenna Cato Bass