Again, lots of new films opening this weekend. Highy anticipated and hghly recommened is BELFAST Kenneth Branagh's ode to Belfast, his birthplace that might just go on to win this year's Oscar for Best Picture.
FILM REVIEWS:
BELFAST (UK 2021) ***** Top 10
Directed by Kenneth Branagh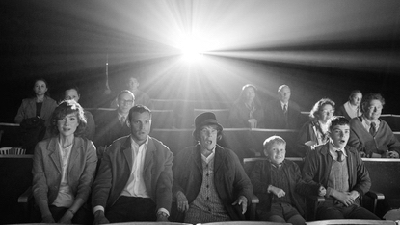 Kenneth Branagh's BELFAST arrives after premiering at this year's Toronto International Film Festival (TIFF) and winning its most prestigious People's Choice Award.
Set in Belfast of the late-60's, the birthplace of director/writer Branagh, BELFAST is a coming-of-age story of Buddy (Jude Hill) as he makes sense of the violence surrounding his mixed neighbourhood of Protestants and Catholics. As Buddy attends school and falls in love with the pretty Catholic girl in the class, he and his brother are raised under strict discipline by their mother (Caitríona Balfe) whilst their father (Jamie Dorman) leaves the city to work and earn a better wage outside Belfast. The family barely get by, their finance being in tax arrears.
The film opens with Buddy playing in the streets with a toy sword and a dustbin cover as a make-do shield. The opening sequence demonstrates director Branagh's love for Belfast with shots of the shipyard that built the Titanic and of blackened walls painted with murals. The games are interrupted by a violent racial riot where Catholic houses are targeted by the angry Protestants who want the Catholics out of the neighbourhood. Buddy's family is Protestant but Pa is sympathetic to the Catholics resulting in his family being targeted as trouble by the ruling Protestants. As a consequence, Pa wishes to move out of Belfast, which is the gist of the film. The decision of whether the family leaves is left at the end of the film.
Cineastes should be pleased that there are a lot of classic films played on the household television like THE MANY WHO SHOT LIBERTY VALANCE and Fred Zinneman's masterpiece HIGH NOON, from which Branagh steals the Oscar winning song by Dimitri Tiomkin ``Oh Don't Forsake me, Oh My Darling" made more relevant as Buddy's father is contemplating moving his family out of Belfast whilst his wife wants to stay. It is also amusing that Buddy thinks that the film ROBIN AND THE SEVEN HOODS is one about Robin Hood whereas it is in reality a gangster film. The song is played once again at the end of the film to emphasize the point. In the film, Buddy is taken twice to the pictures to see ONE MILLION YEARS B.C. (appearing in colour) and CHITTY CHITTY BANG BANG (also in colour). Only the film CHITTY CHITTY BANG BANG is mentioned by title but film fans would have no trouble identifying the clip from the other films shown in the story. Hints are given with the name Raquel Welch mentioned, but everyone can recognize Grace Kelly, Gary Cooper and John Wayne when they appear in their classics.
As in most British families, the married couple often stays with the husband's parents. Buddy's grandparents live with the family, beautifully played by story-telling Pop (a deserving Oscar performance by Ciarán Hinds) and Granny (Oscar Winner Judi Dench). The film ends with a camera shot of Dench.
Director Branagh has created a wonderfully nostalgic and occasionally dramatic film shot in glorious black and white, with lots of film references, credit also going to production designer Jim Clay, director of photography Haris Zambarloukos, and editor Úna Ní Dhonghaíle. BELFAST should nab an Oscar nomination if not the main prize.
Trailer:
CLIFFORD THE BIG RED DOG (USA 2021) **
Directed by Walt Becker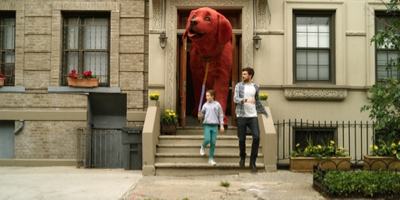 When middle-schooler Emily Elizabeth (Darby Camp) meets a magical animal rescuer (John Cleese) who gifts her a little, red puppy, Emily never anticipated waking up to find a giant ten-foot hound in her small New York City apartment. Emily is told by him that the puppy will grow as much as her love for the dog. While her single mom (Sienna Guillory) is away for business, Emily and her fun but impulsive uncle Casey (Jack Whitehall) set out on an adventure that the filmmakers hope will keep audiences on the edge-of-your-seat as the heroes take a bite out of the Big Apple. CLIFFORD is based on the beloved Scholastic book character, Clifford will teach the world how to love big, because he is big.
The film relies a bit on Uncle Casey to generate laughs. "Take a photo with you on the back of the dog." He sits on the big dog and the dog runs off chasing a big ball leaving him screaming on its back. Or him making excuses for all his bumblings. Unfortunately, Whitehall who plays him is not that funny, coming across more annoying than anything else.
Mother speaks with an English accent and uncle Casey says he was in NYC since little and can speak with a British accent. The animal rescuer is also British. The reason for the British in the Big Apple is never explained.
Every kiddie film needs cutesy characters. Emily tries to be as cute as possible, giving her cute pout when she wants something. She gets away with it. Clifford, the main pet in the film, is also cutesy. (Which puppy isn't?) Director Becker pushes the limit at the film's art, very obvious as he gets Clifford as a puppy going down the stairs, falling from one step to another.
The story lacks a sinister villain. There is no elaborate plot as in kids films or animation where the planet of the universe needs to be saved. In this one, it is Clifford that needs to be saved as Emily's pet and the wrongdoing of the lab that used Clifford as an experiment be brought to the light of the public. As a comedy CLIFFORD is not that funny. I hardly recall laughing out loud even once. The characters or actors are amusing rather than funny. Even Monty Python's John Cleese in a supporting role here as the mysterious animal rescuer, is given funny ones. Cleese tries very hard as is evident in the many missed jokes in his dialogue.
The special effects are decent and not overpowering. No monsters and no pyrotechnics are needed in this family film. Clifford needs to be gigantic and bump around the city, people and props that are regular sized. Casey riding the big dog, the dog bumping into vehicles and other assorted high jinx involving Clifford look quite convincing, thanks to the special effects department.
CLIFFORD THE BIG RED DOG has big hopes as a family film. Films about dogs already have a big target audience. To be fair, the film is targeted at a younger audience. Adults, like myself will find the film quite a bore, besides the filmmakers' effort and big hopes for it.
Trailer:
Trailer:
LES OISEAUX IVRES (DRUNKEN BIRDS) (Canada/Mexico 2021) ***1/2
Directed by Ivan Grbvic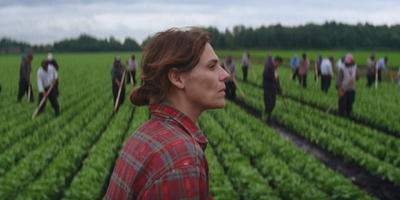 DRUNKEN BIRDS, a co-production of Canada and Mexico, filmed in three languages, French, Spanish and English covers a variety of issues while being set in the real world of insurmountable problems. Director Ivres' film is also artistically stunning and though quite a film experience, it is a little too ambitious for its own good.
The film begins with an impressive car chase scene in which a burning car is driven on an open road. This is definitely a difficult to almost impossible scene to shoot, and one must admire Grbvic's dedication to his craft. The person being pursued is Willy (Jorge Antonio Guerrero) chased by a man with a flowery shirt, who later complains that after beating up Willy, that Willy got blood on his favourite shirt. The camera closes up on a pendant that Willy holds while on the dirt ground. The film is Willy's story as he escapes Mexico and the trouble that follows. Willy is in love with his drug cartel boss' wife, Marlena (Yoshira Escárrega), the scene again re-visited at the end of the film.
Willy and Marlena decide to disappear for fear of the boss. They decide not to know each other's whereabouts for the sake of safety. All Willy knows is that Marlena is somewhere in Montreal. In the meanwhile, Willy travels to Canada and gets a low paying job as a farming migrant worker. "This is like the army," remakes one of the workers during orientation. Life gets harder and more complicated.
The film weaves through the intersection of love, desperation, and the harsh realities of globalized labour. The labour here is not restricted to Mexicans but there are also Chinese and Sikhs that are also exploited. Other issues include family dysfunction, growing-up, the sex trade in Montreal and a little romance. Ivres covers a lot of material in his film that moves at a pace occasionally too leisurely for its topics.
Though the story is primarily about Willy, Willy's life again gets complicated when he nurses his farm owner's daughter back to health after she is beaten up by hr pimp in the sex trade. She remains silent for fear of being exposed while Willy is mistaken as the man who beat her up and has to flee the farm. If one wonders the reason the daughter betrays Willy who has helped her, it is easy to see that she wants to protect herself at the expense of a stranger. The topic of betrayal could have been treated with greater detail.
Cinematographer Sara Mishara's camera captures both the beauty of the exteriors (the farm, the 'drunken' birds flying in the sky, the escape through the field at night) as well as the interiors (the cramped living quarters of the farm workers), and of course the stunning opening scene.
The open ending of DRUNKEN BIRDS might look like a copout and many would expect a more satisfactory ending given the amount of time devoted into each of the different characters brides Willy.
LES OISEAUX IVRES (DRUNKEN BIRDS) opens this week at the TIFF Bell Lightbox. Check out the awesome new program of films opening soon at the Lightbox.
Trailer:
GREAT WHITE (Australia/UK/USA 2021) ***
Directed by Martin Wilson
(embargoed Nov 8th Monday)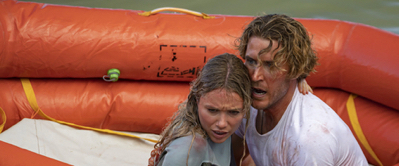 The film can be divided into 3 parts. The first introduces the characters to the audience - the hero; the heroine; the token shark bait and the asshole. The second has them lunged into danger, occurring right at the 30 minute mark. The second has them struggling to reach the shore using a rubber raft. The last portion where the suspense is heightened with a leaky raft and more vicious shark attacks.
The cinematography is impressive with lots of scenes of beautiful Australia and her coral reefs and waters. The camera is often at water level, to show dangling legs (reminiscent of JAWS) but it often goes underwater to show other beauty as well as action below the surface.
The 5 people stranded or rather entrapped in their leaking rubber raft at the mercy of the great white or great whites is made up of the standard set of characters in an action film. Firstly there is the hero, in this case, Charlie, a handsome well built expert on sharks and the waters, looking like a younger and fitter Matthew McConaughey. To emphasize the star quality of the hero, the camera is fond of filming it ante at ankle level to make Charlie look tall and magnificent, with the sun shining high in the background. He has his girl on the boat, the one he loves. To up the angst on the relationship, she announced to him at the beginning of the trip that she is expecting. The couple that hires them is made up of a girl who wishes to scatter the ashes of her late grandfather in the waters which is reason for the trip. Every action script has an asshole. In this case it is her husband, who is over-jealous over his wife, pants and thinks only of himself and in order to have the audience really hate his character, has him litter the clean blue waters by tossing an empty plastic bottle over the boat, nonchalantly. He also pushes the token character, an indigenous helper over the boat, right in front of a great white. No genius is needed to predict correctly what will eventually happen to this asshole. All the 5 characters are perfect physical specimens of he human race.
The film leaves a message on the environment. It makes a statement on littering and destroying the environment by plastic. In one scene, the reason offered for the sudden attack of the sharks is either the rising of the water temperatures or the decline of food available to them.
Director keeps the violence and blood spilling at a minimum. GREAT WHITE makes good chilling entertainment for the entire family keeping the scares and thrills decent - a rare treat for horror features.
GREAT WHITE is both cheesy in its conception and execution, but this is not necessarily a bad thing. It makes for good cheesy entertainment that needs no concentration, emotional draining of one's senses or anxieties. Watch it, laugh and be a little thrilled, forget about stand perhaps look for another film like it.
GREAT WHITE in the tradition of JAWS, premiers on Shudder November 11th.
Trailer:
HOME SWEET HOME ALONE (USA 2021) **
Directed by Max Mercer
(embargoed till 6 am Thursday 11th)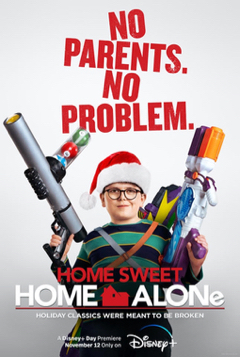 Trailer:
LAIR (UK 2021) ****
Directed by Adam Ethan Crow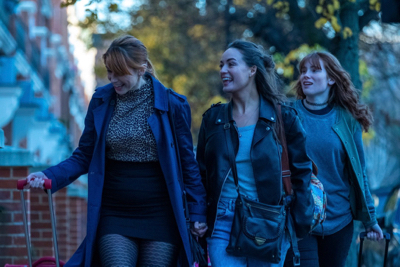 When Ben Dollarhdye is accused of murder, saying he was possessed by a demonic force, Steven Caramore investigates his friend's claims, setting off a chain of events that forces a young family into a terrifying battle for survival. The film opens with the two talking during a prison visit.
Accents, British and American are all mixed up and unexplained in the often than not, confusing film. It initially looks like an American film, till the next exterior scene shows the buildings around Trafalgar Square in London. The LGBT lesbian edge to the film looks forced and feels like inverted just to hook on a larger audience or to be more politically correct. But on the positive side, it makes the film campy and it works.
The film is not without is pride moments. One amusing scene has the kid, Lily lost as she walks away from her two mothers and the renter during a hilarious argument about a devil doll. It looks all politically incorrect as Lily is totally terrified by the dressed up LGBT marchers during the Pride Parade. LGBT people in drag and costumes are portrayed as scary to kids here. This is hilariously camp though the segment might infuriate the LGBT crowd.
Audiences might complain that most of the characters especially the protagonist are plain assholes. But the fact adds to the film's distinct peculiarity making it stand out amidst the usual horror flick. Even Detective Mark, speaking with an Irish accent, who investigates the killing is an asshole, especially to those under his command.
One cool scene deserves mention. Joey is reading and it is dark in the room. Sh reaches upwards, reaching above the screen to pull down closer a hanging lamp that is unseen as it is above the screen framing. After, she releases the lamp and it disappears above the screen.
It is also cool to note that at the beginning, the film appears a mess with dialogue that can hardly be deciphered and scenes too dark to be made out and the audience left amiss as to what is happening. Patience has a virtue. Gradually and surely, the story and details come to light. Pacing is good and director Adam pulls his audience into his story.
LAIR is London-based writer/director Adam Ethan Crow directorial feature debut, following a series of celebrated and award-winning short films. The film is produced by ex-Fox VP Shelley Atkin, with an original score from Mario Grigorov (Fantastic Beasts) and SFX from Emmy-winning and Oscar-nominated Tristan Versluis. Crow is definitely a talent to watch out for.
LAIR is a stand-out British horror film, with strong female leads and inclusive, LGBTQ+ storyline, camp and full of asshole characters and initially confusing as hell. But director Adam works his charm transforming it to one of the more memorable horror flicks of the year.
LAIR comes to Digital & VOD Nov. 9th. A must for horror fans.
LAIR will be available in North America on November 9th, 2021
PRE-ORDER HERE:
Trailer:
MAYOR PETE (USA 2021) ***
Directed by Jesse Moss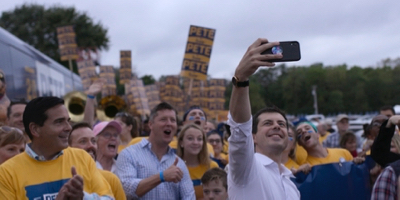 It is invigorating to witness a person of minority, as in the new doc MAYOR PETE succeed against all odds. In the somewhat inspiration new doc, MAYOR PETE, the person who succeeds is a youthful 38 political candidate, a gay man who overcomes gay hate that still exists in America.
The film's angriest scene sees a gay hate monger touting that gays have no right to anything, carrying a sign in public. (If only someone would run him over.)
MAYOR PETE is already a household name. Peter Paul Montgomery Buttigieg (his last name is a bitch to pronounce) is an American politician and former military officer who has served as the United States secretary of transportation since February 3, 2021. A member of the Democratic Party, he was the 32nd mayor of South Bend, Indiana from 2012 to 2020.
Buttigieg is a graduate of Harvard College and Oxford University, attending the latter on a Rhodes Scholarship. From 2009 to 2017, he was an intelligence officer in the United States Navy Reserve, attaining the rank of lieutenant. He was mobilized and deployed to the War in Afghanistan for seven months in 2014. He was elected as Mayor of South Bend in 2011. The film also documents Buttigieg running as a candidate for president in the 2020 Democratic Party presidential primaries, launching his campaign for the 2020 United States presidential election on April 14, 2019. As the film emphasizes and the man does himsehf, He became one of the first openly gay men to launch a major party presidential campaign. Despite initially low expectations, he gained significant momentum in mid-2019 when he participated in several town hall meetings and television debates. One wishes a more detailed debate would be seen on screen, but bits of one are hard, showing hm to be eloquent speaker, smart and quick, using his homosexuality to his advantage.
The film ends with then President-elect Biden, his good friend as one scene shows, naming Buttigieg as his nominee for Secretary of Transportation in December 2020. His nomination was confirmed on February 2, 2021, by a vote of 86–13, making him the first openly gay Cabinet secretary in U.S. history. Nominated at age 38, he is also the youngest Cabinet secretary in the Biden administration and the youngest person ever to serve as Secretary of Transportation.
As in all docs dealing with political issues, former President Trump rears his ugly head once again to demonstrate his stupidity and racism. All he can say of Buttigieg is that his name is impossible to pronounce - trying to make this funny, as a moron would. Buttigieg can do no wrong. It would be good to see him getting any or losing his temper, which everyone knows happens to anyone. It is good to see Buttigieg as an ordinary person at home with his husband. The couple now has twins.
MAYOR PETE had its world premiere at the Chicago International Film Festival on October 14, 2021. It is scheduled to be released on November 12, 2021, by Amazon Studios. Well worth a watch!
Trailer:
SMALL TIME (USA 2020) ***1/2
Directed by Niav Conty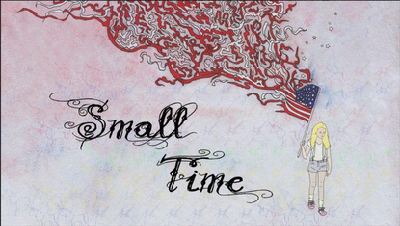 It can be brutal enough just growing up a girl. SMALL TIME follows a slice in the life of Emma, a young girl going to school, trying to make sense of her life. Then add poverty, drug addiction, and God to the mix. Armed with a gun and a prayer, Emma (Audrey Grace Marshall) and her kitten (that she had kidnapped) bravely go where too many girls have gone before. SMALL TIME concentrates on one single destructive family unit. There is a fairytale-like innocence yet raw perspective to the narrow world Emma lives in. Despite the pint-sized stature of our story's narrator, SMALL TIME offers a story as large as life itself.
The film could be well titled as THE WORST MOTHER IN THE WORLD. It is difficult to guess what the title SMALL TIME refers to. It could refer to small time drug dealing, the time in the life when Emma was small or a whole lot of other reasons. But Emma's mother is indeed the worst mother in the world. Besides being a drug addict that keeps going back to her bad habit that results in the occasional overdose, she is an absent mother for the most part because of her inability to keep her life together. The only one positive thing about this terrible mother is that she still loves her daughter Emma. But that is not enough to lift the title of the worst mother in the world from her.
It is also difficult to figure out a lot of facts about the film. It appears that the story shifts from the mother's drug addiction to Emma's encounters with the other parts of her family like her often very angry birth father, her mother's irresponsible and abusive now boyfriend and her birth's father's mother, i.e.e her grandmother who is a church going God fearing devout Christian who insists on praying all the time, despite her son's opposite awful behaviour. All these incidents and influencers on Emma's life make the film extremely watchable, entertainment wise- questionable but nevertheless interesting. If this is a coming-of-age story of Emma, she has not grown too much from the start to end of the story, despite the tons of experiences seen in the film. The violence obviously affects Emma's behaviour, as observed in the scene where she punches a classmate. Emma refuses to apologize despite her granny's insistence, and with reason.
Top performances are delivered all around with special mention going to young Audrey Grace Marshall for her remarkable acting, despite her age.
Director Niav Conty also wrote and did the cinematography for the film. Conty is definitely a talent to watch.
Every character appears to be at a roadblock, unable to move forward in their lives. Perhaps this is an examination of the failure of today's America - how quite a large population of the world's largest nation is suffering with no cure or hope. It is a scary film in that respect and perhaps for this reason is worth a look.
Trailer:
SOULMATES (USA 2021) ***
Directed by Timothy Armstrong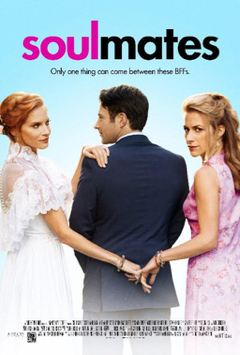 Female buddy buddy film with a dash of romantic comedy sees SOULMATES (the film could also be appropriately called BFFs) sees the main actors going around giggling and trying their best to look busy in what could be considered well-worn territory. SOULMATES should not be confused with the new Prime sci-fi anthology series of the same name that imagines a future where computers could identify the ideal romantic partner.
Lifelong best friends, Jesse (Stephanie Lynn) and Sam (Alexandra Case), are each other's everything. They even live together so that their landlady (who they call the best landlady in Vermont) thinks that they are a couple. But they are best friends who do not have an inkling of sexual desire for another. This keeps the film clean. But when Jess meets a handsome out-of-stater, Landon (Mark Famiglietti), Sam begins to fear she is being cast aside. She feels it because she is. This is a neat premise that is predictable for any pair of best friends. If someone comes in between, there is immediate jealousy. But this is not D.H. Lawrence's 1967 film THE FOX, a film directed by Mark Rydell with Sandy Dennis and Anne Heywood as a couple (with dormant lesbian tendencies) living making a life together on a chicken farm in Canada before a male (Keir Dullea) enter their lives. (THE FOX is one of this critic's favourite films of all time.) So what else can be added to the main plot? The story puts Landon as an out-of-town employee, an executive from a massive corporation that is threatening the small-town way of life Sam and Jess know and love in Vermont. In order to save her sisterhood and protect the town, Sam will pull out all the stops to keep both Jess's relationship and the ominous company from developing any further.
Landon promises that his company will not buy up the local farms and will work together with the town to expand demand on maple syrup, one of the town's biggest export commodities. It does not take a genius to guess that the company buys up farms.
The script gets better when it goes on about a past pact the two made when they were girls. Jess says she will not get married unless Sam gets owed first. So, Sam reminds Jess of the pact. Jess responds that she will get Sam hitched first.
Famiglietti who plays Landon is an extremely handsome person with such a gorgeous face that he can charm any person, female or male on the planet. All the actor has to do is smile, utter silly corny lines and bring muffins for breakfast. Lynn does what is essentially a Kristen Wiig (BRIDESMAIDS) role.
The film has a few winning moments. One is set in the maze in the corn field where Sam and fake boyfriend Colin have a fight. Colin pretends to be Sam's boyfriend to break up with her, so as to break up Jess' engagement.
The lazy script does not go into details. There is little background on the two girls. How they become soulmates is not even delved into, except two flashbacks when they make a pact.
SOULMATES is in theatres (opening at the Laemmle Monica Film Centre in Los Angeles / Kent Theatre in Brooklyn) and VOD November 12th, 2021.
Trailer:
THEY SAY NOTHING STAYS THE SAME (Aru Sendo No Hanashi) (Japan 209) ***1/2
Directed by Joe Odagiri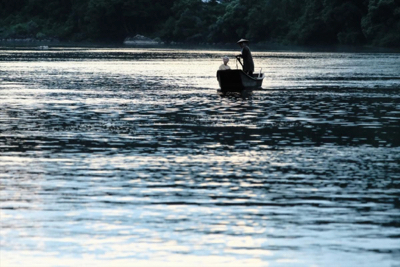 An aged ferryman's livelihood is threatened by progress in the form of a new bridge that is being built across the two rivers in this drama of the old making way for the new.
The story focuses on the boatman, Toichi (Akira Emoto) and his ferrying of different folk across the river. His best buddy is a young man, Genzo (Nijirô Murakami) living closely who occasionally eats with him and helps him out.
Things take a turn at the film's 30 minute mark, when the boatman discovers a body floating in the river. He pulls up the body and it turns out, the body is still breathing. The girl (Ririka Kawashima) turns out to be quite silent, recovers and then disappears one morning. She returns later after some time. From the gossip of the passengers, the boatman learns that a family had been massacred upstream and the daughter disappeared, presumably kidnapped. When questioned on the girl by other ferry passengers, the boatman lies that he was asked to look after her by someone upstream.
The beauty of the remote river and surrounding areas are nothing short of spectacular, as if untouched by modern man. The beauty is made even more stunning by cinematographer Christopher Doyle (Wong Kar-wei's cinematographer CHUNGKING EXPRESS, DAYS OF BEING WILD), who knows when to pull his camera back to reveal birds flying or landscapes or to use a close up as of a stork in the waters before it takes off in flight. Doyle captures the beauty of an absolutely stunning segment where the characters walk through the forest on a very rainy night, the scene only lit by a lantern. The light of the lantern is enhanced by the surrounding fireflies. The characters carry the corpse of one of the characters, Nehei's father into the forest to honour the deceased's wishes of having his body laid there upon his death. The father was a hunter and the animals served him. Now he wishes to feed the animals with his flesh - an example of a sustainable environment.
The boatman is often abused by his passenger clients who use his ferry. One throws his fare on the floor of the boat. Another three being ferried across ask him rudely whether he had ever been laid, remarking that he is ugly and spooky, while smelling like a corpse. Yet, the boatman is silent and takes all the abuse in stride, like many of the bullied do. It is a sad situation that he cannot stand up and protest.
` As the bridge is being built, Toichi continues ferrying his passengers across. He is aware that he will lose his job soon. He is reminded of the fact when passengers say that the bridge is more convenient, faster and that children are afraid of being in the boat.
THEY SAY NOTHING STAYS THE SAME is a pensive and meditative drama of change. Slow moving as it is, running at a length of 2 hours and 17 minutes, it is still a captivating film enlightened by Award Winning cinematographer Christopher Doyle's stunning camerawork.
The film premieres in select theatres and via virtual cinema, VOD and digital Nov 12th.


Trailer: